Is Leather our enemy at this time?
I'm no scientist, so if someone with the proper credentials can guide us, it may be helpful. Due to the virus situation, our household now wears only all Stainless Steel bracelet watches that we can wash well with soap. I take my showers with mine. I feel
8d
kjkt3
Fun old school Franck Muller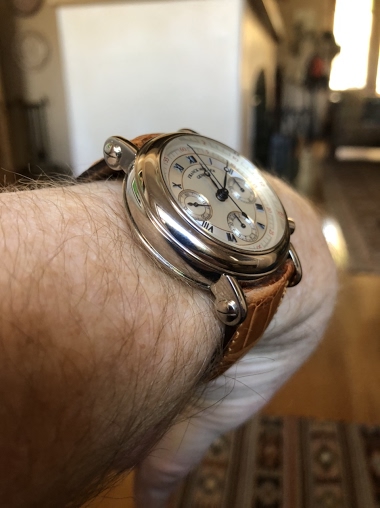 Basic three register chrono in Pt case on the front with nice dial. Slightly thick as it is automatic but has a second dial on the back with telemetry, pulse and tachometer. Great to wear and a wonderful blend of old face styles. Downside is you have to t
1M
aperna
The history of resonance mechanisms...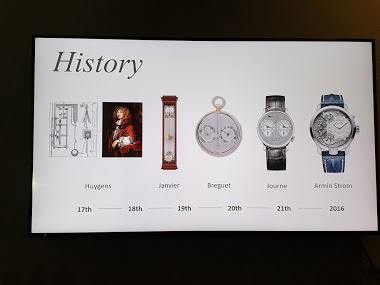 2M
nwk00
Rolex Gmt root bear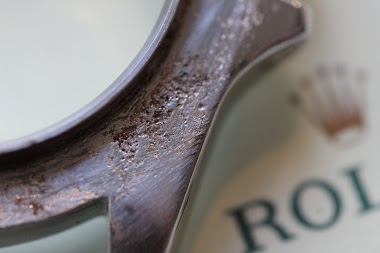 Rolex Gmt with a very corroded case. Did not pas the water testing. Not sure if it is galvanic issue or quality of material. Well sometimes we can se that specially on the back case there can be an issue with the human acid. Microblasting and welding and
2M
goldius83
Only 18 Small Second Subdials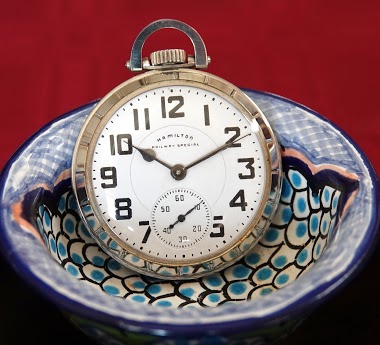 There is something elegant about a small seconds subdial. It visually puts the seconds in sight, but also in proportion to their magnitude in measuring time. Below the dial, small seconds are driven by a cleaner, simpler gear train than the now-popular ce
1M
amanico
Took some pics on the machine that Breguet use for the engine-turned guilloché dials.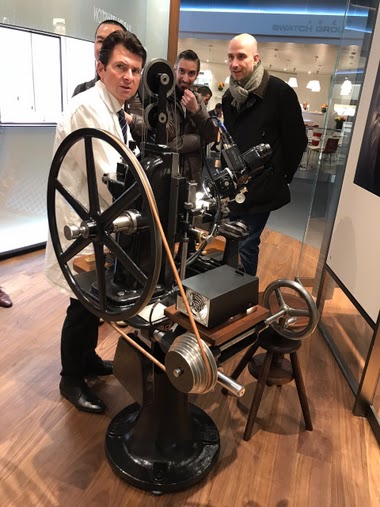 Very interesting👍
1Y
kjkt3
Finishing of a 3/4 plate, a balance cock and bluing screws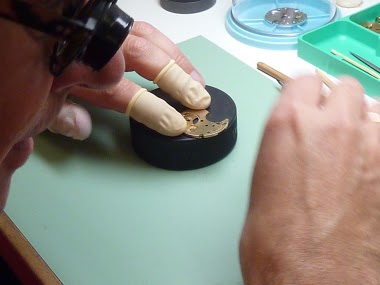 Most movements have either Geneva stripes or perlage (you would surprised when you knew what brands that add finishing only by machine), but some hand finished movements have a rater rough appearance obtained by glass blasting, creating an almost "frosted
2M
Fastwong
Screwdriver for gold screws
Hi, Was reading a post about a member's new Cartier Tortu strap change and it got me thinking. I know as steel is harder than gold, we need to be more careful. However, all the jeweller's screw drivers I see for sale are steel. What do watch makers use fo
4M
chikai168
Some color on a grey day in Haarlem.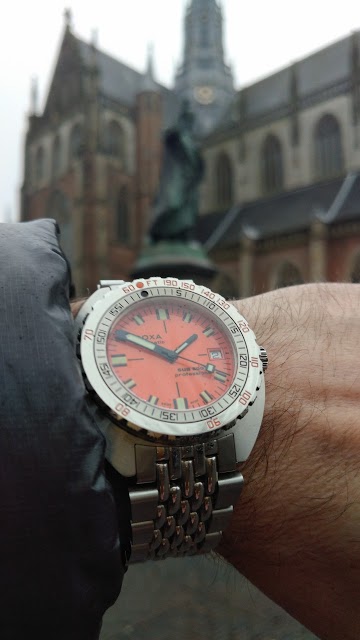 You see the statue of Laurens Janszoon Coster (born in Haarlem c. 1370) the allegedly inventor of the printing press (or was it Gutenberg) and the 15th century St. Bavo Church in the background.
2M
Bobbe
Hand bevelled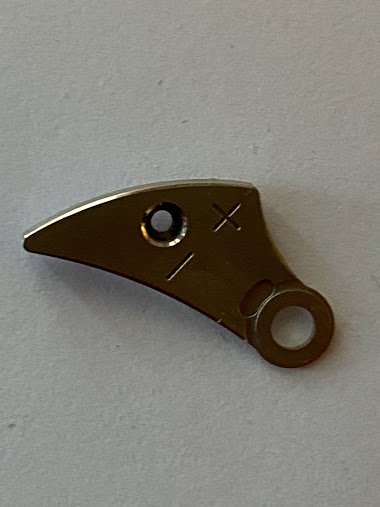 Old balance cock I refined in 2014. Quite happy with the countersunk screw hole.
2M
amanico