Dilemma! Please opine!
I have been offered a 15202 stainless at a pretty decent price. It has been one of the watches on my wishlist for a while. However, while I can afford to keep my RO Chrono (blue face, orange hands, stainless), I think it would be quite superfluous to do s
15h
FabR
Vintage dial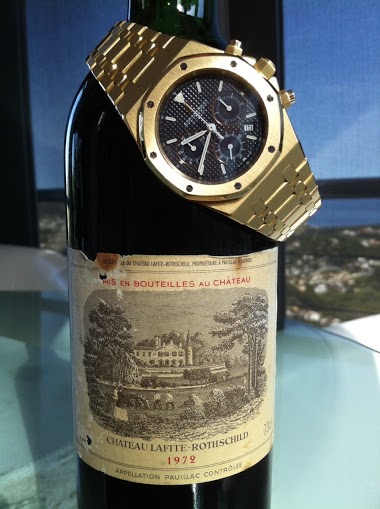 have a look at the bottle foto which was taken about 8 years ago when I purchased the watch. The dial of this 39mm yellow gold chrono was like new just some tiny colour changes around the subdials. The other fotos show the dial as it is today. In the last
8h
Scritta-Rolex
Full titanium goodness!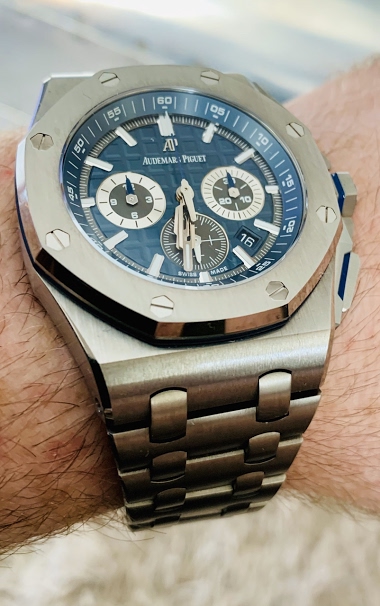 The emperor's new clothes!
20h
M4
Still really enjoying this!!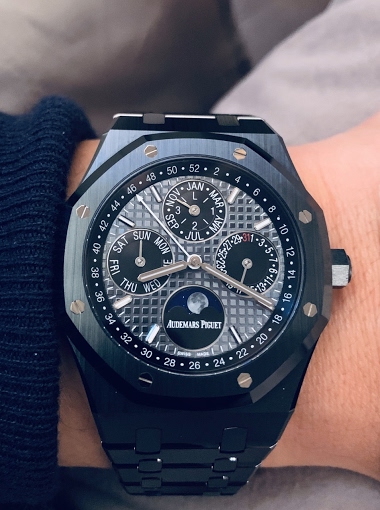 After some time wearing heavy metal, it is really nice to get back to the understated, underweight, but elegant ceramic perpetual. Still as pristine and sharp as the day I got it - something that I love about this model! Cheers and have a good rest of wee
22h
jleno
Identifying this AP RO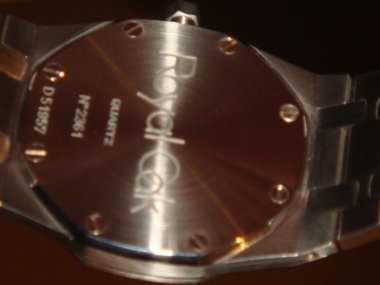 Hi Guys, I was wondering if you guys could help me identify the serial number and maybe even perhaps the year of this piece. It is actually my Fathers. He says he bought it 12+ years ago, and that it was his 'first nice watch' that he ever got. Im turning
8Y
gmiconi
Cheers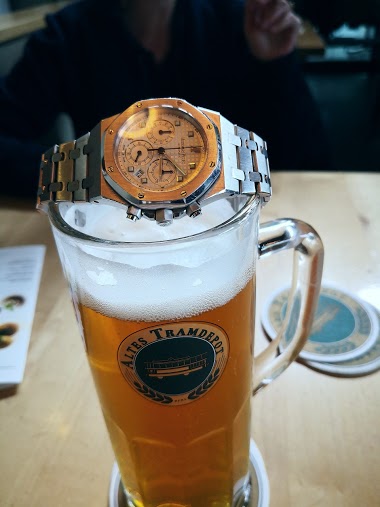 2d
MichaelC
Audemars Piguet Royal Oak 5402 A Series.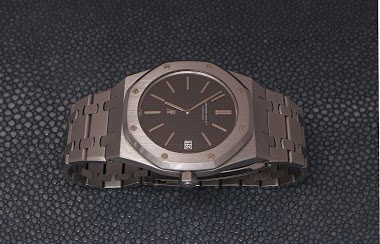 Superb case, original dial, service hands ( probably ) and crown ( certainly ), as well as the bracelet, which is a later one. Always a pleasure to see a nice one! Best, Nicolas
3d
amanico
Change of plans...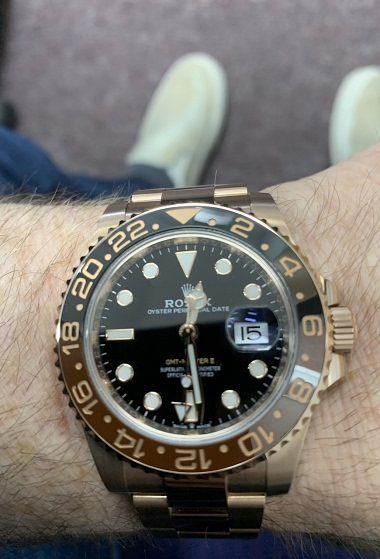 I love the AP RO 15500or but after having it for a few weeks something about it was not for me. It's very much a dressy watch and that fit was not me. So out with the old and in with the new... Shame as I love APs and like the SS RO but the rose gold vers
3d
1WatchMan