Audemars Piguet Royal Oak Perpetual Calendar Steel Platinum.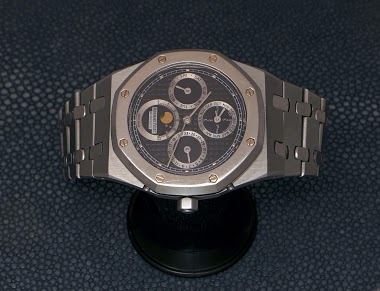 This is a watch I always loved. I often planned to get one, but the skeleton version stole my heart. The cool chic combination is really awesome. The color of the dial, too. The only issue of this watch? Its bezel, which has obviously been " chewed " by a
2h
Quick comparison of Ceramic finishing...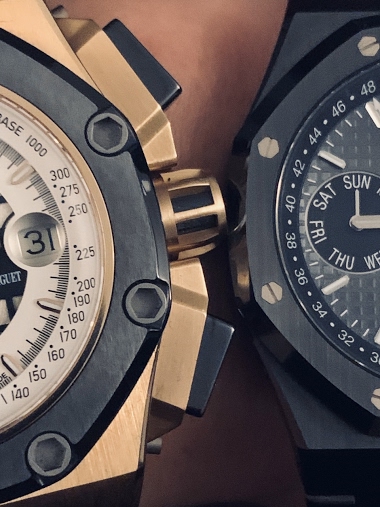 Hi all, After a few weeks of owning the Barrichello I thought it was useful to do a quick side by side of the Ceramic finishing of the Barrichello (produced over a decade ago) vs the newer Perpetual ceramic. To me, it\'s clear that there has clearly been
7d
Colin W
Offshore RG Grey with 👻 strap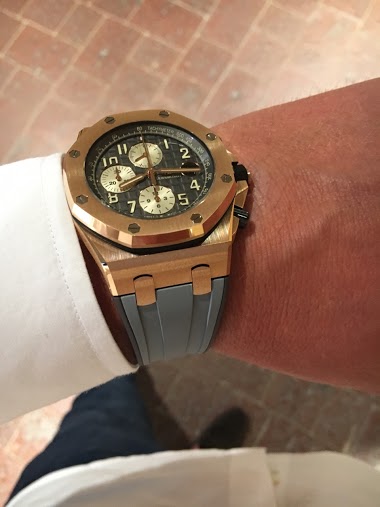 I immediately thought of the combo when finally getting this disco beauty😁😜👻 What do you think?
3M
Colin W
And look what I found with the help of my clock dealer in Amsterdam ...Thank you John !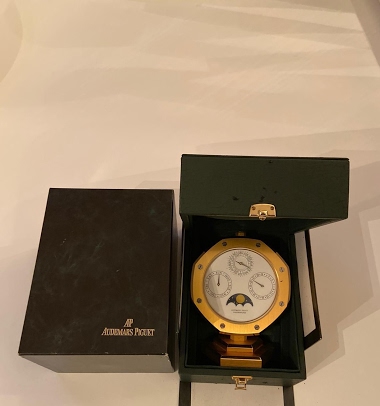 Perpetual Calendar Table device ..
7d
jwverkoop
Wednesday international Oak day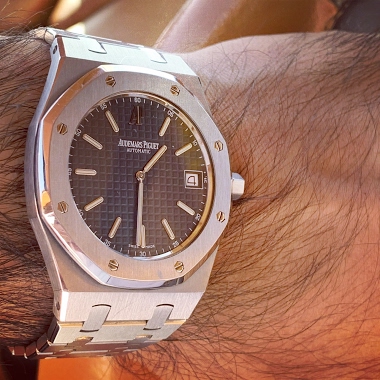 4d
ecarr
Just a quick shot of the choice for THU and FRI: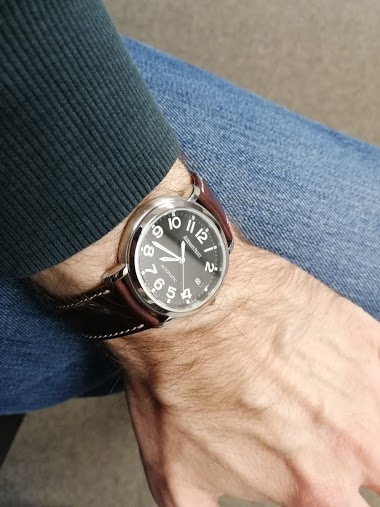 Audemars Piguet Millenary 15016ST. Best wishes, Ron
10d
ronhan
Audemars Piguet Chronograph Huitième in rose gold tantalum.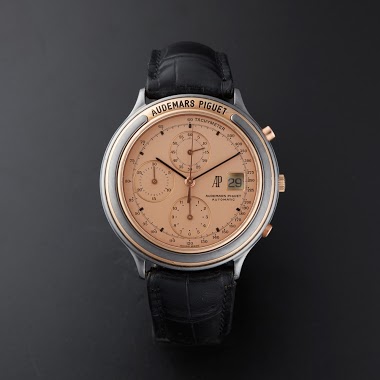 We recently discussed tantalum watches in HoMe. And one of us mentioned the Audemars Piguet Huitième. An interesting combination of tantalum and rose gold in a characteristic design from the 80's or early 90's. And as always... This date... Best, Nicolas.
7d
amanico
Thoughts on trading current collection for a full gold Royal Oak Tourbillon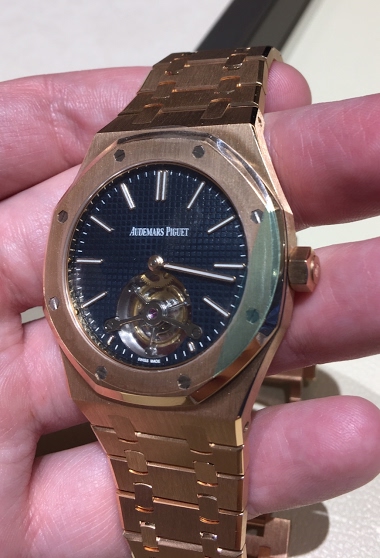 I am in love with the Royal Oak 26522OR Tourbillon in full rose gold with the blue dial. I can trade my current collection which consists of a full rose gold 26331OR Royal Oak Chronograph (estimated value $50K), stainless 15400ST boutique blue dial Royal
1M
GreatPilot@me.com
In the Rockies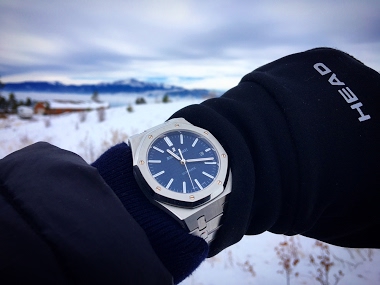 Wanted to share... Pikes Peak in the background.
9d
FlyingSnoopy
Crispy oak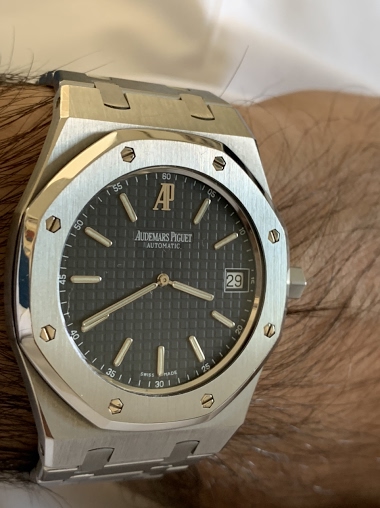 Unbeatable
9d
nasseriq