15202. ST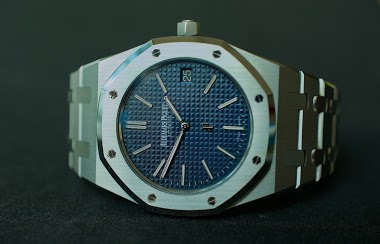 Beauty never fades. cheers fernando
2d
fernando
Better late than never!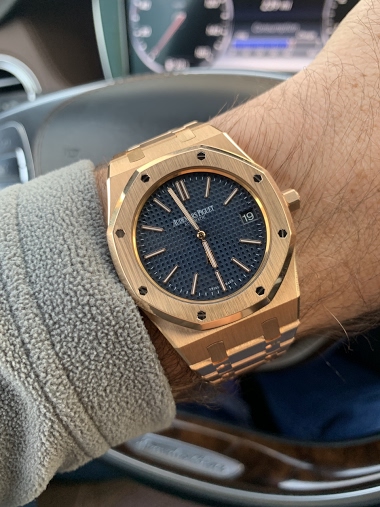 Lucky enough to pick up my first "Jumbo" last month and I'm absolutely in love. As someone who has sworn by the 41mm royal oaks since I bought my first in 2014, I can truly say that within the first 24 hours I found myself saying,"I get it now".
5d
logotype
Nothing like a hard day's work...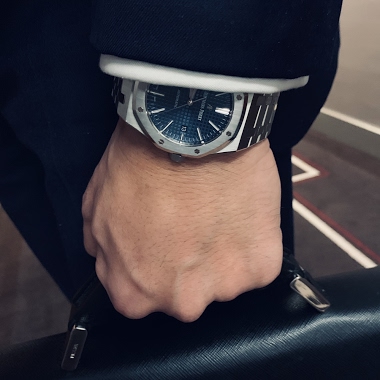 3d
MichaelC
Who says the Code is boring?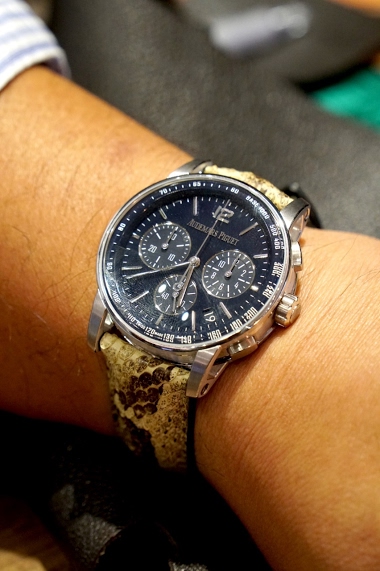 1d
MichaelC
To Break The Rules, You Must First Master Them 🤣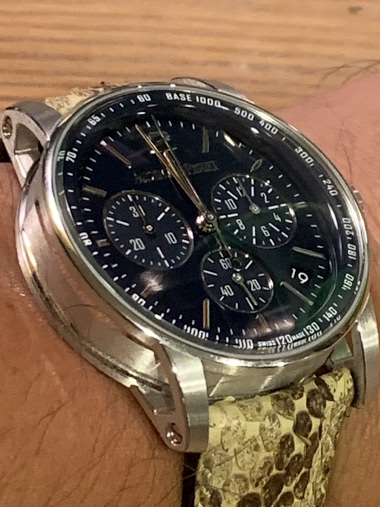 New skin. Apologies for bad iPhone Pix. Introducing the most polarizing strap for the most polarizing watch......yes it's full on python in the front and croc on the back!
1d
Mostel
"Ice Cream"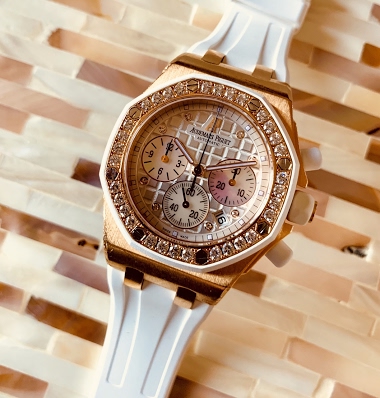 My love will endure as the diamond And shine with the shimmer of gold It glows as the bright star above for you A thing of beauty to behold .... Nat King Cole Audemars Piguet Royal Oak Offshore Ladies Chronograph "Ice Cream", Silver Dial, Diamond Bezel -
1d
M4
C.O.D.E 11:59 chronograph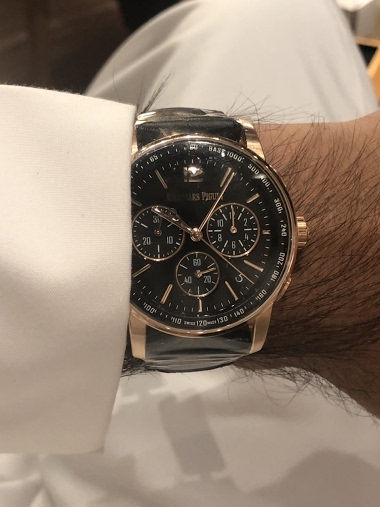 So I had the chance to play around with the CODE 11:59 chronograph at the boutique I think the CODE has potential I tried both the RG and the WG the case construction is very good and the layering or stacking of the case with the middle octagon case ring
5d
Arie - Mr Orange
Favorite Offshore dial? Still this one for me.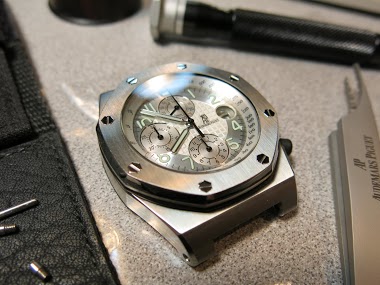 7d
MichaelC
I really found the right size for my wrist. 37mm is ideal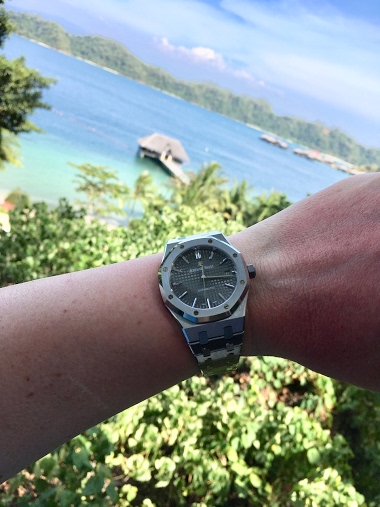 Ok the location is ideal too.
3d
geross
Salmon dial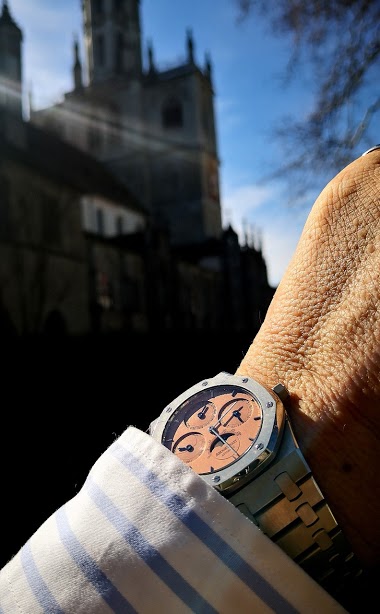 3d
runie(1)