ROO ti
I was wondering if anybody has gotten yet the new ti ROO chrono yet. I recently tried it on and it felt ultra light (compared to all other ROO) and very comfortable... The blue and grey combination is quite stunning Any experiences? Cheers ps. Do pardon t
10d
sea_brownie
The new AP ROO Titanium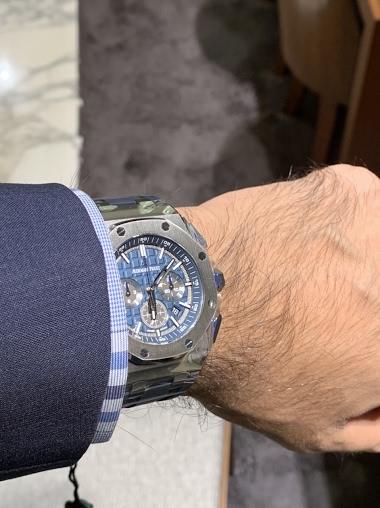 Very very impressive and light Hand on the trigger I have a very strong feeling that I will see this on my wrist in 2020
19h
Mohannad (aka Riddler)
White gold C series Royal Oak automatic vintage ..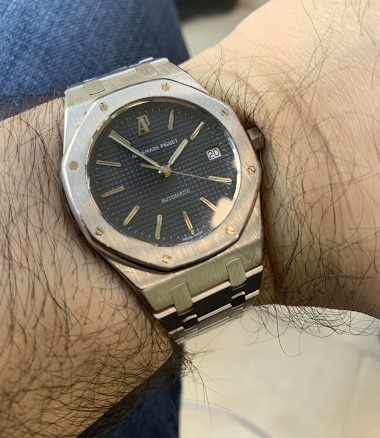 1d
geross
Enjoying local breakfast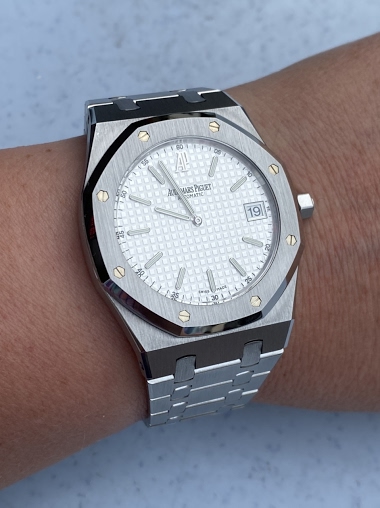 1d
Mike H
Ok ok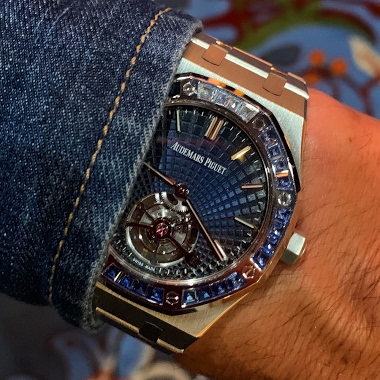 Attended an event with AP and had the opportunity to try many interesting pieces... but there was one that blew me away and thought I'd share... it wears incredibly well for a platinum bracelet piece and the precious stones are set in a gradient way and d
3d
keks
Now I just need an offshore to complete my AP collection!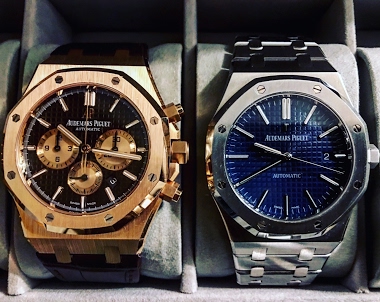 5d
redcorals
Incoming solid gold Royal Oak Chrono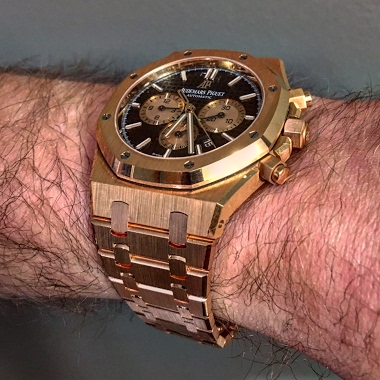 And thanks to the AP boutique in Miami for the hat!
5d
FlyingSnoopy
A fresh wristshot of the AP Code 11.59 Tourbillon Open Worked Only Watch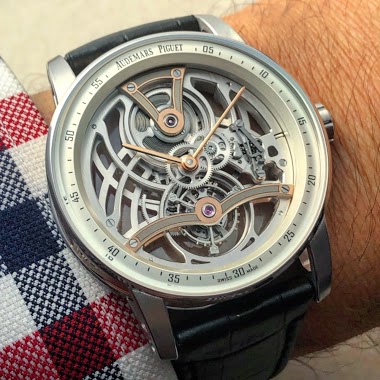 maybe the most beautiful Code 11.59 Fx
11d
jag32
Can you guess the outcome of my visit to the AP boutique? 😉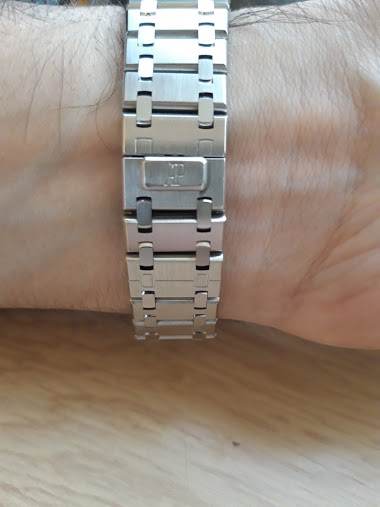 17d
1WatchMan
Should I empty the wallet on this?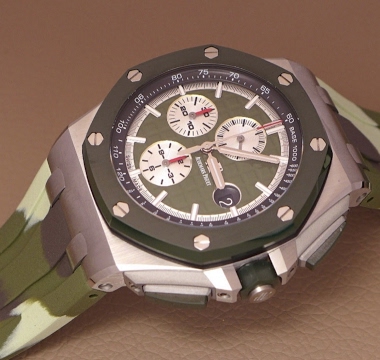 Looking for a safe bet to enjoy over the next 3/5 years for the weekend? Not a huge fan of the Camo strap but with the addition green strap I think it's HOT
10d
jag32