I did not post in a while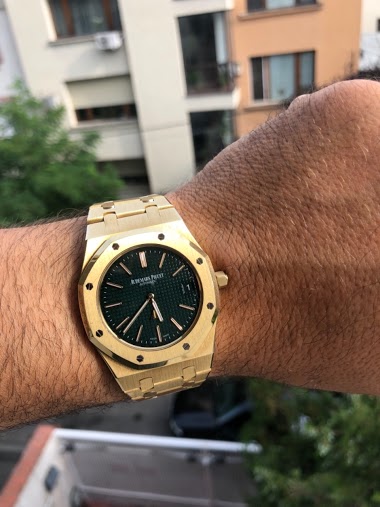 I guess that Instagram has takes more of our posting appetite. This Jumbo that has them all: ultra thin, precious metal, great comfort, design and, above everything, rarity. I always wondered if there is any other 15205 among the fellow purists.
19d
stabilizer
Absinthe and CBD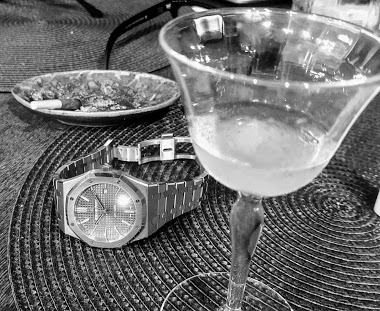 ....and an AP
4d
MichaelC
To keep or not to keep?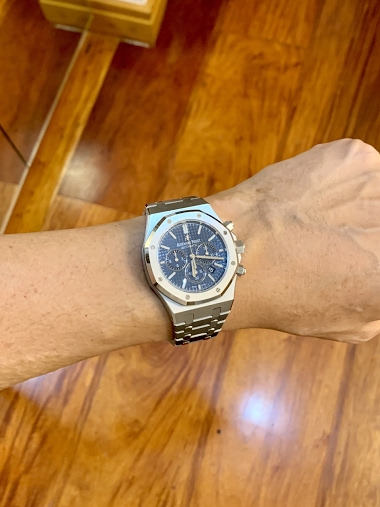 I've owned this watch a few years now and noticed it's very much neglected from my rotation. Although I absolutely love the look, I usually pick the 39mm ROC over the 41mm since it just wears better. Does anyone else have the same sentiment?
5d
luca.rev
I got the chance to try this one a couple of days ago , but not sure about the size ( 43mm).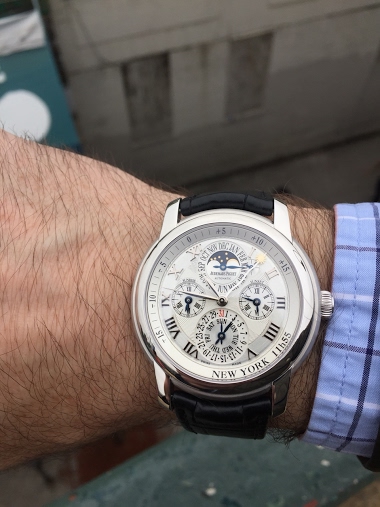 What do you guys think ? To big or not to big ?that is the question ...
9d
COUNT DE MONET
Metal pushers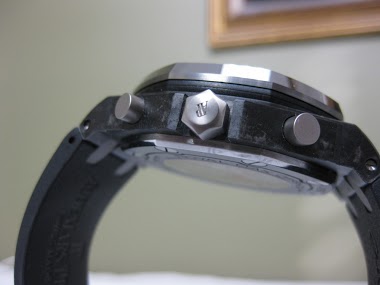 The rubberclad ones were a staple of the older Offshores. This Trulli used titanium. Now we have ceramics. Some good options
6d
amanico
Any owners of AP RD2 Perpetual calendar and any feedback ? Would love to hear their feedback pls ...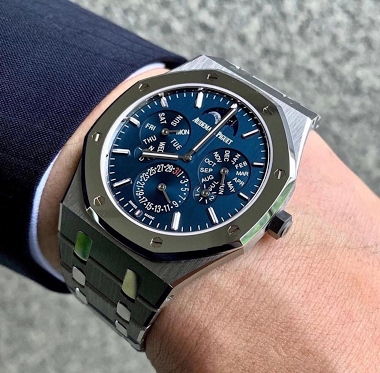 Photo credit unknown
10d
BABKA
Need help with the meaning of AP's reference designation...
Does anyone know what the "BA" stands for in the reference number used by AP. I know a watch with "BA" is in Yellow Gold as "OR" (or rose) is rose gold and "ST" is stainless steel. Just no idea what the letters "BA" signifies in terms of being yellow gold
11d
ronhan
HAGWE!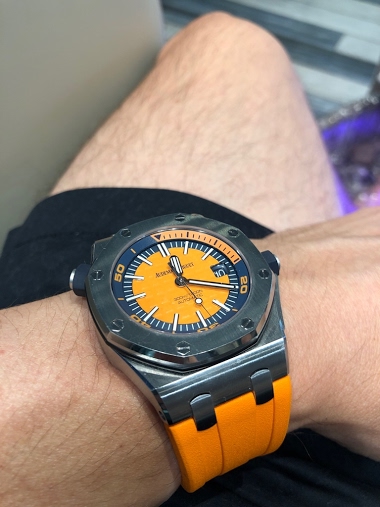 10d
redcorals
This one came to mind today. Offshore Safari, original version.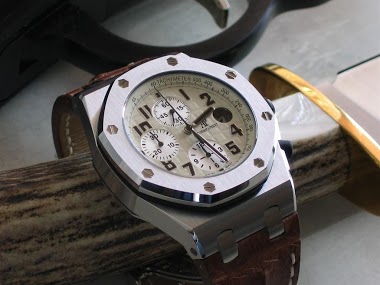 Still a favorite model of mine. Wish I managed to keep it.
11d
JerryW