I was finally able to lay a CODE 11.59 atop my wrist. And as expected, I love this case.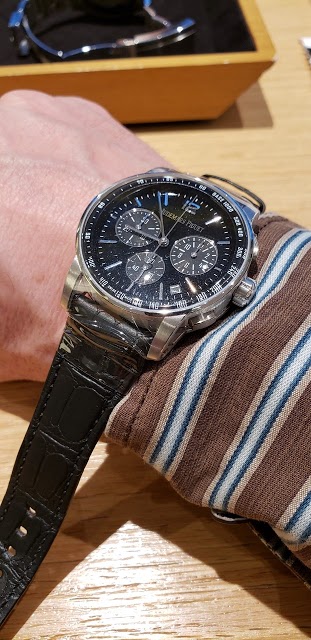 I am always attracted to structural design in products. This new case by Audemars Piguet is quite developed in this regard. I will definitely add a watch from this collection to mine one day. In person, the dial was not as abrupt as it is in photos. It wo
2h
Pour le Mérite
Wearing an old favourite.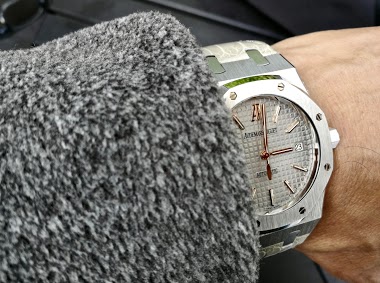 The AP 'Italia'. Cheers fernando
2d
fernando
Took delivery of these this week.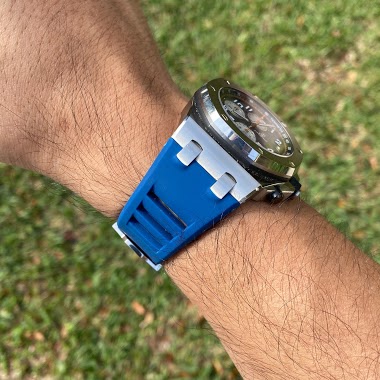 I know very RM style but have to say that I was getting bored of the regular strap and well the Horus strap never did anything to me. Not a fan of camo was never ever my taste to wear something like that. Either way. these fit me very well
15h
amanico
AP rose gold bracelets are thinner than AP stainless bracelets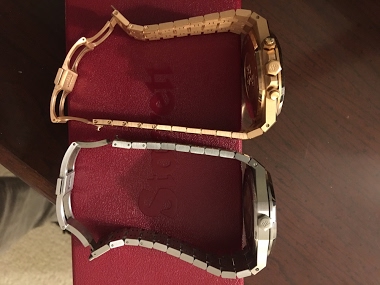 26331OR vs 15400ST. Bracelet is 50% thinner in gold and is hollowed out at the deployant clasp whereas the stainless bracelet is solid.
5d
jag32
I need help with my Royal Oak decision.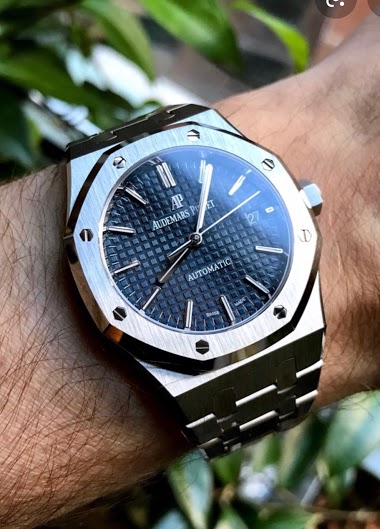 I want an a 41mm Royal Oak. I'm going to have to pay after market to get it. I've come to terms with that. The issue is, I don't have easy access to an AD to compare versions, so I'm turning to you. Do you like the clean look of the 15500, the previous 15
8d
le_chef
A great start of the year!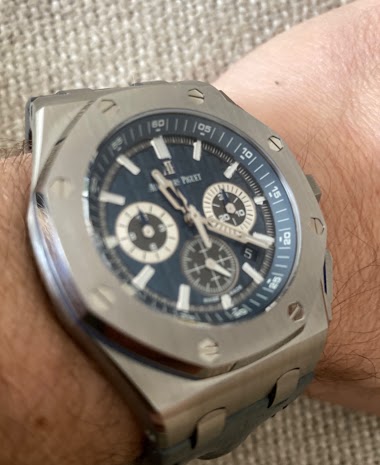 Very light and extremely comfortable on the wrist! Happy New Year to all!
19d
FlyingSnoopy
Matching my two favourite brands :)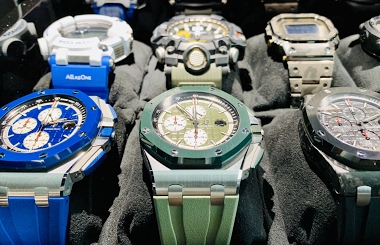 2d
sea_brownie
Jumbo!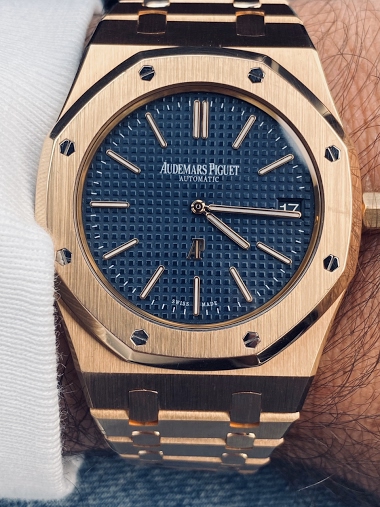 A couple recent shots of my 15202OR.
7d
jag32
It's been 3 months with the 15202IP and this is, personally, a very special watch.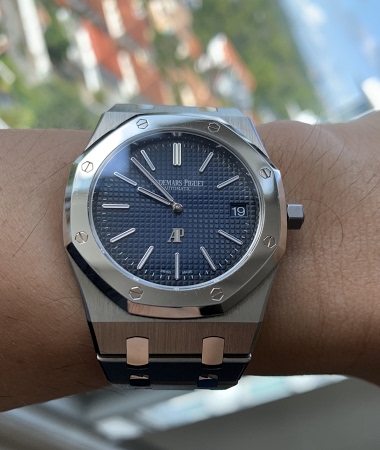 Carefree wear every other day... loads of micro scratches - marker of memories. Have a good weekend everyone!
6d
Monopole
A picture of the Royal Oak Offshore Chronograph Rainbow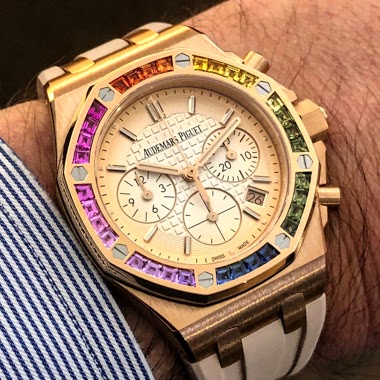 If life is grey, put a rainbow on your wrist! Fx
6d
foversta