**New Daily Thread** Which AP Are You Wearing Today !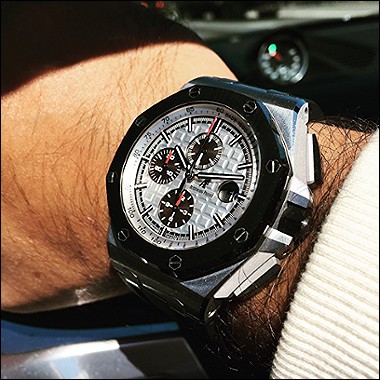 I'll start it off.... Your Turn.... This message has been edited by sam kumar on 2016-06-29 17:07:50
3Y
Saral_Kumar
This Royal Oak is never a gamble.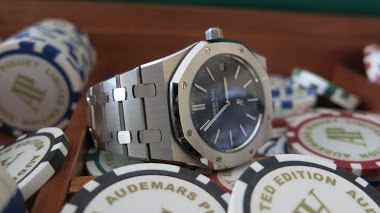 She's a winner, every time ;-)
2d
FlyingSnoopy
Royal Oak Dual Time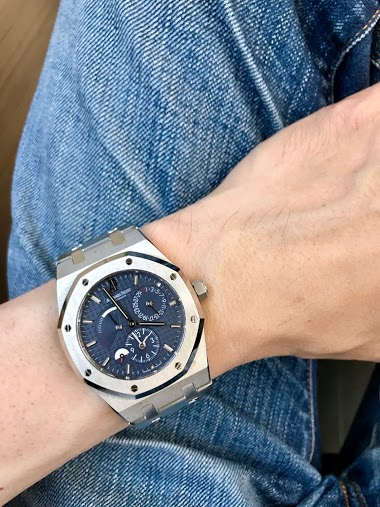 Why doesn't it get much love? I prefer the blue on the DT more than the blue on my RO 15300. Best, Ian
1d
MichaelC
Still enjoying the company of my 15202IP.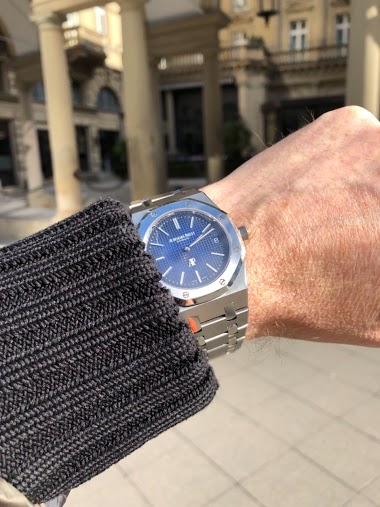 HAGWE. Best, V.
6M
Pretty Boy
So my first post on this forum!!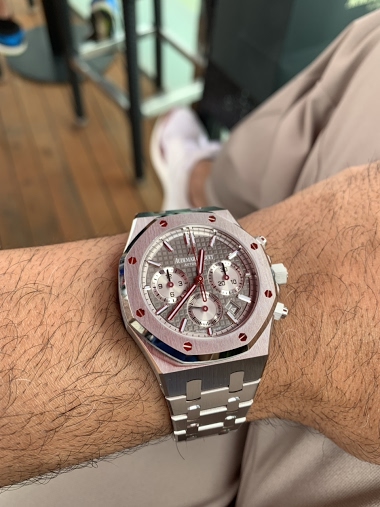 6d
Noak
Time flys..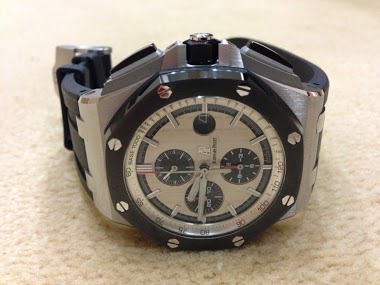 I just realised I have not been wearing this for 6 years since I wrap it up n put in my safe. I wrote 4July2013 on the wrapping paper/tissue! Wow.. unbelievable how quickly time flys! Just blink and is half a decade gone! I still remember these ROO44 were
4d
FlyingSnoopy
Safe n secure!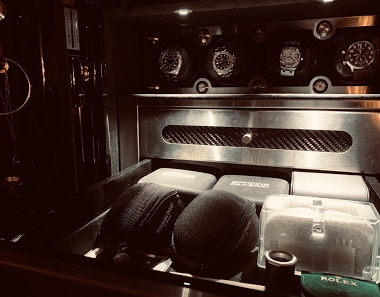 Sunday clean - Room for two more - AP RO Perpetual or RO double balance if I can ever find one?
5d
Jke67245
HAGWA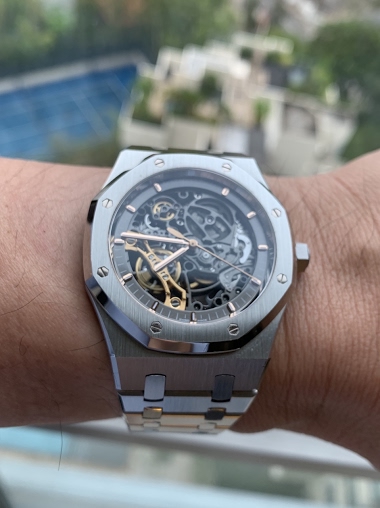 Been participating in a few chats and this is my first official post... thank you folks, for your insights and tips. This my favourite watch,...treasured!
25d
FlyingSnoopy
Audemars Piquet 11.59 Perpetual Calendar on Friday the 13th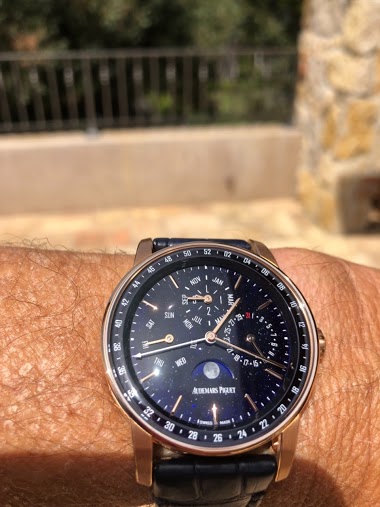 Today's full moon is pretty special, the last full moon on Friday the 13th was in the year 2000, the next full moon on Friday the13th will be in the year 2046. I couldn't think of a better way to celebrate this special moon than to wear my AP perpetual ca
6d
FlyingSnoopy