Put on the spot for a photo just after a long rain shower...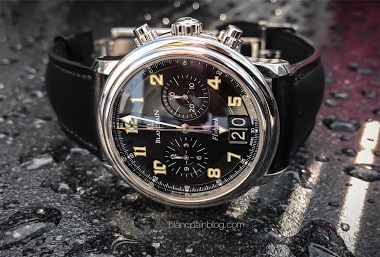 ... I think this one does the Leman Flyback Grande Date Peking to Paris yellow edition justice 😉😇 Cheers Henrik
4h
Izhik
My first wrist shot of the Fifty Fathoms Barakuda...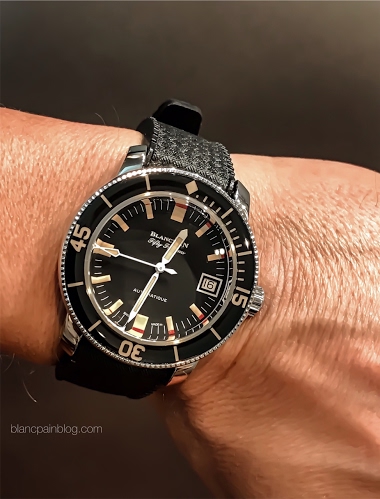 ... taken during a short second encounter with this beauty, finally on the Tropic strap 😎 Cheers Henrik
3d
MattS
Just been informed by the boutique that my FF Nageur de Combat has arrived ... very excited !!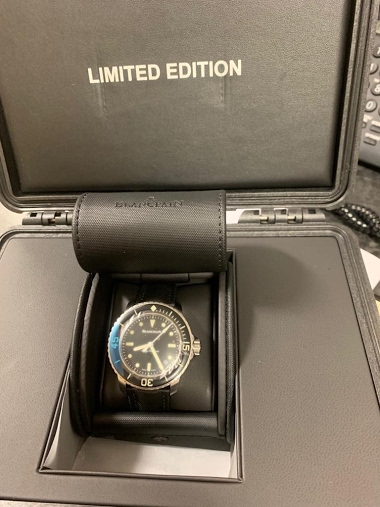 First FF in my collection ...
2d
amanico
Our friend Izhik asked for more photos of this combo...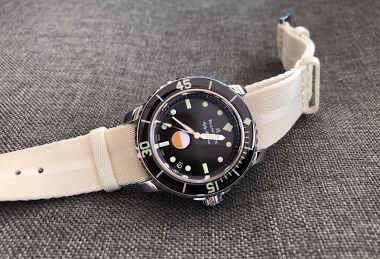 ... it took a few days longer than I hoped, but here we are with the Tribute to MilSpec on an Omega Nato called Biosteel: Cheers Henrik
1d
Izhik
Four old shots of an old Love: Blancpain Fifty Fathoms 50th Anniversary ( 2003 ).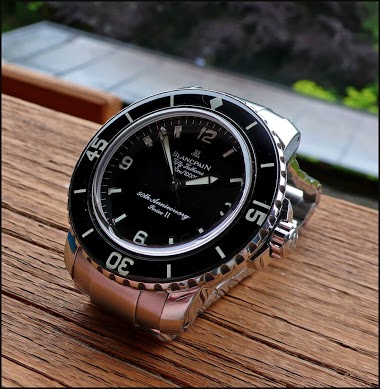 How cool was that one... From rough origins to a more luxurious universe... But we cannot deny some fatal attraction. Best, Nicolas
3d
amanico
77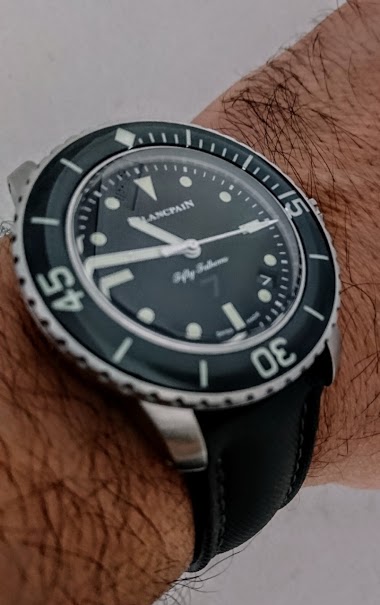 A bit more that week ago, looking forward to the next one
4d
shortys home
Blancpain Tribute to Fifty Fathoms No Radiations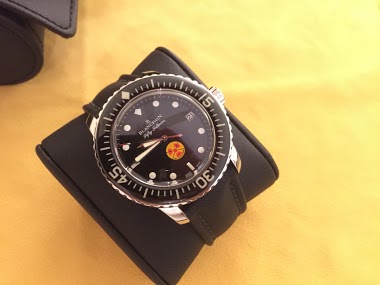 [ Note: This is a reprint of a review I wrote for the Blancpain Tribute to Fifty Fathoms No Radiations on my personal blog. All rights reserved. © 2016-2019. ] Specs Brand/Manufacture: Blancpain Model/Reference: Tribute to Fifty Fathoms No Radiations/5015
5d
hongT
And the there were four...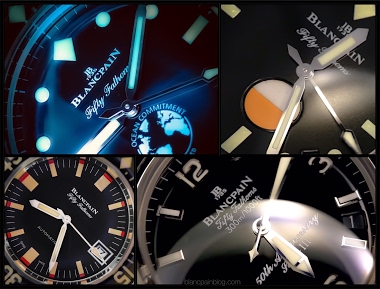 ... and the question is, which of those limited 40mm Fifty Fathoms editions is your favorite? Personally, I find it very hard to decide... Have a great weekend everyone! Cheers Henrik
19d
reintitan - Mr. Roboto
Horological craziness: X Fathoms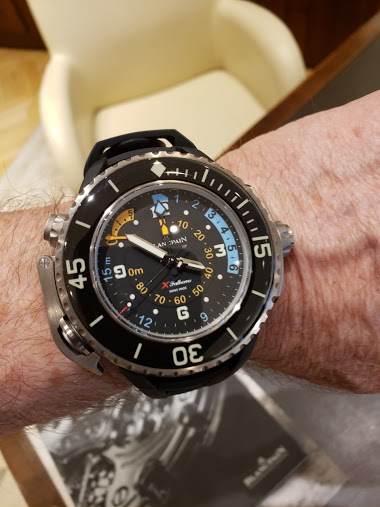 Well, what can I say? Blancpain has redefined the term "beast!" 18+cm wrist. (7.25"). Slightly larger than the P15. Perfect for Anthony Tsai😊. Thick, thick, thick. Did I say it's thick? Packaging: orange crate, uhhh, box. This is an über cool watch if you
9d
Gelato Monster
Let's play: What's wrong with this vintage Blancpain Fifty Fathoms?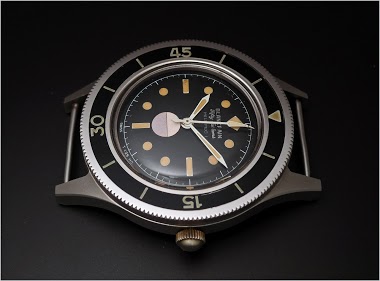 Here are the pictures, and it is up to you to guess what's wrong. There are several details which are not matching. Try tour luck! Best, Nicolas
9d
amanico