A first glimpse...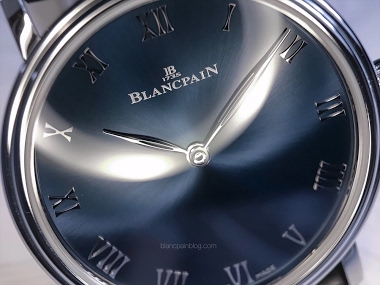 ... on the brand new, limited to 88 pieces and Boutique exclusive, Villeret Ultraplate in platinum with a stunning blue sunburst dial. The simple elegance of reference 6605 finds its more extrovert elements in the blue dial combined with the applied roman
4d
KtWP
2 recent pictures of my Blancpain Pakistani Milspec.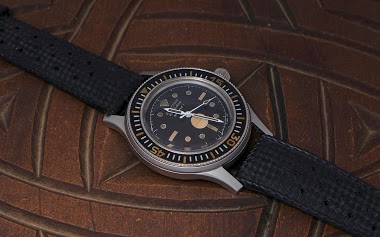 I can't believe I took these pictures less than two months ago. Especially this one: The power of a nice watch in a nice place. Best, Nicolas
5d
amanico
Blancpain Villeret Demi - Fuseau Horaire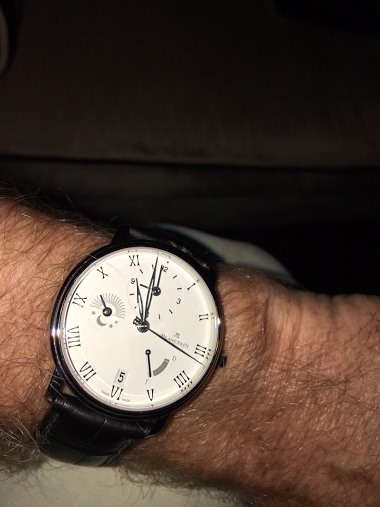 We see many FF models on the forum but not too many Villerets Would like to draw your attention to a Villeret GMT model with an extra feature: it can set the second time in half hour increments as well. That may seem unimportant but if your traveling to c
4d
shortys home
A first shot...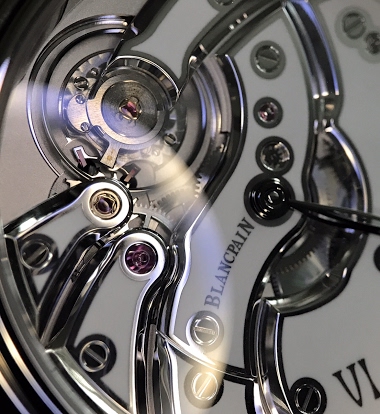 ... of the Villeret Mouvement Inversé ref 6616, a 43mm WG timepiece with a derivative of the Blancpain pocket watch caliber 15. A series of additional results from my photo session with this quite special and unusual Blancpain timepiece will follow soon.
12d
aperna
I like the Fifty Fathoms...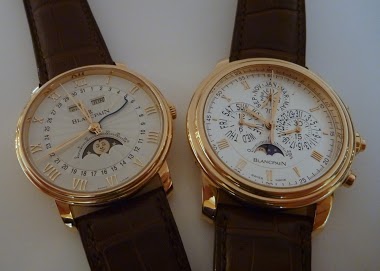 I like the FF and have one in my collection...and the posts are dominated by the model. But, the Brand makes some other good stuff as well. Dave
12d
shortys home
Diver's log...
Now this is a quite imaginative addition in a new watch box! Makes you want to go diving! Cheers
16d
Horology75
While waiting for this beauty to get released...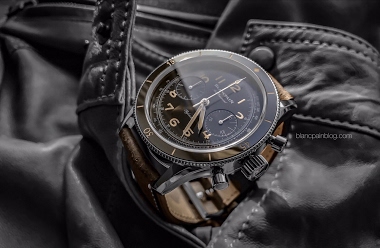 ... here's a shot of the prototype Air Command I personally like a lot. I hope you do as well 😉 Cheers Henrik
18d
Briandumais
The Eagle has landed! My "new" FF 50th Anniversary Series II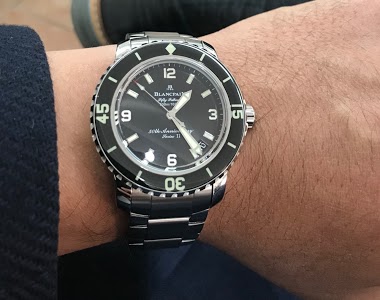 I am no expert photographer, but here is an iPhone pic. It's a series II. With each watch numbered and a total of only 150 made, it's not too hard to track down how it ended up with me. I appear to to be the 4th owner. This watch made its way to New York,
22d
fherradon
A lovely Tornek Rayville, the Nr 806.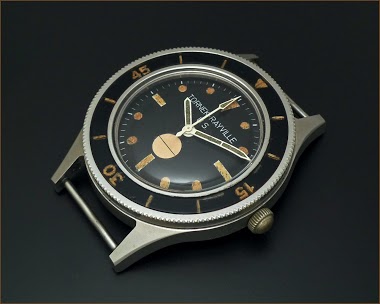 It has lived a hard life, without doubt, but gained a lot of charm. Best, Nicolas
19d
amanico