Ok totally unexpected on Perpetual day...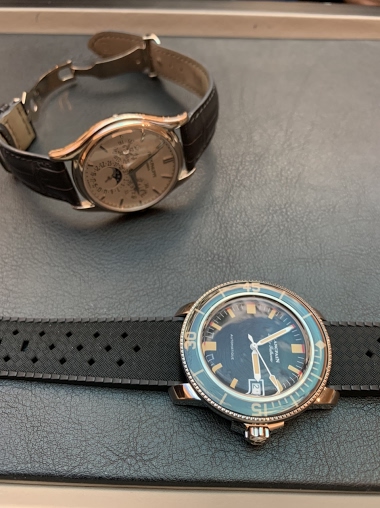 Celebrating a very surprising arrival of a Barakuda!
28d
mywrongwrist
Washing my hands so often I switched to my dive watch 😋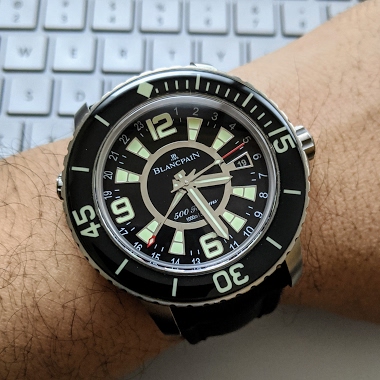 Maximum desk diving working from home. Have been on the phone all afternoon with hospitals and suppliers, def keep those hands and watches clean and stay safe everyone!
9d
Kmboxers
No matter the size...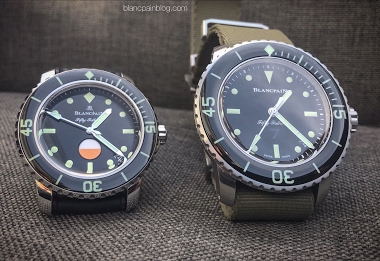 ... be it 40.3 or 45mm, the force is strong with these two commemorative editions to a joint heritage. Stay safe, smart and healthy everyone! Cheers Henrik
4d
FlyingSnoopy
My BP Fifty Fathoms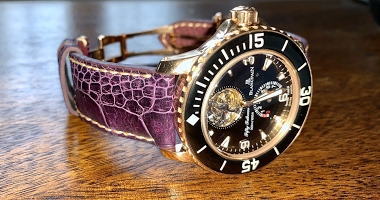 In these challenging times and being new to this site I thought I would share one of my favourite watches. Trying to brighten up life now the sun is shining despite lock-down, I also got a little bored with the canvas strap so mixed it up with a purple os
4d
Kmboxers
Some Air Command love during this quarantine . . .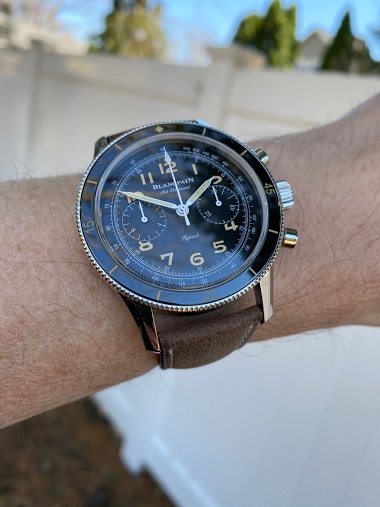 I'm amazed when looking at it in different lighting conditions: Never realized the dial can give off this sunburst aspect:
7d
Blesk
Fifty Fathoms Barakuda on Steel X71 Bracelet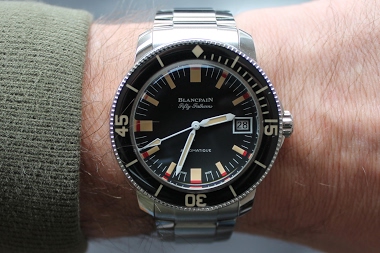 Asked the AD to order a X71 bracelet to replace the tropic strap. Needed some patience (six weeks) before it got delivered, but what a difference it makes. Could not be more happy with my all steel FF.
24d
Fastwong
AR coating is overrated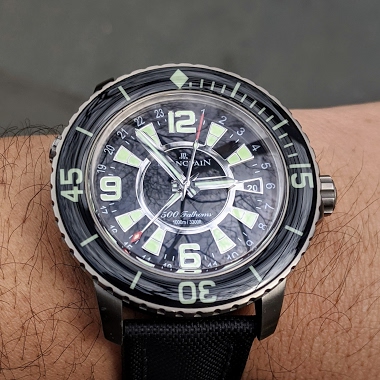 Love how a big round sapphire crystal, bezel, and huge rounded high polished white gold hands can bend light. The view is always changing. I think the Fifty Fathoms watches need to be seen and worn in person to really appreciate since studio settings migh
8d
Ted-Lo
Some FF love on a Sunday afternoon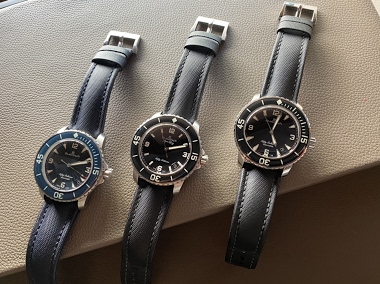 13d
Fastwong
Some old pictures of the other vintage Blancpain Fifty Fathoms Pakistani Milspec.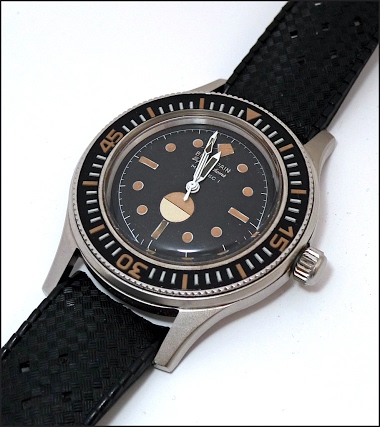 Not mine, but another I could see in my horological peregrinations, some years ago. In fact the gentleman who sold the Pakistani Milspec to me had another one. Here it is: And it was also part of the Blancpain Exhibition in 2011. Here, third from the righ
18d
amanico
Blue Tuesday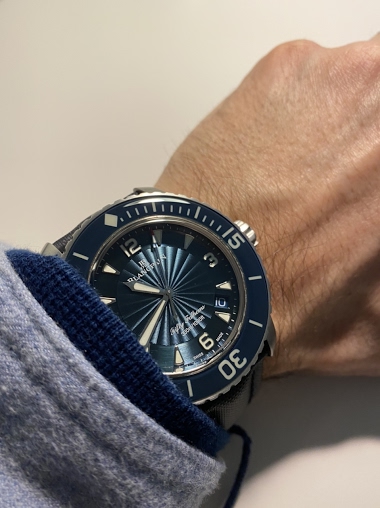 Have a great day! Alex
19d
agyzace