The subtle chocolate hue of my Vintage Blancpain Fifty Fathoms Rotomatic Incabloc.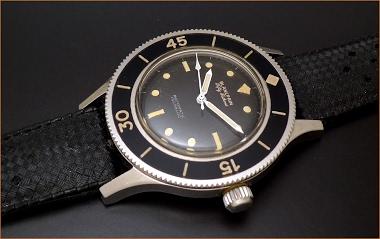 Which is a big part of its charm. Easier to see here: Best, Nicolas
3d
amanico
Blancpain TR 900 and Compass.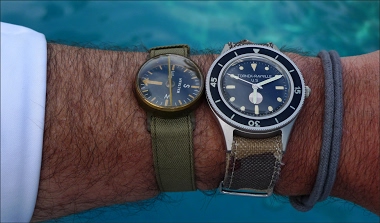 The killing pair. Best, Nicolas
12d
amanico
Another addition to the collection...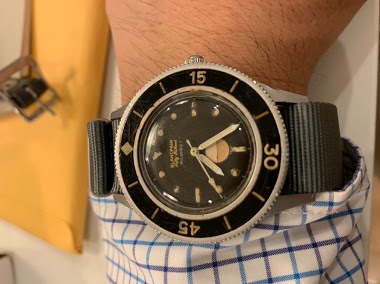 It's surprisingly light on the wrist, but it was apparently well used. Everything a military watch should be!
2M
amanico
Safe Queen - I think not!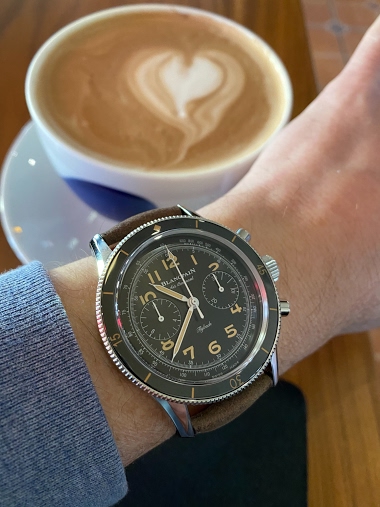 The Air Command is meant to be on one's wrist!😜 Have a great weekend! Mark
13d
VMM
Love the apparent simplicity of the Léman Flyback Grande Date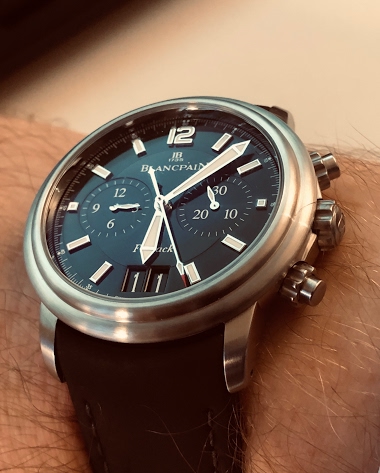 All the best, Nicolas
15d
Artoxares
"Juliet Bravo 1-7-3-5 Cleared to Land"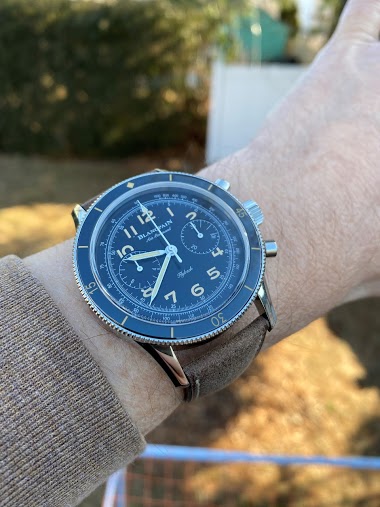 After a long, tortuous flight (i.e. wait), the Air Command has made a smooth landing onto my wrist! This is my initial foray into the world of Blancpain. However, I always thought it would be some iteration of a Fifty Fathoms. In fact, I originally called
19d
Mach
Not some thing you see very often ... What I would give for this beauty :)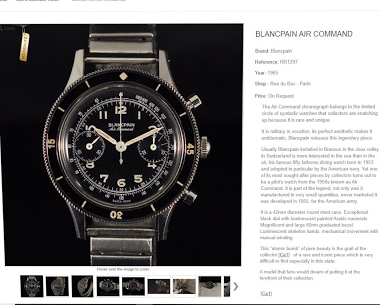 18d
amanico
Aqua Lung Saturday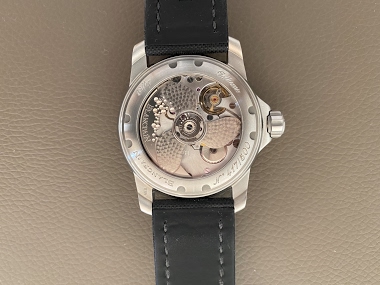 A joy to wear and look HAGWE Alex
19d
agyzace
Another unpublished picture of my Vintage Blancpain Fifty Fathoms Milspec Pakistani Army.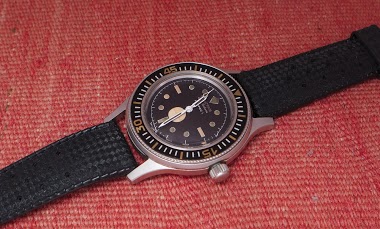 One of the nicest looking vintage Fifty Fathoms I know. Big big love for that one. Best, Nicolas
24d
amanico
Blancpain x71 bracelet adjustment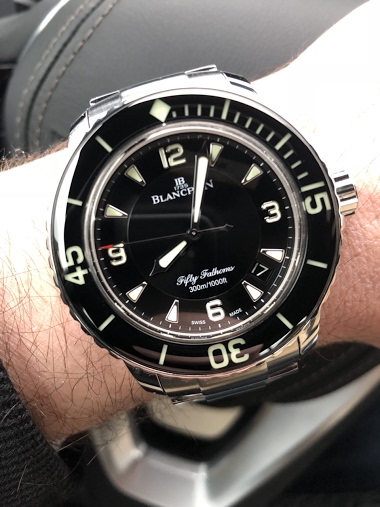 Over the past few years I have turned into a huge fan of the Blancpain Fifty Fathoms lineup of watches. I really love the look of both the sailcloth straps and the x70 and x71 bracelet. During this time I have acquired 3 FF watches, the classic 5015, the
24d
amanico