An old picture of what was my collection of vintage Blancpain Fifty Fathoms.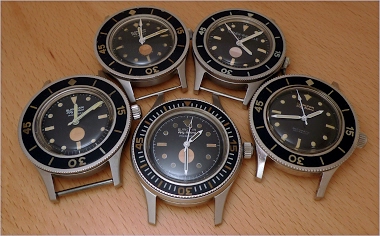 Three are still here, two have gone, but had been replaced. These Vintage Fifty Fathoms are really something. Highly charming and addictive. Best, Nicolas
16h
amanico
Blancpain Fifty Fathoms No Rad Dust Cover?
Hi everyone, I'm somewhat new here...hello! Looking forward to contributing and learning from this great community. I'm looking at a consumer version of the Fifty Fathoms No Rad from the 1960s that's smaller in size (35-37mm). Just wondering if anyone kno
3d
sayhellotoed78
Barton Strap, thoughts?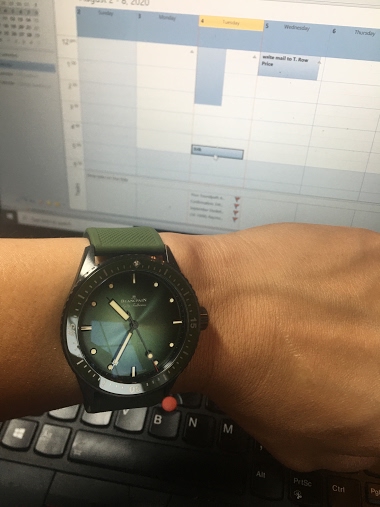 3d
Ted-Lo
Waiting for the Tropical Storm to hit Connecticut!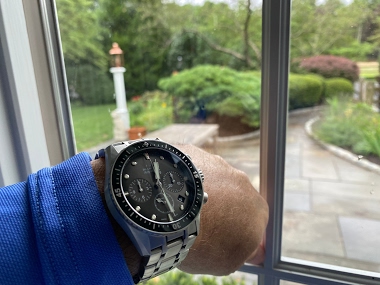 There is a storm a brewing! Might as well enjoy this wonderful chronograph as I wait.
3d
holdemchamp1225
A'Toute Vitesse dressed in summer colors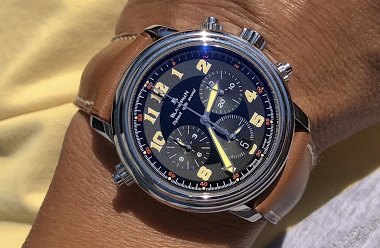 Cheers Henrik
3d
holdemchamp1225
A day at the farm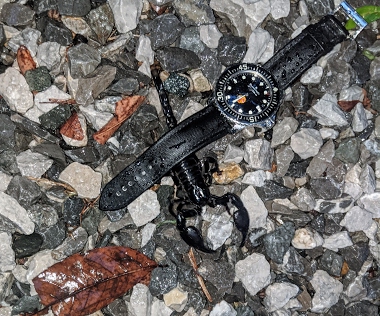 An entertaining day at the farm today. Got to school a baby Agamid lizard in what makes a No Rads Fifty Fathoms a decent watch and former scorpion student came around to show his appreciation later.
7d
batholith
Vintage Blancpain Fifty Fathoms Rotomatic Incabloc. Two wonders.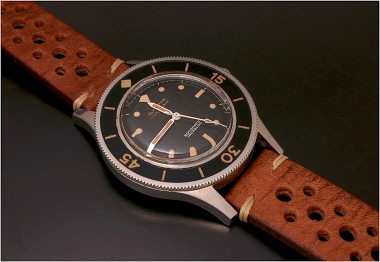 One belonging to a good friend of mine: Mine: Sober, efficient, charming... Enjoy, Nicolas
6d
holdemchamp1225
This domed crystal 🤗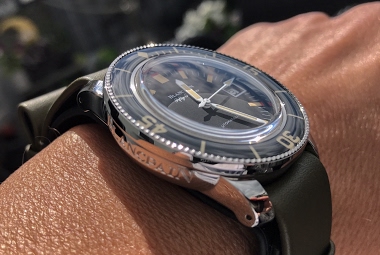 Cheers Henrik
5d
holdemchamp1225
More live impressions of the new Bathyscaphe Sedna gold 'Blue'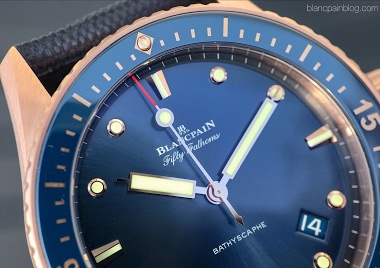 On Friday Blancpain have launched another 2020 novelty, the Fifty Fathoms Bathyscaphe Sedna gold with a blue sunburst dial and a blue ceramic bezel insert with Ceragold markers and numerals. This new version has the reference number 5000-36S40 and I had t
6d
aperna
A new Bathyscaphe Sedna gold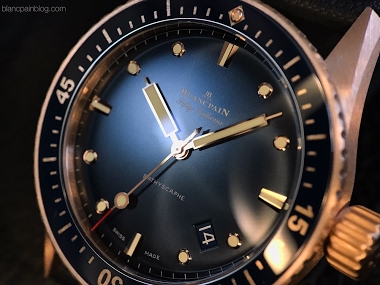 Here's a first live shot of the new Blancpain Fifty Fathoms Bathyscaphe Sedna gold with a blue sunburst dial and a blue ceramic bezel insert which was introduced today. I will provide more hands-on impressions in a few days. This first shot was focused on
7d
joenghenry