Report of the Chopard LUC event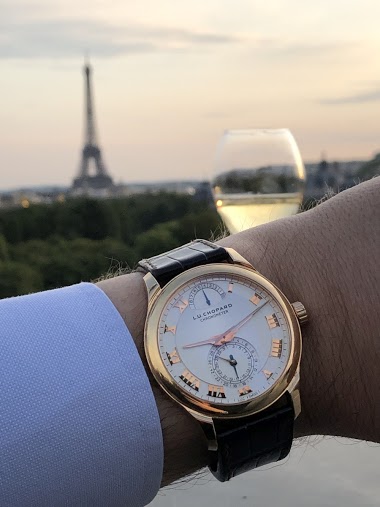 I was very fortunate to be invited by Chopard to attend the LUC event which took place yesterday in the prestigious venue: the Automobile Club de France. Actually, I wasn't able to remember when the latest big event organized by Chopard took was organized
2d
foversta
CHOPARD Mille Miglia Race Watches 1997 - 2014: Which is the Best?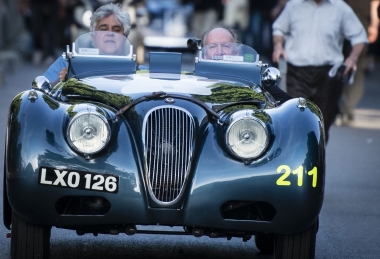 CHOPARD Mille Miglia Race Watches 1997 - 2014 Retrospective Which is the best Chopard Mille Miglia Race Watch? This review hopes to conclude with The One (to date). This retrospective look at Mille Miglia (MM) race watches begins from 1997 because that is
4Y
derfphantom356
L.U.C. 1860/1+2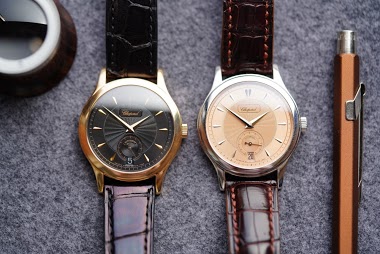 Hi, my friends. It's another duo that I like. Best, Penny.
17d
amanico
8331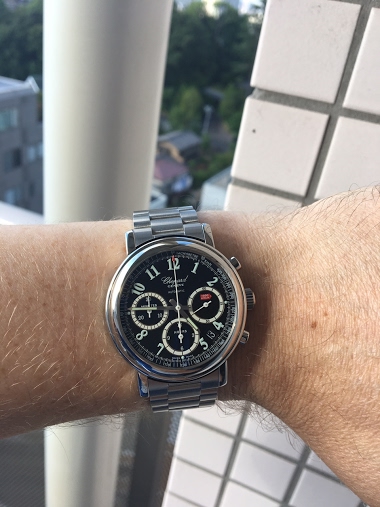 Picked this guy up recently. I saw someone wearing it in the wild and was struck by how good it looked. I tried on the 8511 but liked the smaller size of the 8331. I think its lugs are more straight (versus slight taper) which I like as well. My first Cho
1M
amanico
A few shots from the Chopard Boutique in Munich.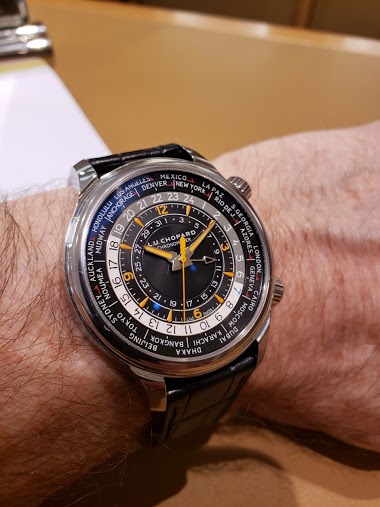 I'm not too familiar with Chopard but was drawn in by the world timer in the window display. Although the orange accents really gives world time watch some pop, the dial is just too busy for my 63 year old eyes. These Mille Miglia chronographs were nice,
1M
FRAMII
Chopard M.M. Speed Black GMT from 2012. Got a super deal on this watch, with all paperwork, boxes etc. so I had to pull the tricker.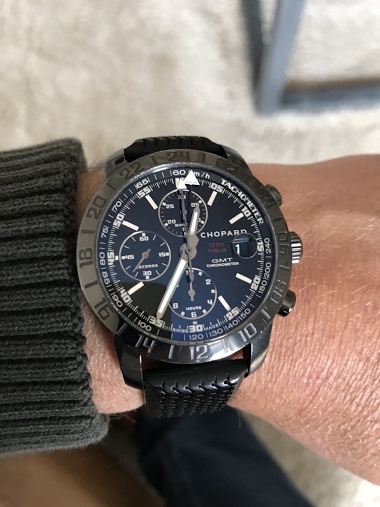 Been hot for a M.M. for years, and really like this version. Have a good weekend everyone.
1M
Gregers
Chopard Baselworld 2019: The new Chopard L.U.C Quattro plus Live wristshots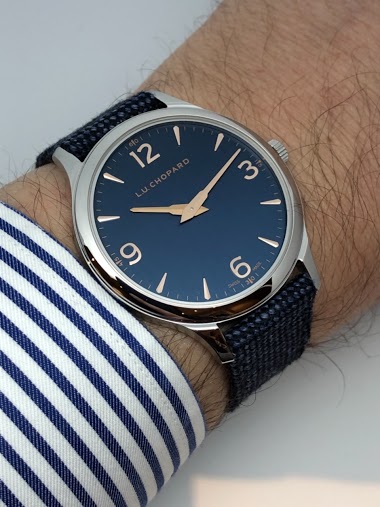 focus was made on the LUC collection with an aesthetic trend: purety with a twist. The flying tourbillon piece is the first flying tourbillon from the manufacture. Chopard also took the opportunity to release the two versions of the Mille Miglia 2019 race
4M
Ano Nuevo
Two old pictures of a Chronograph which is dear to our heart: Chopard L.U.C 1963 Chronograph, PuristS Edition.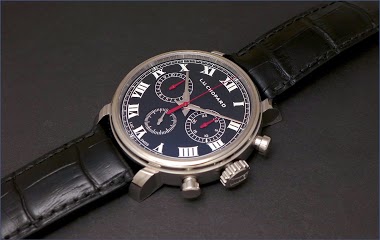 50 were made for our website. Manual winding chronograph with a classic / timeless look. 42 mm case, 11, 50 mm high. Good great looking dial. The movement is nicely finished, too. Enjoy, Nicolas
2M
amanico
Just because that's where the 4th is, always - the Chopard Mille Miglia 2014 Race Edition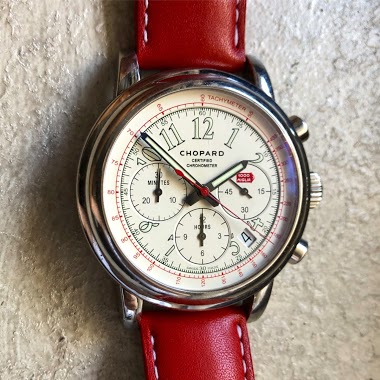 Yesterday was May the 4th be with you day, and as for me that's definitely represented by my wife, a quick shot of her Chopard Mille Miglia 2014 Race Edition. It was actually mine for all of several hours, before I got home and saw that it suits her bette
2M
KMII
Baselworld 2019: Chopard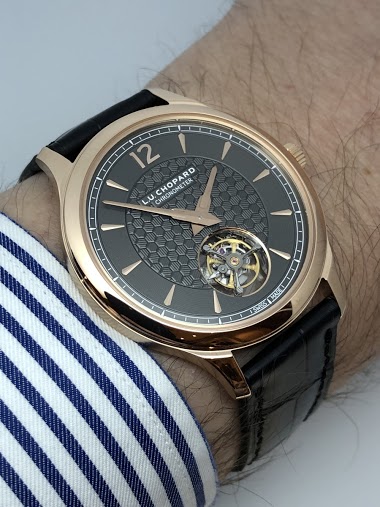 The novelties unveiled by Chopard at the 2019 edition of Baselworld mainly focus on the LUC collection and explore different types of blue dials. Through this collection, Chopard remains faithful to its line of conduct by offering classic, refined watches
3M
watchthatman