Love the 1963 chronometer!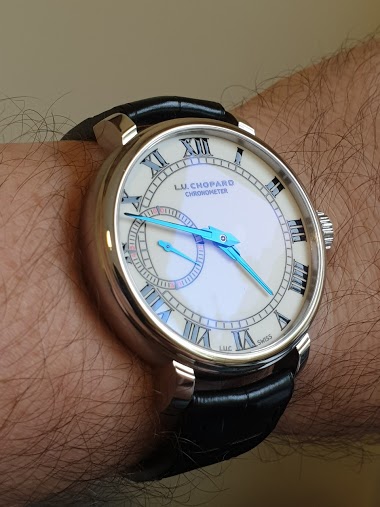 1M
MTR
Commendable service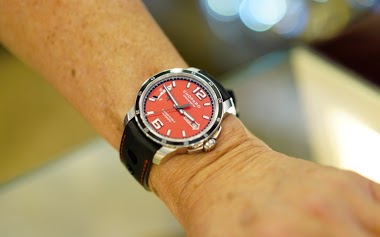 We often hear brickbats about brand services,but i was pleasantly surprised by the promptness and courtesy extended to me when i sent in my minor Chopard for some adjustments at the boutique in were efficient,performed the required adjustments and servic
10d
Catulle
What model is this?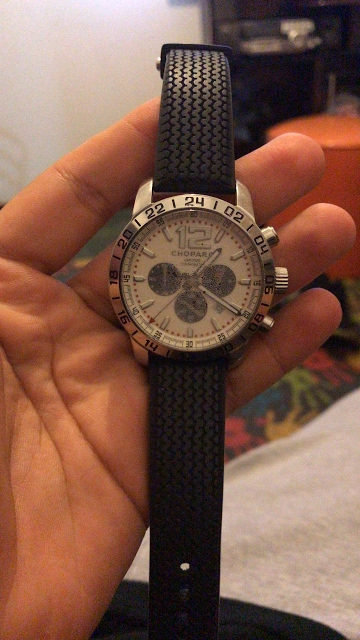 27d
kjell_j
My collections, #4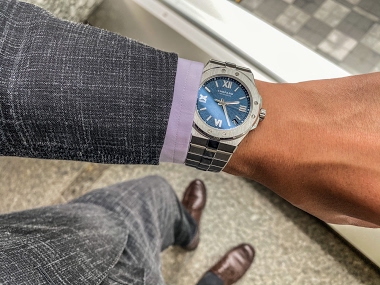 Chopard Alpine Eagle Large, 298600-3001 This shocking work was announced by Chopard on October 1, 2019. However, this is pre-sold in Japan and I got it on September 30th. Excellent stainless steel material, handcrafted bracelet and case that require high
2M
bleu.blau.blue
My collections, #6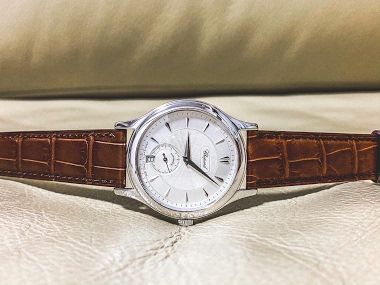 Chopard L.U.C 1860, 16/1860/2 The self-winding movement 1.96 with micro-rotor has a great design and finish. The 36mm diameter is also exquisite. I think this first L.U.C 1860 as a dress watch was a completed watch. However, Calatrava 3796 is also great..
2M
bleu.blau.blue
Positively surprised by the Alpine Eagle.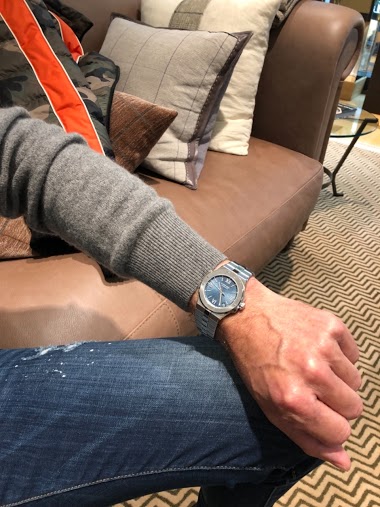 Case and bracelet are outstanding quality at this price level. The dial is absolutely stunning in real life. Without date, this would be a no-brainer for me. Also, I would have preferred a closed caseback, the movement is not really a looker. Best, V.
2M
VMM
I had been searching for a strap for a st moritz and ended up getting a custom made from singapore ..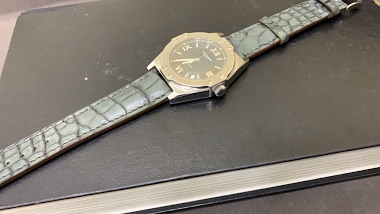 The watch is almost 25 years old and giving it to my daughter now ...
2M
Catulle
Chopard Alpine Eagle (VCO G1 (42042) photo as bonus)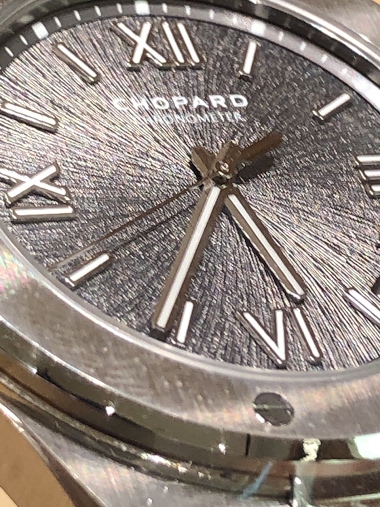 Visited a friendly Chopard AD today to try out their latest release of Alpine Eagle. Initially I was drawn to the blue dial but the grey dial 41mm case caught my attention. The greyish silver dial with the texture is an absolute feast for my eyes. The whi
2M
TomKxx
Fresh wristshots of the Chopard Alpine Eagle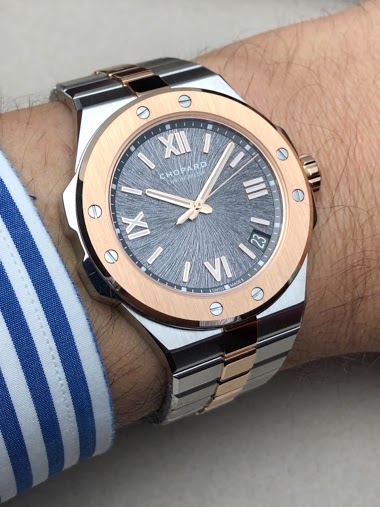 More to come next week. Fx
2M
singingbee
L.U.C. 1860/1+2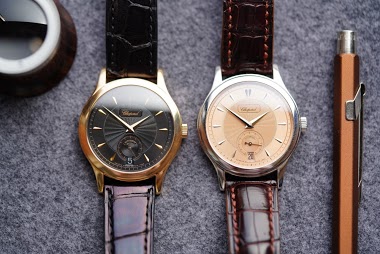 Hi, my friends. It's another duo that I like. Best, Penny.
5M
singingbee