Mille Miglia 2001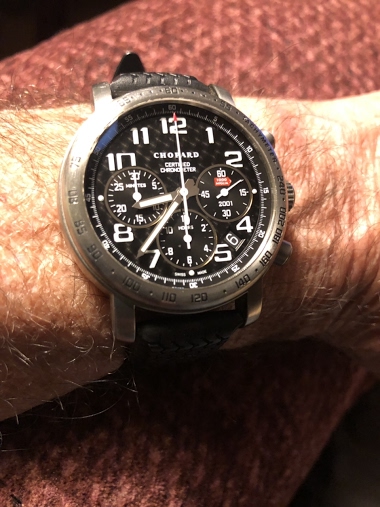 A neglected old friend.
13d
Report of the Chopard LUC event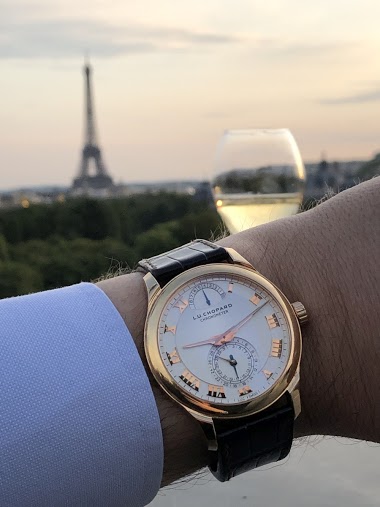 I was very fortunate to be invited by Chopard to attend the LUC event which took place yesterday in the prestigious venue: the Automobile Club de France. Actually, I wasn't able to remember when the latest big event organized by Chopard took was organized
2M
renerod
L.U.C. 1860/1+2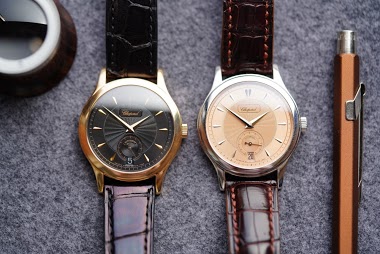 Hi, my friends. It's another duo that I like. Best, Penny.
2M
patrick_y
All in one watch...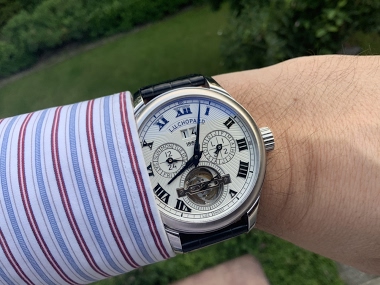 I remember well the day end of 2010, when I had the chance to see and handle a prototype of the Chopard L.U.C All-In-One, launched for the 150th anniversary of Chopard. A grail with nothing more to expect. Like a Sky-Moon-Tourbillon... Rather large, but w
1M
stere
Perpetual Chrono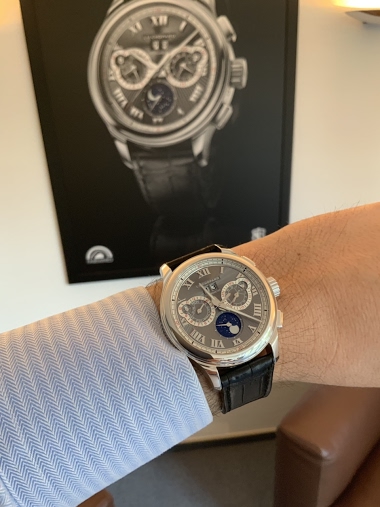 ...still a joy to wear... Here with its wallpaper
1M
stere
What. A. Dial.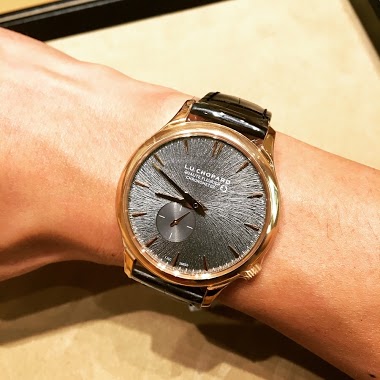 I'm aiming to get a time-only watch next year and have shortlisted some options from the usual suspects like VC and Lange. Then my AD whips out this beauty - it's definitely making the list! What a mesmerizing dial! J.
1M
amanico
CHOPARD Mille Miglia Race Watches 1997 - 2014: Which is the Best?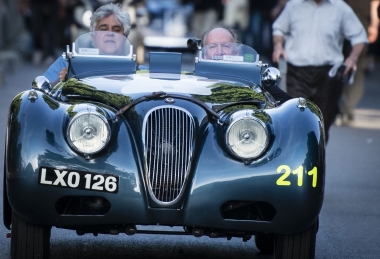 CHOPARD Mille Miglia Race Watches 1997 - 2014 Retrospective Which is the best Chopard Mille Miglia Race Watch? This review hopes to conclude with The One (to date). This retrospective look at Mille Miglia (MM) race watches begins from 1997 because that is
4Y
derfphantom356
8331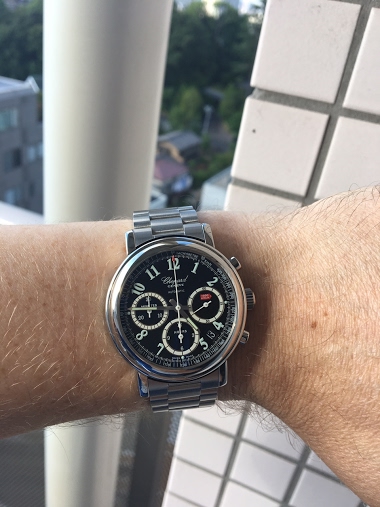 Picked this guy up recently. I saw someone wearing it in the wild and was struck by how good it looked. I tried on the 8511 but liked the smaller size of the 8331. I think its lugs are more straight (versus slight taper) which I like as well. My first Cho
3M
amanico
A few shots from the Chopard Boutique in Munich.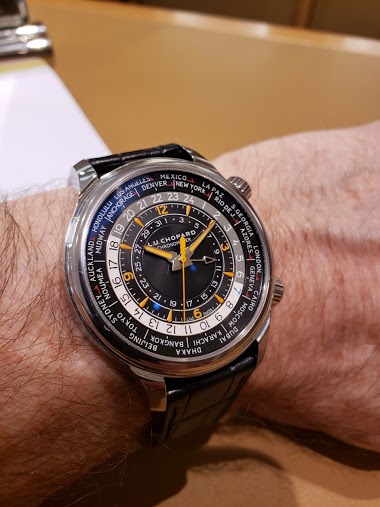 I'm not too familiar with Chopard but was drawn in by the world timer in the window display. Although the orange accents really gives world time watch some pop, the dial is just too busy for my 63 year old eyes. These Mille Miglia chronographs were nice,
3M
FRAMII
Chopard M.M. Speed Black GMT from 2012. Got a super deal on this watch, with all paperwork, boxes etc. so I had to pull the tricker.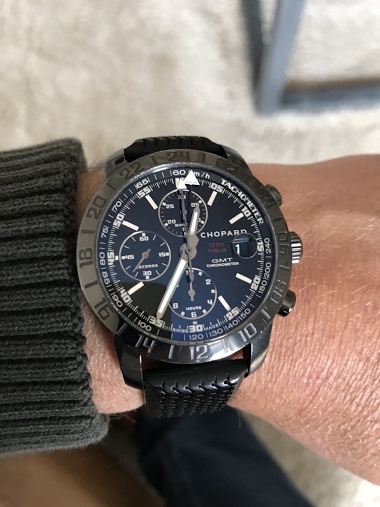 Been hot for a M.M. for years, and really like this version. Have a good weekend everyone.
3M
Gregers