My collections, #4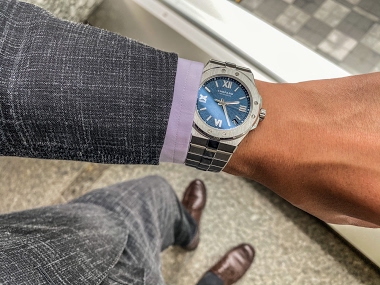 Chopard Alpine Eagle Large, 298600-3001 This shocking work was announced by Chopard on October 1, 2019. However, this is pre-sold in Japan and I got it on September 30th. Excellent stainless steel material, handcrafted bracelet and case that require high
13d
bleu.blau.blue
My collections, #6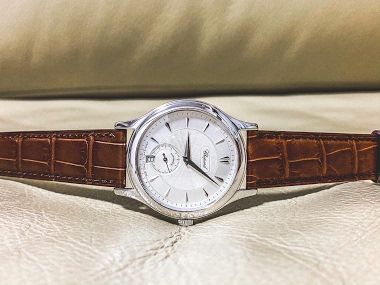 Chopard L.U.C 1860, 16/1860/2 The self-winding movement 1.96 with micro-rotor has a great design and finish. The 36mm diameter is also exquisite. I think this first L.U.C 1860 as a dress watch was a completed watch. However, Calatrava 3796 is also great..
11d
bleu.blau.blue
Positively surprised by the Alpine Eagle.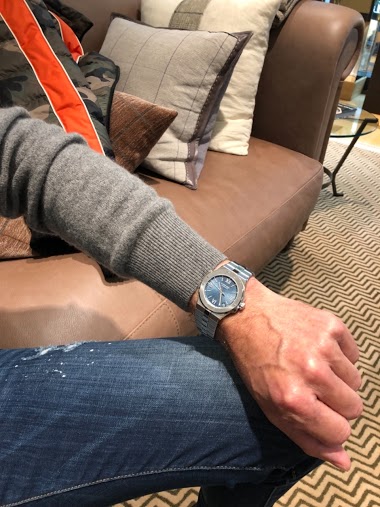 Case and bracelet are outstanding quality at this price level. The dial is absolutely stunning in real life. Without date, this would be a no-brainer for me. Also, I would have preferred a closed caseback, the movement is not really a looker. Best, V.
13d
VMM
I had been searching for a strap for a st moritz and ended up getting a custom made from singapore ..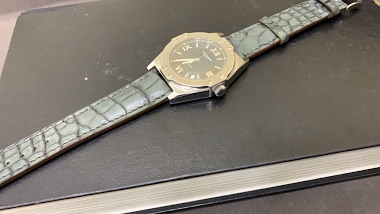 The watch is almost 25 years old and giving it to my daughter now ...
13d
Catulle
Chopard Alpine Eagle (VCO G1 (42042) photo as bonus)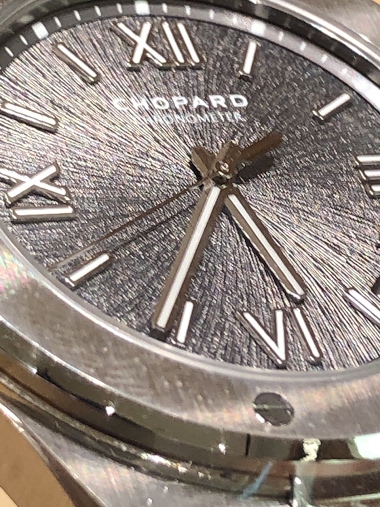 Visited a friendly Chopard AD today to try out their latest release of Alpine Eagle. Initially I was drawn to the blue dial but the grey dial 41mm case caught my attention. The greyish silver dial with the texture is an absolute feast for my eyes. The whi
13d
TomKxx
Fresh wristshots of the Chopard Alpine Eagle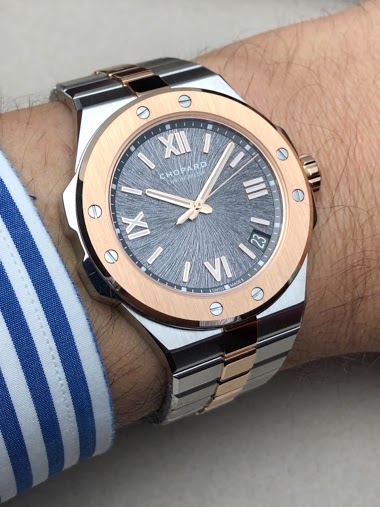 More to come next week. Fx
19d
singingbee
L.U.C. 1860/1+2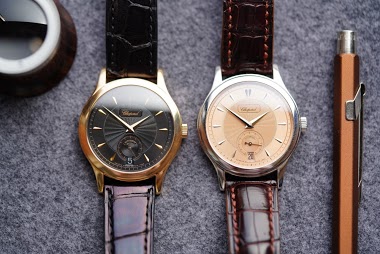 Hi, my friends. It's another duo that I like. Best, Penny.
3M
singingbee
Chopard Alpine Eagle – a reminiscence to the St. Moritz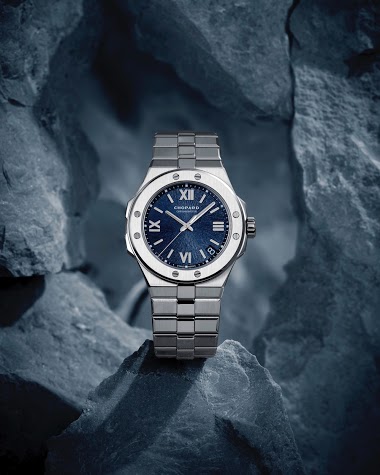 Chopard introduces their new sports watch collection which resembles the St. Moritz collection from the 80s. Case material: Lucent Steel A223 (recycled steel, hypoallergenic), 18K rose gold, two-tone Case diameter: 41 mm, 36 mm Dials: blue, grey, white Mo
20d
TomKxx
More shots of the Alpine Eagle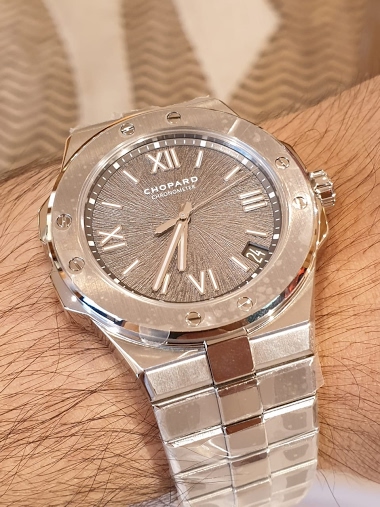 41mm caseback 36mm caseback 36mm caseback 41mm caseback
18d
Anshaya
Chopard Alpine Eagle...
Dear all I found 2 articles one on an international magazine the other on an Italian one about this "mistery" watch which doesn't seem to be present on the Chopard website Is anyone of you who can help me in better understanding why or when the watch will
29d
p.boxster