Alpine Eagle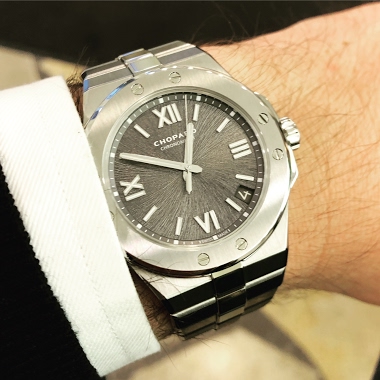 berninagrey!! Wears great!!
2M
patrick_y
A long love story, but still not mine: L.U.C Louis Ulysse The Tribute.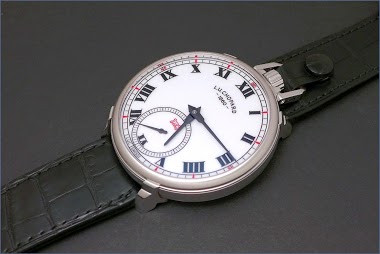 A tad big, but with these short lugs, you still can wear it on a 7''' wrist. A pocket watch.... And a wrist watch at the same time. Marvelous... Best, Nicolas
1M
amanico
Thoughts on Chopard non LUC
What are your thoughts on Chopard as a manufacturer? I have to be honest I have never handled one in person but some of the sporty super fasts look nice. I know LUC is their high end but what are your experiences with the brand?
1Y
Richie B
Happy Lunar New Year 🧧! Wearing the Chopard Jungle and having the pride male lion 🦁 to...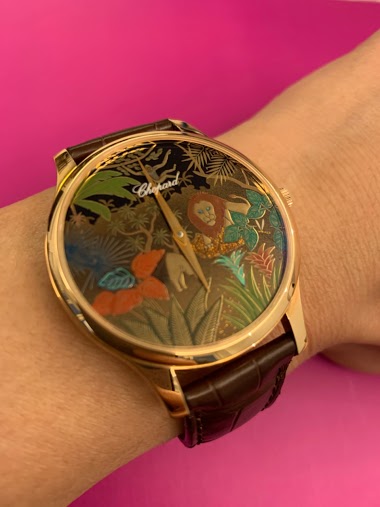 scare off the virus ! Hope he is strong 💪 enough for this important task. FYI, urushi (a Japanese ancestral lacquer technique) dials are made from tree resin that is harvested once a year in small quantities and treated for 3 to 5 years before being appli
2M
sham1
Two quick pictures of Chopard watches with blue dials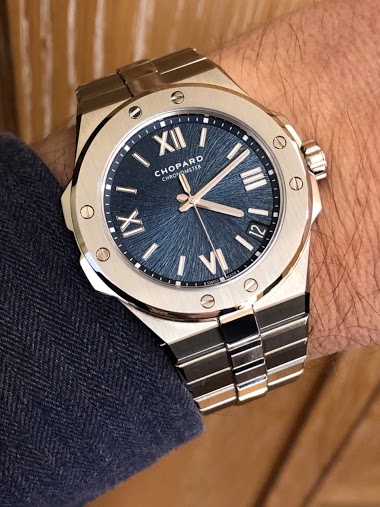 And they are so different including the types of blue which are used. Fx
2M
Esharp
L.U.C. - Louis-Ulysse Chopard from the 1940's in a Patek Philippe 565-style case.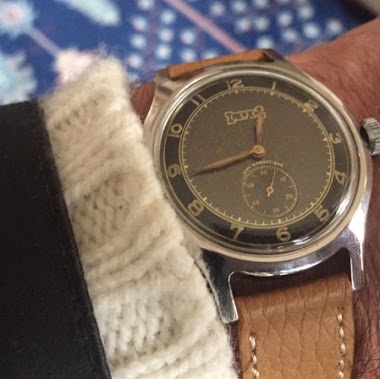 Large steel Patek Philippe 565-style cases from the 1940's are stunning. Even more so when produced by L.U.C. - Louis-Ulysse Chopard - with a black gilt dial and plump radium numbers. So far, the only one I've ever seen. In a 37mm Swedish steel case.
2M
amanico
Followup: thanks to everyone for replying to my previous post!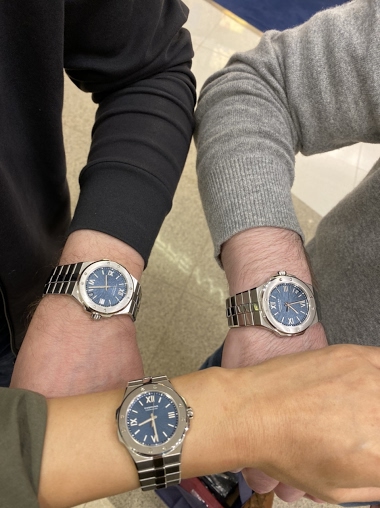 I don't know about the rest of you but I can go a long time just enjoying the little random assortment of watches I have collected over the years; then suddenly I'll get the bug and start looking around again. I'd seen the announcement of the Alpine Eagle
3M
Esharp
I must have been a good boy in 2019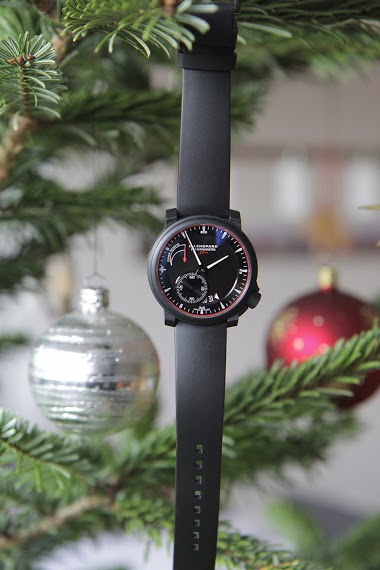 Why? Because on the morning of Christmas Eve Santa (in disguise of a DHL delivery guy) stopped by and left a very nice Christmas ornament for our tree. I had been eyeballing the L.U.C. 8HF CHronometer since I came across MichaelC's here on PuristS. Later
2M
stromer
Ok, someone want to talk me out of buying this?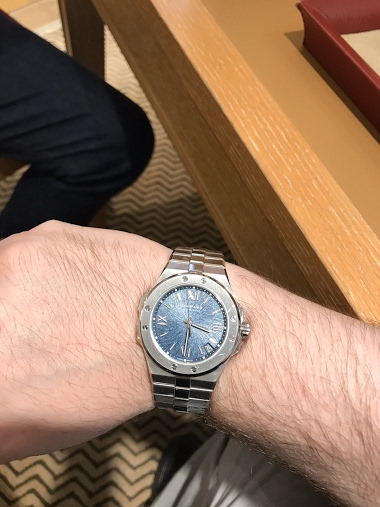 The new Chopard Alpine Eagle. Commentards on the web say it's a mishmash of design ideas, it's unoriginal, it's a poor man's Royal Oak / Nautilus... I was curious, went to the boutique and tried it on. So... first of all, it's actually available. Ok, not
3M
Garyhsmith
Finishing on Chopard 1.010?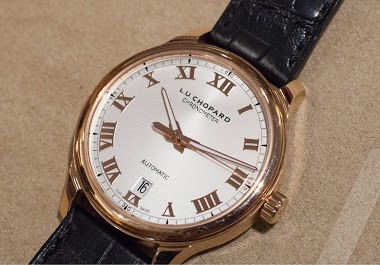 Hey guys, I am facing ta great opportunity of purchasing a pre-owned Chopard 1937 in Rose Gold for a great price, but unfortunately I don't have the opportunity to see the watch in person, as I live in Brazil, at a city that has nothing close to a Chopard
3M
Spencer_Karrington