United Colors of FP Journe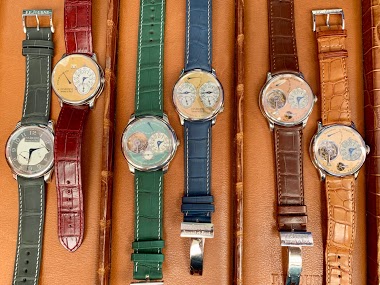 20h
donizetti
Luxury, not necessity, is the mother of invention. Every artifact is somewhat wanting in its function, and that is what drives its evolution. ..... Henry Petroski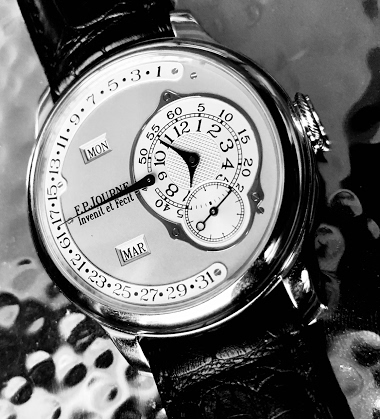 F.P. Journe Octa Calendrier Platinum
17h
ChristianDK
Happy St. Patrick's Day.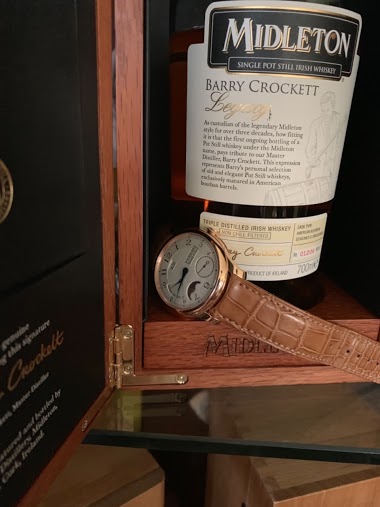 Not too early, aye?
3d
DruidPadj
Hello
This post has been moved to the relevant forum by ChristianDK on 2019-03-19 02:58:13 click here to read
1d
Coffee at Maison F.P. Journe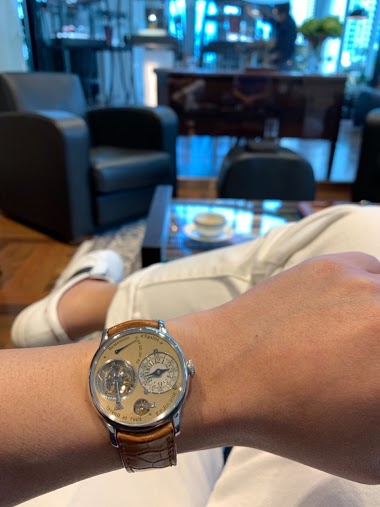 2d
Watchonthewrist
Details and texture on a dial from about 16 years ago.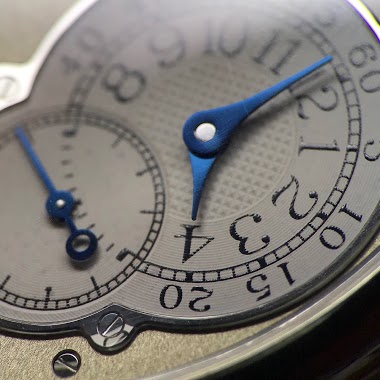 Captured with iPhone and Loupe, unfortunately the iPhone lens wasn't that clean, those are the marks you see more prominently on the blued hands. Nevertheless the focus was the hour and minute markers and track.
4d
ChristianDK
A few pictures taken during a FP. Journe party in Paris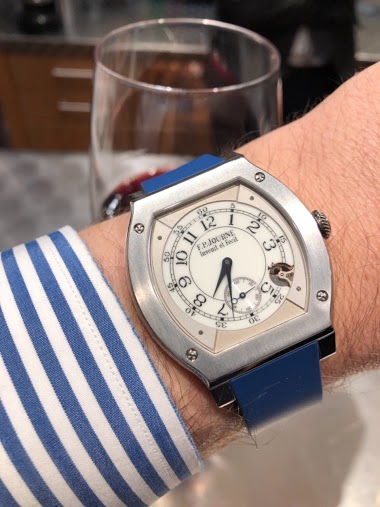 Actually the FP. Journe boutique team organized a party to (not exclusively) celebrate the 100K milestone of my Instagram account. It was a fun event with a lot of memories about past shootings! Here are a few pics I took during the party: The Chateau Seg
3d
CR
Resonance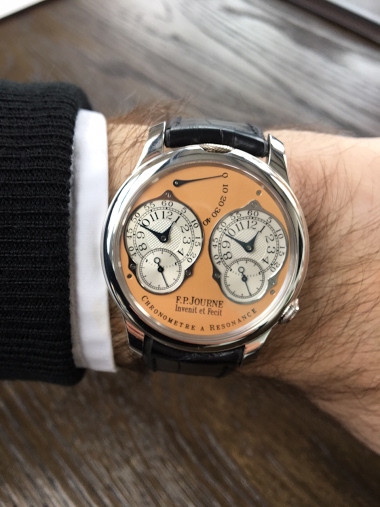 Thrilled with my new salmon dial Resonance!
4d
Gavin1
Cognac is the New Black for platinum FP Journe Chronomètre Souvrain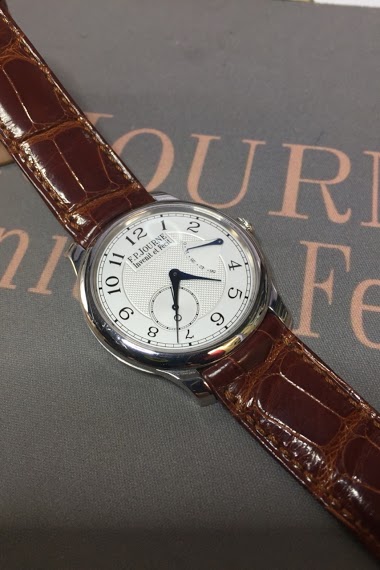 I saw a cognac band on a platinum FP Journe Chronomètre Souvrain, and I had been thinking dark navy blue and black ... but cognac works...even better. I'll drink to that! Cognac is the new black
27d
ChristianDK
Pre-gaming with F.P. in Miami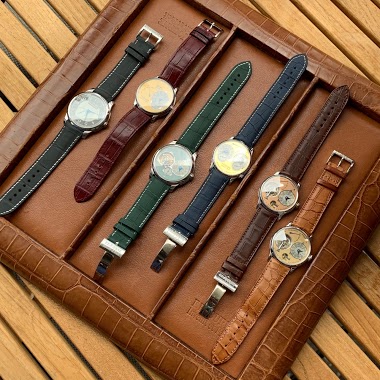 5d
maverickmahesh