I don't know what to make or say of this new RM25-01 for Sylvester Stallone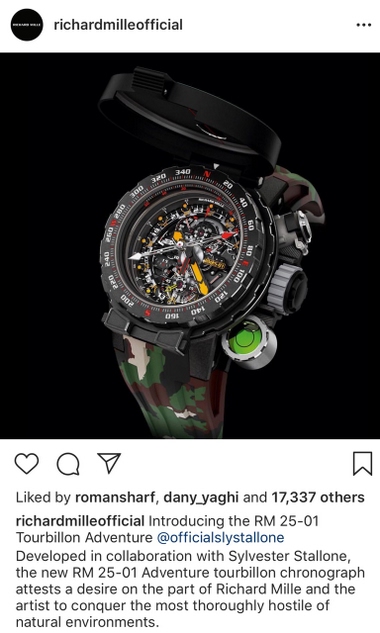 I don't get it I don't like it Definitely not RM but more of Concord or something
6d
Katzky1
How about this RM056 sapphire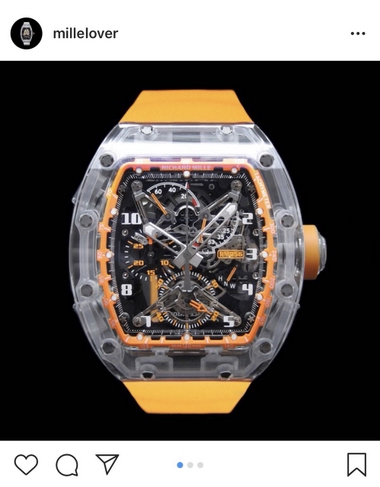 5d
doubleup
The RM55 ALL GREY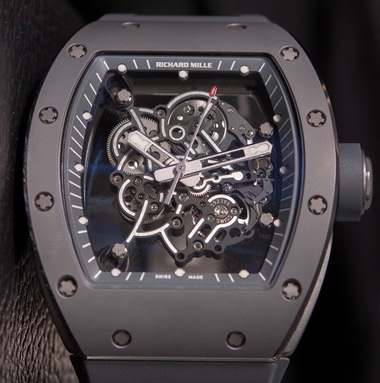 This is one of a few RMs that I love truly And would love to own one day Although I currently don't own an RM but if I would again this would be a high contender
6M
doubleup
Pardon the interruption...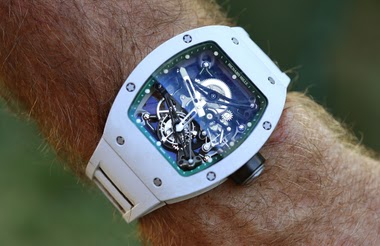 While I typically do not post in the RM forum, I thought last weekend's encounter would make a worthy addition. I was at a golf tournament on Sunday and ran into a personal favorite, Bubba Watson. I've met him several times before and he loves to share hi
1M
doubleup
New Access .-)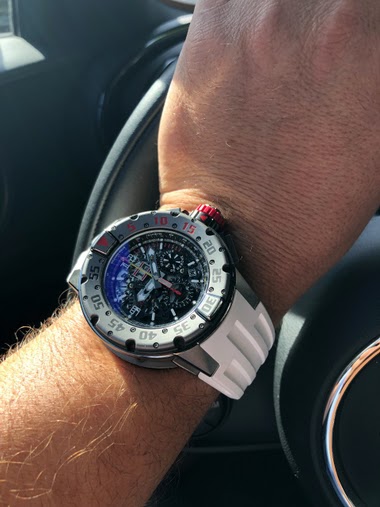 Hello, I am happy about my "summer access" the RM 032 - except me, I think, nobody likes this RM )) no matter I love this watch ! Best, Soomi RM 032 RM 032 RM 032
8d
Soomi
This one is very rare and probably only a handful know about the RM27-02 for Asia market 10pcs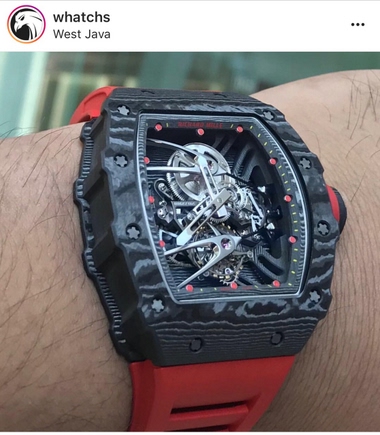 2M
KA
Why Does Richard Mille Bother Having Boutiques??
I do understand that Richard Mille is a tremendously successful brand and global demand for their timepieces purposely outstrips their production supply. So, it should come as no surprise that RM boutiques are hardly over-flowing with inventory. But at so
3M
patrick_y
Hands on review of the Richard Mille RM11-03 Le Mans Classic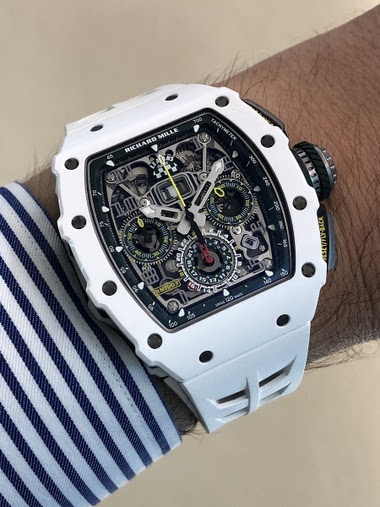 Le Mans Classic is an event of extreme importance for Richard Mille. At each edition, the watch brand unveils a commemorative piece, but its commitment goes far beyond the presentation of a novelty. First of all, Richard Mille is not a mere sponsor but th
21d
patrick_y
a fresh wristshot of the RM11-03 McLaren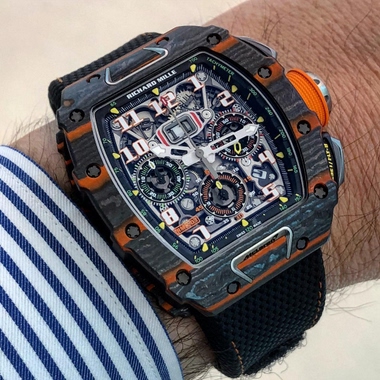 Not my fav RM11-03 but in the end, it manages to define an interesting atmosphere. Much better in the metal than on pics. Fx
23d
grahamhar
RM 35-02 vs 055 Legend: Fight!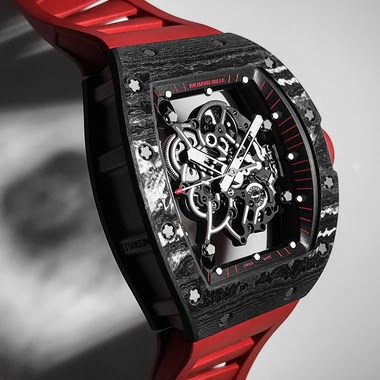 On the prowl for the next sports watch and have narrowed down to these three - RM 35-01 - RM 35-02 - RM 55 White / Dark Legend / Yas Marina Black carbon NTPT (durability is key) I would love help in summarizing thoughts on mechanical differences (auto vs
24d
edo.k