Two great actors. Alain wearing an Octo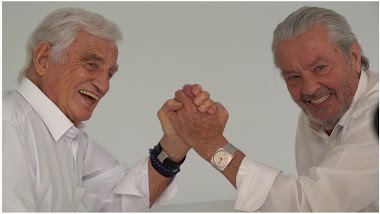 4d
amanico
Bulgari Octo Finissimo Chronograph GMT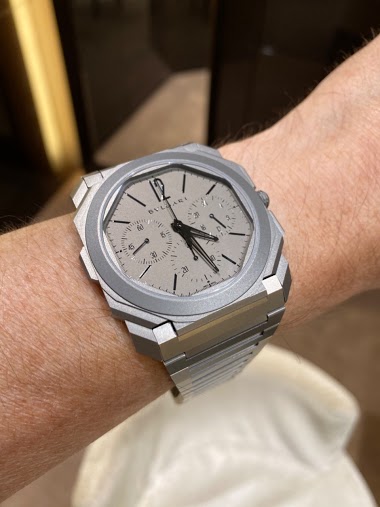 I finally had the great fortune to see this is the flesh during this week vacationing in Florida. It's quite a stunning piece: Wow! Quite impressive side profile:
9d
Weems@8
Chronograph GMT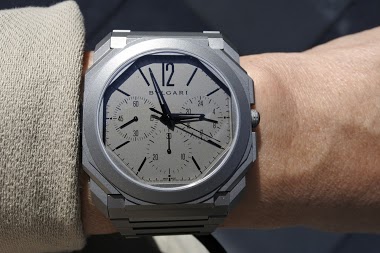 Text in the following post. Bottom line: I like it.
1M
jim vancouver
A wristshot of the Bulgari Octo Finissimo Tourbillon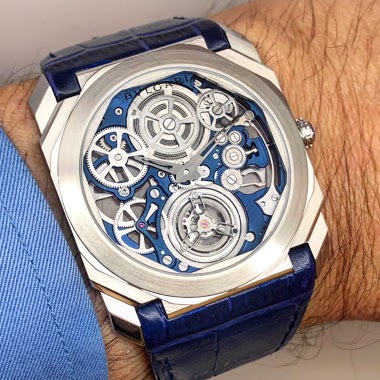 I like a lot this version with the touches of blue. The surprising point about this watch is that despite its ultra thin approach there are feelings of volume... Fx
10d
VMM
Very interested in your thoughts on this one. The Octo Finissimo ceramic automatic. Thank you!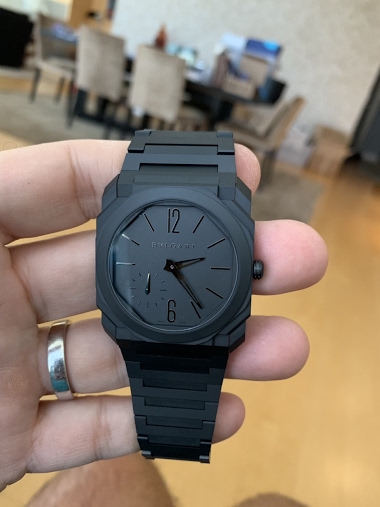 5M
stere
Bulgari Octo on bracelet - some quick pics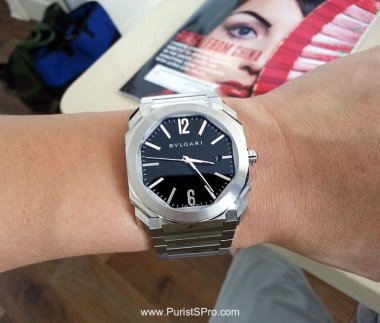 I just received a Bulgari Octo on steel bracelet for an on-the-wrist review, so I get to enjoy this beauty for the next month. It's a cross between a sports and dress watch with a hint of both conservative and "power watch" design. Weird description right
6Y
rkampschoer
BVL Octo Finissimo Chronogrph GMT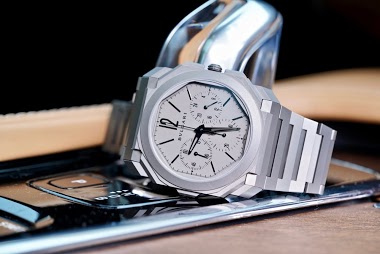 Hi, I have been lucky to experience many watches. Recently the BVL Octo Finissimo line is the most impressive to me. Frankly, I thought the Finissimo Automatic was their pinnacle. but I was wrong. They went a step further. The Octo Finissimo Chronogrph GM
3M
kjkt3
BVLGARI 2019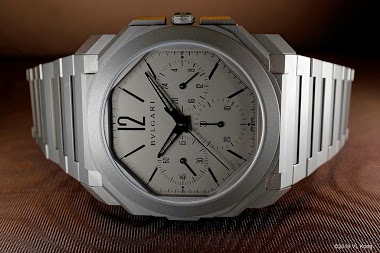 Another 2019 winner for their fifth iteration of the extra-thin automatic Octo Finissimo Collection with a Chronograph-GMT complication. Within the sand-blasted 42mm titanium case of 6.90mm thick is their Calibre BVL 318, exceptionally thinness of 3.30mm.
3M
Kong
Octo Finissimo Automatic.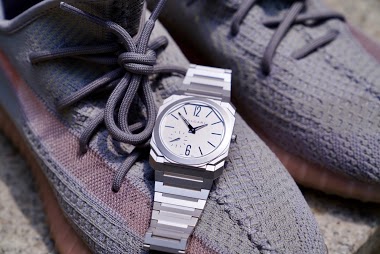 Hi, These days, I wear it often and I love it the most. It is really a cool watch Best, Penny.
4M
aperna
Tried this trio in today!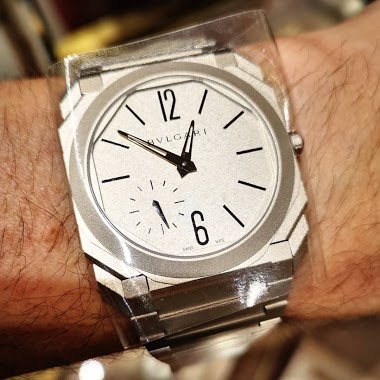 Personally, the titanium version does it for me. Really quite impressive to see in person. I did not care for the alligator strap on the steel version - just too thin for me. Too many competing wrist priorities right now
4M
notdnl