Okay, Octo Story, sorry to keep you all waiting!!!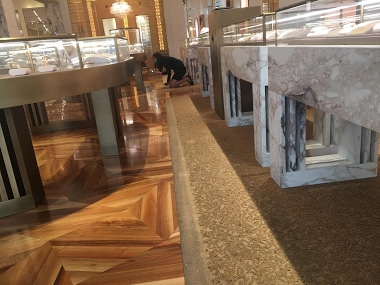 So anyways, I get to Bulgari to pick up my "fixed" Ceramic Octo Finissimo. Maybe it's been a while since I seen people, but man, these two lady SAs were mighty attractive. Maybe you can blame COVID for that. Trying to be handy, I brought my Bergeon 6767 S
21h
Ted-Lo
Octo coming back from Switzerland...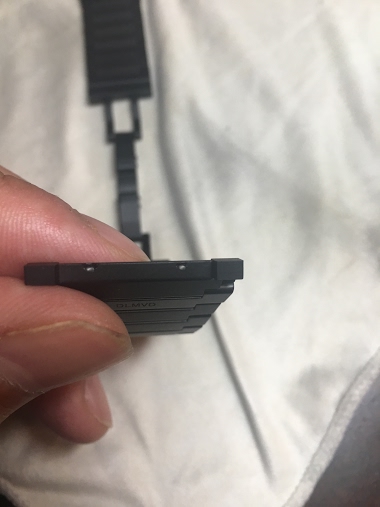 Hello My Dear Purists - just providing you all with an update on my Ceramic Octo saga. So it turns out the bracelet had to be fixed in Switzerland due to COVID, thanks again again again again COVID! Gone since February, damn time flies, like seriously. An
12d
Ted-Lo
Dear community: Hope you are all well and enjoying summer. I have this on approval and ask for your thoughts. It just came to my AD yesterday and they sent it to me to look at.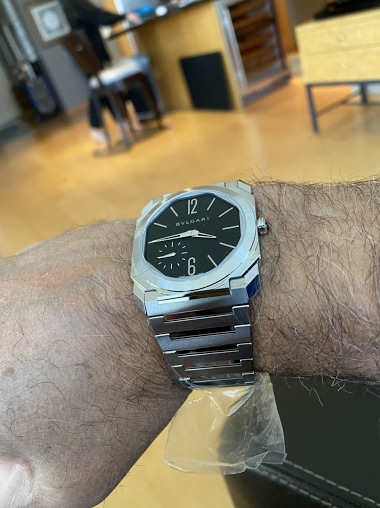 This watch seems to be getting a lot of attention. It's just slightly thicker than the original Finissimo as this is a screw down crown and not water resistant to 10 meters. So it actually fulfills the role of a stainless steel sports watch even more. I c
6d
myles721
Flirting with these two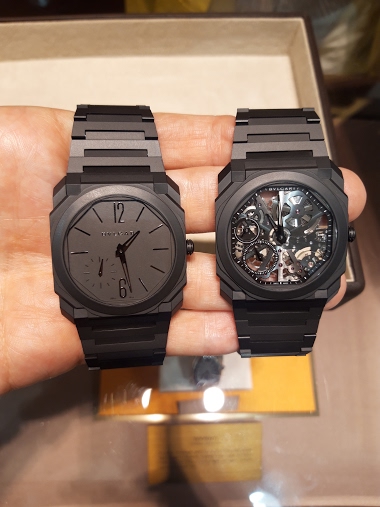 Which one is your favourite? HAGWE!
18d
1WatchMan
Just picked this one up today at Bulgari boutique on Michigan ave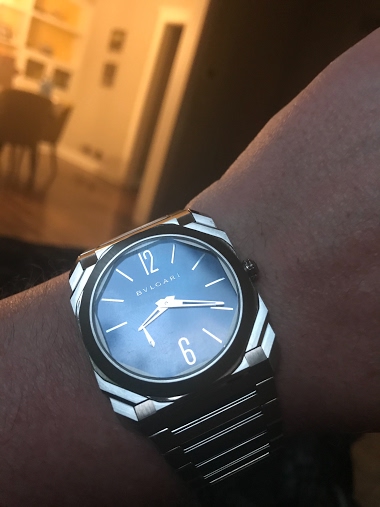 Bit of an impulse buy. Must admit very very nice!
11d
singingbee
A wristshot of my Gerald Genta Fantasy Donald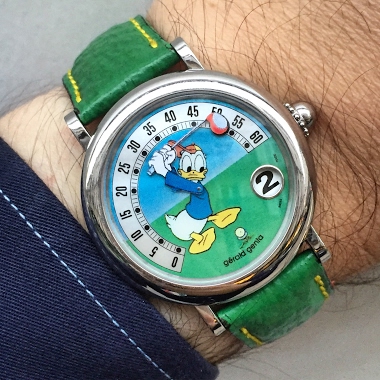 And this time with the original green strap Fx
18d
Watcholic_id
Which one is your favourite?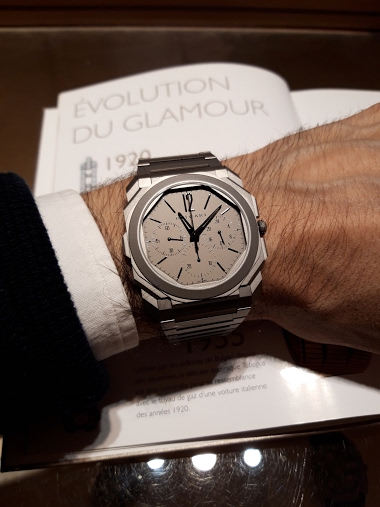 Today, I went out to do some shopping and couldn't resist to pay a quick visit to the Bulgari boutique. I had the opportunity to try on a few Octo Finissimo watches: Titanium GMT Chrono (42mm): Titanium Automatic (40mm): I also tried on the Steel (sandbla
2M
1WatchMan
Bulgari wasn't always known for thin watches :)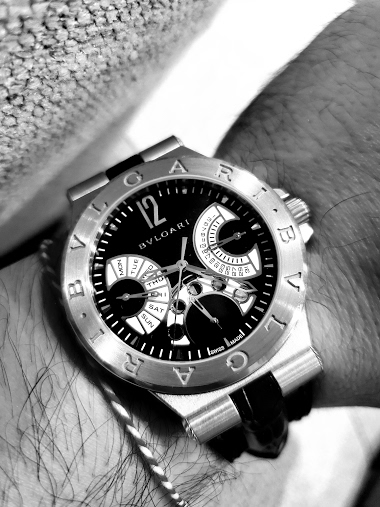 I love what they are doing right now, but there was some interesting horological content in the past as well, despite the enormous wrist presence.
2M
lien