Welcome welcome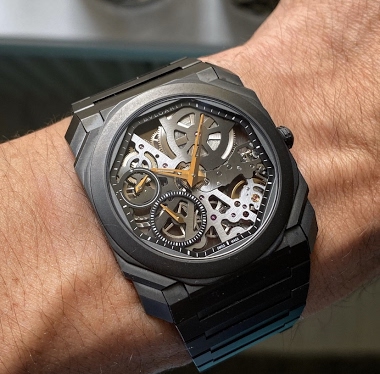 Latest addition... still in honeymoon period and completely enamored 🥰 What an amazing joy to wear. 5.37mm tall and 62g total weight. Execution of every detail is superb and it has everything... will let the dust settle and try to write something more obj
21d
keks
A fresh picture of the Bulgari Octo Finissimo in steel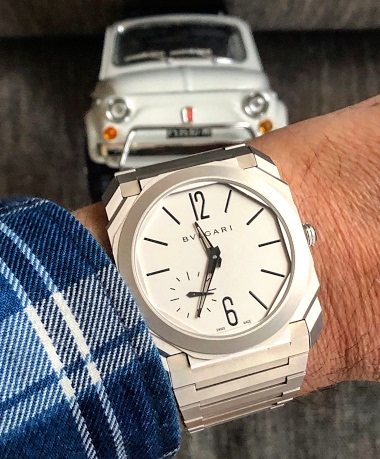 Can't wait to be back in Rome! Fx
2d
massimiliano
Be careful with the ceramic Finissimo!
My bracelet had some issues where part of it cracked under normal use. No biggie but just remember ceramic is brittle. It is in service now: this is Valentina from Bvlgari. As you may knew the ongoing situation with the COVID-19, I would like to let you k
15d
Ted-Lo
Thinking about my Italian friends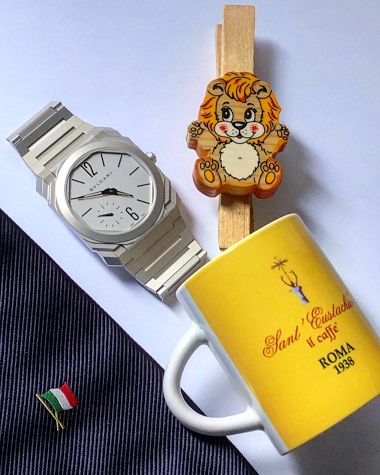 I can't go to Italy... so Italy is coming to me! My Italian essentials: The Bulgari Octo Finissimo in steel A clip from Bartolucci My cup from Sant Eustachio Caffe And my special tie from Talarico ! The Octo is my latest baby... I will introduce it in a p
15d
desertimer
Probably the best version right now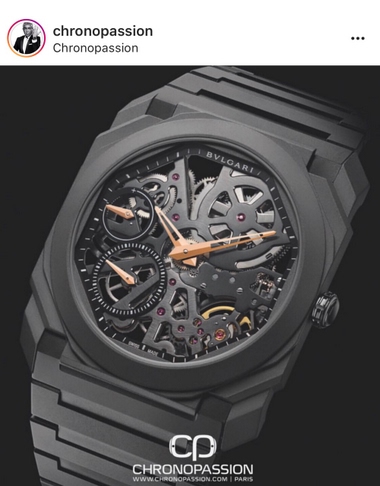 1Y
keks
Octo Finissimo - why I've chosen the black ceramic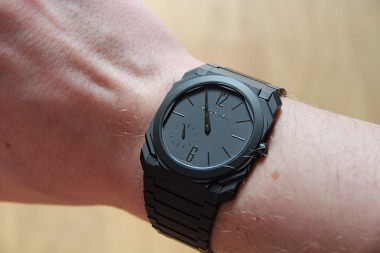 Hi, so my first addition for 2020 is the black ceramic Octo finissimo automatic. When it had been released, the octo finissimo line didn't really interest me. It looked chaotic, very "square" and I have to admit, that the name Bulgari made me categorize i
1M
Ted-Lo
Four weeks on the wrist; the'Bvlgari Octo Finissimo!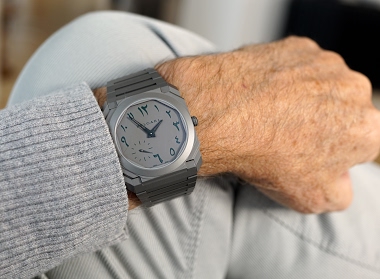 Sharing a few more pics of my ' Bvlgari Octo Finissimo' , especially because I always believed that the watch was too large for me. And in fact I now find it hard to take off; love the material, the manufacture caliber, the ultra thin case, the plain dial
1M
aperna
Very interested in your thoughts on this one. The Octo Finissimo ceramic automatic. Thank you!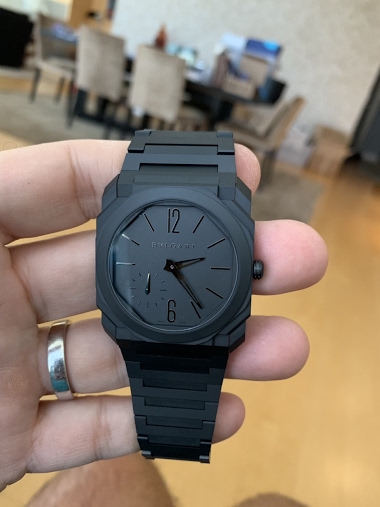 9M
nafetS
The "Serpenti" has an emotional meaning to us.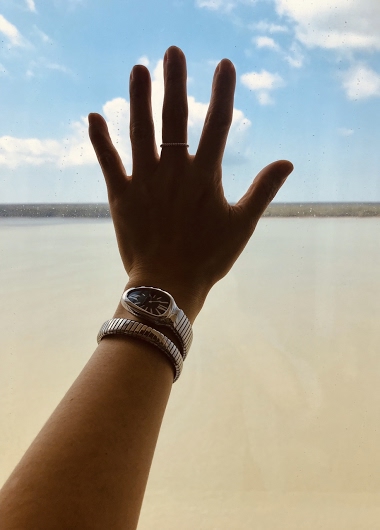 I cannot be more happy to get it for my wife's birthday.
1M
Phuongpham39