Bulgari Octo Finissimo Chronograph GMT Automatic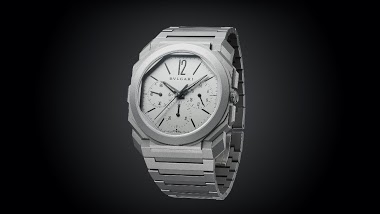 Wow! Double complication. World's thinnest chrono! Yessss... Borrowed from Hokindee
1M
jim vancouver
A few pics of the Bulgari Octo Finissimo Chronograph Automatic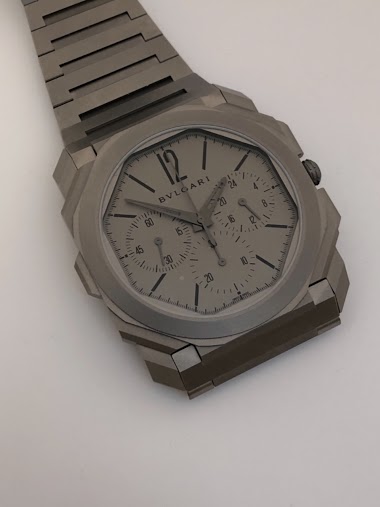 Another world record for Bulgari since its automatic chronograph movement has a height of 3,3mm. And I don't forget to mention that it features a gmt display too. Fx
30d
redcorals
A picture of the Bulgzri Octo Grande Sonnerie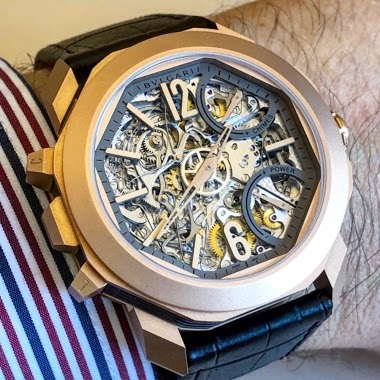 This watch reminds me a lot of good souvenirs when Gerald Genta released the first wristwatch with a 4 note Grande Sonnerie Fx
1M
Love the ultra jet black dial of my Bvlgari...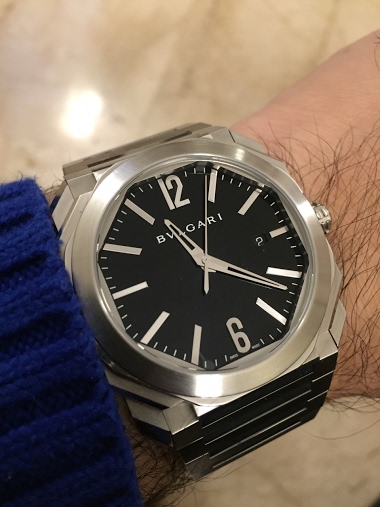 2M
Choupette - Amber
The Octo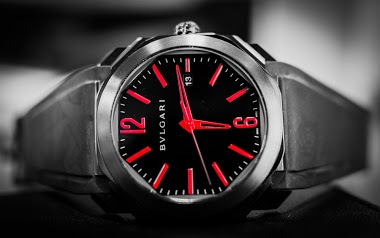 All Black with RED indices a good combo.
2M
horology8
Geneva days 2019: the Bulgari wristshots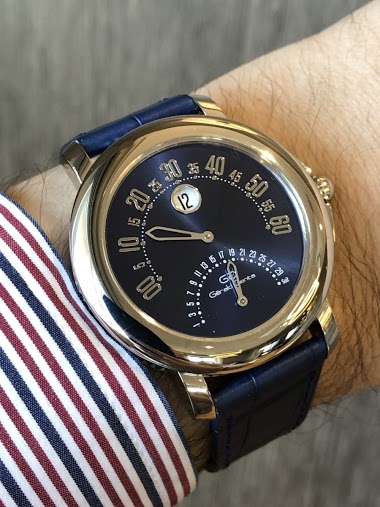 And with a surprise, a Gerald Genta piece (actually an Arena Bi-Retro in platinum with blue dial): The Finissimo Tourbillon: And the Grande Sonnerie. Again, this watch reminds me the Genta days... Fx
3M
M4
Octo Finissimo.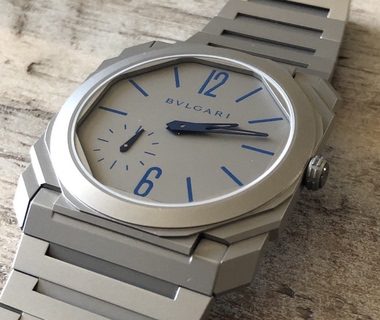 Bulgari did a great job with this watch. It is 40mm in size and only 5.1mm thick. Most thin watches with larger diameters have a awkward fit on the wrist, but the flowing bracelet design somehow makes this sit well. I like the fact that this watch invites
4M
Geo
A battle of skeletons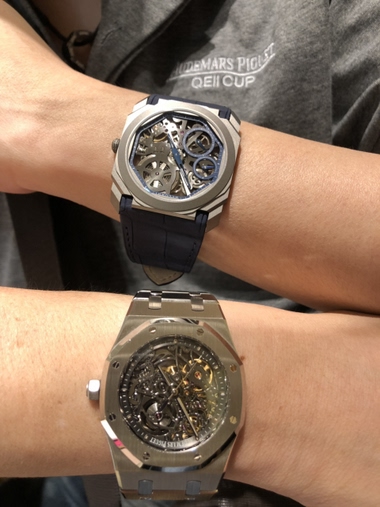 Tried out the Bvlgari Octo Finissimo Skeleton (limited 200). Had on my own AP 15305 skeleton at the time so I could do a visual comparison. Previously, I tried on E Sharp's Octo and while flat, I found the watch taking up a lot of real estate on my wrist.
6M
benlee338
Here we are... eagle has landed...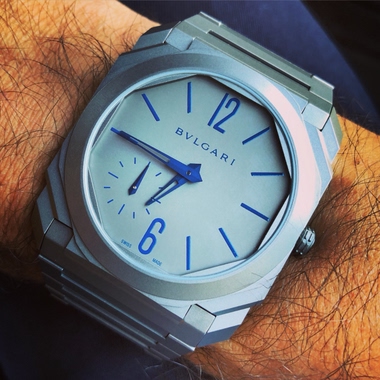 My new Octo Finissimo arrived in time for my birthday due in 2 days, it's a limited edition of 200 pieces with blue hands and indexes, which at least in my taste fit better, much better, to be honest than the original black It fits my wrist like a glove,
7M
luca.rev
Three weeks in Rome with the Bulgari Octo Finissimo Skeleton Titanium Blue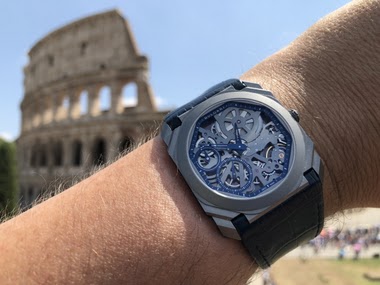 The Octo Finissimo collection symbolizes Bulgari's watchmaking ambition. It offers not only a distinctive and recognizable aesthetic but also a solid and innovative watchmaking content rewarded by several fineness records. Bulgari has thus become a credib
8M
foversta