An old picture of my ex Ulysse Nardin Perpetual Calendar GMT.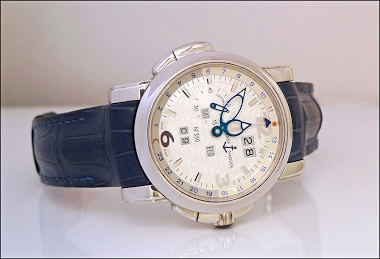 With its platinum case, it was quite heavy, but it didn't lack charm. Legible, friendly, original with the possibility to set the perpetual calendar forward AND backward. And with an unmistakable design! Best, Nicolas
19h
amanico
I wish you all a wonderful Saturday night. I'm hoping for one myself:) Wish me luck!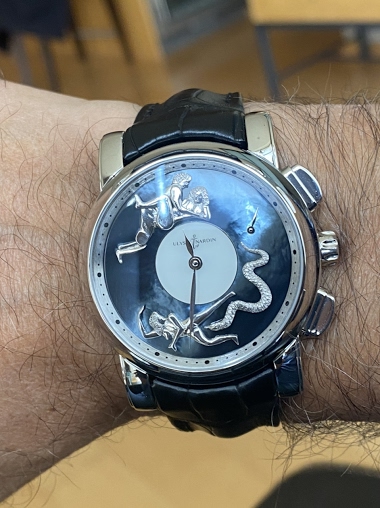 4d
edtonkin
A few new phone photos of The Freak Black Out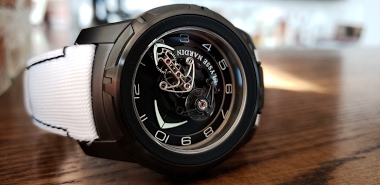 God knows I love this watch. You guys probably do, too ;-)
10d
MichaelC
Which will you choose?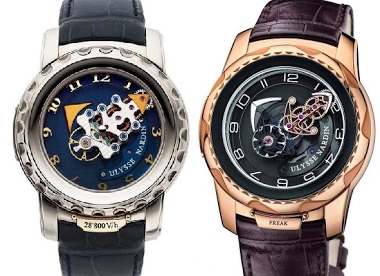 Freak or Freak Cruiser ?
10d
Ronald Held
Sunshine in the U.S. heartland has me thinking about summer (and summer watches).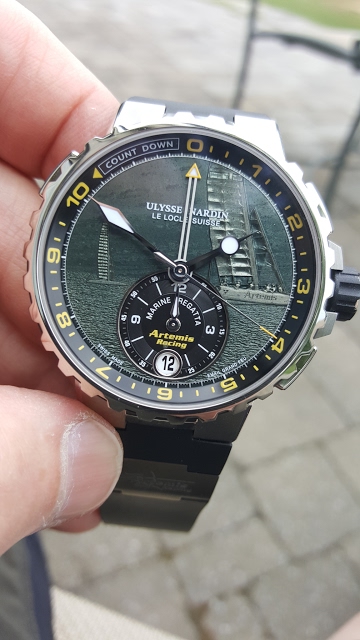 Have a nice weekend. M4
11d
M4
This or that
This or that. A Hublot bat bang black or a Nardin freak out? I am having trouble uploading the pics. Both would cost me about the same. Your choice and why?
16d
MichaelC
Ulysse Nardin Marine Tourbillon grand feu enamel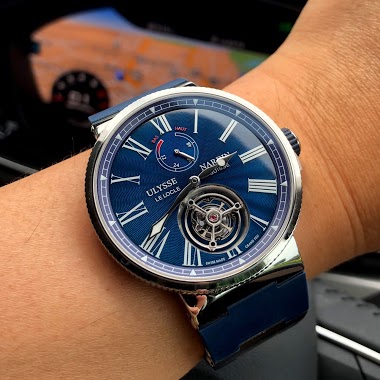 UN is a very under appreciated brand in Singapore. But I really like the brand for being different , good quality , innovative and also good value. Can't always go for Rolex and PP and AP right ? This is a flying tourbillon with a blue grand feu enamel gu
19d
amanico
Ulysse Nardin Marine Chronomètre - an oldie but a goodie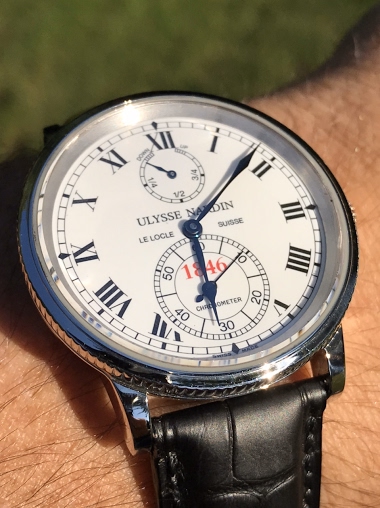 Grand feu dial, PT piece dating back to 1996 and one of my favourites bar none!
18d
Ronald Held