Hi All, my PuristS friend allowed me to put his Tellurium on my wrist ! I felt so honored to have worn it, especially given that it is a complicated...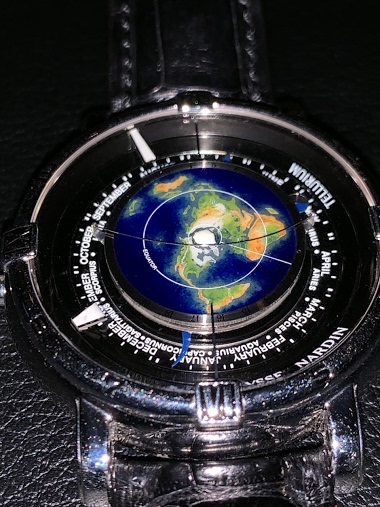 GRAIL !!! Enamel world dial, with so many romantic complications, is simply so lovely ! What do you think 🤔 of this watch ?
13d
GLau
Ulysse Nardin Sonata 15th Birthday.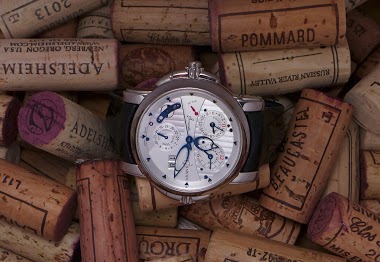 Now, that is an Anniversary which counts as much as it surprises me to see how well this watch ages, all along or despite all these years. Well, the only thing which shows its age is the case, in my opinion, but for the rest, it is a kind of horological D
8d
Ronald Held
Jammin' with Nardin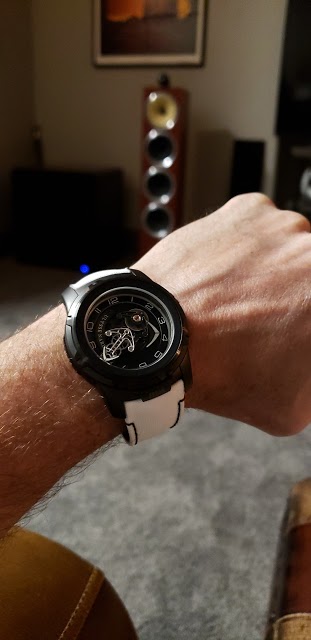 Stealing a few moments for myself this afternoon.
7d
amanico
Lake Living 2019 is winding down, but . . .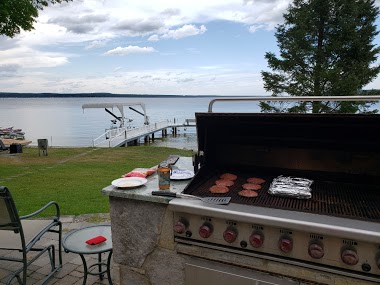 . . . tonight we're graced with a slice of heaven. Absolutely perfect, right down to the timepiece. Have a wonderful weekend fellow Purists. M4
7d
Cpt Scarlet
Good Times, Vegas, and everything MichaelC said was correct (in case anyone was wondering)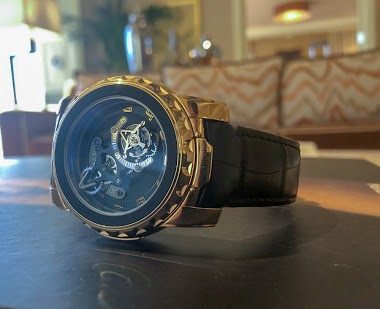 Mrs. NickO and I just completed a wonderful little vacation - a couple days in the Santa Monica / Beverly Hills area, and a couple days in Las Vegas, with a travel day to-and-from the East coast on either side. I'm excited to share the highlights of our t
9d
NickO
Rolf W Schnyder
Today 31 July. In 1935 a man was born on this date. Rolf W Schnyder. He bought Ulysse Nardin in 1983, and saved the brand. Today Ulysse Nardin carry his soul further. I have no Ulysse Nardin watch, but that is just a matter of time when i put on my first
23d
Ronald Held
Vintage Ulysse Nardin Chronograph delight: Ref 7536-1.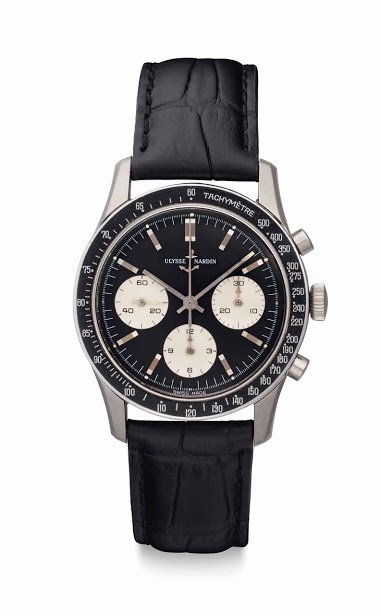 From 1969. Timeless, this 38 mm chronograph. Credit picture: Christies. With an air de famille from the Speedmaster or the Daytona, don't you think? Best. Nicolas
17d
amanico
My UN says Hello from Guangzhou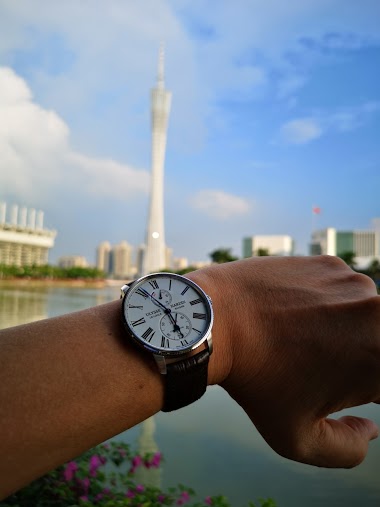 Nice cold beer and boiled goat meat after a long day. Roast goat. Delicious. Goes really well with the beer.
1M
Ronald Held
Ulysse Nardin Enamel Series: The Shtandart.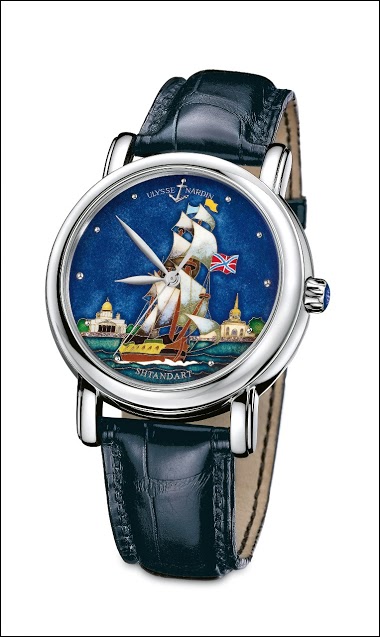 If there is an enamel watch which is totally justified, this certainly is the Vessels series. The Santa Maria, the San Marco and the Shtandart are a pleasure for the eyes. Here is the Shtandart: Why did I write " justified "? Simply because the link betwe
1M
amanico
Ulysse Nardin Royal Blue Tourbillon. Another dream piece.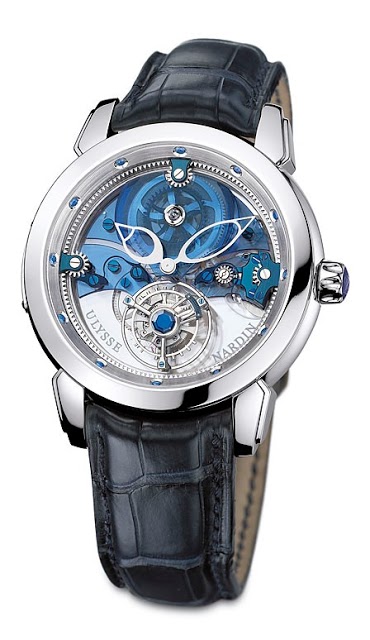 41 mm platinum case. Christophe Claret was involved in the creation of the movement. And a superb creation playing with transparency, light, colors. Not a fan of Tourbillons, but here, this is a very notable exception. A dream watch, for me. Best, Nicolas
2M
amanico