Ulysse Nardin 175th Anniversary Mono Pusher Chronograph.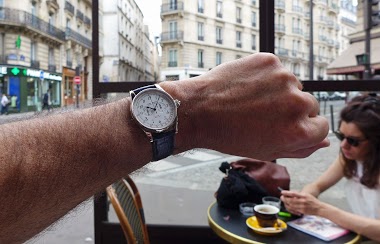 Among the watches I don't have anymore, the Ulysse Nardin 175th Anniversary mono pusher chronograph is one of those I miss the most. Class, distinction, charm, and a special manual movement chronograph developed by THA and François Paul Journe, if my memo
1d
amanico
Spotted on a gentleman's wrist...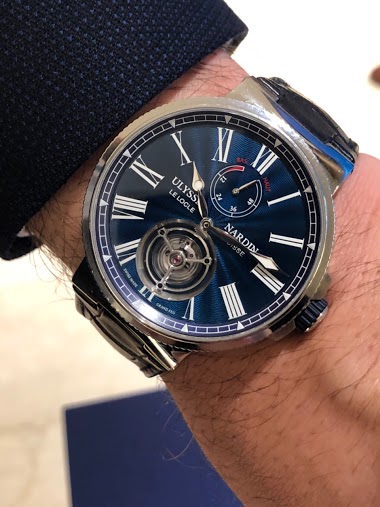 A cool Ulysse Nardin Marine Tourbillon A great watch offered at a fair price Fx
6d
shafran
I am interested in this UN Diver Le Locle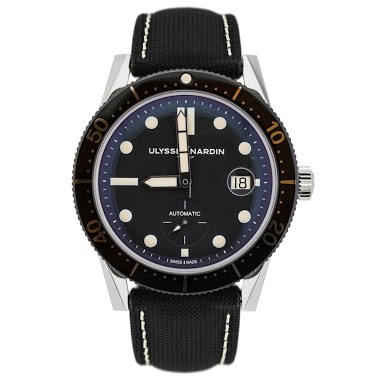 What is your opinion about this watch?
6d
Cpt Scarlet
A picture of another superb vintage Ulysse Nardin Chronograph.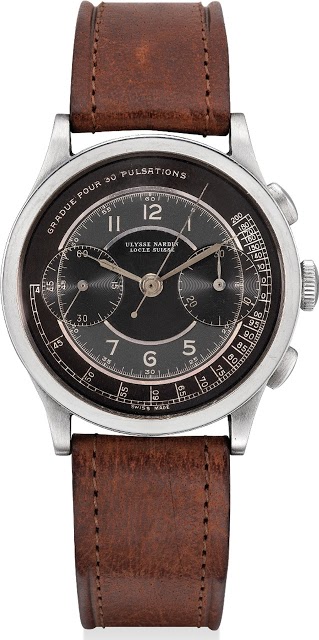 Credit picture: Phillips. As usual, IF everything is correct, it is just sublime 37 mm case circa 1940's. Best, Nicolas
6d
amanico
A little sunshine to brighten up the day.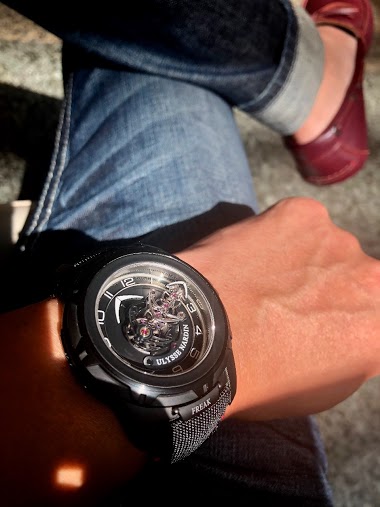 Have an enjoyable Sunday 😊
7d
Ronald Held
Ulysse Nardin Deep Diver " One More Wave ".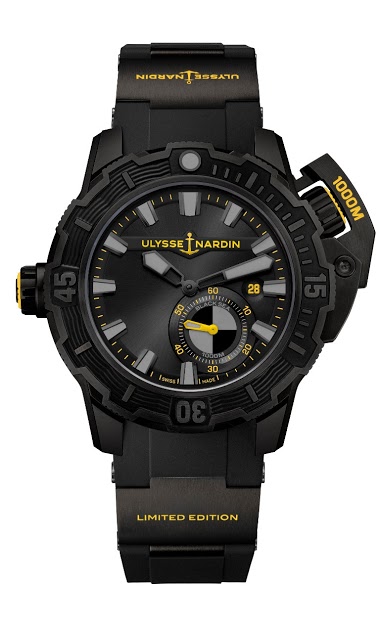 A new limited edition of 500 pieces. 46 mm Titanium DLC case. In house cal UN 320. Black Rubber strap. " One More Wave " is an organisation founded by the Navy SEALs, to help their wounded or disabled members. What do you think of this one? Best, Nicolas
1M
amanico
Old Yeller.....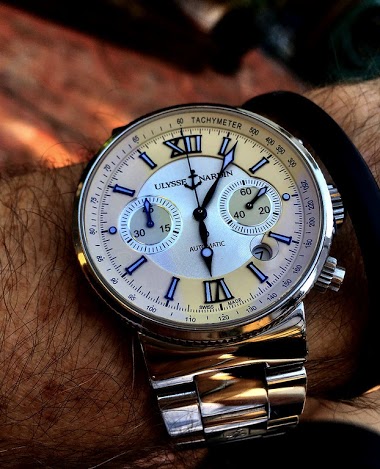 A great watch that you seldom see.....
15d
InDebtButOnTime
Ulysse Nardin Vintage Medical Chronograph.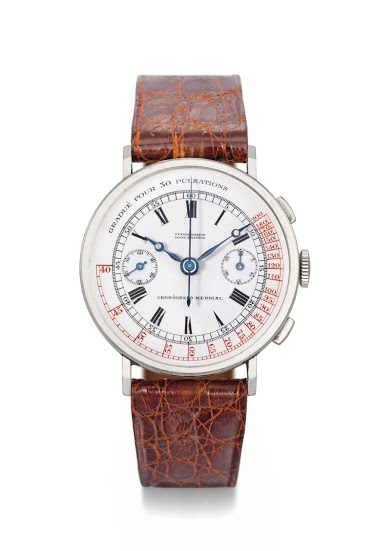 My kind of stuff. Something I am desperately hunting for years, in vain, for the moment. Here we have a 37 mm steel case, an enamel dial with cherry on the cake, a spanish wording, and a cal Valjoux 22 inside. Not sure about the hands, though, but it is h
20d
amanico
Not a Freak to Some....Freak'in Awsome to Me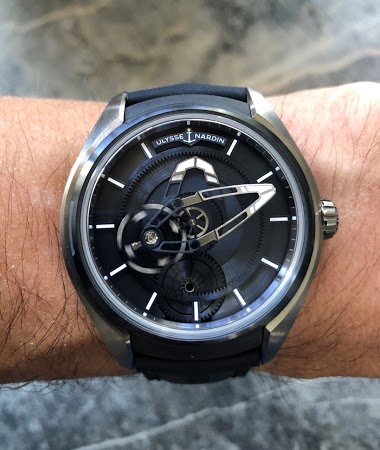 New Freak X in Titanium. More delicacy and finesse than photos can show. Apparently a 43mm dia. case but wears slightly smaller than a 40mm Sub
20d
Ronald Held
Saturday outing with a favourite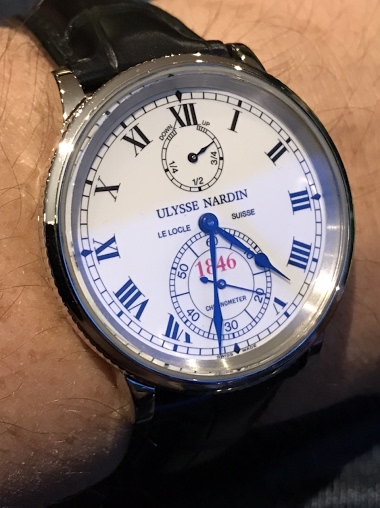 22d
redcorals