Ulysse Nardin Vintage Complete Calendar Chronograph.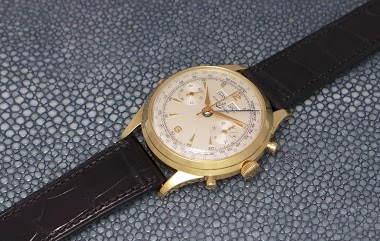 Better than that, a Chronograph with a complete or perpetual calendar AND a moon phase, but we cannot deny that this watch oozes class. Even better, yellow gold adds class and elegance. The lugs are very nice, too. The case is 37 / 38 mm, which is a perfe
5d
amanico
Full moon tonight but no lunar eclipse.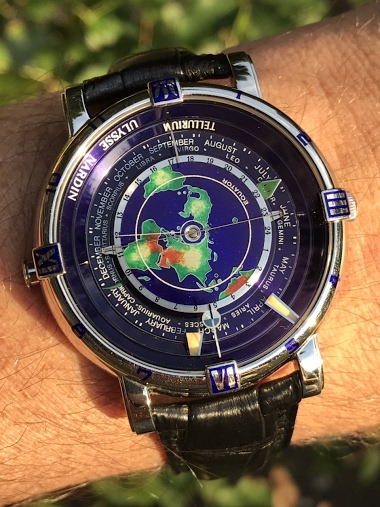 But as you can see the equinox is fast approaching.
6d
InDebtButOnTime
Marine Chronometer - cheers!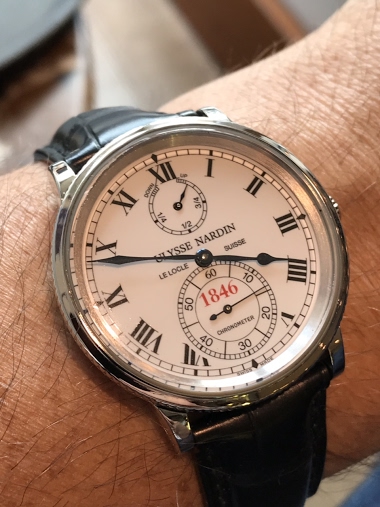 13d
russell996
Another beautiful vintage Ulysse Nardin Doctor's Chronograph.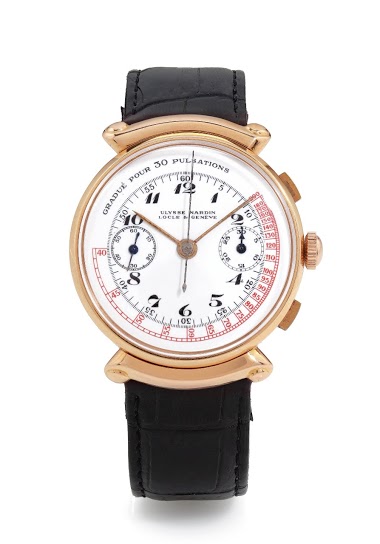 Rose Gold, 37 mm, from the 40's. Credit picture: Christies, if my memory serves me well. Now we clearly see where they found the dial for the Mono-pusher from the late 90's.... Best, Nicolas
11d
Ronald Held
Ulysse Nardin Sonata 15th Birthday.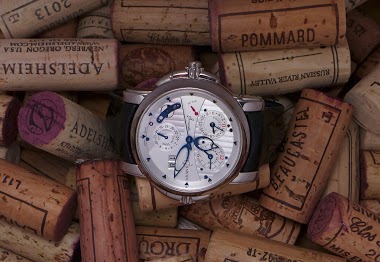 Now, that is an Anniversary which counts as much as it surprises me to see how well this watch ages, all along or despite all these years. Well, the only thing which shows its age is the case, in my opinion, but for the rest, it is a kind of horological D
1M
amanico
Saw this on Instagram: Boutique-only Sonata.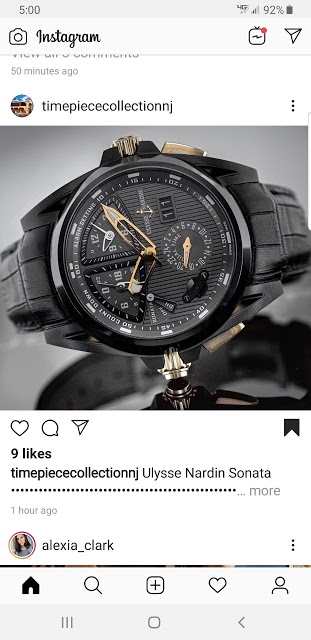 Maybe I'm behind the times, but this one is new to me. Black titanium. Thank goodness for the gold accents or I'd be sorely tempted. M4
3M
EWY
Desert Diver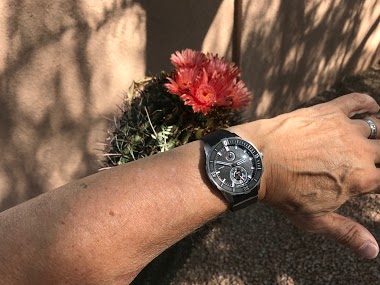 I was pleased to get to try on several Ulysse Nardins at my local AD today, from Freaks to Skeleton X's, tourbillons to Divers. A great time but I didn't escape unscathed! The Diver Chronometer was available in both blue and black versions and I chose the
14d
Ronald Held
Ulysse Nardin Perpetual Manufacture Platinum, 2014 Edition.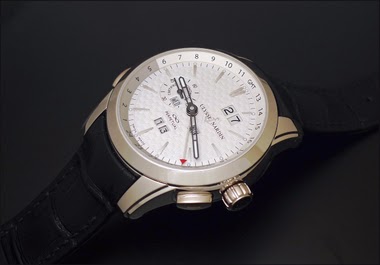 It has been a long time we didn't see this watch, unveiled in 2014, much wiser than the former ones, the El Toro, and even before the Perpetual GMT. Cleaner case and dial, less original hands. But always the same friendly movement which allows you to set
10M
Eddie1
News: Ulysse Nardin Executive Tourbillon Free Wheel Osmium, Aventurine, Straw and Carbonium Dials, 2019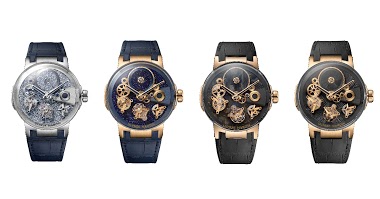 Here are the three Executive Tourbillon Free Wheel Limited to 18 pieces each: From left to right: Osmium in white gold, Aventurine, Carbonium and Straw in rose gold. Osmium: Which is my favorite. The Aventurine, now: The Carbonium: And the Straw: 44 mm ca
16d
amanico
I will be happy to close 2019 now....:)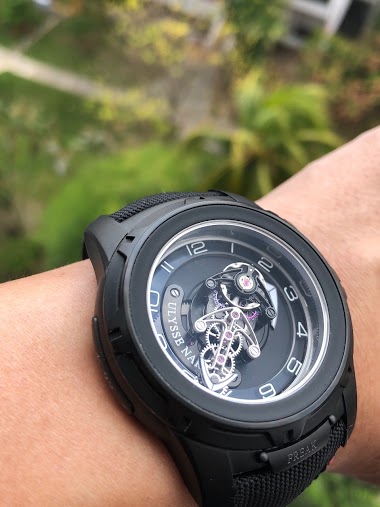 Went to the shop wanting to check out the Freak X but went home with this 👇🏻 instead..... I was ready to add the X to my collection but the decision process was incomplete without a full due diligence. So here comes the Freak Out...putting the 2 side by s
19d
Ronald Held