Ulysse Nardin 160. A fresh shot.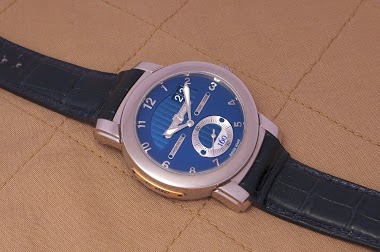 Atypic, original, mad, slightly funky. A true Ulysse Nardin, as we like them! Best, Nicolas
4d
amanico
Ulysse Nardin Marine Torpilleur Military " Semper Fortis " Steel Case, 2019.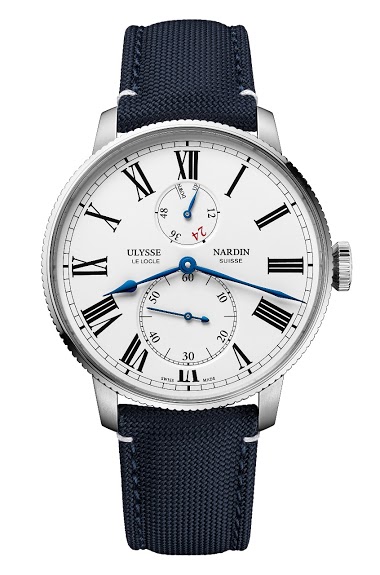 While we are discovering the 2019 editions of the Marine Torpilleur, I have to say that, to date, my favorite remains the one unveiled last year, the " Semper Fortis ". For me, it is THE one which represents the Ulysse Nardin Universe better. All the code
13d
amanico
For the pleasure of the eyes: Ulysse Nardin Marine Tourbillon Close up.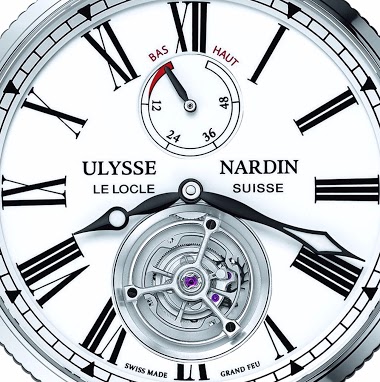 I worked form an official picture, and focused on the enamel grand feu dial. Even if I am not fan of tourbillons in a plain dial, I must say that I would happily make an exception for this one. M4... You are a lucky guy to own such a marvel. Best, Nicolas
17d
amanico
Ulysse Nardin Marine Torpilleur Bronze Steel Case, 2019.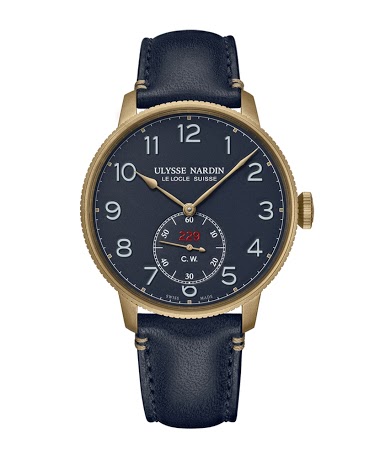 A watch I have to discover in the reality, but for the moment, here are two official pictures with some datas: It is a 44 mm steel bronze case, as you can see above, with a navy blue dial, housing the in house Cal 118, automatic. Screw in crown, but I wou
18d
Ronald Held
Marine Chronometer out for the day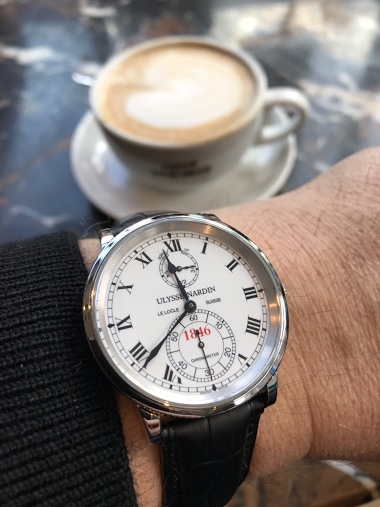 Now on Matt black strap and tang buckle
17d
emcquillan
Ulysse Nardin Perpetual GMT Platinum. An old picture of an old love.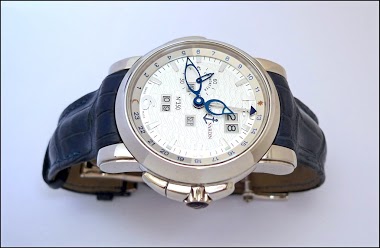 A heavy beast, with its big platinum case, but I liked it a lot. The coexistence with the Sonata was fatal to it. A bit too close in the design. A good watch. Best, Nicolas
19d
Ronald Held
I think this is a ulysse nardin retailed by turler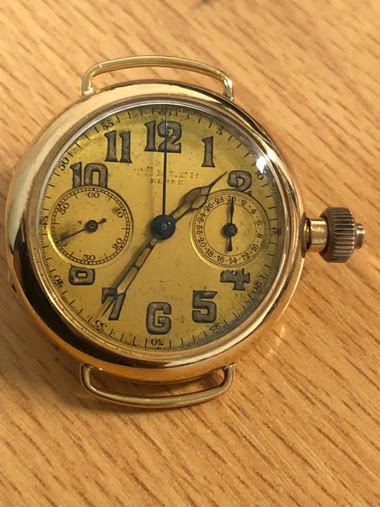 6M
Marcus Hanke
A family shot - and the story behind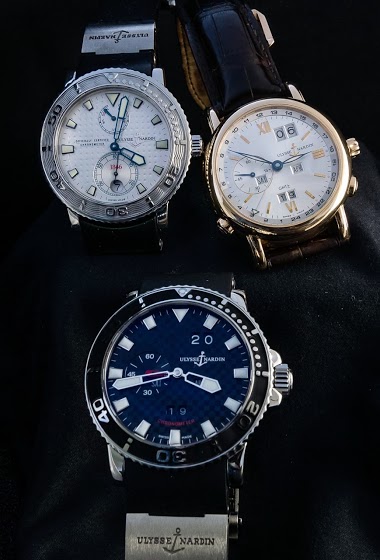 What we see here is a proud family of the House of Ulysse Nardin. Dad, Mom, and the young heir and successor to the throne. As is so often the case, the youngster has outgrown both his parents. However, before this happy end was possible, some obstacles w
1M
Marcus Hanke