Saturday outing with a favourite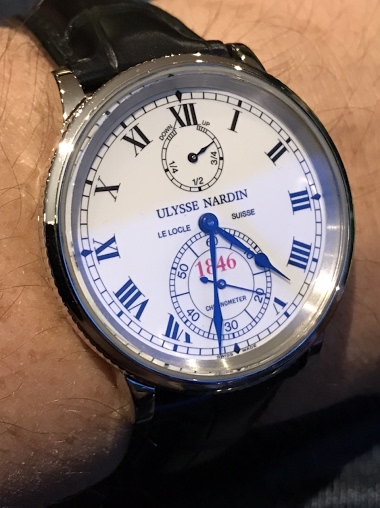 1d
Mostel
Ulysse Nardin Hour Striker Phantom Devialet Limited Edition. First official pictures.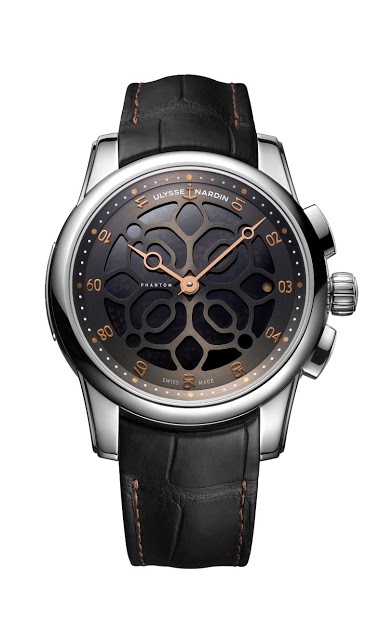 Here is the new Ulysse Nardin Hour Striker " Phantom " Devialet Limited Edition. Devialet is a french company which makes loudspeakers. You will understand the link between such a company and the Hour Striker quite easily. The main problem of a striking w
1M
amanico
Wrist Whale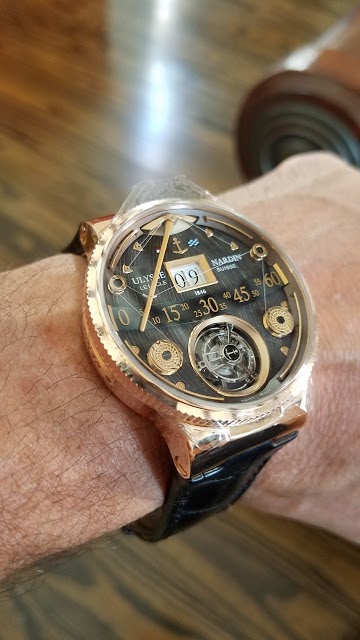 Tried on a few years back. The kind of timepiece I would splurge for if I had the means. Pure Ulysse Nardin!
7d
Ronald Held
A not often seen Ulysse Nardin Freak... In Yellow Gold?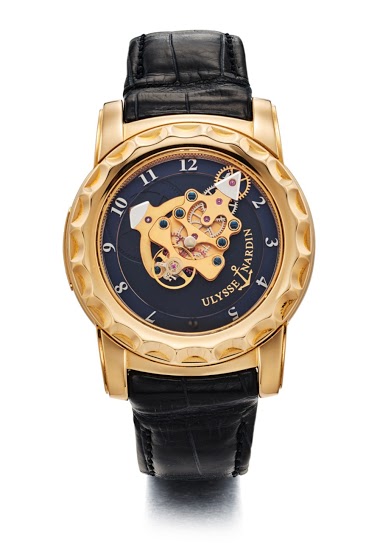 Ok, my favorite remains the white gold version, but the yellow gold version doesn't lack charm. Less modern than the white gold, maybe, but still an original watch, an UFO. Credit pictures: Antiquorum. Best, Nicolas
13d
amanico
Ulysse Nardin vintage Chronograph, Sector Dial.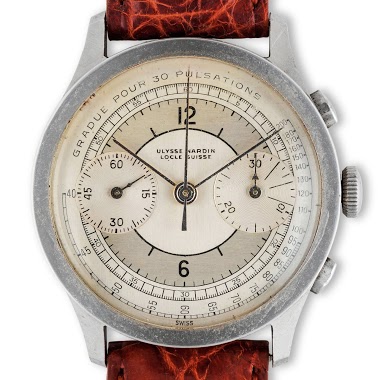 Another nice vintage Chronograph, from Ulysse Nardin, auctioned some time ago by Monaco Legend Auctions. Most probably from the 40's. The case seems to be very close to mine, with its generous diameter ( 38 mm ) and its large flat bezel. Very much my cup
28d
itt
My first UN ! Dual Time Classic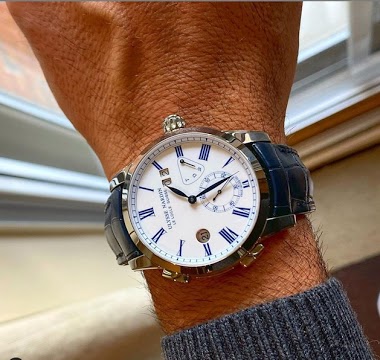 Amazing enamel dial with blue accents, one of the most most complicated and smartest dual time movement, this watch is really underrated ! very happy with it!
14d
rondv22
Ulysse Nardin Deep Diver " One More Wave ".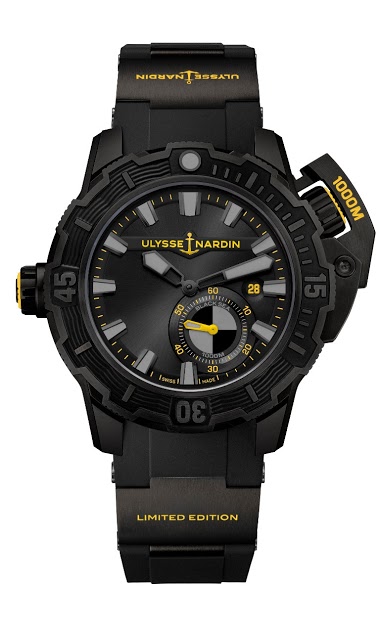 A new limited edition of 500 pieces. 46 mm Titanium DLC case. In house cal UN 320. Black Rubber strap. " One More Wave " is an organisation founded by the Navy SEALs, to help their wounded or disabled members. What do you think of this one? Best, Nicolas
1M
amanico
It's Friday afternoon where I am, so a passing post since I just received an old "friend" back...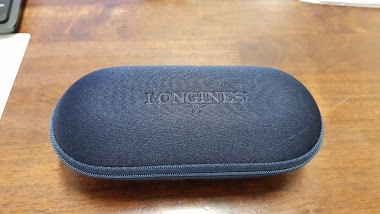 ...from service that is. Missed it for a while, but thankfully, it came back earlier than expected. I was kind of thinking that I would not see it until after Christmas. Kind of like a cuckoo..... Interesting box my AD provided to carry the watch in. An o
16d
Eddie1
Admiring fired enamel dial on a college football Saturday.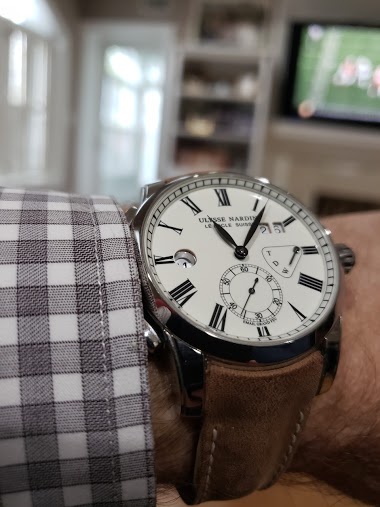 And wondering why there aren't more cream colored dials. This one is sublime. Enjoy the weekend. M4
22d
aperna
Haven't posted pics of this beauty in a while.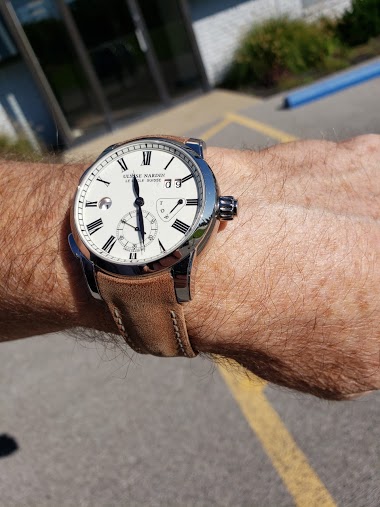 It's a gorgeous fall day, so why not run outside to snap a couple shots? Enjoy. M4
1M
rondv22