A family shot - and the story behind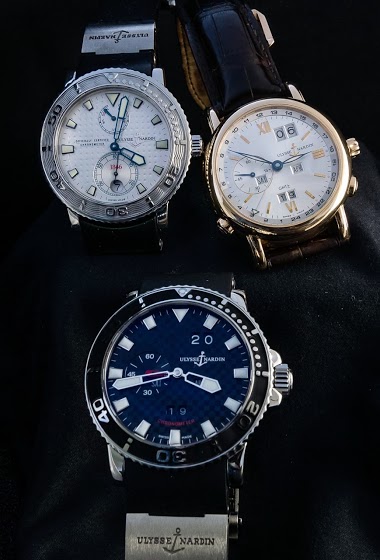 What we see here is a proud family of the House of Ulysse Nardin. Dad, Mom, and the young heir and successor to the throne. As is so often the case, the youngster has outgrown both his parents. However, before this happy end was possible, some obstacles w
1d
Ronald Held
Just recently I had the pleasure of spending time with UN's US team. We had an open and frank discussion about the company's past, present and future. I was assured that although the leadership of the brand has changed the heart and the soul of UN has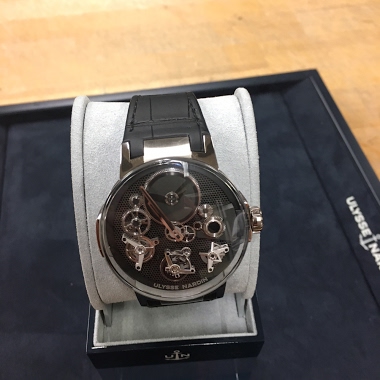 been preserved and they are committed to innovation with work ongoing. I must say they went far to reassure me and to strengthen my faith in the brand. While meeting them I did get a chance to see the Free Wheel. Saw it in WG and pictures that I have see
17d
GLau
To strive, to seek, to innovate, and not to yield.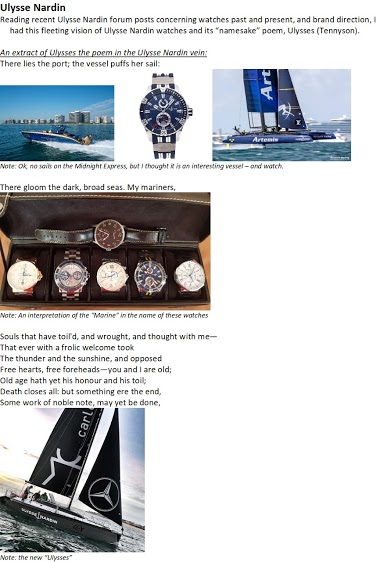 I posted what I had written in Word as pictures since it was the easiest way to put what I had written, with pictures and caption notes, into the webpage editor. I hope I did not break any forum rules by doing so, or with what I have written. Article post
3d
Marcus Hanke
Ulysse Nardin Mono Pusher Chronograph 175th Anniversary, in white gold. Some fresh pictures.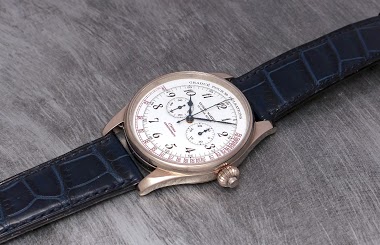 Finally not too bad ones. The dial is very hard to take in picture. But the watch is worth some efforts, as it is a pure jewel. 37 mm case, in white gold, manual winding movement, superb crown, which has the good taste to house the chronograph mono pusher
8d
amanico
Is there a better looking diver out there ?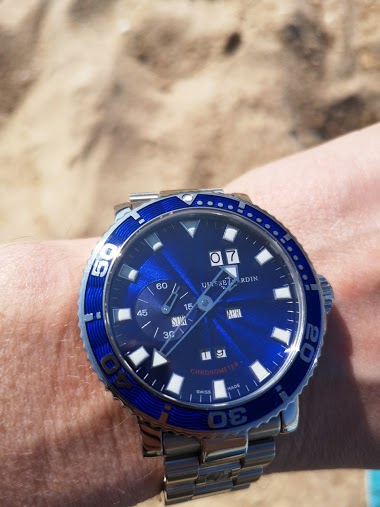 Imho no other watch can compete in appearenc with this beauty. I consider it to be the best looking watch ever produced by UN. Look how perfecly hands align to form shape of a boat and how wave pattern dial glimmers in the sun. Can it get any better than
12d
Lu Cash
Two UNs I handled today in Chicago.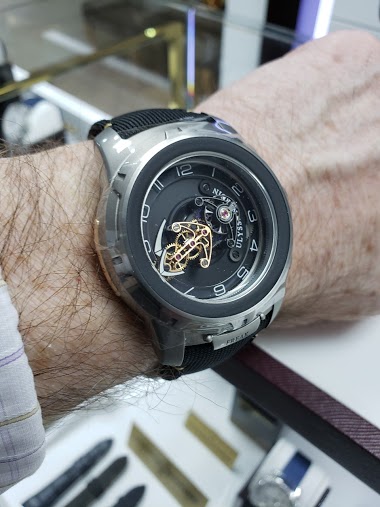 The FreakOut in blasted titanium. Now I know what MichaelC and other owners are talking about. This piece rocks and wears like a dream. And UN's top diver with helium escape value. It's a giant at 46mm but it's way cool. I'd wear it in a NY minute. Hope y
12d
Marcus Hanke
A fresh picture of the Ulysse Nardin Marine Mega Yacht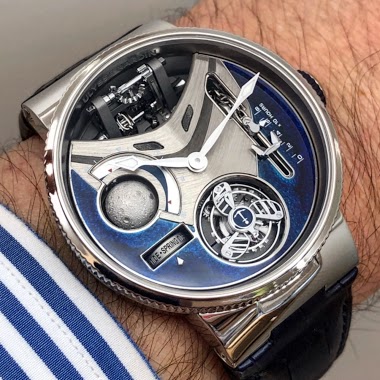 A really impressive piece which embodies an unusual atmosphere. It is very contemporary while keeping some classic details. Fx
17d
Marcus Hanke
I think this is a ulysse nardin retailed by turler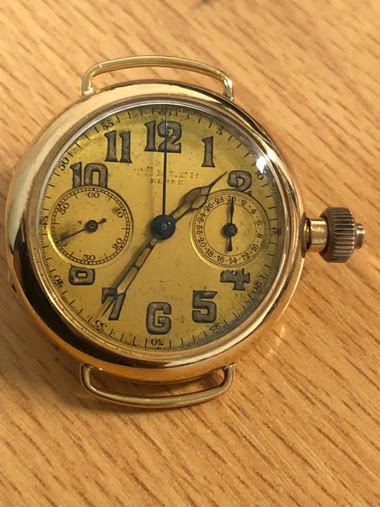 5M
itt
SIHH 2019: Ulysse Nardin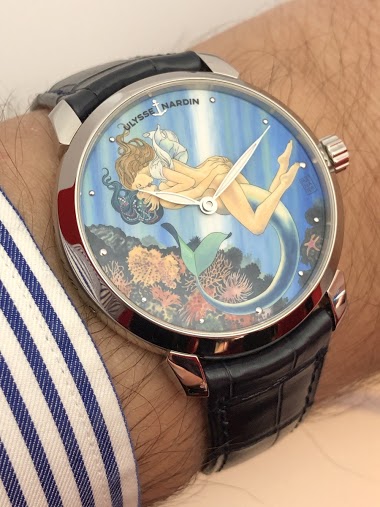 Ulysse Nardin was in my opinion one of the most convincing brands of the last SIHH. It has indeed managed to offer attractive new products while maintaining a certain pricing moderation, thus pursuing a strategic orientation initiated in recent years. Thi
2M
M4
Cet Objet du Désir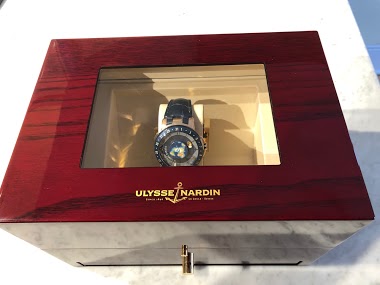 When I first saw the UN Moonstruck about ten years ago, it was love at first sight. I graduated from a Rolex GMT to a UN Blue Surf then to the UN Marine Perpetual. The quintessential perpetual calendar movement whimsically applied to a diving watch. The L
28d
Veteranwatchguy