Hello - my humble PAM collection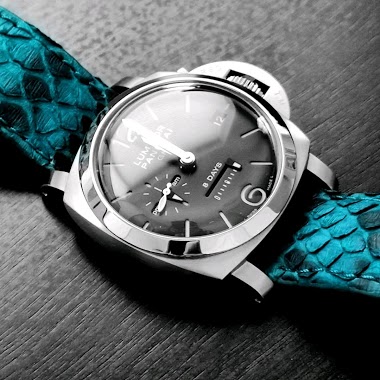 Hi fellow Paneristi, New member here, sharing my small collection for your perusal. I've been a brand fan for many years, drawn to the innovative military history and overall aesthetic. Didn't get my first Panerai until my lovely wife gifted me the PAM233
10h
Jay (Eire)
Hanging out in San Diego (Carlsbad)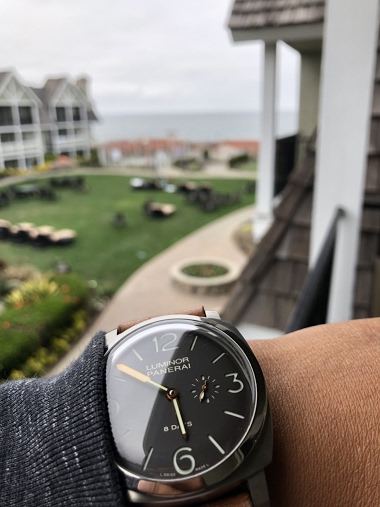 8h
amanico
For your eyes only: Panerai Pre Vendome Blue Prints.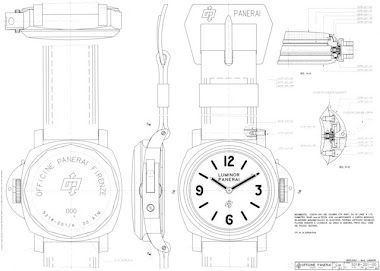 The whole Pre Vendome collection in blue prints. 5218-201/A Logo. 5218-202/A Marina Militare: 5218-203/A: Luminor Marina: 5218-205/A: Submersible Slytech: 5218-207/A: Daylight Slytech: 5218-209/A: Logo. 5218-210/A: Luminor Marina: 5218-218/A: Black Seal S
1d
amanico
Pam 391. Newest member of the family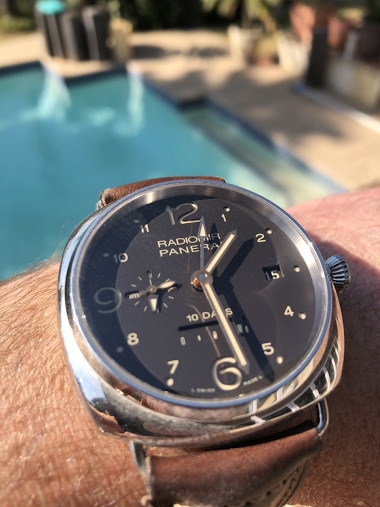 I was looking for a Radiomir with wire lugs and I love engaging with a watch on a few levels such as date, reserve or gmt and I found it here lurking in the background behind the time. While i could have done without the smaller numbers on the dial its fe
2d
Gaulix
Have you ever seen this one?....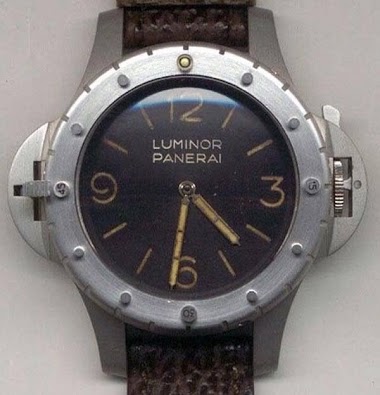 After producing the GPF2/56 Egiziano, Panerai tried to "ride the wave" and created a model intended for the Israeli Navy. A prototype was manufactured and this is the end of the...official..story. The "project" never took off and according to the experts
3d
amanico
Water time for the 721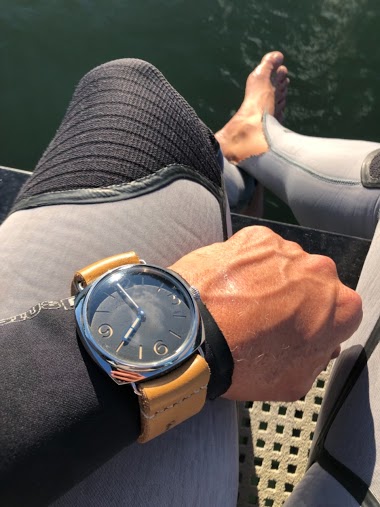 3d
amanico
Under the cuff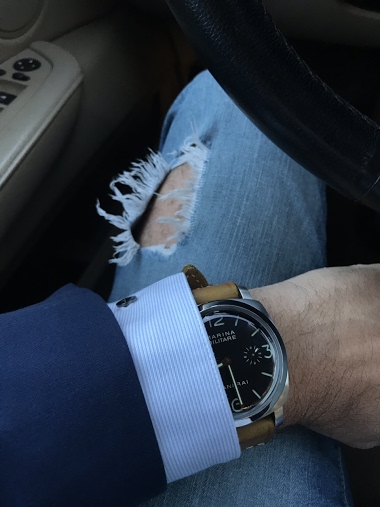 HAGWE
8d
aperna
ALL IN !!!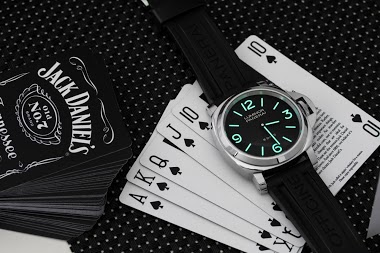 4d
aperna
Panerai PAM 933 Radiomir 1940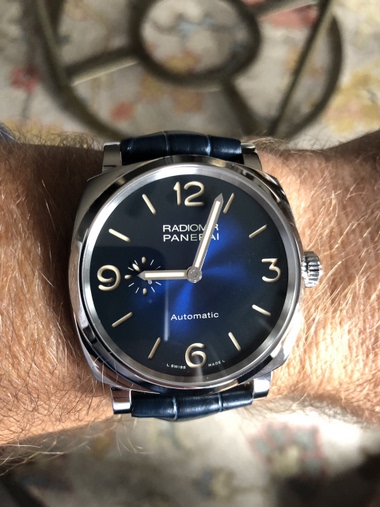 Just received this fine example of Panerai design and execution. Contemporary with design cues that root in the heritage of the Radiomir 1940 lineage. The blue gradations in the dial are subtle and noticeable either by glance or closer inspection. Just fi
8M
aperna
Panerai SIHH 2011: The return of some legends?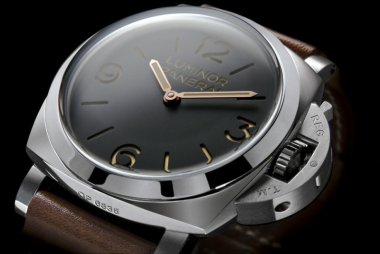 This year, Panerai is very productive, to say the least, as they come with a lot of new limited editions, and a bomb, the long awaited " Fiddy Base ", the Pam 372, WHICH IS NOT A LIMITED EDITION. The brand from Firenze started to massively use the Cal 300
4d
amanico