Panerai Pre Vendome 5218-203/A Luminor Marina.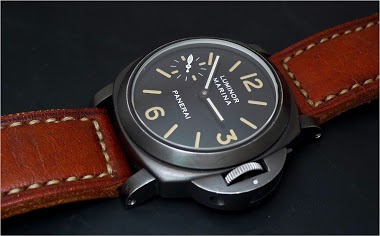 Not my favorite Pre Vendome, but, still, a very nice one. All an era... Best, Nicolas
1M
Mech
When I post some group photos....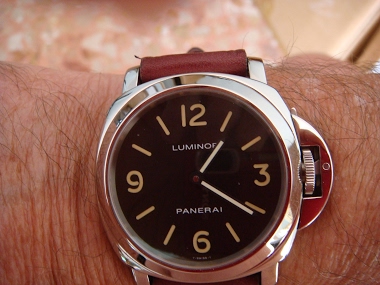 somebody always asks: "Do you have a favourite one?" or "Which one you like the most?". As a matter of fact, I have 2..favourite..ones: PAM002 And the PAM009 The arrogant simplicity of the dial never fails to leave my mouth..agape..when I look at them. In
22d
Mech
"I can resist anything except temptation"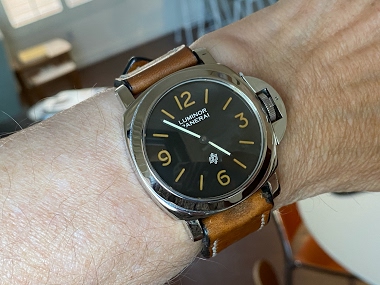 Let's see; Friday the 13 th , wife out of town, birthday less than a week away… what better time than now to trade a few watches for a grail? I've been admiring this one for about 6 months. To say that I'm thrilled would be an understatement! So far, just
14d
Mech
Let's see some Panerai Pre Vendome Logo 5218-201/A.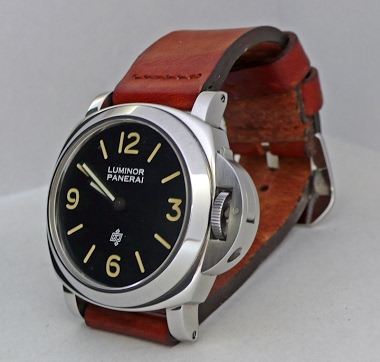 Less spectacular than a Marina Militare 5218-202/A, but not less charming, maybe a bit more " intellectual ", in its appeal. Here was mine: And another one: To be compared to the few non matching ones such as this one: Credit picture Asi? Let's see what y
7d
Mech
Still my fav Tritium...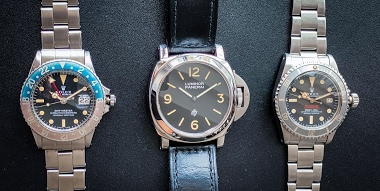 Tritium Luv Affairs Mech, HAGWE my friends. Stay Safe. stay safe my friends!
14h
Mech
Carbotech time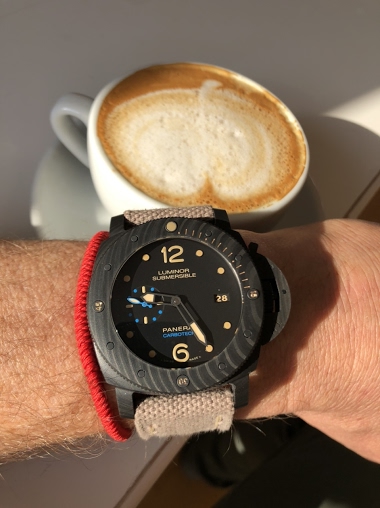 15h
quattro69
Wish list,
Dear Panerai studio team, As you have been thinking to revamp the brand for a while, I have a suggestion since the products have a longer warranty- which is an incredible move. Please would you be possible for Panerai to create a watch with a classic case
2d
RicardetCie
Yummy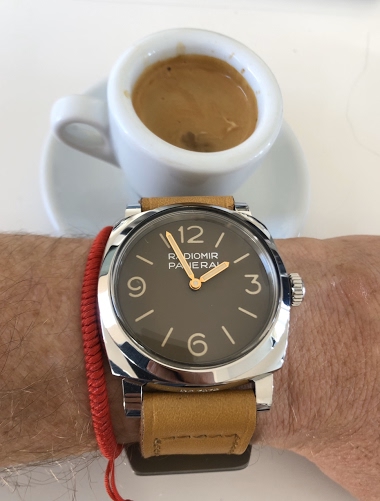 3d
Ahoi
Panerai Luminor GMT MS Dhoni Limited edition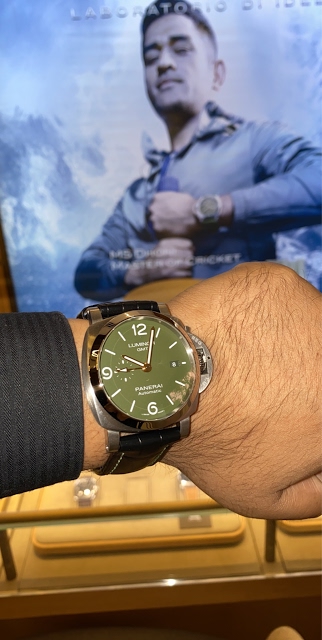 Stopped by the Panerai Boutique today and found this amazing Panerai Luminor GMT MS Dhoni Limited edition in a Stainless Steel case with a Pickle Green dial. PAM01056 Certainly my next watch. Limited to 251 pieces. For your viewing pleasure. Photos don't
9d
RicardetCie