SIHH 2019: Panerai PAM 1039 Luna Rossa Challenger Submersible.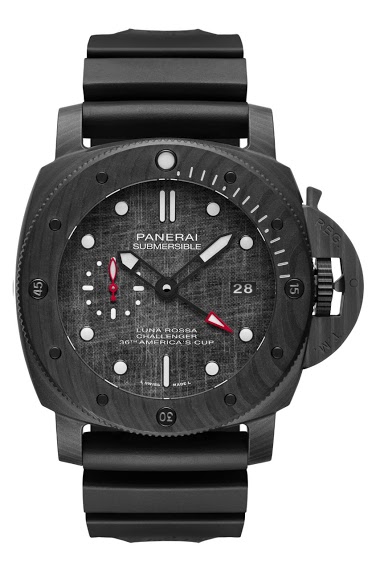 The Panerai PAM 1039 Luna Rossa Challenger Submersible is a new watch, with a 47 mm Carbotech case ( carbon fiber ) with a titanium case back. The dial is made of... Sailcloth, the sailcloth used on the " Luna Rossa " yacht, which is as original as it is
12h
amanico
PAM309 - a rare L.E. of 2008....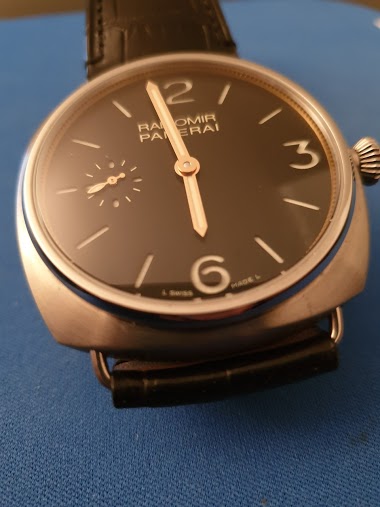 You won't see too many of these ones. This is because there's only 100 of them around. This titanium model comes with a Vintage Minerva movement which, pretty as it is, needs players to be would and makes so much noise, you could wake a sleeping person in
1d
sergio
PAM 351 till Cape of Good Hope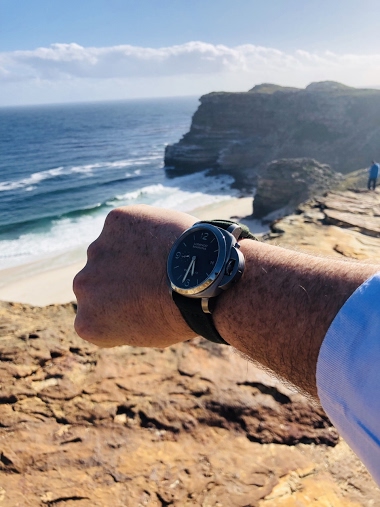 Worth the walk till the Cape of Good Hope! My Titanium Panerai is a great travel companion!
1d
sergio
This Panerai works at a Paddington pub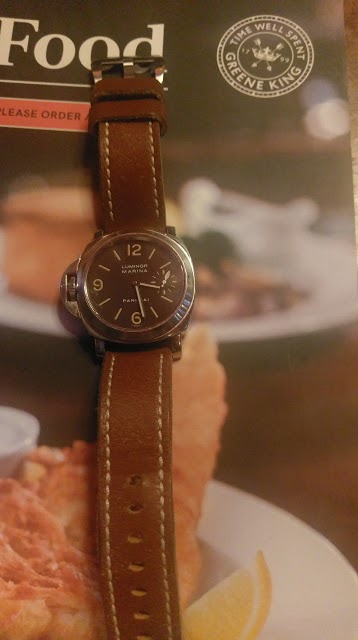 6d
TS1987
Another Trittico, but with a Panerai GPF 2/56, this time.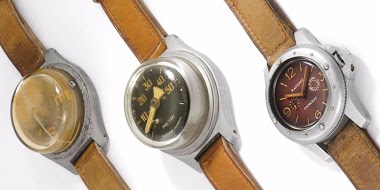 Credit picture Christies? And I am dreaming of a re edition of the GPF 2/56 but in a smaller size, I mean in a 47 mm version. Just for the pleasure to be able to wear it! Best, Nicolas
2d
amanico
white dial and blue indices / numbers .... a combo you never see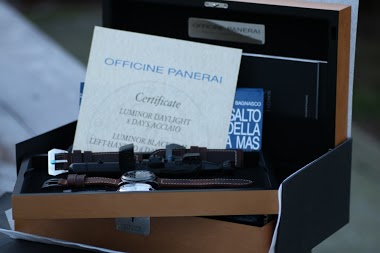 Inspiration was the 1993 - 1995 SLYTECH DAYLIGHT 5218-207/A. A watch of which only 4 exist. Sylvester Stallone ordered 41 of these but at the ende did not like the blue and returned 37 of them back to Panerai asking to change the dial into one with black
2d
logan2z
Catching some sun 🌞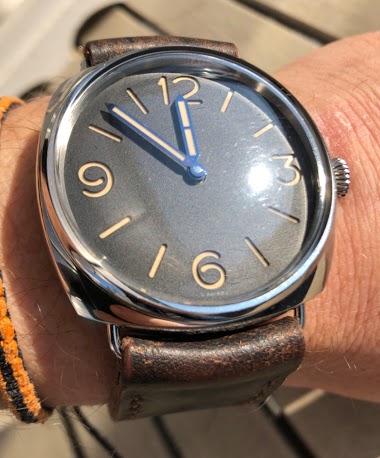 2d
maverickmahesh
Mare Nostrum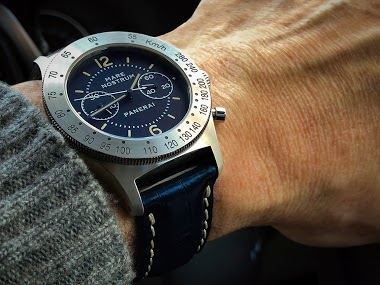 Far from the SIHH fever, no carbotech, BMG, ceramic or titanium, but 42mm of History and strong heritage.
5d
Arie - Mr Orange
Two items of interest on the Panerai US website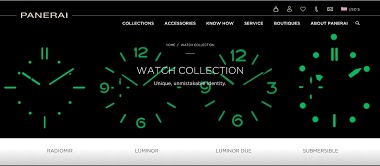 1. They no longer have categories for "Luminor 1950" nor the erroneous "Radiomir 1940" for the solid lug Radiomirs that were actually introduced in the 1950s as the ref. 6152 and 6154. Now they only have 4 different lines: Radiomir, Luminor, Luminor Due,
8d
sergio
SIHH 2019: A quick summary of Novelties Panerai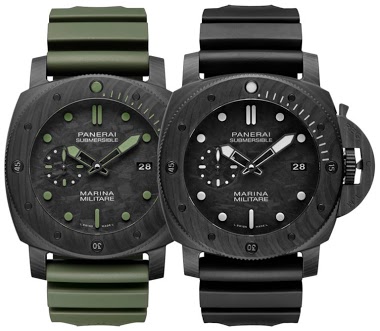 Ref 979 and 961 Ref 1039 47mm Lunna Rossa Ref 985 Mike Horn Eco Titanium Carbotech ref 1616 47mm and ref 960 42mm Ref 982 Guillaume Nery Titanium Ref 983 Titanium and DLC Ref 683 42mm Submersible black Ref 959 42mm blue/grey
8d
Subexplorer