SIHH 2019: Live shot and Review of the Girard-Perregaux Bridges Cosmos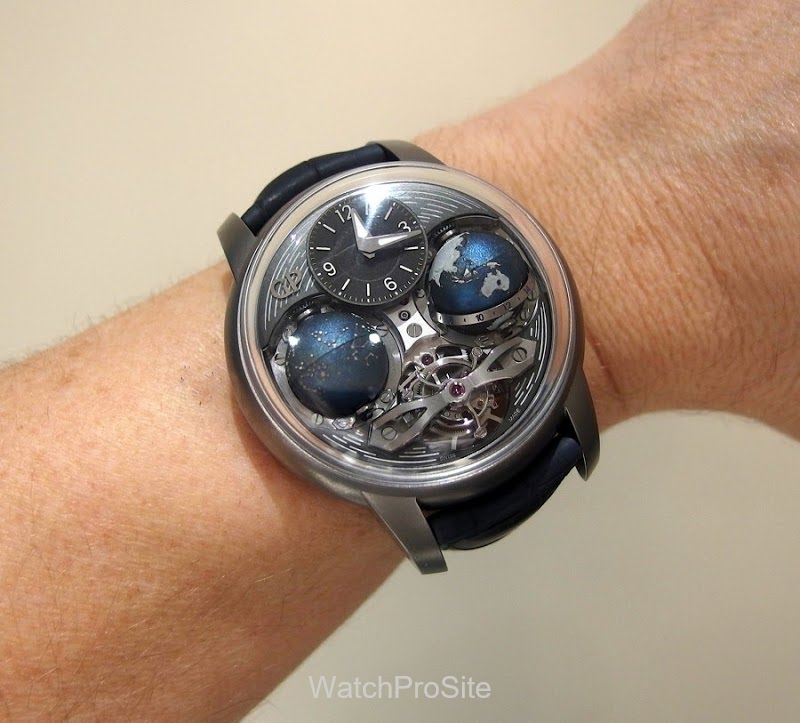 Within this year's theme for Girard-Perregaux watches "Earth to Sky", the brightest shining star is the Bridges Cosmos. While wearing this piece, encapsulated on your wrist will be a micro cosmos! You will have both heaven and earth as we know it or like GP chose to call it, "Earth and Sky"! This is
2h
cory
SIHH 2019: Montblanc Heritage Perpetual Calendar.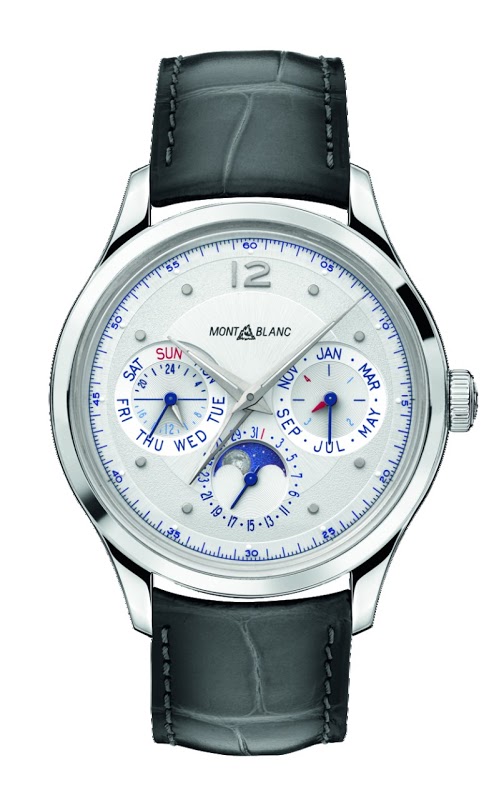 Montblanc unveiled some interesting watches, this year. Let me start with the Montblanc Heritage Perpetual Calendar. It is not THE Star of the collection, but still, it is a good looking watch with an interesting movement. Aesthetically, the case is superb. Not too big, with a diameter of 40 mm, nor
2d
amanico
Rolex Sea-Dweller 1665 Mk2 Patent Pending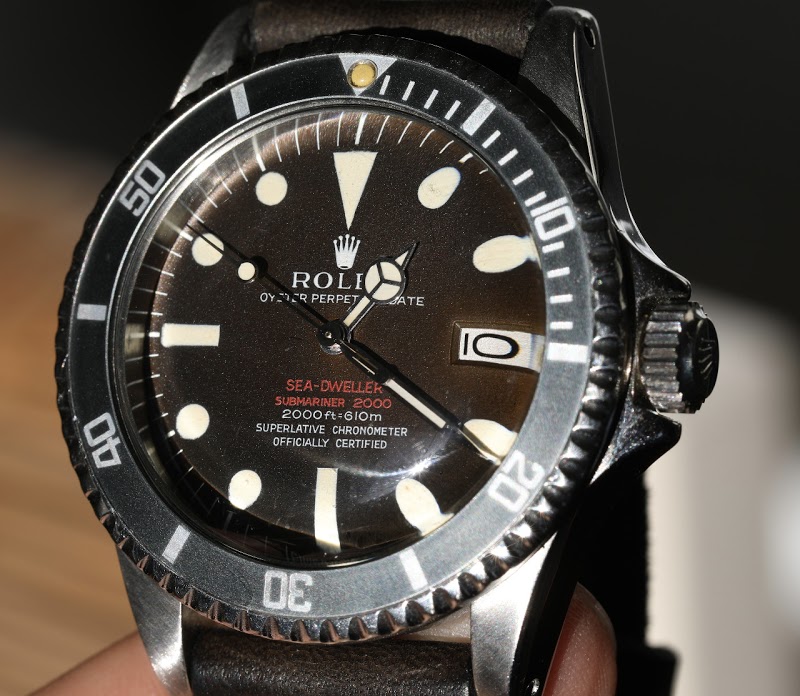 It has been a long time since I took some fresh pictures of my 1665 Mk2. I have owned this watch for almost a decade now. When i bought it, the dial was black with the very slightest hint of dark brown. 10 years later, as has happened to many Mk2 1665s, the dial has turned a gorgeous and even brown.
2d
Watcholic_id
SIHH 2019: First live pictures and thoughts on the Jaeger Lecoultre Master Ultra Thin Moon 39 Guilloché Blue Enamel.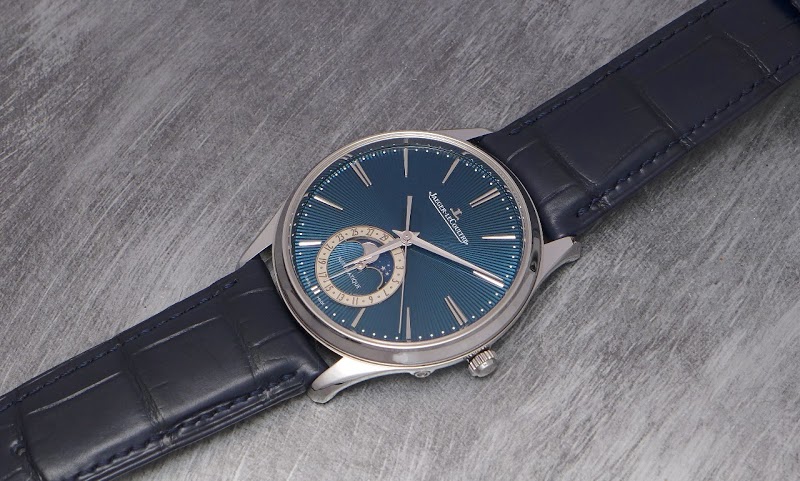 After the unveiling of the Master Ultra Thin Moon steel, in 2011 and the black dialed version in 2015, Jaeger Lecoultre gives birth to a new iteration of this reference, in white gold, this time, and most importantly, with an original guilloché blue enamel dial. The Master Ultra Thin Moon in steel f
2d
amanico
SIHH 2019: Live shots and review: Girard-Perregaux Neo Bridges Earth-to-Sky edition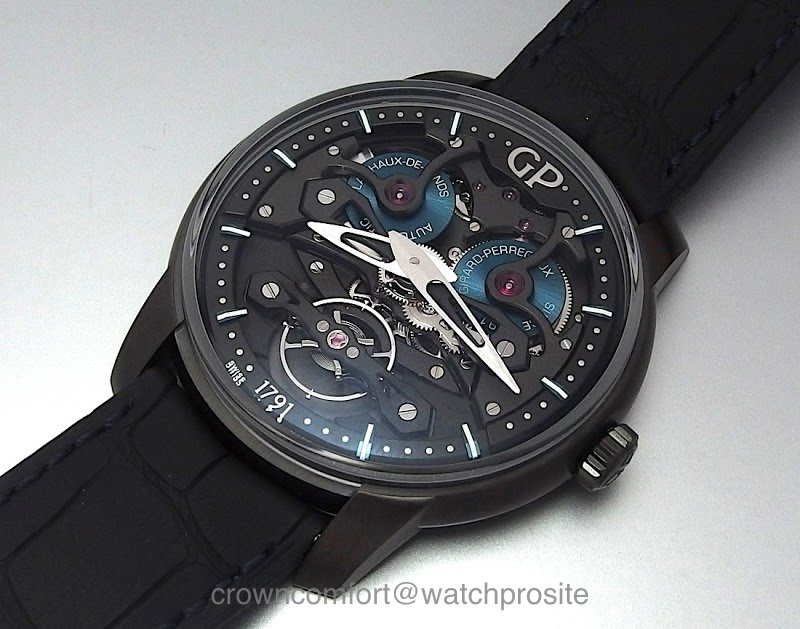 Friends, let's start with coverage of this year's new releases from Girard-Perregaux at SIHH 2019. As usual, during the show, the booth is very crowded and you don't really get time to deeply appreciate all the models nor do you have good natural light to take some decent photos. However, live shots
4d
crown comfort
HOT OFF THE PRESS - 50 YEARS OF EL PRIMERO – ANNIVERSARY SET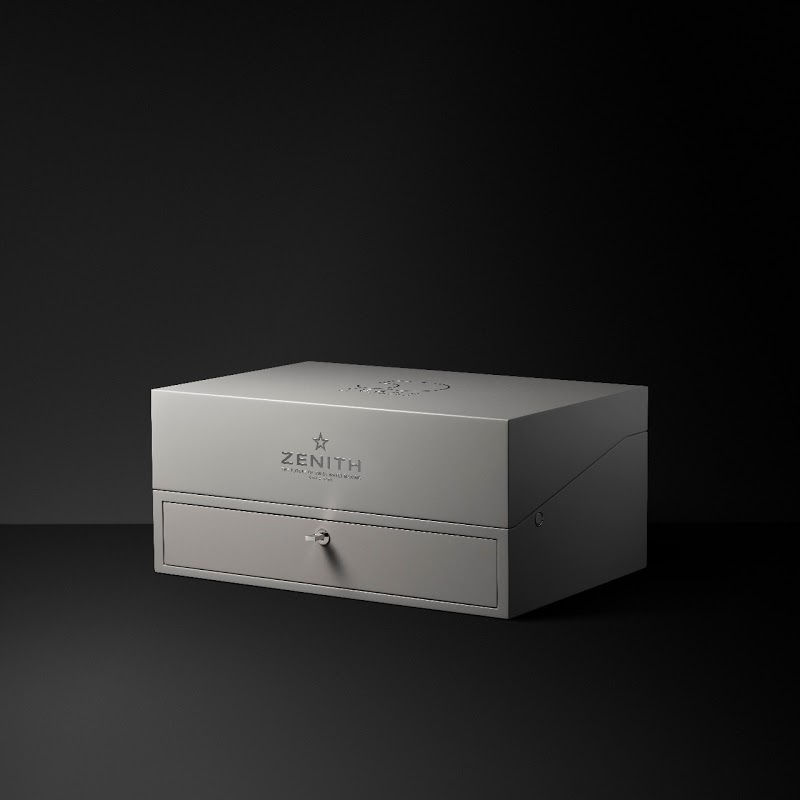 Wow this is great news for every Zenith aficionado a very nice 50th anniversary set is just announced. A collectors dream I think. My dream set no doubt. As we already know this year legendary El Primero high-frequency chronograph celebrates half a century of avant-garde and precision. Hence Zenith
5d
Mr Green
SIHH 2019: Girard-Perregaux introduces the Laureato Absolute, the Cosmos and Earth-to-Sky theme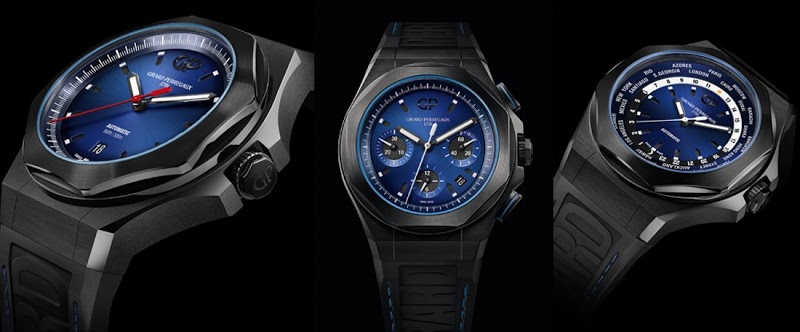 Friends, it is time to take a sneak peek at the Novelties from SIHH 2019 from Girard-Perregaux. Expect to see some live shots later this week, but let's have a quick look what's new this year. Laureato Absolute: A new interpretation of the classic Laureato, bigger, bolder and deeper. We have 3 versi
8d
Moana43
Jaeger Lecoultre SIHH 2019. A first unveiling of the 2019 Collection.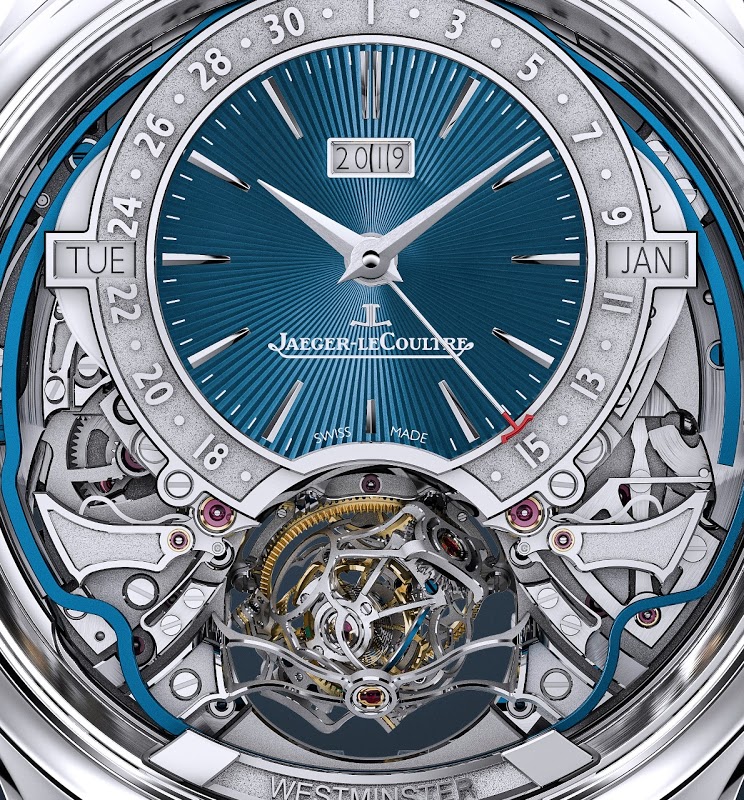 As announced, this year won't be the year of the Duometre. We'll have to wait till 2020, most probably, to see something new in this line dear to many of us. Still, there are some offers, this year, which are worth some serious consideration. I will arrive at the SIHH on Tuesday late afternoon, so t
8d
amanico
Zenith El Primero is celebrating 50th Birthday!!!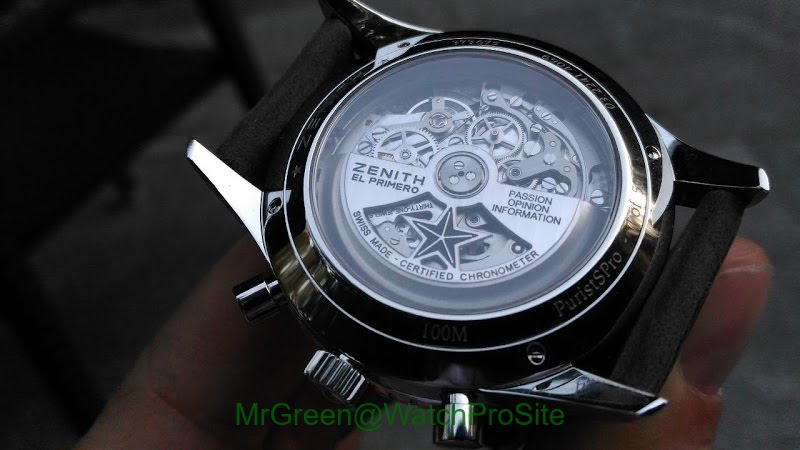 Half a century ago one of the best and most important watch movements in the history of horology was produced. The mighty El Primero! With very rich and interesting history filled with ups and downs of Swiss watch industry during quartz crisis. It's time we celebrate this important BDay here on Watc
11d
Mr Green
Hands on review of the Chopard L.U.C All-in-One 2018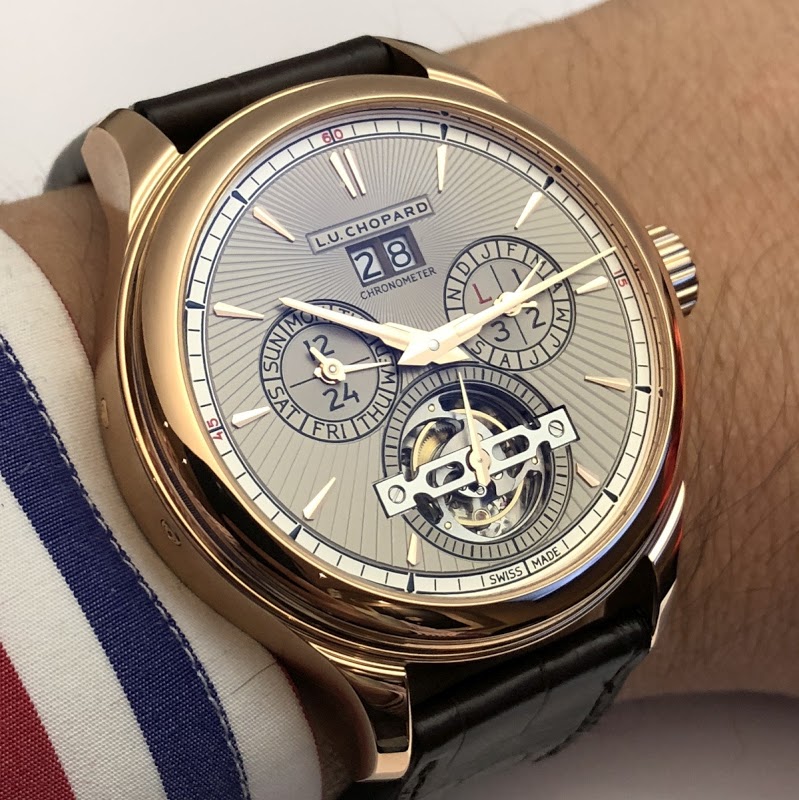 For many years, Chopard has established itself as one of the most technically creative and innovative Swiss Manufactures thanks to a very large catalog of complications available in the L.U.C collection. In 2010, to celebrate its 150th anniversary, Chopard presented its most complicated watch, the L
14d
myles721