Hands on review of the Tag Heuer Carrera Heuer 02 Fragment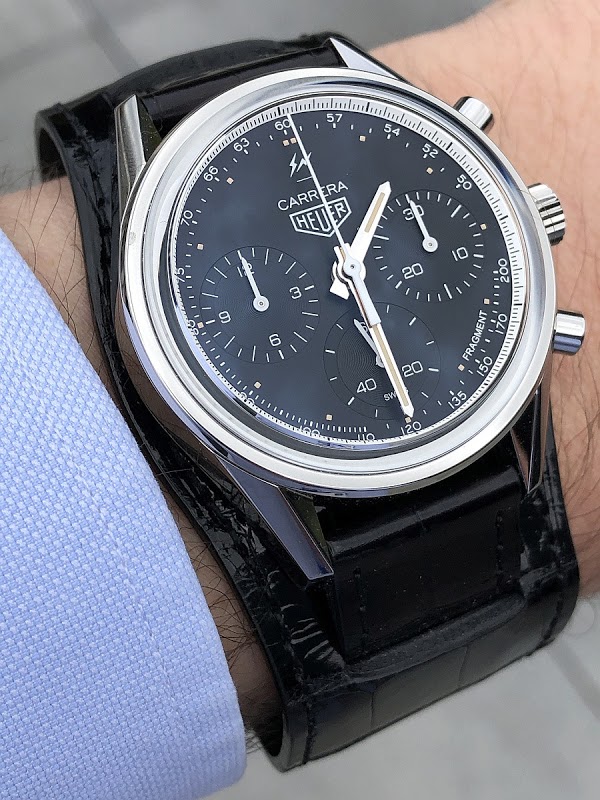 I would like to come back to one of the watches in my collection: the Tag Heuer Carrera Heuer 02 Fragment. In fact, beyond the fact that I appreciate it very much, it symbolizes, in my opinion, a very interesting approach of the neo-retro style. Tag Heuer could have been content to clone the referen
5d
foversta
Hublot @ the first edition of the LVMH Watch Week in Dubai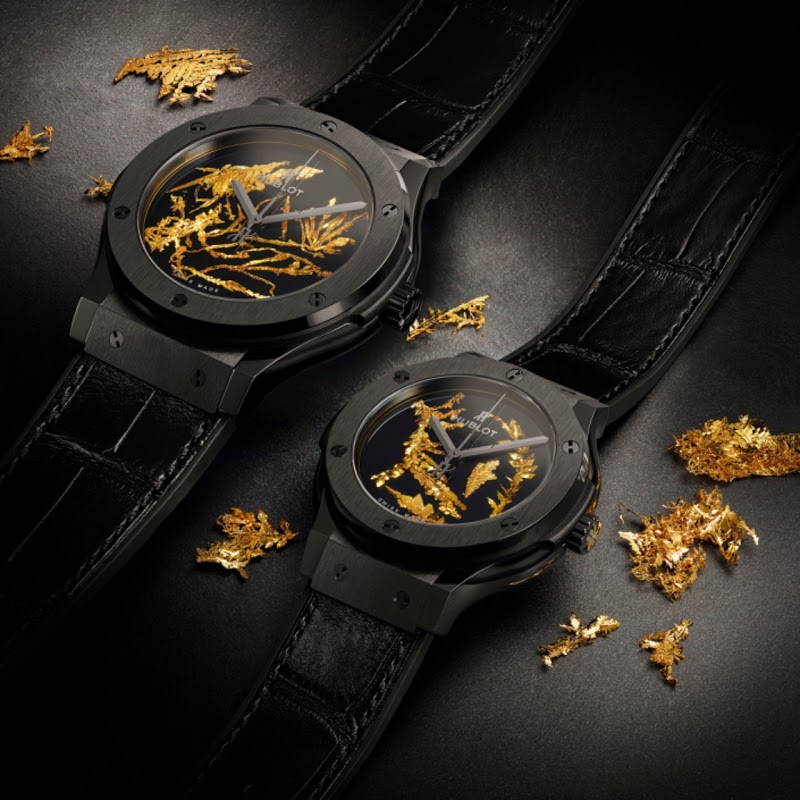 Hello dear friends and Hublotista, The Geneva Days, the LVMH Group's annual presentation of new products, which took place parallel to the SIHH in Geneva, is history. Geneva Days will now be replaced by LVMH Watch Week, which is currently taking place in Dubai. And Hublot again presented great new p
7d
Mikesr
Jaeger Lecoultre Vintage Double Date Ref 2701. Some pictures and thoughts.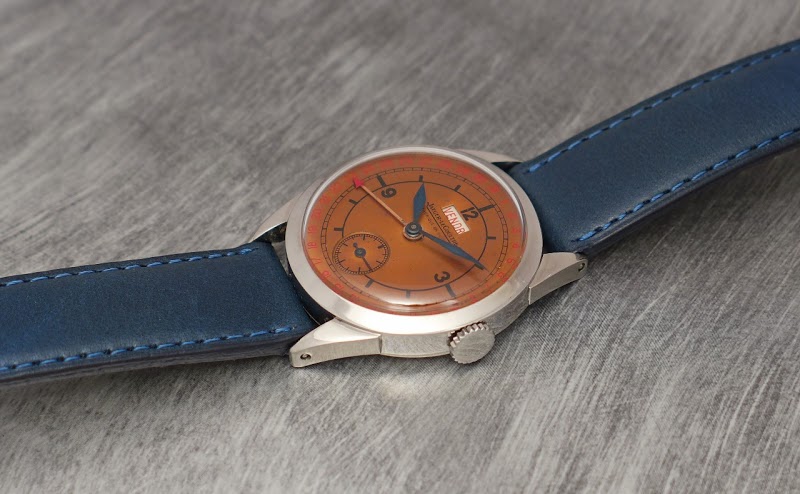 We know the Vintage Jaeger Lecoultre Triple Dates very well here, as several of us own or owned one. The Triple Date is certainly one of the nicest vintage Jaeger Lecoultre with its tear drop lugs, its superb movement and its timeless dial. Add the " big case ", which is 36 mm, and you have a hit. R
7d
amanico
Vintage Rolex Booklets - Spotting the fakes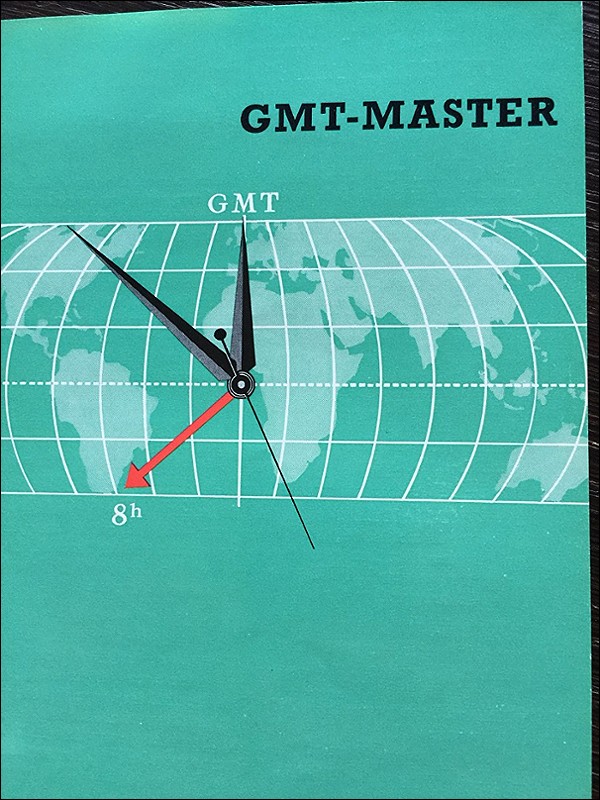 Vintage Rolex booklets are great part of a full set. It adds another dimension to how the watch was intended to be used. The booklets are half owners manual and half advertising presentations. Sometimes we are lucky to find full sets from original owners and those are the standards that we go by. Bu
11d
Jurry
Hands on review of the Hamilton Khaki Aviation Pilot Pioneer Mechanical
Hamilton is a brand that works very well within the Swatch Group. Thanks to its history and its positioning, it offers watches at reasonable prices that appeal to both watchmaking enthusiasts looking for reeditions of classic models and customers who wish to acquire well-made mechanical watches with
16d
hoseachandra
A few thoughts about the Panerai Radiomir 3 days Acciaio 47mm with brown dial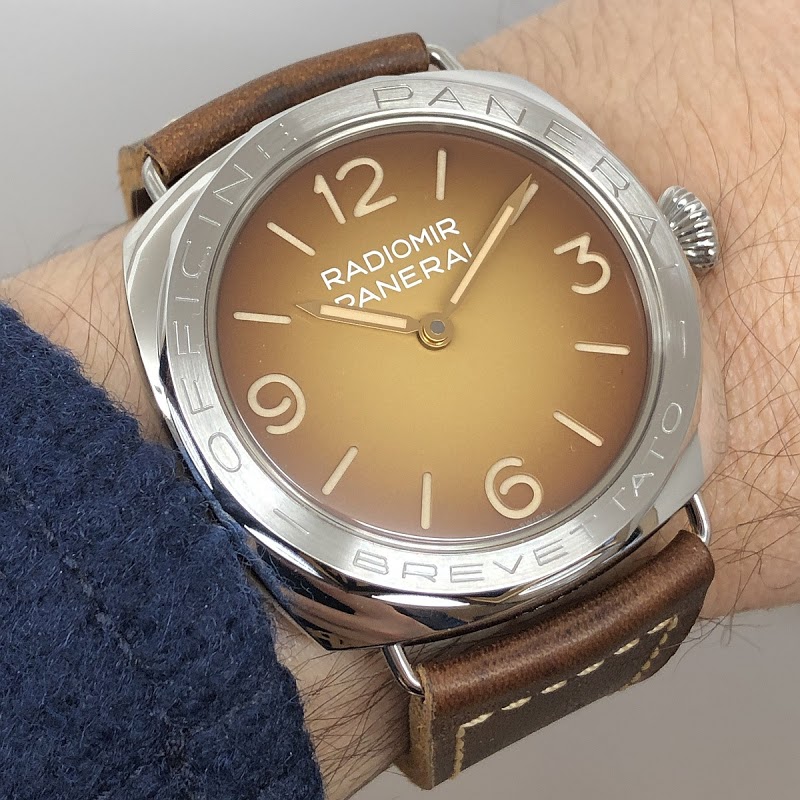 I had the opportunity to see again the Panerai Radiomir 3 days Acciaio 47mm with brown dial a few days ago. This Radiomir with bears the reference PAM687 is one of the recent Panerai watches that I prefer. It was unveiled in the pre-SIHH 2017 context as part of a limited series of 1,000 pieces with
16d
sergio
Our first 2020 Parisian GTG with our new member Waitlisted!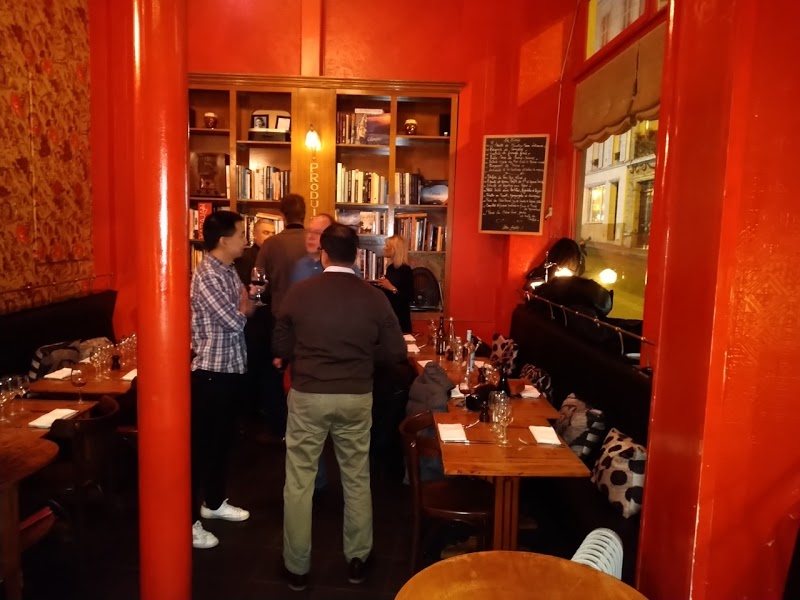 James, aka Waitlisted, decided on a " coup de tête " to come for a few days in Paris and asked if it was possible to meet some local members. After a few phone calls and private messages, we could organize something spontaneous with the usual suspects which was quite a performance since it was Xmas
16d
amanico
A small IG clip where François-Paul Journe speaks about the development of the Elegante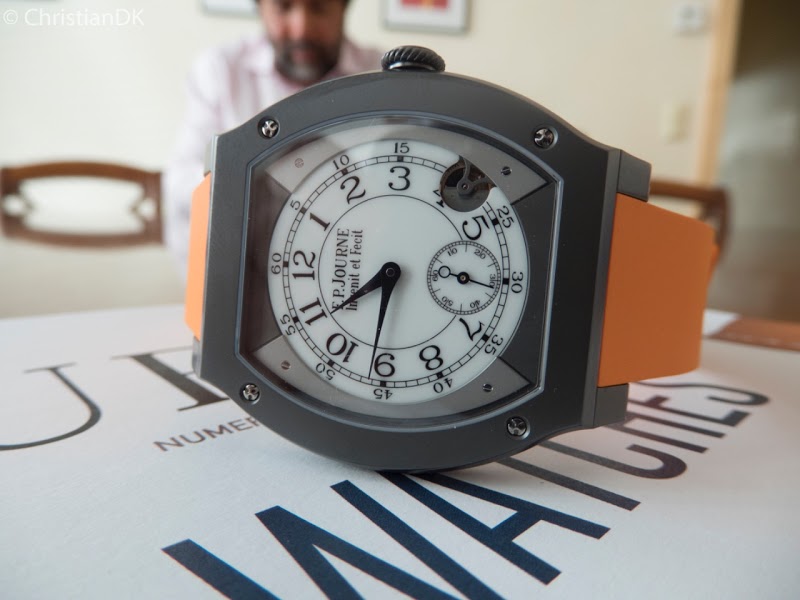 Have a look here. Enjoy:
19d
batholith
A day at Manchester thanks to Tag Heuer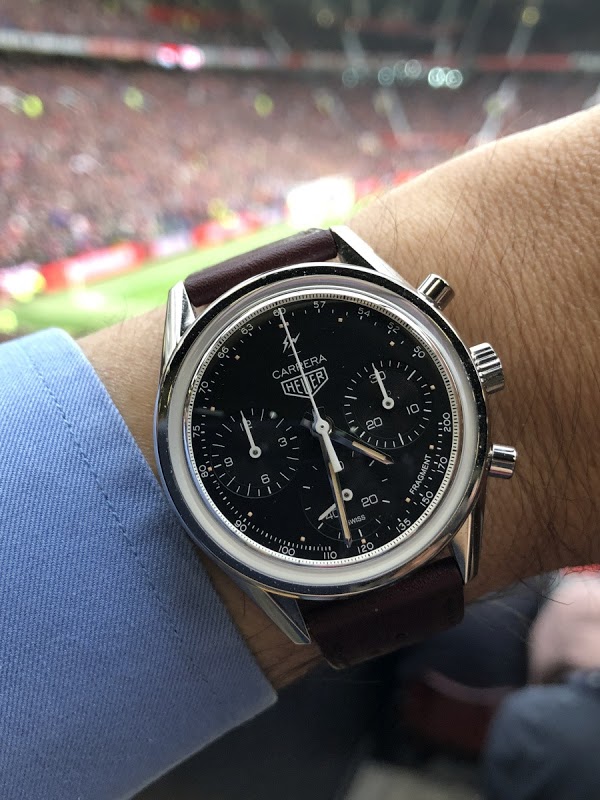 We are in the first day of 2020... but I would like to come back to one of my best memories of 2019! Actually, I had the privilege to attend a prestigious football game at Manchester, in the famous Old Trafford stadium: the BIG GAME between Manchester United and Liverpool. Actually, this opportunity
20d
amanico
Hands on review of the Audemars Piguet Automatic Perpetual Calendar Ultra-Thin 26586IP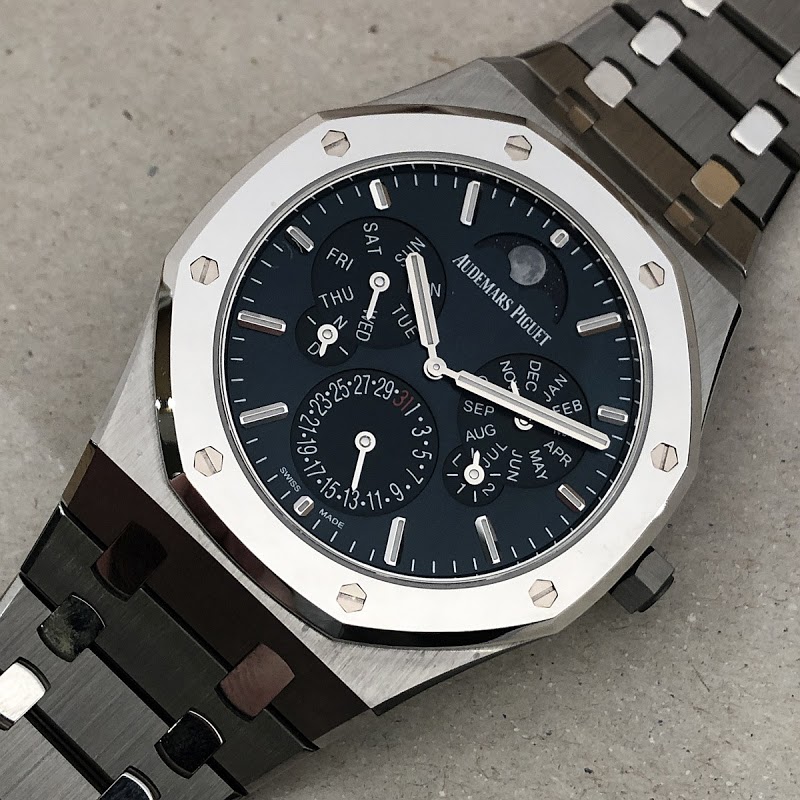 We could guess it, the prototype RD#2 presented during the SIHH 2018 was not going to remain without continuation and it is in all logic that the final and marketed version was presented a year later. It was certainly not a small matter because there is always a big difference between the creation o
22d
MichaelC