New model: Traditionnelle manual winding – Collection Excellence Platine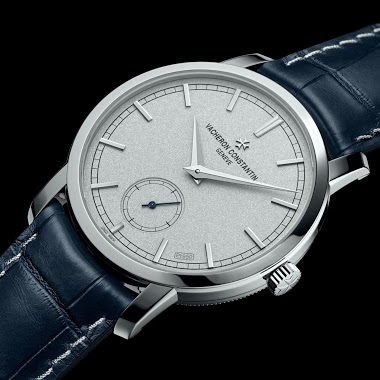 Saw this on Instagram. Photos from VC website. Patrimony Traditionelle Excellence Platine Patrimony Traditionelle Excellence Platine
11d
Velociphile - Mr Sunshine Yellow
VC Traditionelle roll call!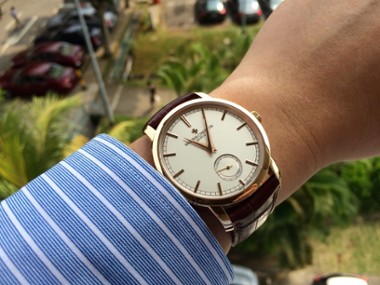 There are so many variants of the Traditionelle on PuristSPro VC forum, owned by various PuristS friends here. Let's do a roll call ! Inspired by many of you, I wore my Traditionelle today to church. A pic here to start the roll call going Cheers Robin
3Y
Velociphile - Mr Sunshine Yellow
Vacheron Constantin Ginza Boutique Opening - First in Japan!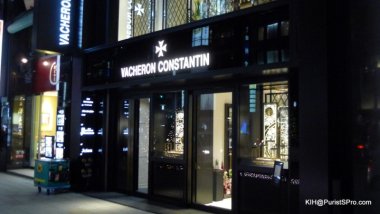 Believe or not, there has never been one in Japan for such a long time - Vacheron Constantin is one of the oldest brands for Japanese market and the relationship is so tight that they often issued Japan Edition in the past (so did IWC, Patek, etc.... good
4Y
TJMike
Just wonder why...
Thomas, in a thread below, says, "It is one of the very strange ironies of this hobby that watches with MORE gold content - with soldered bracelets - tend to fetch lower prices in the secondary market than those with straps." Just wonder why... Any "hard"
13Y
FabR
Vacheron Constantin - Les Cabinotiers 20 New Unique Watches For U.S. Tour.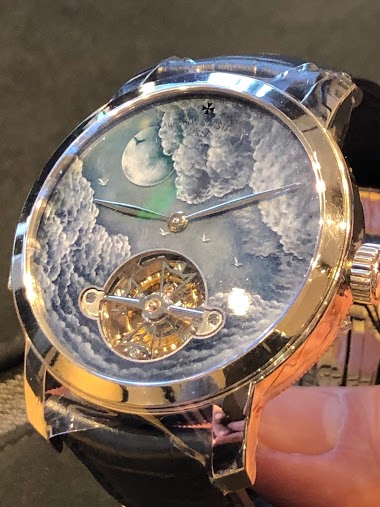 I had the great please to be invited to see the 20 piece collection from the Atelier Les Cabinotiers and the distinct honor to meet Leslie Kobrin, President of Americas for Vacheron Constantin. A very passionate Lady with a vision for Vacheron to elevate
13d
GLau
VC Overseas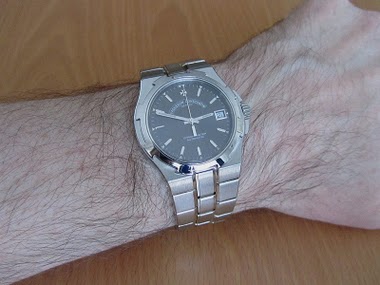 A last one, a last one! VC Overseas on my hairy wrist, reference 42040. The grey dial got me (yes, it's grey, not black... need a better camera :-P) Greetings, Ron
5M
Jurry
Wearing the Overseas once again...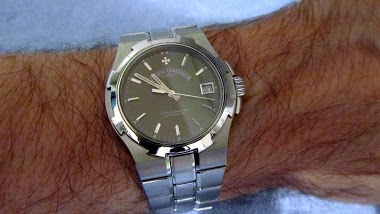 ...and it's always a pleasure!
1M
TomKxx
Vacheron Constantin Les Historiques American 1921, Ultra Thin 1955, Chronomètre Royal and Cornes de Vache, platinum. 4 Aces?

Is is possible to do better, in the Vacheron modern world, than these 4? Cabinotiers and other unaffordable Vacheron apart, of course... 4 different expressions of a similar philosophy, focusing on beauty and elegance. Funnily, there is only one watch amo
14d
amanico
Would you ...?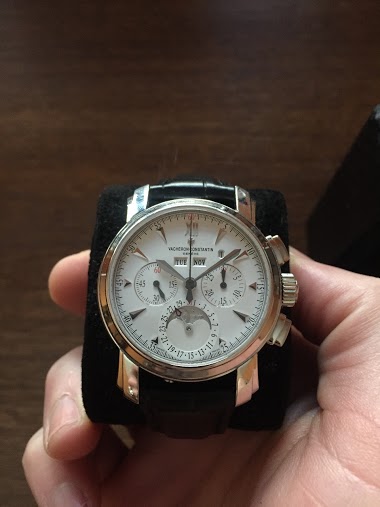 Introduction with a question to the guru's ... If you would be faced with this situation would you trade $5k a Rolex Daytona Ceramic White, a Hulk and a Batman for a Vacheron Malte Perpetual Calendar Chronograph Platinum Ref. 47112 ? All complete and mint
12d
Cpt Scarlet