Vacheron Constantin Fifty Six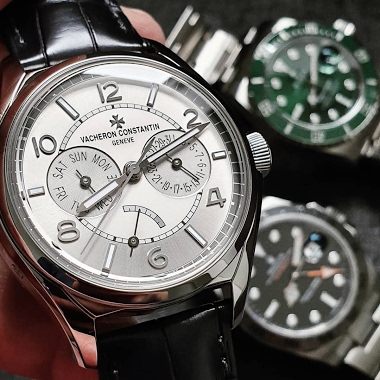 Just sharing some shots of my FiftySix DayDate which I don't see many around
2d
Jurry
Grey dial works also in sunny weather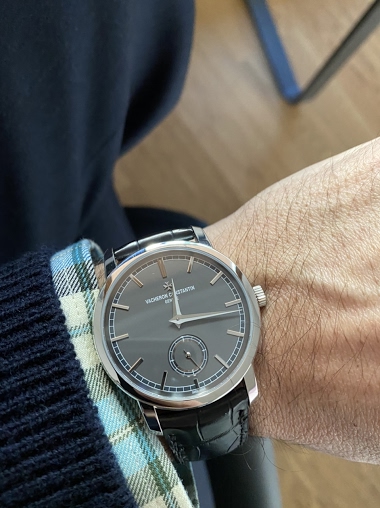 10h
agyzace
Sunny day... what else could I wear?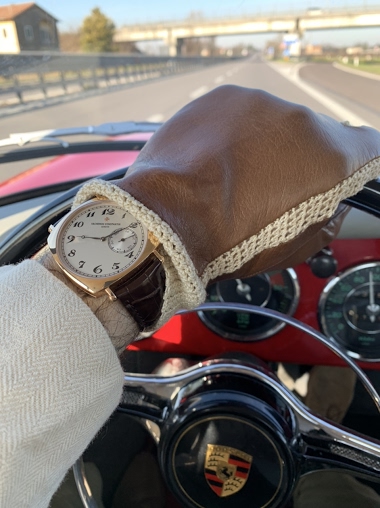 Have a good weekend. Mo
6d
moc
Monday's always better with this companion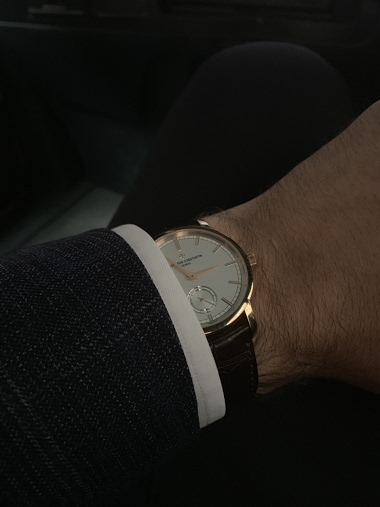 I was inspired by agyzace's post with the grey dial version of this. It's a lovely Monday companion, and subtle in the way it slides underneath a dress shirt cuff. The beauty is partly in its simplicity, and the polished indices and hands are perfect in t
1M
kpk
Traditionnelle Boutique Edition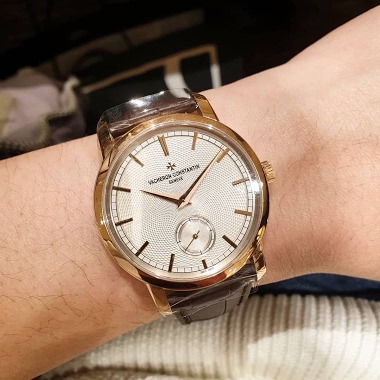 Just purchased a second VC last month when I was deciding on another watch. It was either the VC or the Lange Up Down Wempe LE, a hard choice but decided to go with VC as I preferred the guilloche dial, case shape and how well it wears. I love how the 18k
13d
mrds
Always lovely to wear...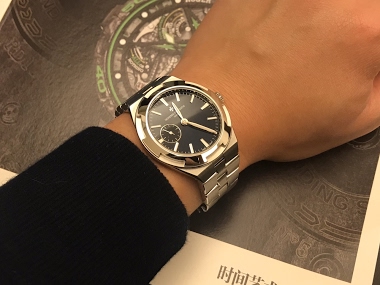 12d
geross
Deepstream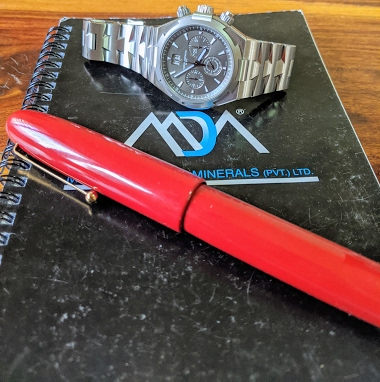 This, of course, came with rubber and leather straps and I got the bracelet myself not too long ago. I'm glad that I did even if it has no fine adjustment at all. down at the farm Early morning run On the Mekong
14d
JTCL
My new CDV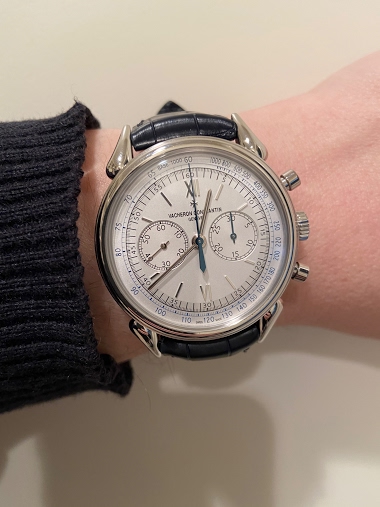 After much deliberation, and several visits to the VC, PP, and ALS boutiques in NY, I finally pulled the trigger on a Cornes de Vache in platinum. It's incredibly comfortable, even with the heft of platinum. I love the blue tachy scale, which creates visu
16d
MPP
Question for Caliber 4400 owners
Hi, I bought a VC 1921 last week. When I wind the watch, the seconds hand doesn't start moving until I turn the watch to look at caseback OR take out and push the crown back. It doesn't matter how many winding turns I have done on the crown, it seems as i
18d
drphileasfogg