For VC lovers only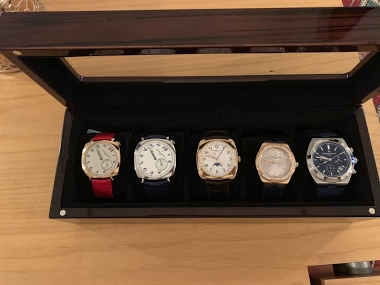 During the past two years we've build this Vacheron collection and we are very very happy with all of them Our love for the brand is due to the combination of the watches themselves, the heritage and tradition of the brand but above all due to the impecca
17d
Jurry
My first VC also...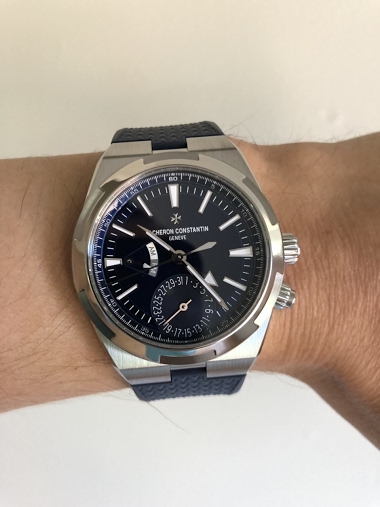 So happy I did it...
21h
Jurry
This is an iteration of a VC sports watch which I really like... time will tell if/when this prototype makes it to some level of production for sale.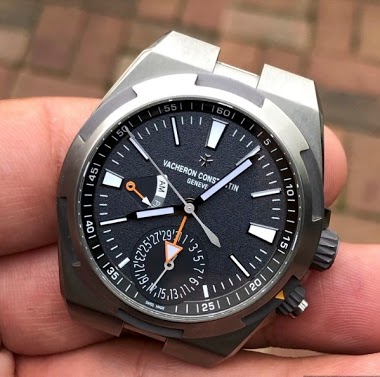 A titanium/tantalum dual time with 150m WR, 41mm case, 12.8mm thick, with tantalum accents providing the darker gray elements about the bezel and crowns (crown at 4:00 screws down and advanced date), with VC quick change strap mechanism and fabric, titani
28d
mrds
Advice wanted - VC Cornes De Vache 1955
Advice wanted I am looking for my first VC, and specifically VC Cornes De Vache rose gold. I love the cow horn lugs, but I would want to get a preowned one. For the price difference, I can see a Historiques chronograph 47101 (early to mid 90s) going for m
8d
amanico
My first VC!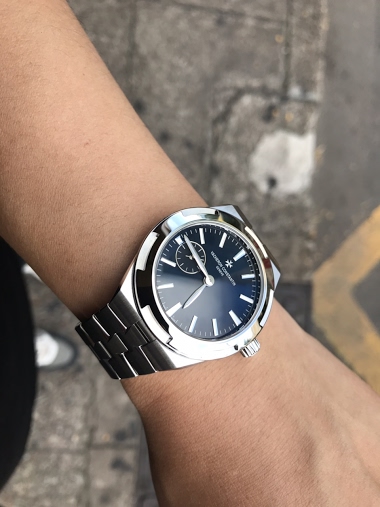 Very happy! 37mm fits nicely on my wrist. The blue dial is memorising!
29d
Kingston
Vacheron Constantin Minute Repeater Perpetual Calendar Ref 30020 in platinum: For the sheer pleasure of the eyes.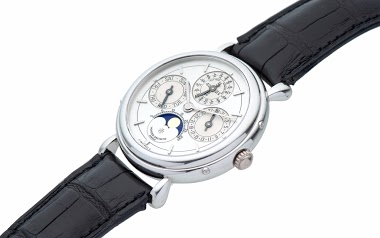 For me, Vacheron Constantin is synonym of " exquisite ", " refined ", " purity ". And, according to my tastes, this Ref 30020 in platinum is a true Vacheron. A 36 mm big, under 10 mm high, pure marvel. These tear drop lugs, the dial are to die for. And wh
3d
amanico
Buying from Les Collectionneurs series.
Does anyone here have any experience purchasing a vintage Vacheron from the Les Collectionneurs series? I'm in the process of buying a time piece from them and have a few questions. 1) Some of their watches were told to me that they have original dial but
5d
CL
Overseas perpetual boutique edition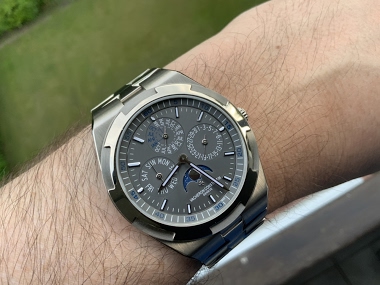 I'm really enjoying my new acqusition: the gorgeous Overseas perpetual ultre-thin in white gold...
2M
Tifosi99
Nothing special...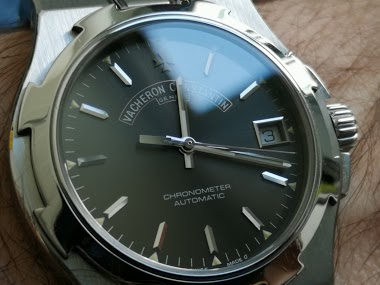 ...just a fresh pic of my grey-dialed, 1st gen VC Overseas, Ref. 42040, which I'm wearing today. Greetings, Ron
18d
Tifosi99