Incoming Overseas Reverse Panda Chrono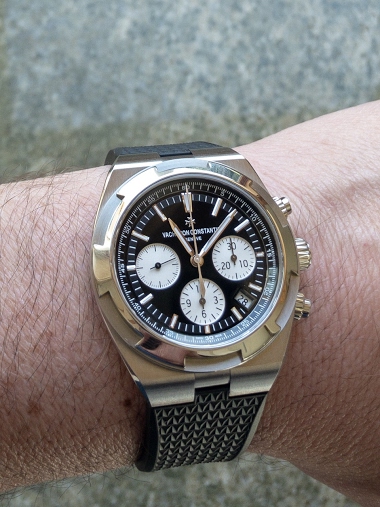 Greetings all - my first post here. I just took delivery of the Gen III panda Chrono a few hours ago. Picked it up from DavidSW, who provided great service throughout the process. I'm just getting used to switching out the bands...so far I'm loving the cr
8M
Cerachrom
An old love, and a lot of regrets. Vintage Vacheron Top Wind.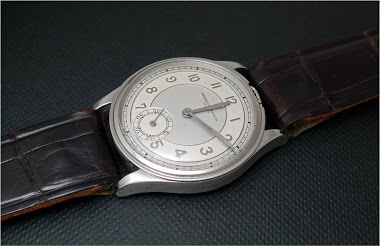 31 mm of pure beauty, this old Vacheron, a kind Patek Ref 96 cousin but with the crown located a 12. I still kick my head on the walls when I think that I passed on this one. Best, Nicolas
4d
amanico
I should add a Mercator in my collection...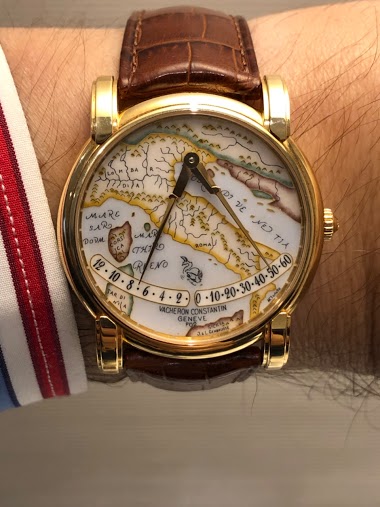 I love these watches... enamel or gold dial... and this one with a focus on Italy is very tempting! Fx
4d
alex
My newest pick up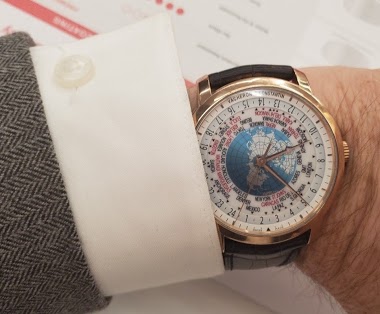 17d
shafran
Watchwinder for the manual winding watch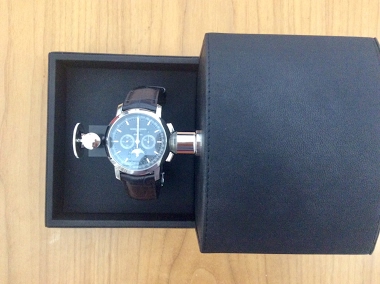 Few days ago I posted the thread on the delivery of my latest watch the Vacheron Constantin Traditionelle Perpetual Chronograph. It came with a special winder for manual winding watches. Initially I was curious how it would work and to be honest, I was a
4d
Jeff_Menna
The Overseas is still getting plenty of wrist time.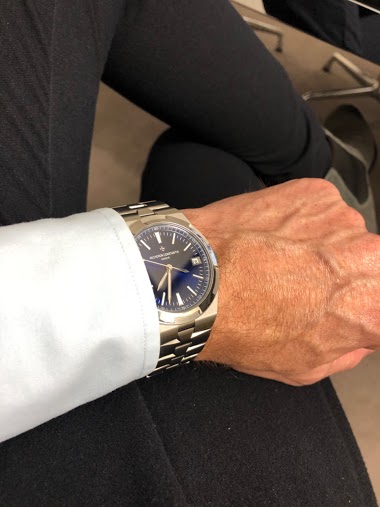 Happy Thanksgiving to those celebrating. Best, V.
8d
Pretty Boy
Some very serious muscle flexing by VC!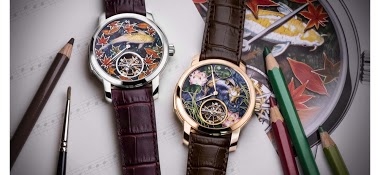 VC has announced 11 new chiming watches, including 4 pieces of Les Cabinotiers Minute Repeater Tourbillon - Four Seasons. The Autumn and Summer pieces are shown in the photo (credit: Hodinkee). I absolutely love this combination of fine watchmaking and ar
5d
Bill
I was fortunate to recently pick up this piece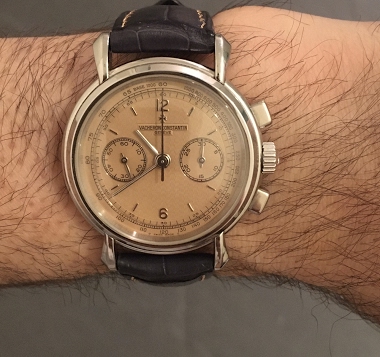 9d
mrds
Over The Sea With My Overseas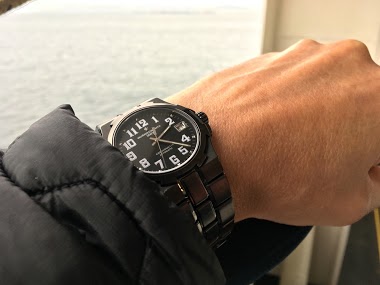 Couldn't resist taking a wrist shot "over the sea with my Overseas" ;-) Any other OS on water photos out there?
18d
TomKxx