A visit at the Breguet Manufacture, November 2019.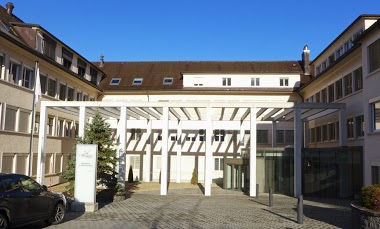 Breguet certainly is one of these magic names of the watch industry. We all have these old ads in mind, featuring some famous clients of the brand, such as Napoleon, Marie Antoinette, Churchill, just to name a few. We are many to have some models in mind,
17d
jmpTT
Some beautiful timepieces spotted in the new Duesseldorf Breguet Boutique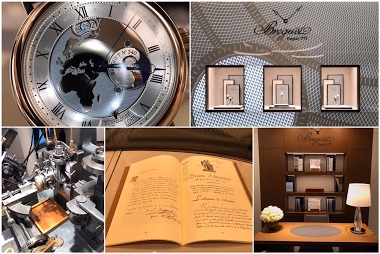 The new Breguet Boutique in Duesseldorf opened its doors just one week ago and last Thursday I had the pleasure to spend a few hours to enjoy the amazing hospitality and to get up close with some true marvels. Let's start with two timepieces that both fea
5d
MTR
Is our beloved 7027 discontinued?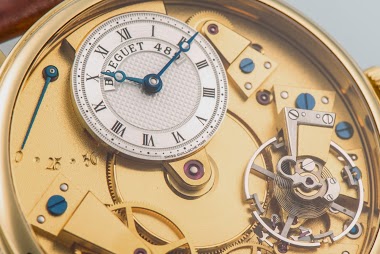 I've been a stalker on these forums for a long time and i've read that quite a few of us here like the 7027 with its 37mm case, perfect proportions (something lacking in the 7057) etc. The 7027 is a watch that i fell in love with in an instant. It kind of
9d
amanico
A quick view on a piece unique...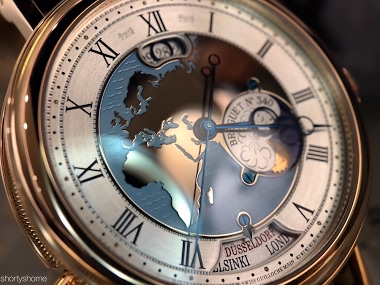 ... to celebrate the new Breguet Boutique in Duesseldorf, Germany. One Hora Mundi in rose gold and one in platinum are available... and I really appreciate the opportunity to have encountered one of them yesterday. Cheers Henrik
7d
Steve (UK)
Finishings: Breguet Classique Tourbillon Extra Thin.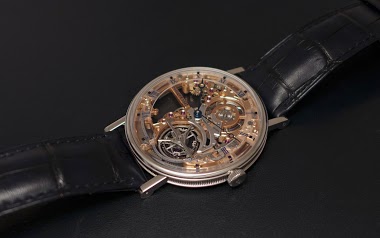 I posted this picture, recently, in my visit to the Manufacture: Here are some other pictures sent by my contact, showing the details of the finishings: Beveling: That one, I did it... Well, it was not a convincing outcome.... Now, the engraving: And the
5d
amanico
For today, an older model but still in the catalog. I love the size. HAGWE!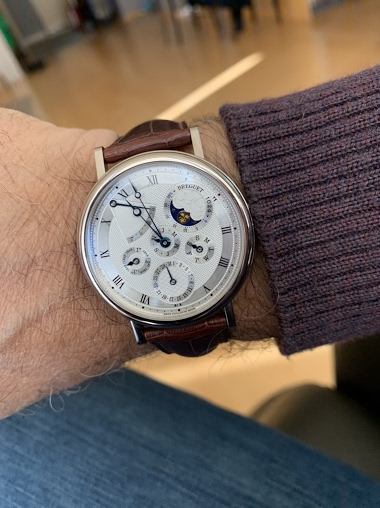 6d
Spangles - Mr. Tabby
Breguet Tradition Tourbillon à Fusée, Rose Gold Ref 7047. Saturday Delight.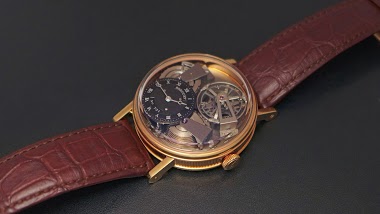 The Tradition " Time Only " ion white gold, 37 mm, is one of my very favorite Breguet, but there is another one which is mind blowing, the Tradition Tourbillon à Fusée, ref 7047. And here, a notable exception, even more in rose gold. The platinum version
13d
amanico
That lume looks like super luminova....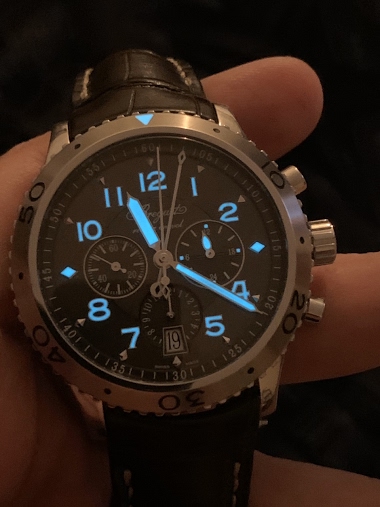 11d
AlfaQ4
A picture of the Breguet La Marine Alarme Musicale in wg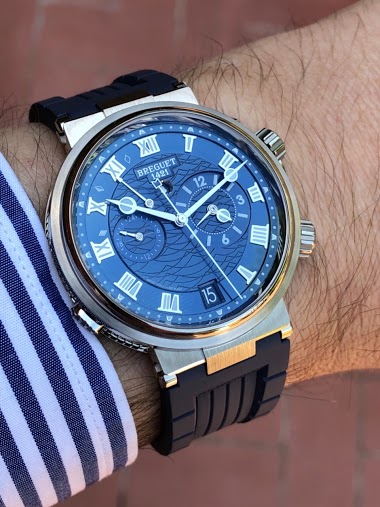 The third generation of La Marine collection is strategic for Breguet. And my fav piece from this collection is without any doubt the La Marine Alarme Musicale. I find it practical and very well executed. My fav version comes with the wg case and the blue
6M
Steve (UK)
Now I plan my gifts to match her Breguet!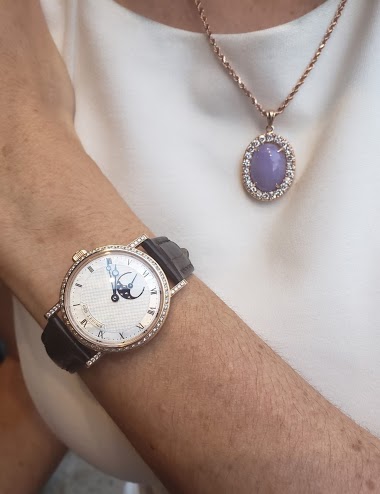 A lovely watch which matches my feelings for her. Plus, a recent picture of a classique I'm enjoying.
14d
Spangles - Mr. Tabby