Another sublime Breguet Type XX Chocolate dial.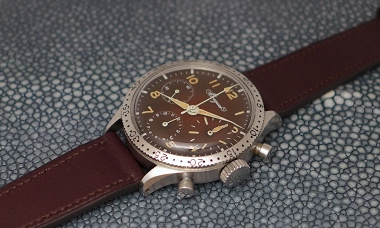 You will notice the uncommon bezel... Which, according to its owner, is a correct one. And the hour and minute hands, which are not my favorite. But what a dial! I am poisoning myself with all these Type XX I am posting. Best, Nicolas
2d
amanico
Inspired by the recent posts...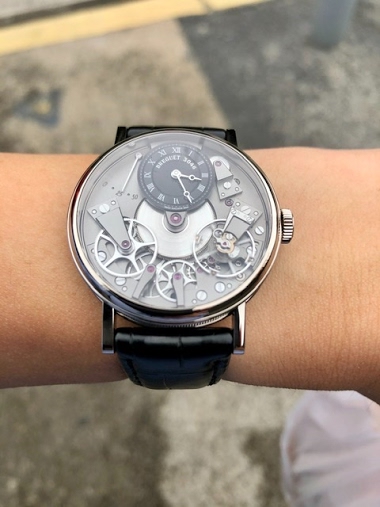 Breguet La Tradition has always been on my wish list for years and I finally acquired one. After putting it on my wrist, it made me wonder why it took me years to get it. Got a good deal for a NOS, which costed less than the ongoing price for a Rolex GMT
2d
christianch
Equation of time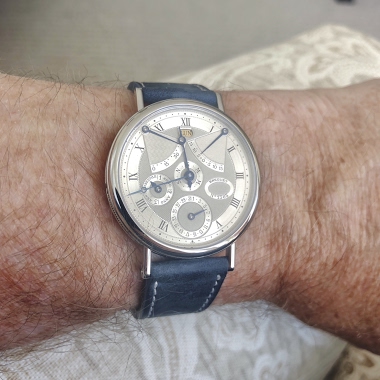 Dial is complex, but seems to work. Watch is small and thin, which I like here.
3d
BigFatPauli
Breguet moderator Alberto Schileo interviews Breguet CEO Nicolas G. Hayek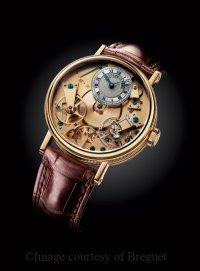 Alberto interviews Nicolas G. Hayek in a frank and open discussion about the Tradition and Breguet in general. Click on the image to go to the interview Please post a note of thanks in appreciation of an interview that took a very long time to set up . .
14Y
a.lber.to
A first close up of the new Classique 7337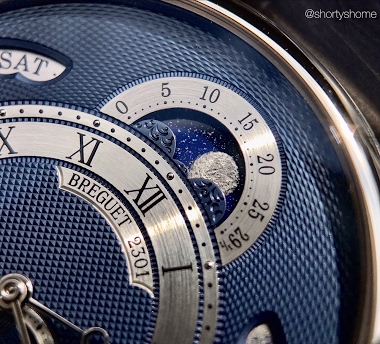 Today I had the huge pleasure to get up close with some 2020 Breguet novelties. I will share a lot more in a few days, but I could not resist sharing this view on the moon phase indication of the Classique 7337 with you immediately. Cheers Henrik
1M
eklektik
My 5207 went to servicing today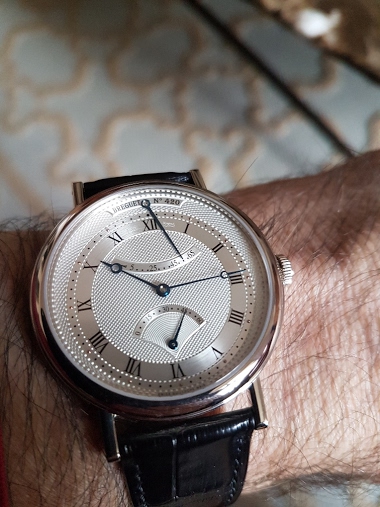 Nobody except me at the flagship store...
1M
eklektik
2020 Novelties. Breguet La Tradition Seconde Retrograde 7038 ( for ladies ) and 7097 ( for men ).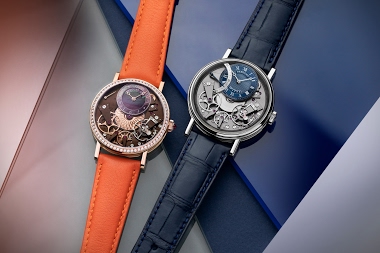 2 new La Tradition are born. Well, two new versions of the La Tradition Seconde Retrograde, to be precise. One for ladies, the Reference 7038, in rose gold ( 37 mm case ) with a fluted bezel paved with diamonds and a ruby on the crown. The dial is guilloc
9d
amanico
Happy Anniversary Breguet!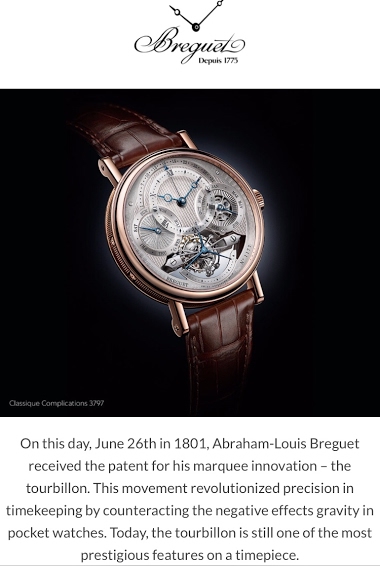 13d
Vaillant
I regard Breguet the most under rated haute horological brand...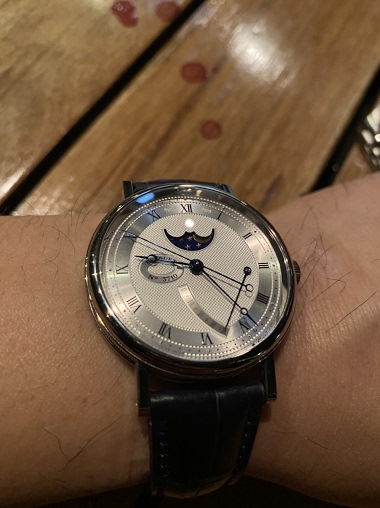 This is a friends Breguet ... it is simply sublime in all aspects. Despite my praise for this brand I know it's not for everybody as for all brands. Any way enjoy the crappy iPhone scans caught in low light.
15d
eklektik
My new Breguet Tradition 7097.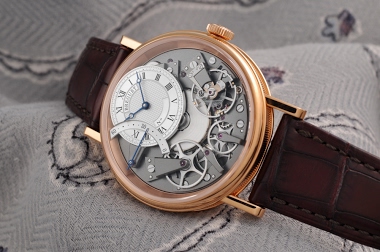 I guess everyone makes a few mistakes during his/her watch collection "career". One of my mistakes was when I sold (actually it was a trade-in) my Breguet Tradition 7057 in white gold a few years ago. Time now to rectify that mistake! I personally find th
12d
jlux