Breguet Type XX Platinum Salmon Dial.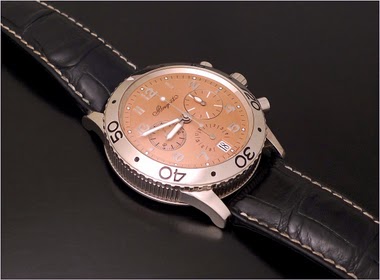 Yes, yes, I know... You will say another one... But this watch is such a beauty that I am sure you will forgive me. Platinum case, rose gold salmon dial, a winning combination. Ah yes, without the date, it would have been better. But I wouldn't have the s
1Y
amanico
New Strap...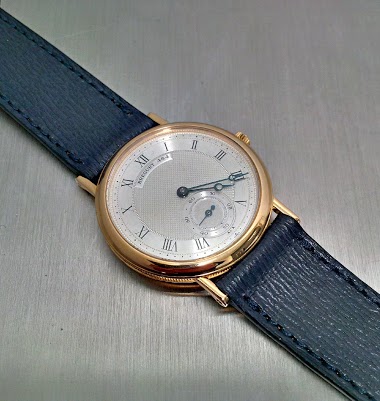 ...on the 3290...i think the blue suits it quite well...
1d
Izhik
The marine keeps its elegance. Morning from Dubai airport!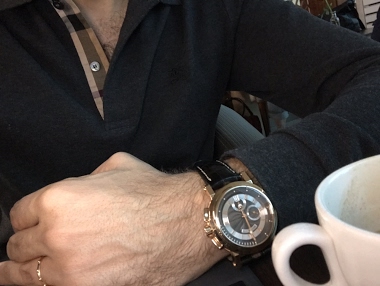 3d
Jurry
Need advise from my fellow purist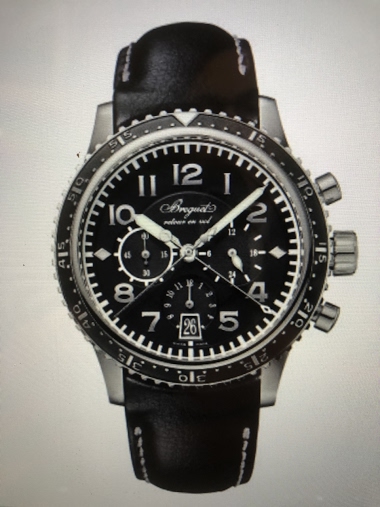 I am trying to decide between a typexxi 3810 ti and a type xxi 3810st The st comes equipped with 584q/2 with silicon pallets and a flat silicon balance spring where is the titanium version comes with the caliber 584/Q1 I prefer the titanium version for ov
6d
aperna5549
Blue rubber strap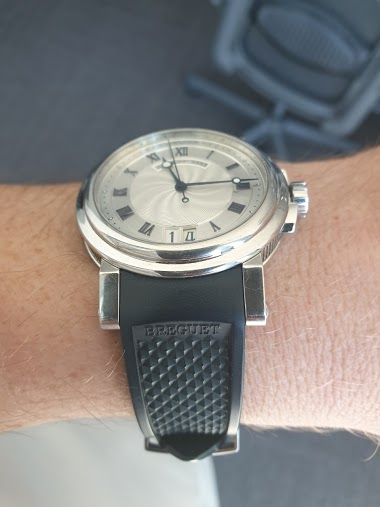 Needed a smaller strap and took a chance on the blue. Suits this watch quite well.
6d
Bill
Its a grower for me .... and it starts with a whisper ... HAGWE Everyone !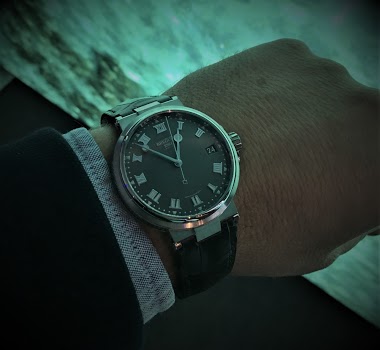 7d
templetowers
Breguet Type XX Roll Call?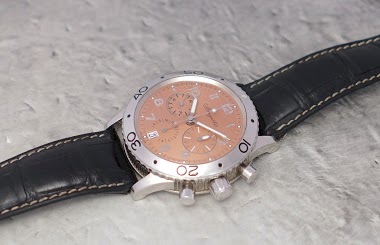 Let's start a roll call of the Type XX. It doesn't matter you post the one(s) you have or your dream about. Let's just share what those you like. Here is the only one I have. Type XX Platinum, salmon Dial, LE of 90 pieces from 2004.
1M
amanico
Finally, pics of a Breguet with a Peseux 260 movement...
Dear Forumners! A watch collector and historican who's name shall remain unknown sent me these pics of a very rare Breguet which is in his possesion. It is a Breguet fitted with the famous Peseux 260 calibre, constructed to stand the tests of ultimative t
15Y
amanico
One of the most beautiful Vintage Breguet Type XX I've ever seen.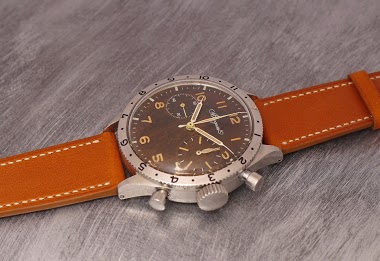 Here it is. The marbled dial, its color, the case in top shape... That is something I am dreaming of getting, one day. These Type XX drive me crazy. Best, Nicolas
11d
amanico
Since it was launched years ago, it's been always on my wish list, and still is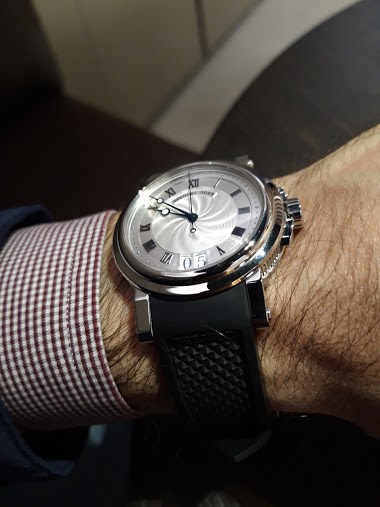 Today I had the opportunity to try it on again and confirm that's an incredible watch: beautiful, well built, great design, versatile and extremely comfortable among many other positive attributes. And unbelievably underrated, which is also something posi
13d
pmh6000