A visit at the Breguet Manufacture, November 2019.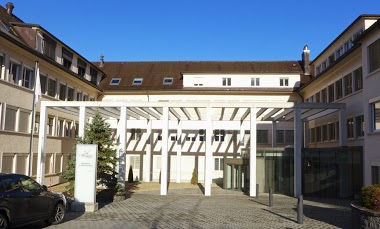 Breguet certainly is one of these magic names of the watch industry. We all have these old ads in mind, featuring some famous clients of the brand, such as Napoleon, Marie Antoinette, Churchill, just to name a few. We are many to have some models in mind,
3d
amanico
A happy moment at the Vallée de Joux.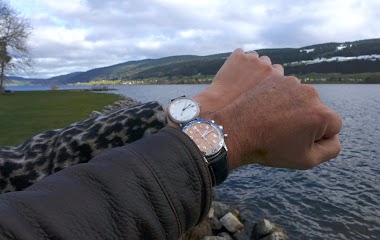 A meeting with my contact at the Breguet Manufacture, who is also a great friend of mine for some many years, now. Between two visits: I am still writing the report of my visit at the Manufacture, which I will probably post on next Monday or Tuesday. Stay
8d
amanico
The marine keeps its elegance. Morning from Dubai airport!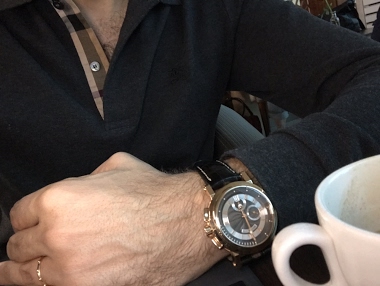 7M
shafran
A picture of the Breguet La Marine Alarme Musicale in wg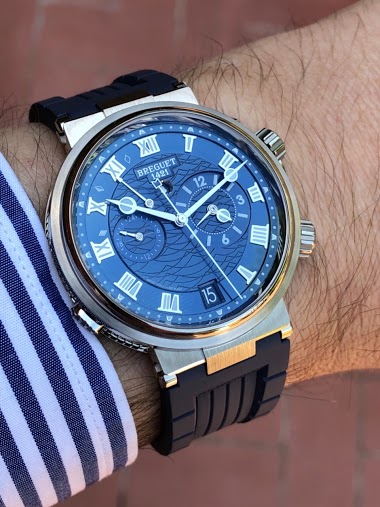 The third generation of La Marine collection is strategic for Breguet. And my fav piece from this collection is without any doubt the La Marine Alarme Musicale. I find it practical and very well executed. My fav version comes with the wg case and the blue
6M
shafran
Back from the Manufacture...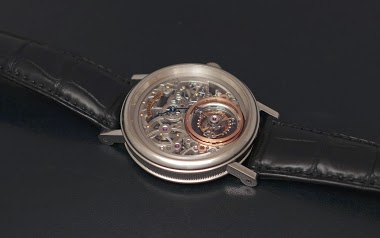 With tons of pictures and good things I saw. I have to put all this in order and words. But in the meantime, just to make it salivate, what about a picture of a wonderful Tourbillon Messidor, ref 5335? A watch I discovered many years ago. One of the nice
9d
amanico
High Tea at the Frankfurterhof Frankfurt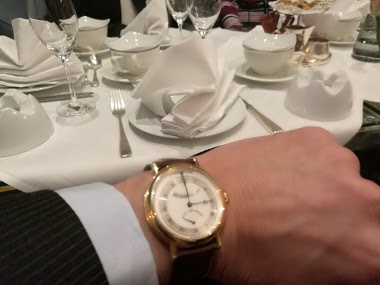 8M
halgedahl
Breguet casual Saturday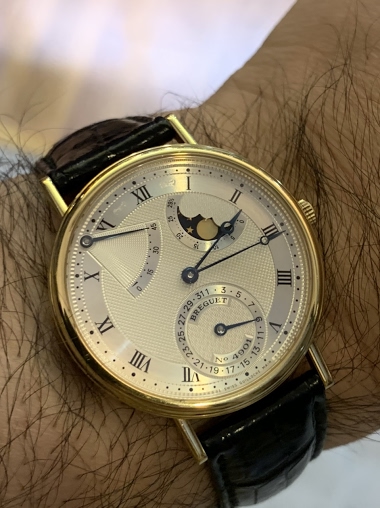 13d
eklektik
Time to move for the Breguet Manufacture. And which better watch than the Breguet Type XX Salmon?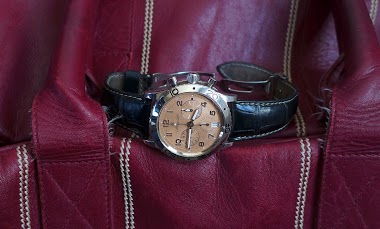 On my bag... Best, Nicolas
11d
amanico
On next Tuesday, I will visit the Breguet Manufacture!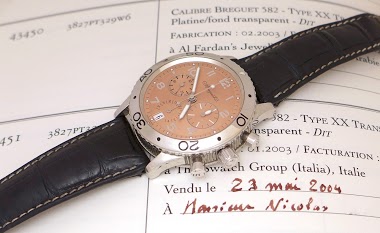 I can't wait to discover the universe of this elegant brand. Of course, I will bring this one with me, my beloved Type XX Platinum Salmon dial. I will keep you posted. Best, Nicolas
13d
amanico
Breguet Type XX " Only Watch / The original Type XX FG 54.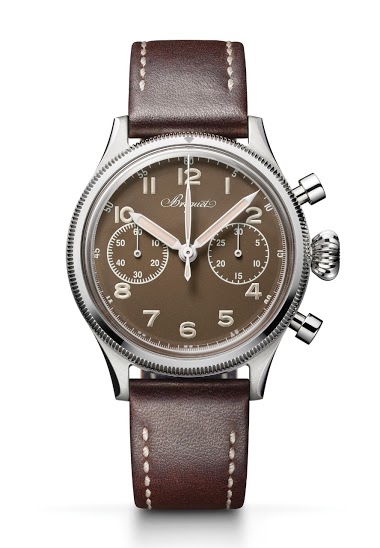 I really hope the winner is among us, and that it found a passionate about Type XX. If it made such a good score, it is probably because it is very close to the original, including the movement ( a new old stock Valjoux 235! ). That is a great one! Best,
12d
amanico