Frosted dial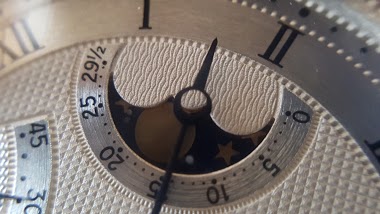 Dear purists, I took a very close look at my 3130 dial using a couple of lens, and noted that the guilloche on the various parts has a frost/hammer effect I never noted. It is present on all the different patterns. Is this a known characteristic of this d
3d
amanico
A visit at the Paris Breguet Boutique. Part Two: A review on The Breguet Classique Triple Calendar Moon Phase reference 3330.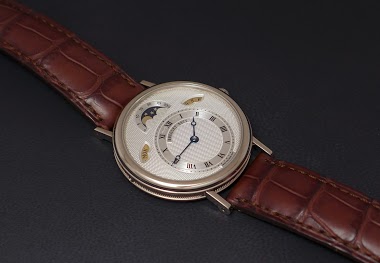 I had six goals when I visited the Paris Breguet Boutique, and I was lucky to score all of them, thanks to the kind collaboration of the Boutique Team, my contact at Breguet, and Mr Emmanuel Breguet. One of them was to review the Classique 5177 Blue Ename
9d
amanico
Breguet presents its new 2019 collection. Press Release.

My contact at Breguet just sent me this message I wanted to share with you. We'll come back to some of these novelties later, no worries about that. BREGUET PRESENTS ITS NEW 2019 COLLECTION In 2019, the Classique Grandes Complications line welcomes the Cl
3d
amanico
One shot of one of my very favorite Breguet: Breguet Chronograph, Ref 5247 White gold Enamel.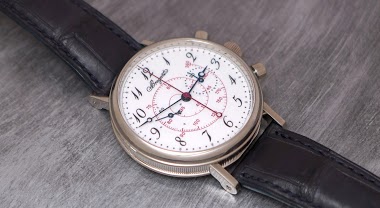 No worries, I will review it, in June or July. But for the moment, I cannot resist to the pleasure of sharing a watch which I will get, one day, this white enamel chronograph in white gold. A watch I had the pleasure to see while I was at the Paris Boutiq
4d
amanico
Heading back home and had a refreshing trip to london ...always will be my favourite city!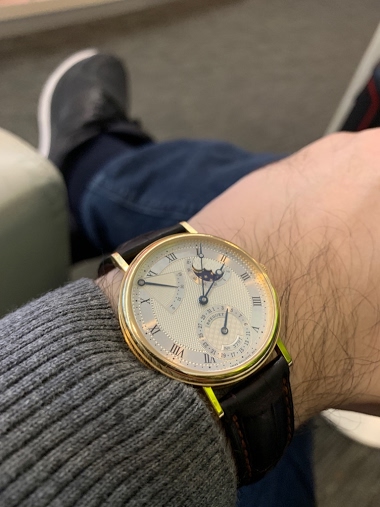 10d
Spartacus
Opinions requested! What do you think of the Breguet 5317, please?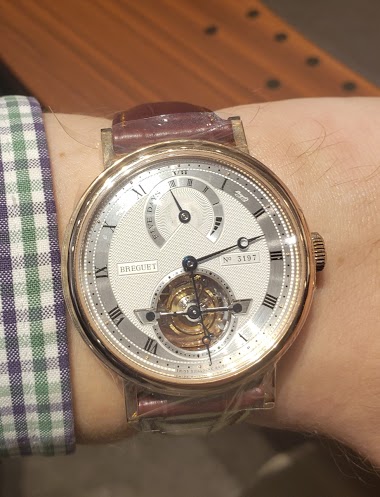 Received an unexpected offer and the input of Watchpros will make deciding more fun. I like Breguet more than is healthy! Please give your take, like or dislike and why! Thanks!
6d
Spangles - El Atigrado
Contemplating a 36mm 5800 (pre-Swatch) on a bracelet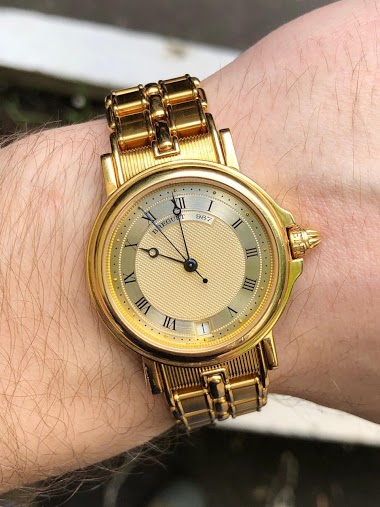 It has a JLC 889 inside, I'm interested in the yellow gold case and bracelet. Dial versions include this yellow guilloche, a more usual silver guilloche, and a rare mother of pearl dial. What do you think about this yellow version?
7d
DruidPadj
A picture of the Breguet La Marine Alarme Musicale in wg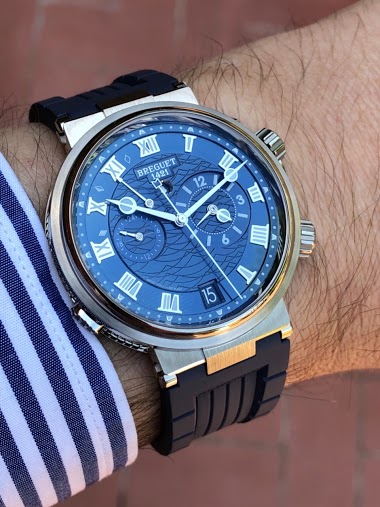 The third generation of La Marine collection is strategic for Breguet. And my fav piece from this collection is without any doubt the La Marine Alarme Musicale. I find it practical and very well executed. My fav version comes with the wg case and the blue
9d
shortys home
New Love!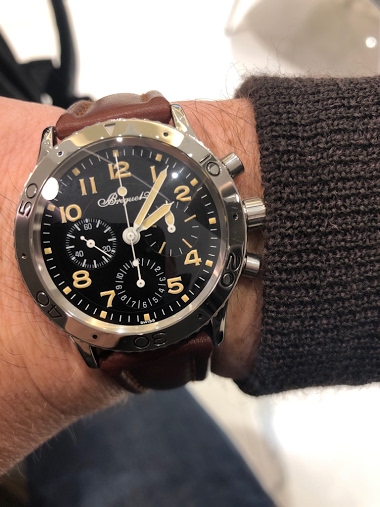 3M
templetowers