URWERK UR-111C ..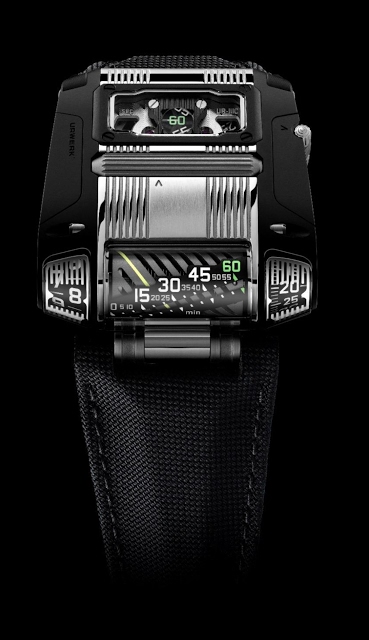 Limited edition of 25 pieces MOVEMENT Calibre : Self-winding calibre with stop seconds Jewels: 37 Escapement: Swiss lever Frequency: 4 Hz Power reserve: 48 hours Materials: Anodized aluminium cylinder; LIGA-processed nickel second wheels. Surface finishes
1h
Watchonthewrist
Finally found one!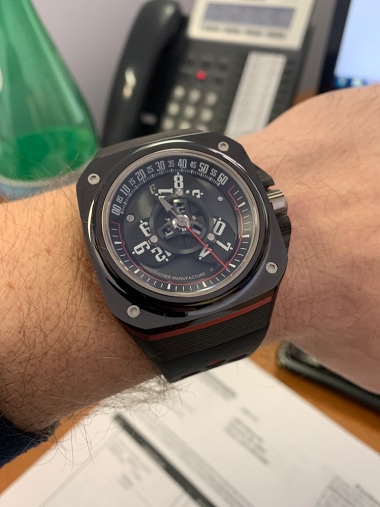 I was pretty impressed when I saw Gorilla enter this Fastback Drift into the GPHG in 2018, they sold out their 250 piece run well before I had a chance to get one.
6h
India Whiskey Charlie
My first rectangular one.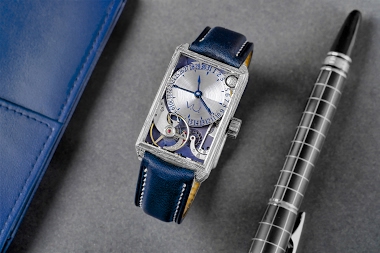 Hello everyone, this is my first properly rectangular watch after years of making round ones. Cushion with round crystal doesn't count What do you think? Have a great day, Ondrej
4d
FatFryer
New found Doxa love
I have noticed Doxa watches for a long time but never really looked at them. I never paid attention. I figured other more "expensive" brands were the real deal and that the Seiko turtle had the cushion case and was good enough. Recently Doxa released the
12d
ripper444
My next step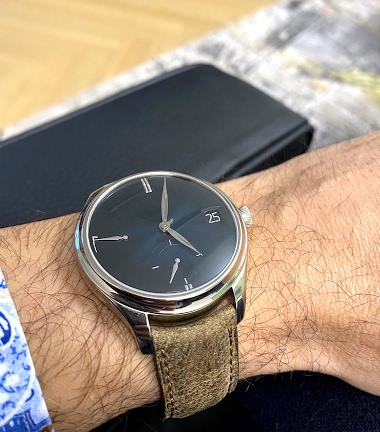 to consolidate my collection and raise the quality and joy. My Moser Purity Perpetual in WG with black/dark blue fume dial. 42 mm. Perfect fit due to the curved shape of the case and the lugs. 7 days PR and a very reduced appearance. What a watch!! 3 watc
3d
emcquillan
A picture of the caseback of the Romain Gauthier Logical One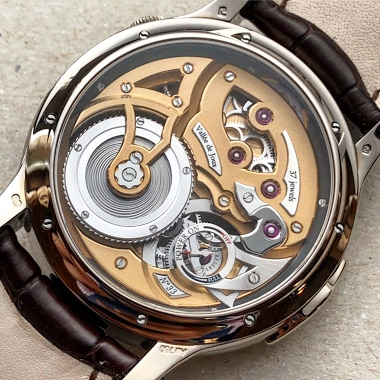 As beautiful as the front Fx
1d
Watchonthewrist
This is by far one of my all time favorites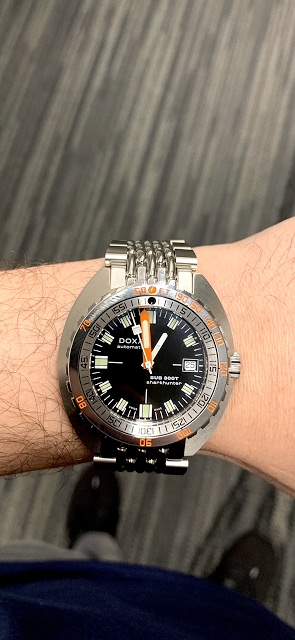 This watch is hate it or love it! I love it! One question I had was why is there no helium escape valve on a 300T that was supposed to be a nod to the 1969 sub 300T or was the helium escape valve only on the original 1967 version?
3d
ripper444
Ming Monday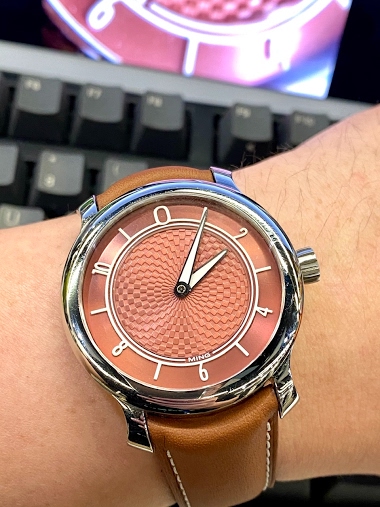 Simply stunning. Was initially skeptical when I placed the order, but enjoying it more and more each time it's on the wrist.
4d
Mike H
Could this Legacy Machine FlyingT become my first of this intriguing brand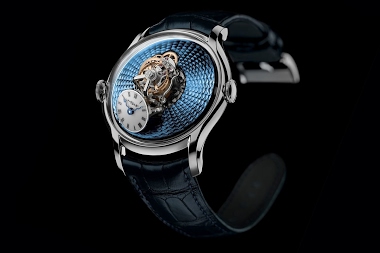 4d
Watchonthewrist