Had lunch with a couple of beauties this week...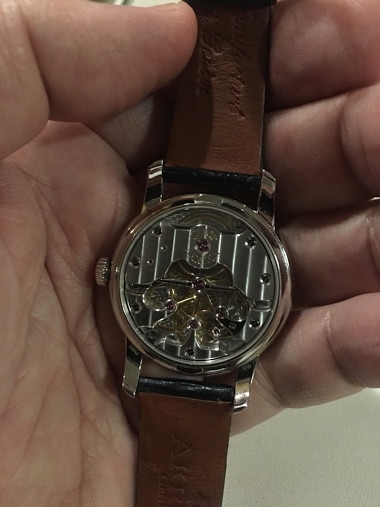 The watches were impressive but not as much as the company : ) Maybe more later as I am traveling. Best to all...
4h
Ronald Held
Gronefeld principia
Quick question. I put a deposit on a salmon ss principia today. I tend to get tired of things pretty fast. Do u think this watch will retain its value reasonably well. I always expect watches to lose 30% out the door. Thanks for your input in advance.
18h
Ronald Held
Strap options, what's your preference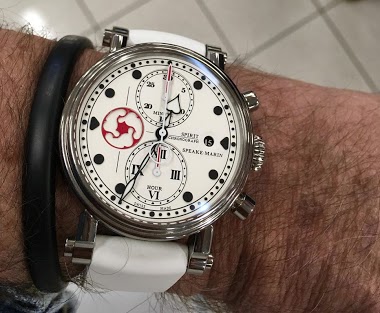 This is a rather unique watch. It's #22 out of 28 and the only one with the topping tool logo in red on the dial which turns like a second hand. I've been fighting with straps to see which looks the best. The white rubber is the stock strap, the red looks
1d
TS1987
Aquatimer getting some wrist time yesterday.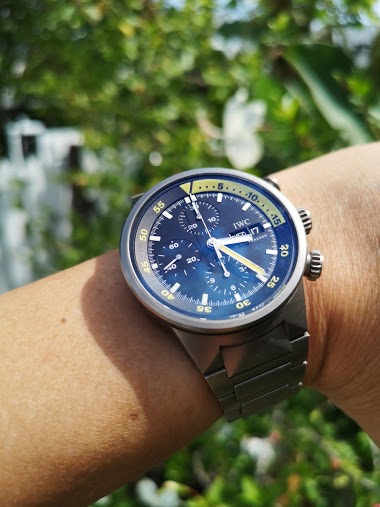 Full titanium. Comfortable on my wrist.
1d
rolandc
It's Friday, what's on your wrist?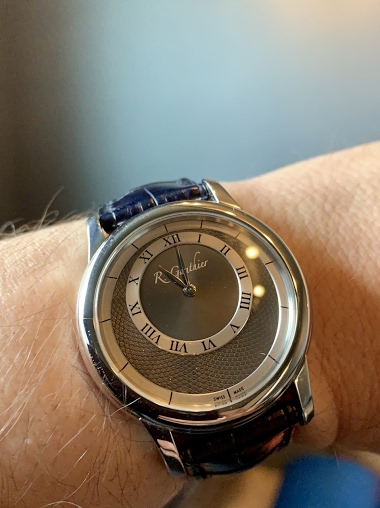 First time on mine and new to collection And since I\'m likely to get asked.
14d
dmv4star
One of the best and easy to operate perpetual calendars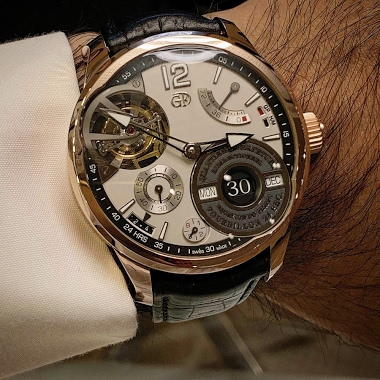 And looks damn sexy too You set the perp forward or backward very easily And equation of time in the back side (forgot to snap a pic) The watch has presence on the wrist but doesn't overwhelm it Wonderful experience the GF PC is Have a great Wednesday eve
2d
Jurry
Shorty after reading Elliott55's story of his lost JLC due to street failure, my Gerber took a similar dive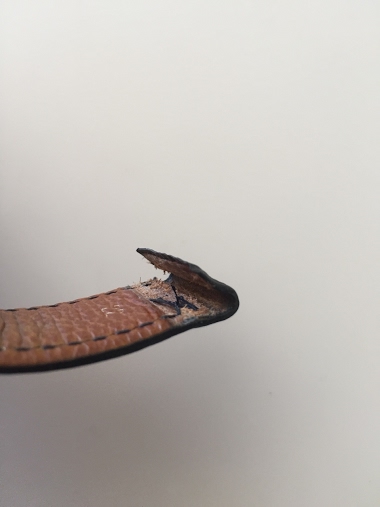 Onto the kitchen floor ... thankfully it was "soft" linoleum over wood and not tile or concrete. Spring bars intact, strap came unglued. Guys, check your straps now and then! Cazalea PS - it seems to be running okay
1d
Bill
Vintage Cauny Chronograph circa 1950s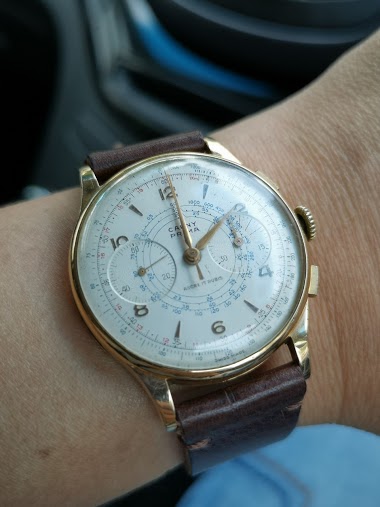 Caliber Landeron 51. 18K Rose Gold. 38mm wear like a 40mm. Manual Winding.
3d
rolandc
A Globe like no other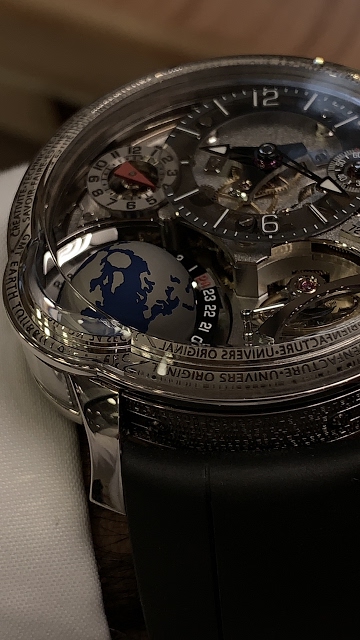 I'm speechless GF to me is like the top of Everest They are alone on the sphere of holorgy, THE Top of the crop for me at least Unparalleled sophistication , elegance and excellence Whenever I put on a GF my heart literally skips many beats it's scary I o
3d
janef
A splash of color on a Monday!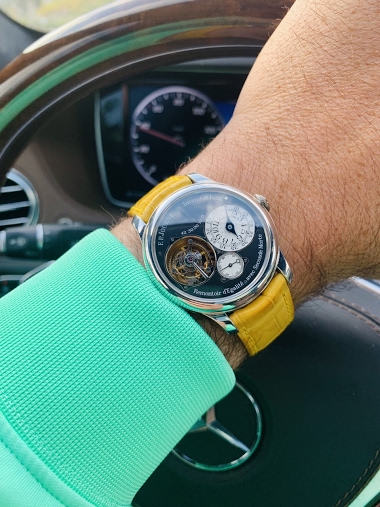 3d