Hajime Asaoka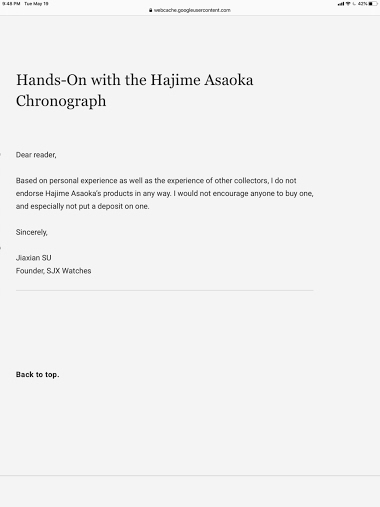 I just came across this on SJX. Any insights?
6d
KIH
First Post: MB&F LM1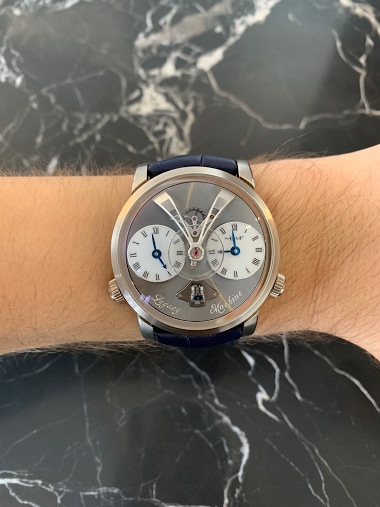 I've been reading this forum for a while and got a lot out of the awesome content. I haven't posted before and had some free time today, so thought I would share some photos and thoughts on my latest incoming (LM1 in WG). Journey so far: I've been casuall
3d
JerryW
New to Indies. Guidance 38-40mm time only dress watch.
I've been bouncing around researching Rexhepi/Akrivia, Kari Voutilainen, Gronefeld, Roger Smith, Lang & Heyne, Vianney, Gruebel and others. Not including FP Journe because they're too big and certainly not including A. Lange & Sohne because they a
1M
JerryW
Remember Vulcain ?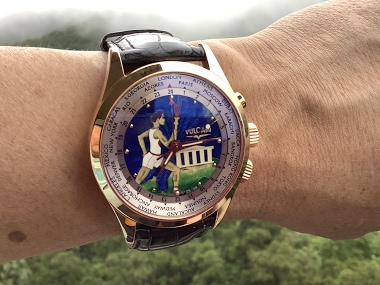 This rose gold beauty is the hand wound World GMT Alarm model, with cloisonné dial (limited edition) 42mm. In house movement, the alarm sounds like a mechanical toy when it goes off. Founded un 1858, the brand faces challenging times
2d
CR
Paul Gerber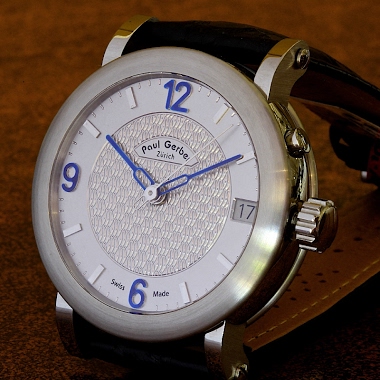 Anyone know how to buy these in the US? Thanks Bob
1d
thegrailwatch
Wish it would be mine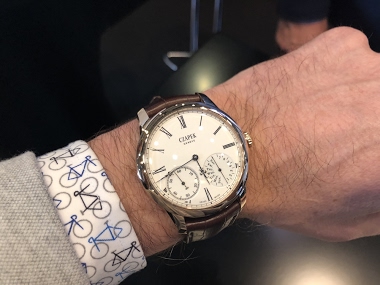 cause I love everything about it: The size, the look, its special hands, and best of all: It is the most comfortable watch I ever had on my wrist. HAGWE you all and please stay safe.
2d
Watchonthewrist
Tsoroev Rashid 1/1 Shield watch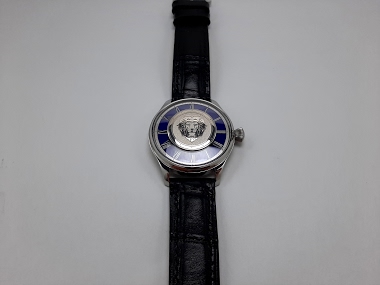 Hello to the all members of WatchProSite! My name is Tsoroev Rashid, i'am 23 years old watchmaker from Russia. I started my watchmaking way when i was 15. When i firstly came in the fine watches shop i was very impressed and immediatly understand what i m
3d
Tsoroev_Rashid
Tsoroev Rashid 1/1 Shield watch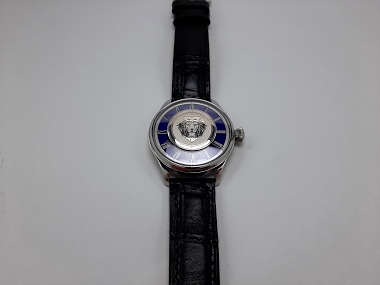 Hello to the all members of WatchProSite! My name is Tsoroev Rashid, i'am 23 years old watchmaker from Russia. I started my watchmaking way when i was 15. When i firstly came in the fine watches shop i was very impressed and immediatly understand what i m
3d
Tsoroev_Rashid
All Black Zirconium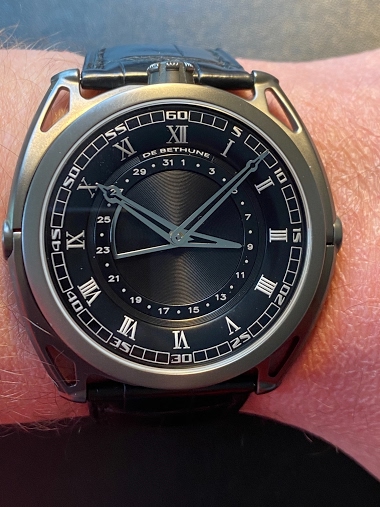 Titan Hawk in sandblasted anthracite zirconium... I think this is a great stealth DeBethune. Automatic with date. Great articulated lugs. Won't see many. Very wearable. And maybe I will get to wear this one over my better half poaching it.. (the SV is how
4d
mrds