Any experience with Asaoka?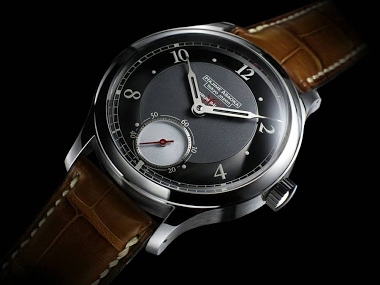 Hi all, Just wanted to see if any one you have had experience dealing with or purchasing a Japanese watch from Asaoka? He is one of the few AHCI members from Japan. Specifically: - what do you think of his basic time only model? I really like this Art Dec
2h
Euroasianstar
2 Moritz Grossmann watches I discovered yesterday: Benu in white gold / Tefnut in rose gold.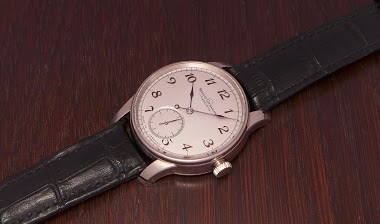 I had the opportunity to see more than 2 Grossmann watches, but let's start with two of them, the Benu and the Tefnut. Botth being reasonably sized, the Benu with its 37 mm white gold case and the Tefnut, with its 39 mm case. The Benu is very much my tast
54m
Friday Candies: Kari Voutilainen. 2 watches.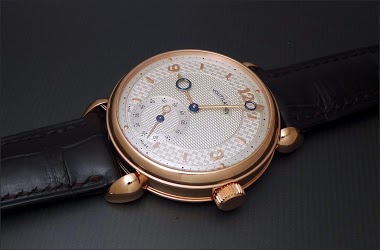 A piece unique for Watchprosite 10th Anniversary, in 2011. Spotted in Las Vegas, during our IGOTT. The Twenty Eight: Decoration and finishings at the top. Not much more to say. Best, Nicolas
1d
amanico
Perpetual made easy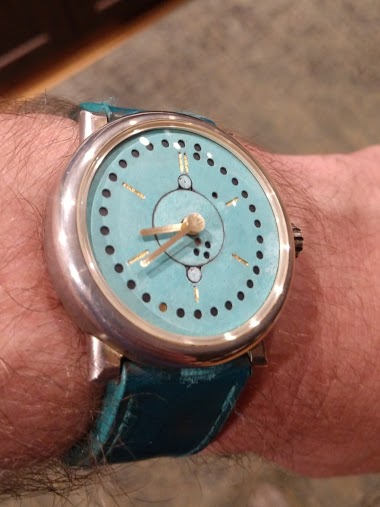 Silver case, nebra dial, gold hands and indices 👌
1d
Tim Jackson
Some quick little shots of the GF Contemporaine Blue 24 Second Tourbillon just for fun.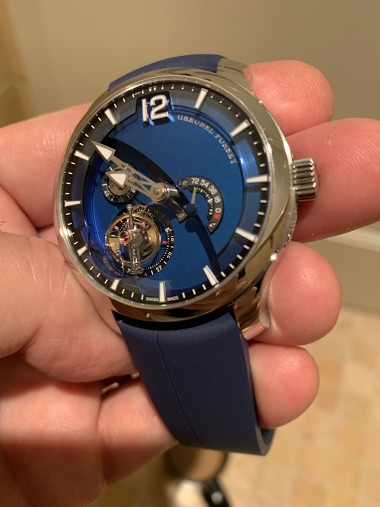 1d
small-luxury-world
Latest incoming...!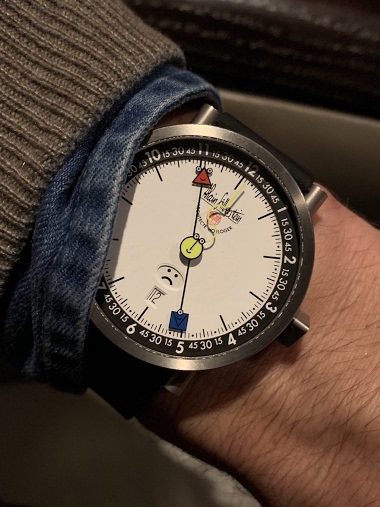 Very excited to have added this somewhat quirky titanium marvel to my little collection! Looking forward to many fundays with this smileday:
1d
Cpt Scarlet - Mr Brilliant Red
Who will be interested in a "Purists' LF LE" with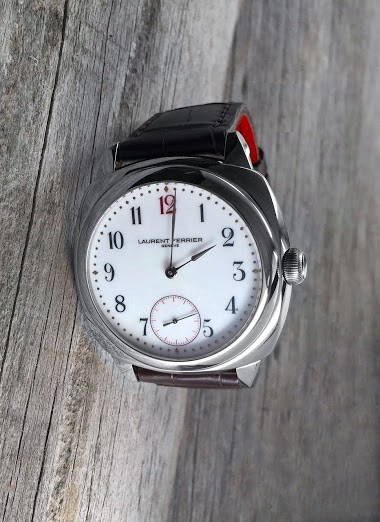 a white enameled dial a red "12" Breguet numerals (instead of arabic ones like this version) Asegai hands Photo credit M4 Breguet numerals as on this one recently seen for sale and either round or cushion case Steel case. Are you 5? Are you 10? Thanks for
4d
Pretty Boy
Incoming Gelidus from Laine Watches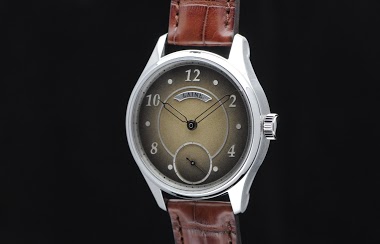 Friends, My fellow purist and I are excited to share our passion of Laine watches to this community. My dear friend and I started a journey with Torsti Laine to co-design bespoke dials that we always wanted on a time-only piece. Why Torsti? We liked the d
15d
Euroasianstar
Purple Haze - H. Moser & Cie Concept Purple dial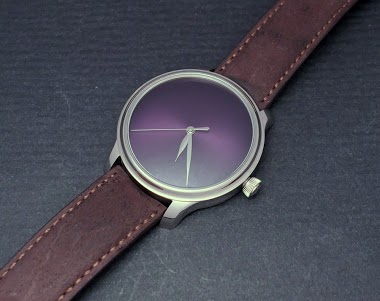 Not long ago I had the chance to handle this H. Moser & Cie Concept with Purple dial. An absolute stunning watch! The combination of purple and white gold... The different shades of purple depending on the light settings... The "minimalistic yet complicat
4d
blomman Mr Blue
,,Not For Everyone,, but I just love it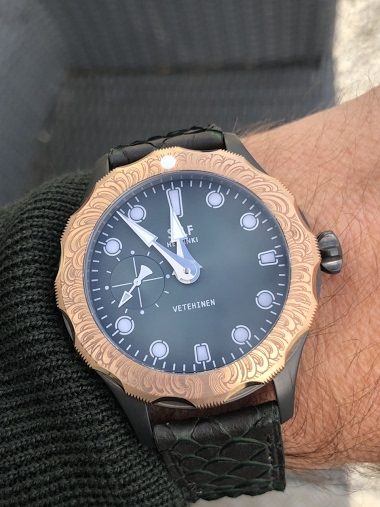 The all new SUF Mo Coppoletta 2 . Last week Stepan Sarpaneva Introduced this new edition from his SUF collection . When i spoke to him last year at Basel he told me he had a great and new idea for the new SUF MC . I told him please keep me informed , two
3d
Ares501 - Mr Green