Laurent Ferrier Galet Round Blue, Galet Square Champagne.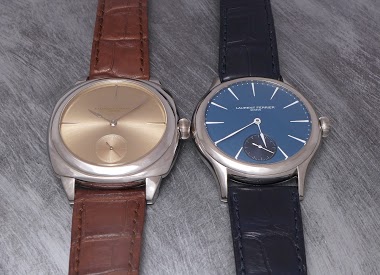 Just one picture to show two different cases, and two different dials. Especially the champagne dial I never saw in the metal before. Best, Nicolas
1d
amanico
So, I got the Moser for non-Moser people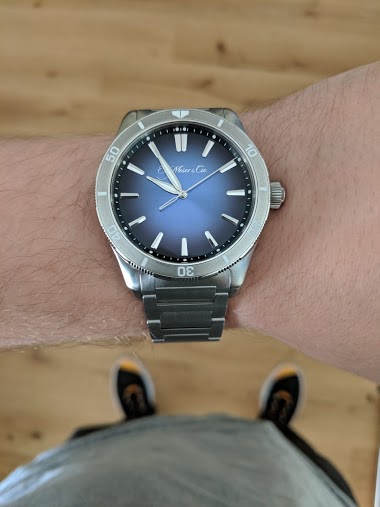 I've read with interest the previous posts about this watch on the Board. It seems to create Split opinions. While Some like it a Lot, others think that it's not really fitting well into the Moser Line-up and there are better ones. Over the past few years
1d
aperna
Max Busser and Friends Horological Machine Nr 7 Platinum Red.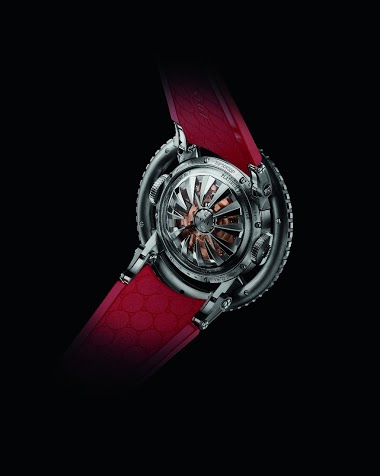 A jellyfish on your wrist, in red, now. The case is huge, with a diameter of 53, 8 mm, very thick, with 21, 3 mm, the water resistance is the only thing which disappointed me, given the nature of this watch, with 50 meters only. But damn hell, what a beas
26d
amanico
What do you think about this new Hentschel H2 Sport?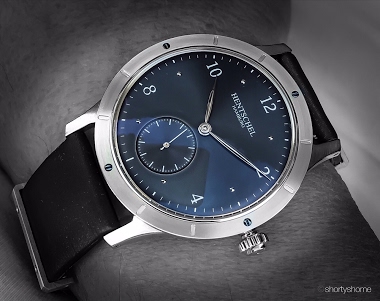 It's a prototype of the Atlantis in white metal... not necessarily stainless steel 😉 Cheers Henrik
3M
watch-er
Max Busser and Friends: Legacy Machine Nr 2, LM 2 Red Gold Blue.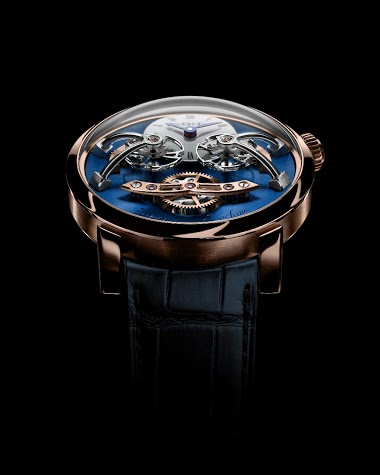 I just received these photos from the MBF Team about the new LM 2 Red Gold Blue, which is the second Legacy Machine 2 made in red gold. The LM 2 was issued in 2013. I immediately fell in love with this watch for what it is: A superb horological creature,
4d
amanico
Not my style but I like it!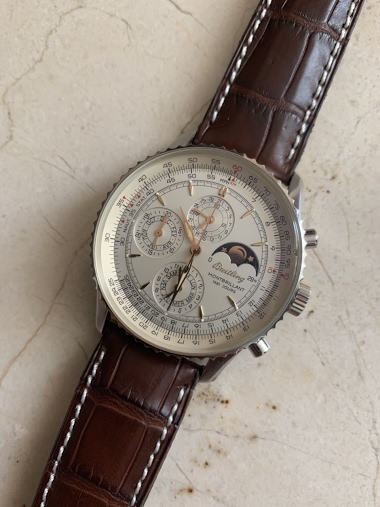 1d
I will prepare a review of the amazing Tourbillon à Paris by Theo Auffret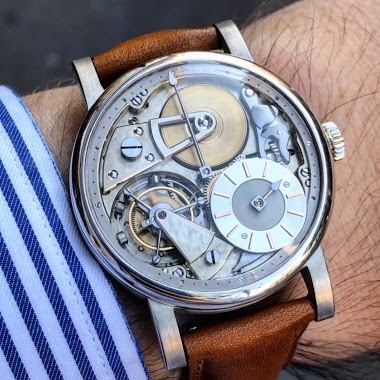 French watchmaking is back in the high end segment! Stay tuned! Fx
4d
PhilippeTheSaint
Commissioning a Unique Piece to Celebrate Traditional Craftsmanship: Jochen Benzinger with Svend Andersen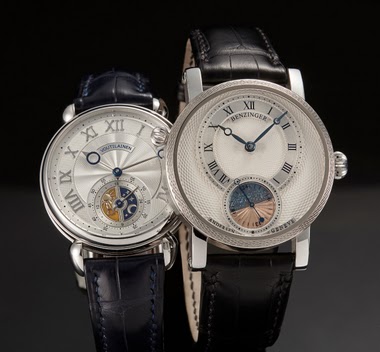 In the watch industry masters of different trades work together. Jochen Benzinger is a specialist for decorative work on dials and movement parts, but he offers also watches bearing his name. I wanted one of his watches, though, he could not offer the add
1Y
Azaaz
Some Green thoughts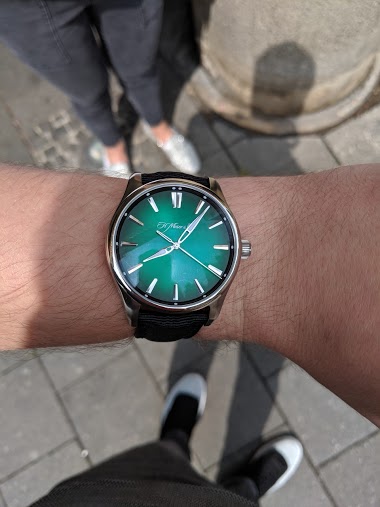 Had the possibilty to try the green and the blue Moser Pioneer center Seconds (got No picture of the blue one, though). While the green dial itself is very nice, I do prefer the blue one. The green is in my opinion too bright for the size of the dial and
6d
Mike H
Thanks Konstantin Chaykin...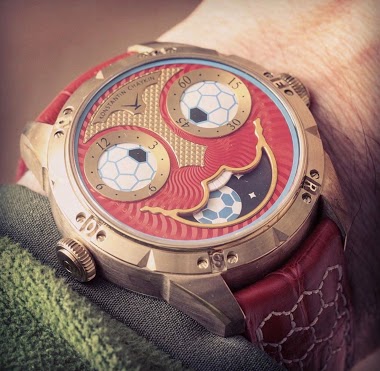 Thanks for having reminded us that something big occurred last year in Russia: France became World Champion! 😄 This is an unique piece: Joker Soccer as seen on Konstantin's IG account. Fx
6d
NickO