Blast from the past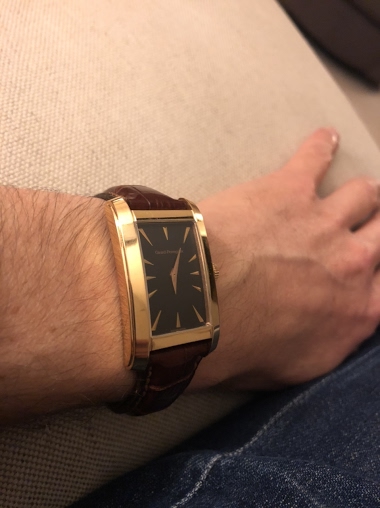 I bought this 2532 new in London on 1995 ! It's still on original strap.
14h
amanico
Back to the 90s: An Overview of Girard-Perregaux rectangular watches with manual wind movement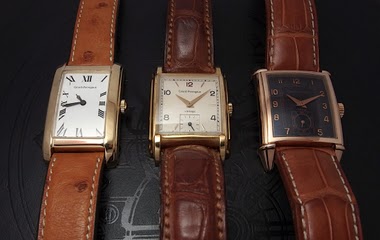 Friends, I have here and there shown a bit of my 1990s Girard-Perregaux rectangular watches that are time-only. It is time to provide an overview of all the rectangular time-only GPs from the 1990s that had a manual wind movement. If I would include the a
1Y
Watchclog
Such pleasure to wear my Laureato to my wife's classmates Christmas party. 😎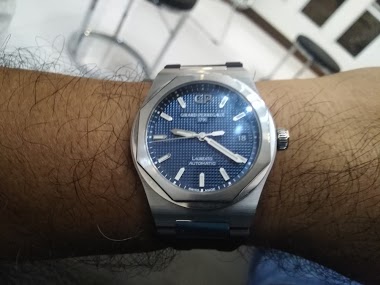 Cool watch isn't it. Cheers. Friends. 🥃 Geross
1M
Dunajska
Another Girard Perregaux, another Chronograph: 1966 Chronograph, White Gold.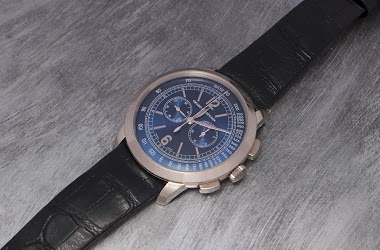 Superb in this configuration, don't you think? Picture taken one year ago at the SIHH... Best, Nicolas
7d
amanico
A GP I like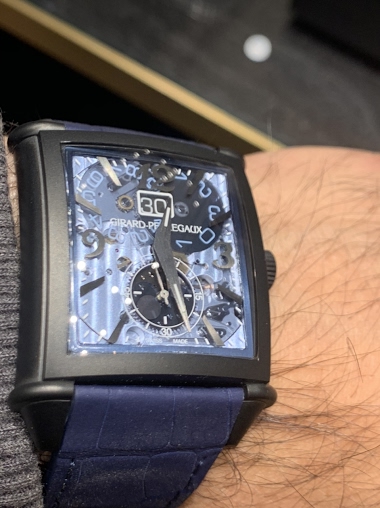 Very light and very attractive The leather strap is amazing The watch sits very comfortably on the wrist due to case curvature and the fact that it's titanium I love with the blue crystal sapphire glass What are your thoughts
7d
Mohannad (aka Riddler)
Gp Vintage XXL Chrono Saturday ..HAGWE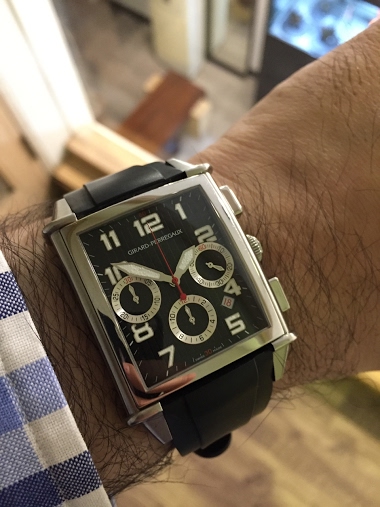 8d
Jad
Olimpico 8846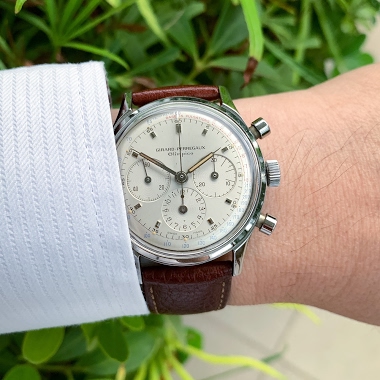 Such a delight on the wrist, especially the red pulsations scale!
10d
Mikesr
Platinum today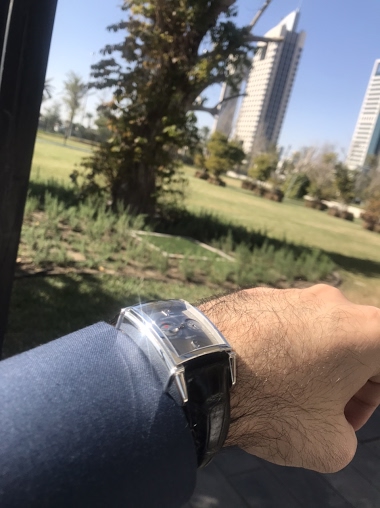 16d
emalit
Girard Perregaux SF Foudroyante Platinum. A delight for the eyes.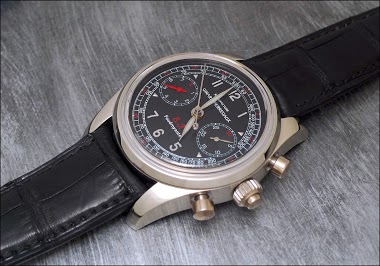 A watch which always pleased me. Ok, it is a bit bold, but the size is good, and the dial to die for. And it is a... Split with Foudroyante second. Magic and charming. Best, Nicolas
14d
amanico
Observatory Chronometer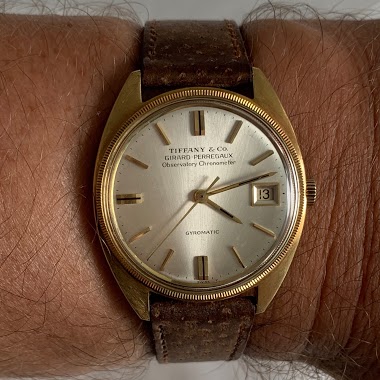 Delighted to add this to the collection. I'm always a little suspicious about Tiffany stamped dials, but I'll take this one as it is. A good friend who is an expert in this area is convinced the stamp is legitimate. Movement confirmed to be one of the bat
4M
kjell_watchmaker