Gp olimpico purchase help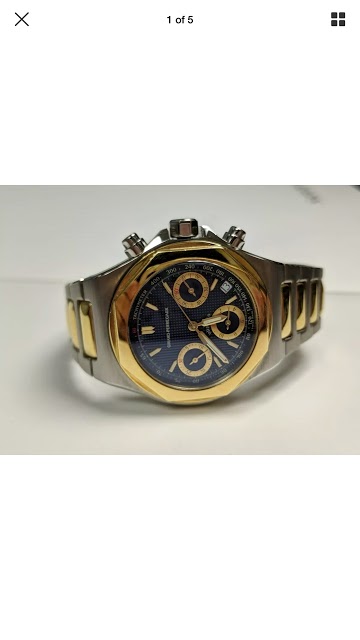 I have the option to purchase a gp laureato olimpico but i jabe never seen this configuration before and i do not want to spemd thousands on a frankenwatch please help!
19h
Jimmygx1
Laureato Gold Dial Prototype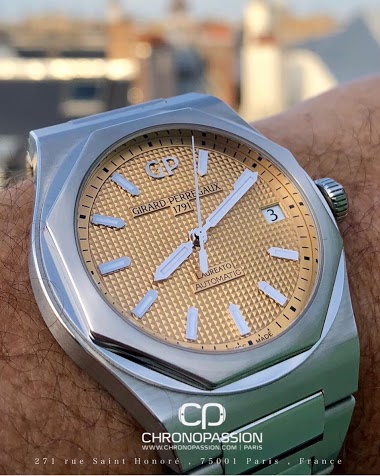 About a year ago, Chronopassion posted this photo on IG in order to guage reaction to a gold dial Laureato prototype. I'm curious to know whether anyone has ever seen such a piece issued by GP? While I'm at it, I have also seen a photo of a Laureato with
1h
amanico
Girard Perregaux Laureato Skeleton. How do you like it?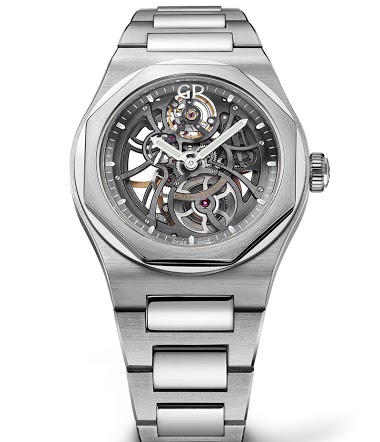 You all know that our dear Mohanad is in love with its steel Laureato Skeleton, unveiled in 2017, if my memory serves me well: It was first introduced with the rose gold model. But since then, we could discover three other variations, with a brushed and p
3d
amanico
A fresh shot of my Girard-Perregaux 1966 Chronograph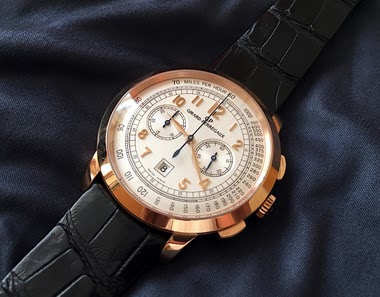 I had my Girard-Perregaux 1966 Chronograph with me yesterday for a meeting with old friends... So time to share a quick fresh shot... That watch never gets boring. CC
1Y
NautNut
Spotted this beauty today: the GP Laureato Chronograph Blue Dial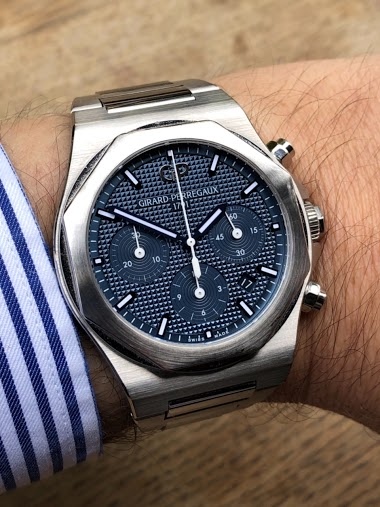 it is a lovely piece and I like a lot its dial which highlights the clous de Paris pattern. Fx
2d
jporos
The GP on tour: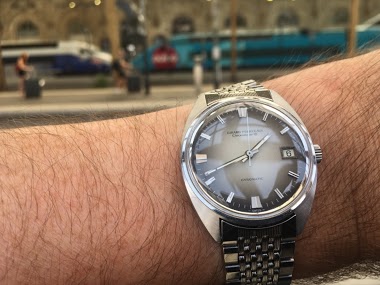 11d
dedestexhes
Girard Perregaux Vintage 45 Chronograph Ref 2599, Steel.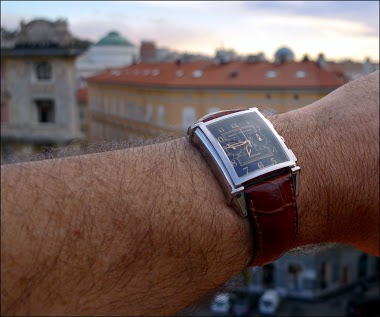 An old picture to share with you. A marvel, and one of these rare watches to have a rectangular chronograph movement, fully in house. For those who fear that it is too small, here is the evidence it is not, on my 17 cm wrist. And an old companion, as I wi
5d
amanico
Girard Perregaux Richeville Day Night. A different watch.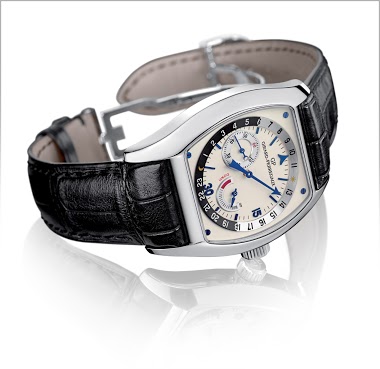 Different by the shape of its case, different by the way it displays Time. But how cool is this watch! I will post my review on that watch when I find it. But it is hard to believe this watch was unveiled in 2007. It is still so fresh and young! Best, Nic
29d
amanico
For the pleasure of the eyes: Girard Perregaux Bi Axial Tourbillon in Tantalum.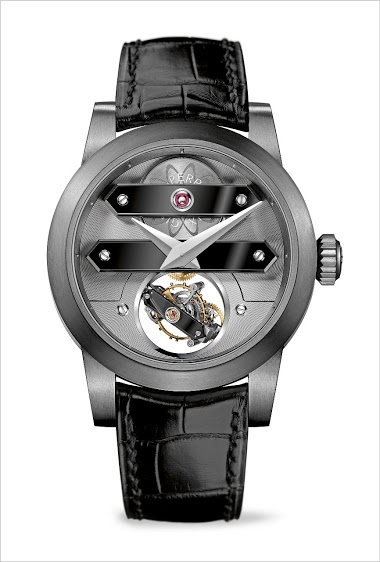 Magic, pure magic, this Girard Perregaux Bi Axial Tourbillon, in tantalum. Did you know that the dial was made in platinum, that the bridges were in sapphire? That, combined to the tantalum case, makes an awesome outcome. The only problem? The height of t
8d
amanico
Who does not love a curvy lady?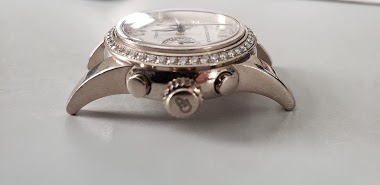 Put TracieC's GP on a different strap for summer, I always love seeing this case strapless.
10d
Nicole_S