SIHH 2019: Girard Perregaux Cosmos. Thoughts and pictures.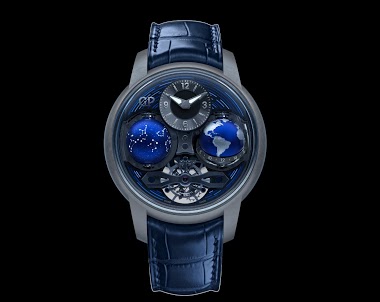 Our dear Blomman already reviewed the Cosmos Titanium, so I will just share some thoughts and pictures on this watch, here. The Cosmos Titanium gives me some mixed feelings. I would say that it is innovative, original, romantic, even, but its biggest issu
16h
amanico
Observatory Chronometer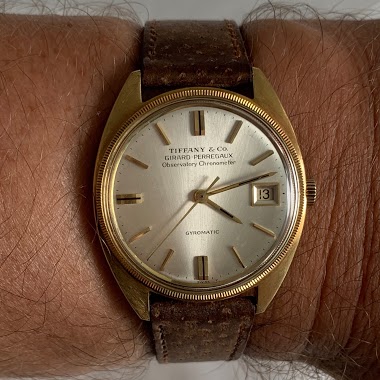 Delighted to add this to the collection. I'm always a little suspicious about Tiffany stamped dials, but I'll take this one as it is. A good friend who is an expert in this area is convinced the stamp is legitimate. Movement confirmed to be one of the bat
4d
gerald.d
A fresh wristshot of the GP Neo-Bridges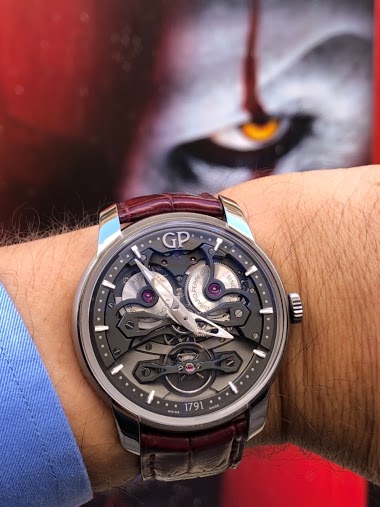 What a cool piece! Fx
2d
amanico
A different version of "Pepsi"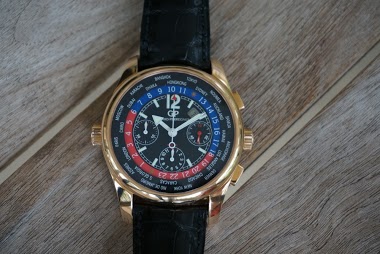 Most often tagged to Rolex, this is my version of a Pepsi dial (vs. bezel). My in rose gold.
3d
Cru Jones
GP Constant Escapement
I read recently they GP are developing the next CE piece. Has anyone else received any information about this? Could be exciting to see.
6d
amanico
Girard-Perregaux 1968 Olimpico Chronographs Part #3: 8862 B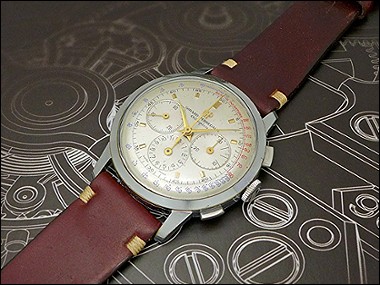 Friends, Back in 2014 I posted the Part #1 and #2 of the 1968 Olimpico Chronographs as a part of my Girard-Perregaux Summer Edition… Now the time has come for me to put the third part of the 1968 Olimpico Chronographs online! The Girard-Perregaux Olimpico
3Y
nicola1960
ww.tc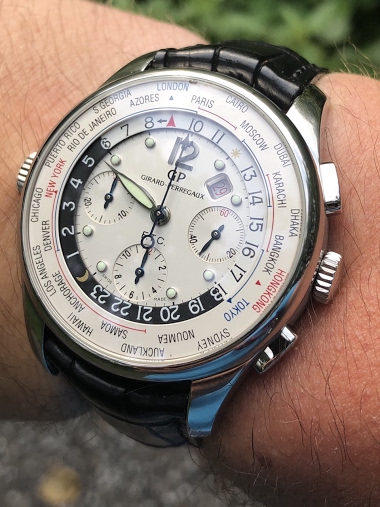 Good evening, I just want to share one of my favourite watches. In my opinion it is absolutely underrated. But this does not really matters because everytime I put it on my wrist it put a smile on my face.
8d
geross
Can I ask for your opinion about these two GP Laureatos?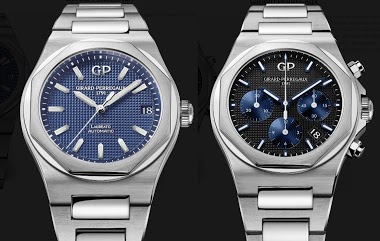 It's decided :the Laureato will be my next watch ! I am simply convinced by the beauty of the watch and it's extreme fine execution. Now I am torn between these two models : the three-hand with blue dial and the chronograph with black dial and blue sub-to
10d
diracpoint
A platinum sunset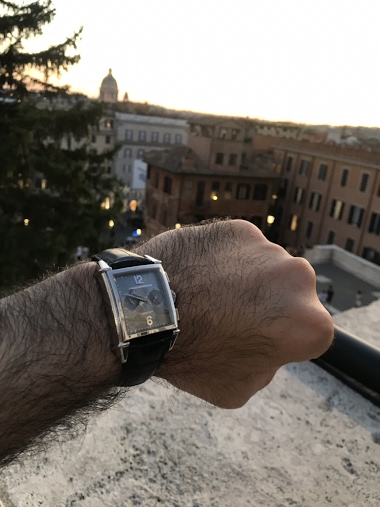 13d
amanico
2 pictures of the Girard Perregaux 1966 Annual Calendar Equation of Time.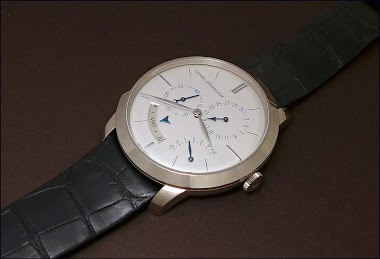 In white gold: And in rose gold with a superb ruthenium dial: While I am not fan of annual calendars, as I find it in between the complete calendar and the perpetual calendar, I would gladly make an exception, here, because of the equation of time, which
12d
amanico