Girard Perregaux Vintage 45 Chronograph. An old summer picture.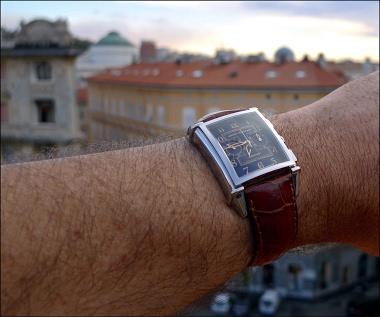 An elegant classic from GP. And a pride to own! Best, Nicolas
8h
amanico
Wonderful, beauty in motion. A technical marvel of a watch. 👍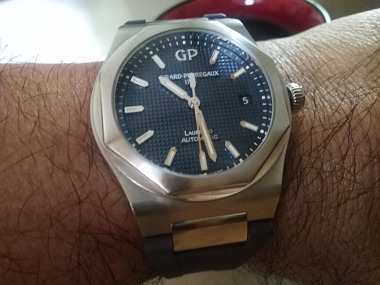 It's quiet here in the GP forum. Share my Laureato with mid day coffee in the office. Enjoying the day with this watch on my wrist. Perfect. Cheers friends. 🍻 Geross.
3d
myles721
Delapidated Swiss flag as symbol of state of GP?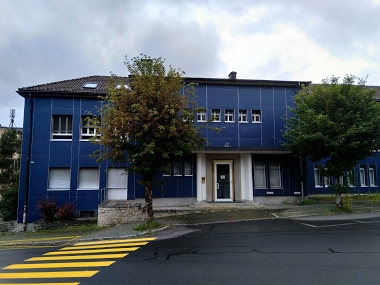 On the 15th of July i was in La Chaux de Fonds picking up a watch at a location close to the former site of GP on Place Girardet 1. The famous blue builduing is already deteriorating. On its side on a pole a delapidated Swiss flag. A symbol of the state o
8d
geross
Girard Perregaux 1966 Chronograph, White Gold Silver Dial.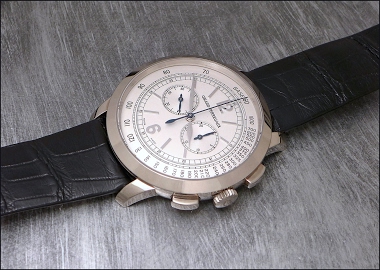 An old shot of a watch I always liked. 40 mm of pure classicism. If only they could hide this too small movement with a solid case back... Best, Nicolas
7d
amanico
A hotchpotch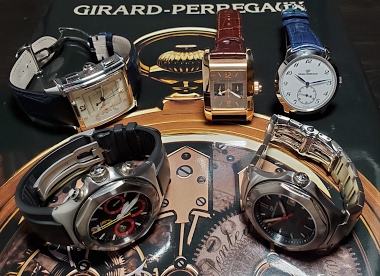 28d
PoyFR
GP WWTC Financial Chronograph limited edition ...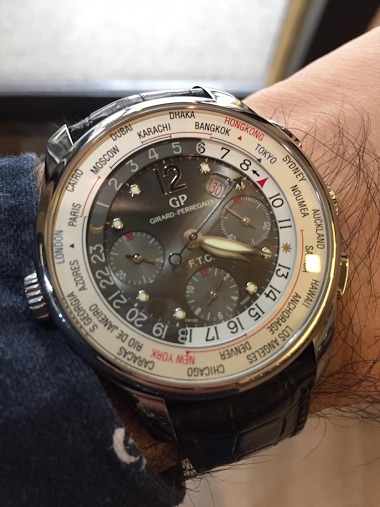 9d
brauner
A 21st birthday present to my son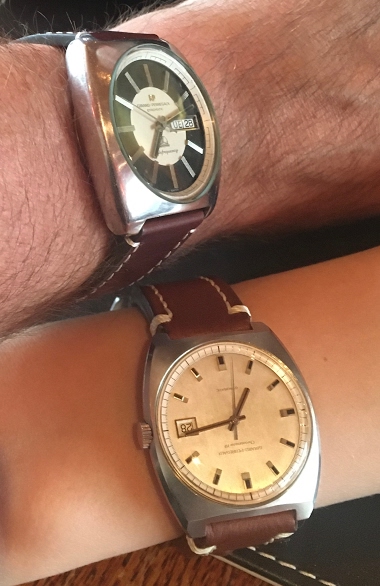 He liked the HF so it's his now And a dinner in our local Italian to celebrate (birthday was actually in May but lockdown prevented travel / meeting) Great to catch up with him!
10d
nomadgiles
A golden pair of Girard Perregauxs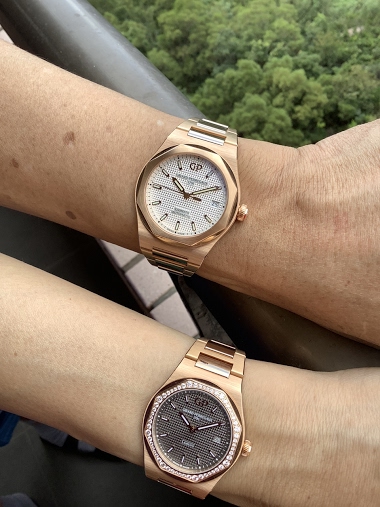 The laureato- men and women s version, in pink gold. Both with the standout octagonal bezel, fine hobnail guilloche texture pattern. The male is 38 mm, with in house automatic movement, 46 hours power reserve. Female is 34 mm, with in house quartz movemen
13d
amanico
Now here's an unusual one ...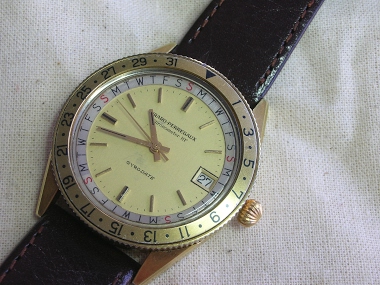 15d
amanico
On the wrist today, a nod to the Gyromatic...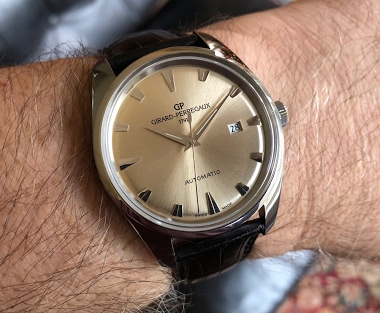 And, just for fun -- here it is upon its arrival a couple of years back...
17d
Moana43