Speedy Sunday at the local cafe: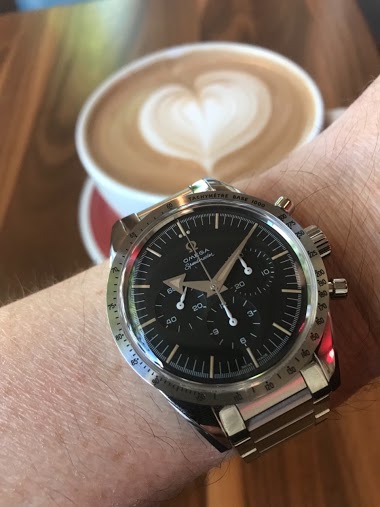 Always puts a smile on my face! Enjoy your Sunday! Mark
1d
Dr No
Newest member has landed !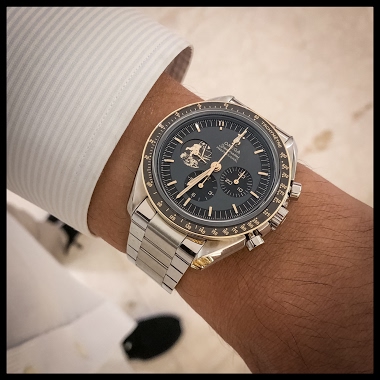 Dear Friends, Please allow me to share some WS and macros of my latest member of the collection, Speedmaster Apollo 11 50th anniversary. And here's something I didn't appreciated until today.. the double AR coat made it very easy to take wrist shots even
3d
Dr No
Omega Seamaster 600 Plo Prof. A very nice one.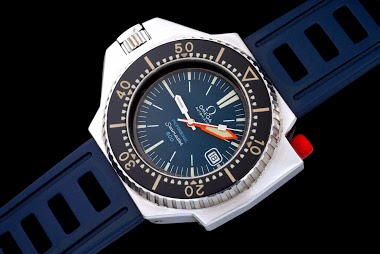 I don't remember who to credit for that picture, but I will happily do under request. The condition, the patina, and... The blue wording... A bomb! Best, Nicolas
3d
amanico
Omega at Grand Palais, Paris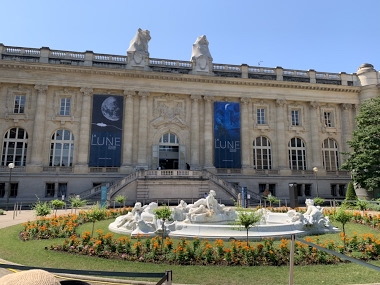 3d
amanico
Engagement Watch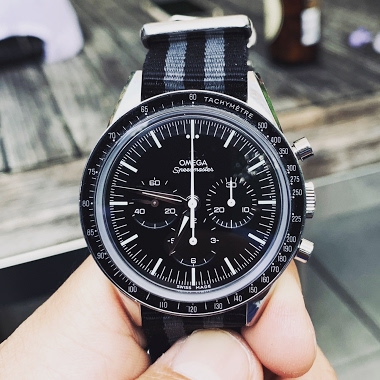 I met someone the other day who was married at a planetarium, so his wife bought him a Speedmaster, which all of us here know has a lot of legitimate history with NASA and space exploration. A beautiful piece with watch nerd cred, thematic relevance, and
4d
Bounce781
Waiting for my 9am..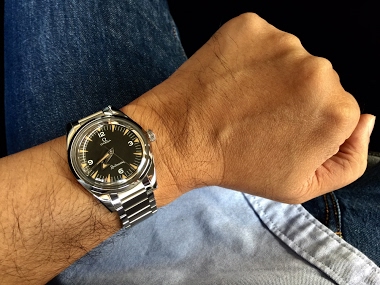 One of those preliminary client calls where nobody knows what they really want. Could be a long morning. At any rate, the mood can only be matched by something that is probably my most underwhelming watch. Nobody notices it. Not even myself hahaha! The on
6d
amanico
The under appreciated C-shape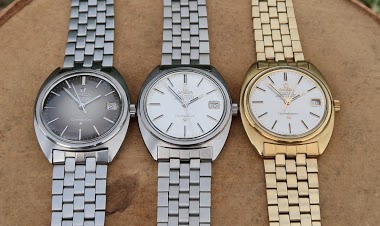 Gerald Genta Design Trio 😊 Three Omega Constellation ref. 168.017, cal. 564 from 1968/69 with "Fumè" and "Texture" dials 😊 under appreciated and still affordable 😊 This is the last one I got, rare fumé dial with "spider" cracks in the dial This one with '
3d
Sleeper
Always great to see the Ploprof in the wild in action.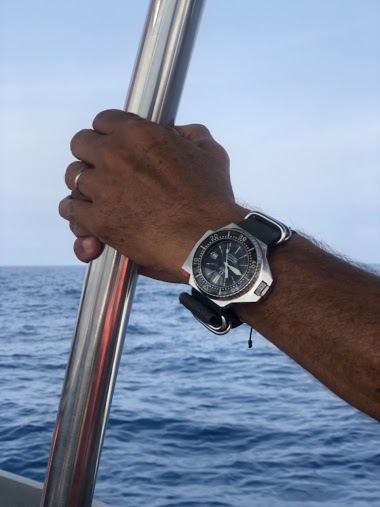 My buddy has been swimming and diving with this bad boy for 15-20 years. You can see the effect of the sun that has faded the orange hand white and is referred to as albino Ploprof. Ploprof on nato strap worn as intended.
5d
FlyingSnoopy
Who needs a new Millie, when this is still on the market?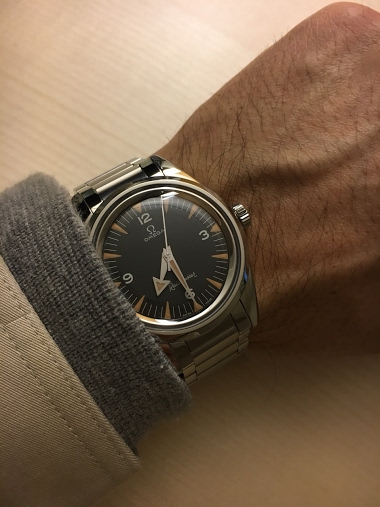 Have a great day, Alex
5M
agyzace
Spectre :)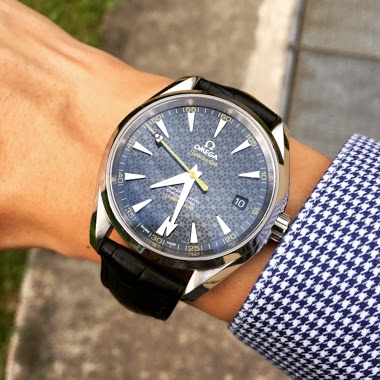 6d
Horologically_minded