Who says 13 . . .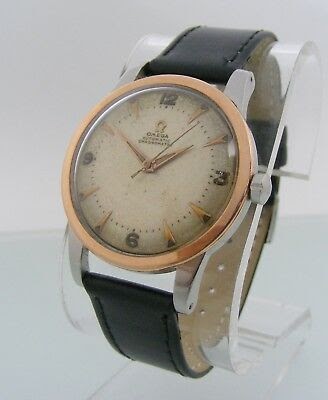 . . . is an unlucky number? Several months ago, my vintage Omega collection numbered an even dozen chronomètres. Six 30T2rg variants, three Connies, a ref 2499 Jubilee, a second-generation SM cal 505, and the sole Genève chronometer reference. Not a bad h
14h
Subexplorer
Anniversary Speedmaster
Hi, does anyone know anything about the 50th anniversary moon landing Speedmaster? The movement is supposed to be a copy of the 321... I assume it will be released this summer but keen to hear any news if anyone has something. Thanks
9d
VinnieD
I think this has become my favorite watch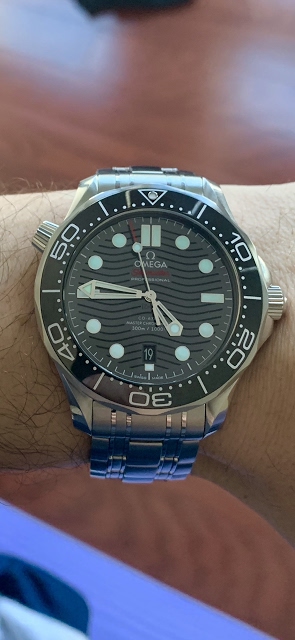 I tend to get tired of pieces after some time. I sure as heck never wear just one watch for more than 3 days. This one here has been on my wrist pretty much since I got it. If I was to change a few things to make it perfect they would be 1. Add coin edgin
1d
Dr No
CK2998 -Decided to switch back to leather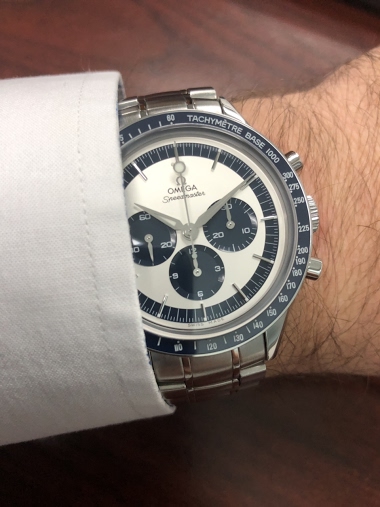 Anyone in the market for a 1565/976 speedy racing bracelet?
5d
Tegis
Fresh SM 300 shot from the garden :-)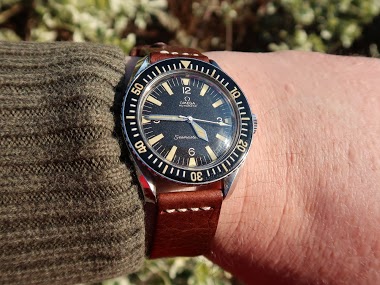 Love this one
8d
tdn.dk
Omega 33.3 Chronographs.
Here is a selection of " 33. 3 " ( a reference movement ) I could see in my horological virtual or real " meanderings ", all along these years. We always discuss the Speedmaster, when it comes to Omega Chronographs, but the " 33.3 " is more eye catching,
6d
amanico
Finally got hold of the Omega Seamaster Geneva edition ...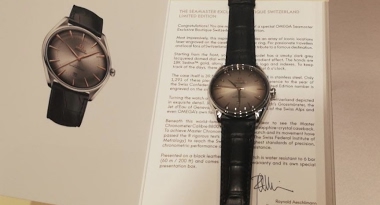 Will have to fly to pick it up soon...very very excited ...just love the fume dial & Sedna gold markers..what do you think ?
7d
rodrigozzz
Omega boutique in London ...
As I started to see some pictures of the new seamaster1948 appearing on instagram, I phoned the Omega boutique in London this morning to see if it was now released as I am on the waiting list for the central second one. The gentleman told me that indeed t
8d
Rogi
Haven't taken this off since getting it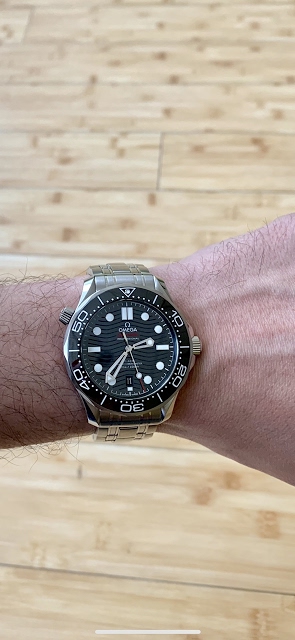 I am really enjoying it!
9d
ripper444
Omega Seamaster 600 Plo Prof Comex.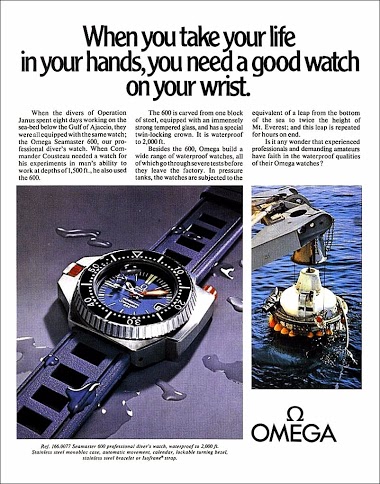 I knew this ad for years. You can imagine the excitement to see this Plo Prof at the Omega Museum during my visit six months ago. Pay attention to the case side, just under the red button to use the bezel... Comex is engraved. This is the kind of watch wh
12d
amanico