Omega Ploprof Seamaster 600 - The Instrument Watch of Professional Divers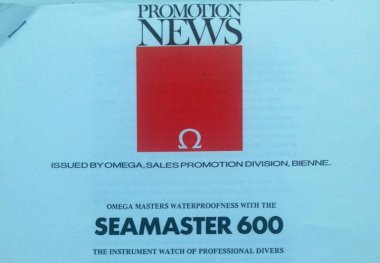 Issued by Omega, Sales Promotion, Bienne. Omega Master Waterproofness with the SEAMASTER 600 The Instrument Watch of Professional Divers Watchmakers have always been occupied by the problem of water- proofness. Water, vapours, dust and volatile chemical a
12h
Cpt Scarlet
Strap change and some fresh photos of Omega 33.3 enamel dial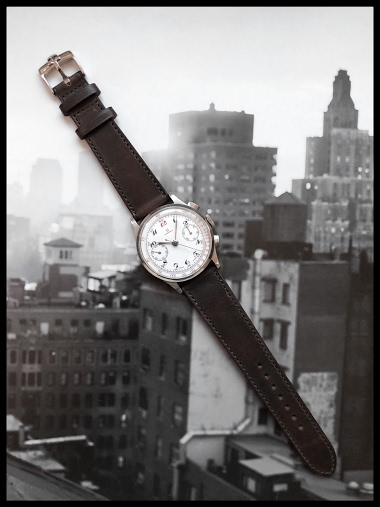 I spent last weekend taking some macros of this old chronograph with Cal 33.3. Here are some fresh shots and macros to share. Recent I found a corner in my house that is more suitable for taking this type of photo: For a 38mm watch, its 20mm lugs width ma
2d
Seeks
The moon is gold 😯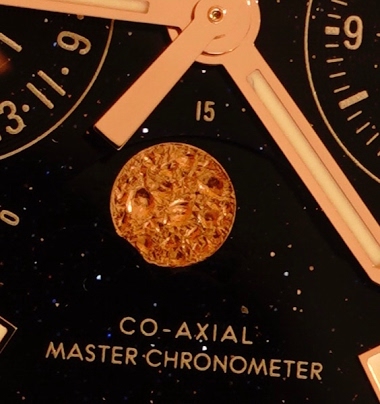 1d
nacelle
Omega Closes Westchester Store

Omega says they are closing their Westchester Store. Edited due to this note attached to the email.
14h
myles721
Potential new acquisition?....Opinions please!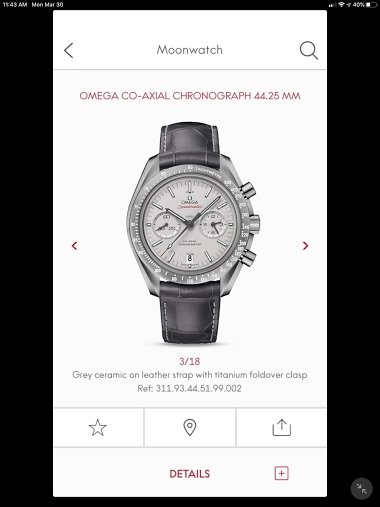 Looking for a casual / business watch...I am usually the client (investor) and can be found wearing a turtleneck sweater (no jacket) casual trousers and Todd's.. allow me to introduce the contenders...
3M
dkaleal
It's Tuesday again. What are you wearing?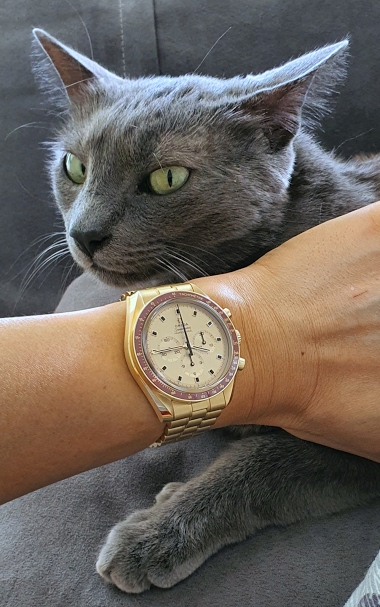 Hanging out with Jesse J for Speedy Tuesday after 10 straight days of vintage Rolex which seemed like forever. All back in the bank safe until the next cleaning and winding session LOL 😆
4d
holdemchamp1225
Finally some recognition for a historical and rare trophy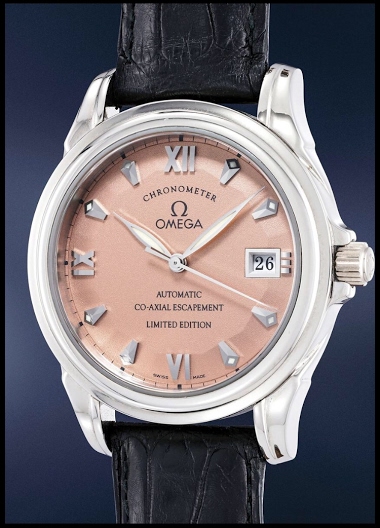 Supervised the manufacturing and sales launch by Dr Daniels The nearest you get to owning a Daniels in the real world They used the same movement in the Daniels limited edition millennium watches
6d
amanico
Two blasts from the past: Omega and Omega Tissot 33.3 Chronographs.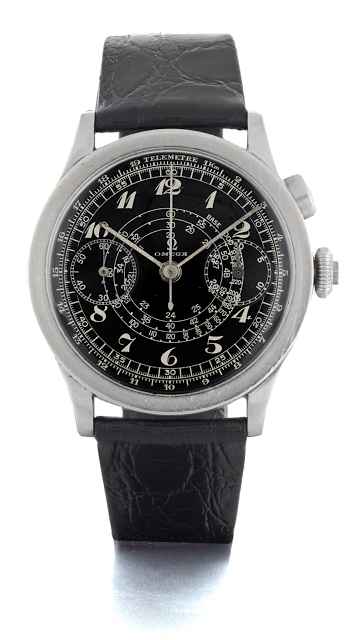 The Omega 33.3 from the very late 30's ( Credit picture: Antiquorum ). The Omega Tissot, from 1940 ( Credit: Phillips ) Two beautiful chronos, 38 mm big, same movement. Different personality, though. My favorite? The Omega Tissot, here. You? Best, Nicolas
4d
amanico
Calling all NATO's!!! ....Decided to change shoes on the Speedy! Like the look..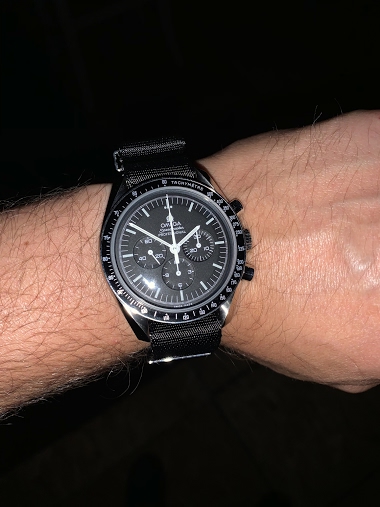 And is comfortable...love Omega straps and NATO's!! Anyone else rocking a NATO today?? -D-
4d
amanico
My first vintage Speedmaster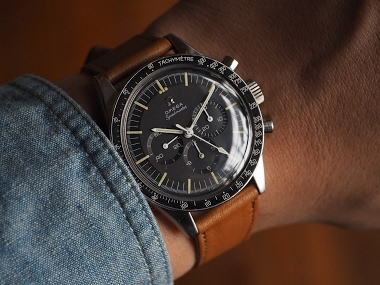 I've been hunting for a Vintage Speedmaster for a while, I really think its a quintessential watch to have for any watch enthusiast. Finding the right one, however isn't as easy as I thought it would be. I knew I wanted a Cal. 321 but it just has to be a
9d
i_am_Sam