Is it me or Omega just raised prices by about 3%?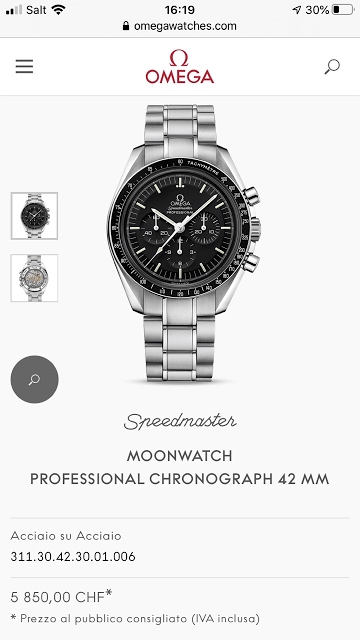 Below 2 examples: Yesterday speedy 005 was 4.6k chf, today 4.8k, Speedy 006 5.6k chf yesterday, 5.850 chf today Cheers F
3h
patrick_y
My little Sicura collection.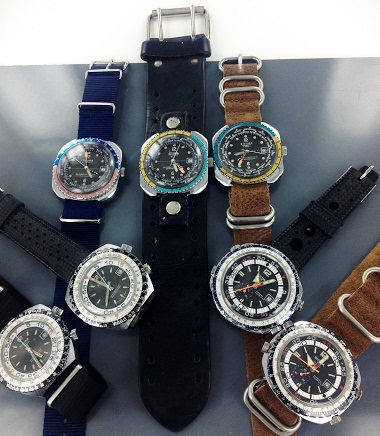 Not on the same scale as the Doxa collection but I find them to be very cool looking. They do have such cool names like Globtrotter and Chrono Computer. They have all kinds of dials and hands. What's not to like. The middle one on the fat strap even has a
20h
Ron_W
Let's discuss about Restoration, the 'Taboo' topic :-)
Restoration and refinished watches are terms that many vintage collectors frowned upon and possibly continuing so but then there are always exception that no one mentions. For example, we will hear many vintage collectors mention that they will not touch
1h
CL
Thanks to Mohannad for introducing me to Angelus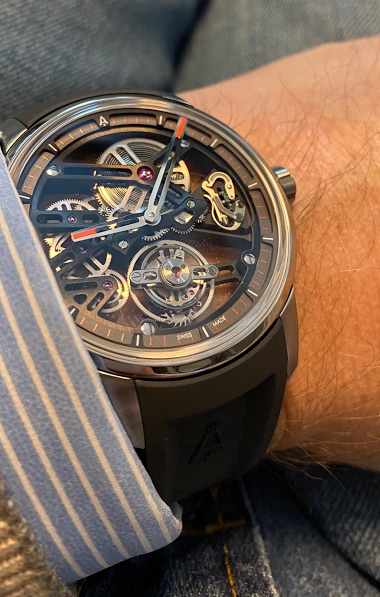 Received my U40. Angelus generously allowed me to customize the watch a bit and having the minute markers be orange (iso their standard white or red) in honor of my Dutch heritage. Love it!
5h
thegrailwatch
Did any AD call/contact you up during the lockdown?
I just received a message from my AD yesterday asking if I am interested to get a watch. As mentioned in other post reply, Singapore COVID-19 cases exploded through the roof like I expected three/four weeks back. Now Singapore is in partial lockdown and m
15h
Cpt Scarlet
I'm glad I was wearing a 1675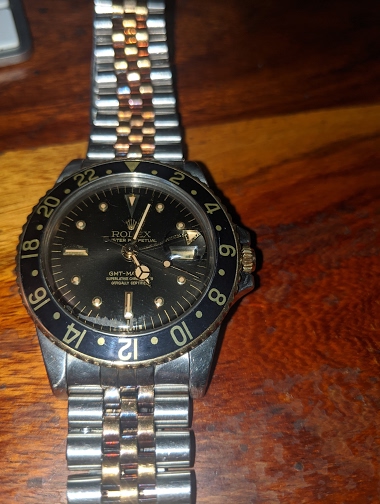 I got hit by a motorbike while crossing the road a few days ago. He came the wrong way and neither one of us saw the other. The watch took a bit of a beating but I'm glad I wasn't wearing a dress watch or something with a sapphire crystal or ceramic anyth
2d
Subexplorer
Small watch,- big precens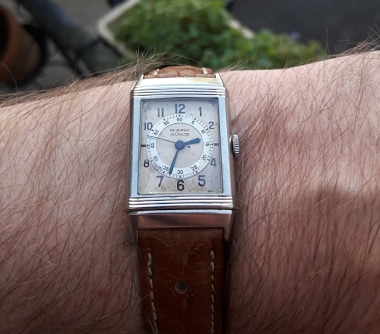 5h
I am becoming a pour over master.
Been working from home for 3 weeks now. Every morning I get up and go to the "office" for the day. I make a pour over coffee a couple of times during the day. Just an opinion but I think that may be the best way to enjoy coffee. Fresh ground beans, fresh
23h
Thomas_3
Coronavirus made me addicted to straps!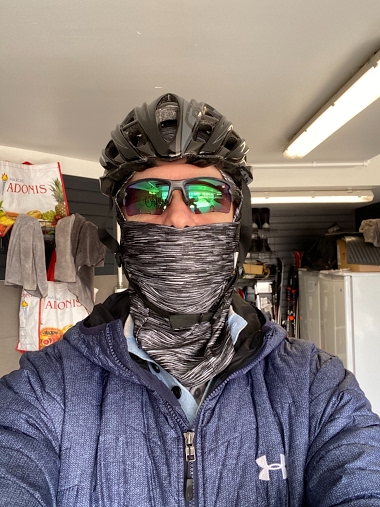 Right before the lockdown I was in the process to rebuild my collections as I had been selling a few watch these past months...now as my AD is closed I am getting busy changing strap on the two watch left in my collection but I think I may be developing a
19h
Cpt Scarlet
Laptops magnetism
I noticed some strong-ish magnetic effects from my laptop today. Has anyone: - experienced magnetisation of a watch due to working on a laptop - any scientific data about the levels emitted and their risk to watches? Thanks!
1d
amanico