Oldies but goodies.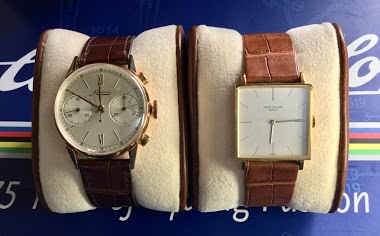 9h
kjkt3
Some Musings on the Future Desirability of Mechanical Timepieces
My dad collected grandfather clocks. He moved to England in the early 1960s and over the next fifteen years or so amassed a collection of forty-something fully operational and striking grandfather clocks. Had he sold them when he retired to The States in
5d
Horo_Traveler
An impromptu GTG in Paris, today.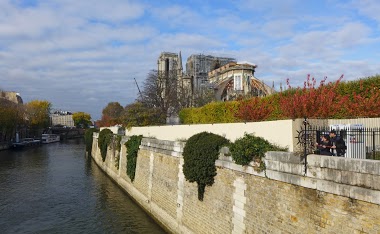 A last minute meeting, as I love them. A virtual friend turning to a true friend, now, and an old real friend. I will not tell you who was there, I will let you guess with the watches I took in picture. So, first of all, the place. Not far from where I li
10h
Jay (Eire)
Just back from Les Journées de la Passion in Luxemburg: my selection of wristshots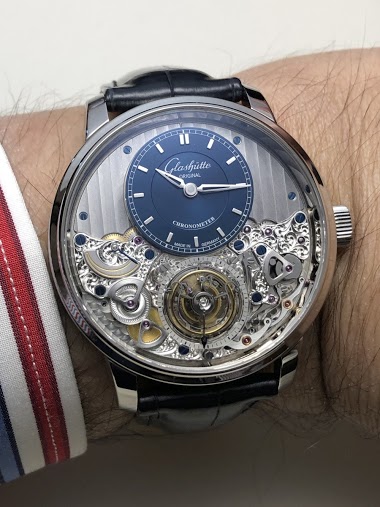 I have just come back from Luxemburg after having attended the "Les Journées de la Passion" event which aim is to present the latest offer from a lot of brands to end customers. This event takes alternatively place in Luxemburg and Brussels and is always
11h
Kaiser.case
Doxa Sub 300 T Conquistador: The whole line.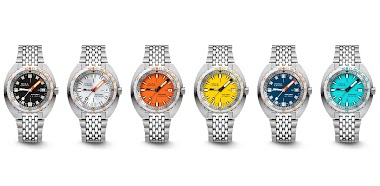 I just received those pictures from my contact at Doxa and wanted to share them with you as there are at least tow I didn't know. The silver, the orange, the black and the yellow, we already saw them. But what about the Turquoise and blue Caribbean? Here
12h
InDebtButOnTime
TGIF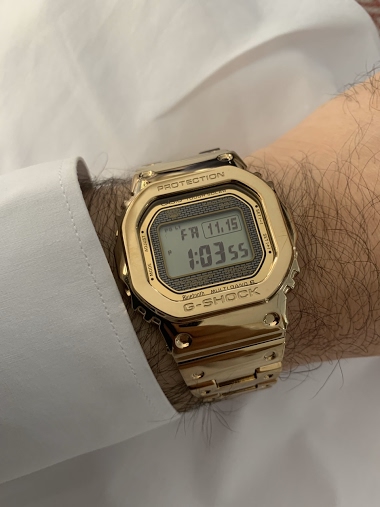 G-Shock 35th Anniversary Limited Edition....
2d
pifpaf
One watch I liked since it was launched and haven't gotten a chance to acquire one as yet...IWC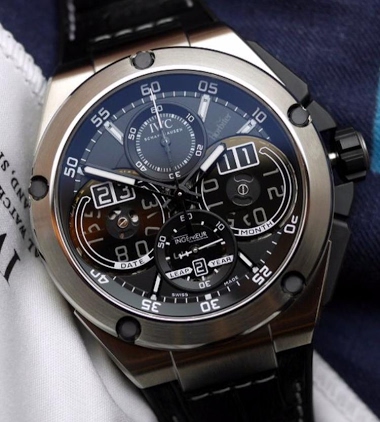 IWC Inginuer perpetual calendar and digital chronograph . Still on my agenda but waiting it for it to be reasonable in time . It has halved in value since its launch and still waiting for it to achieve my desirable price point. What does want one ? Digita
10h
ektaylor
3D printed escapemet wheel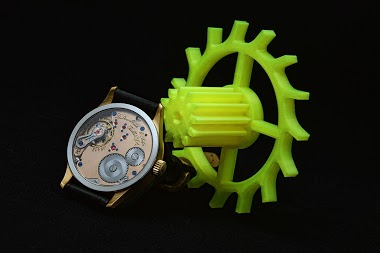 It is incredible quality of the work.
2d
Jocke - Bad Santa
Nice then, nice now.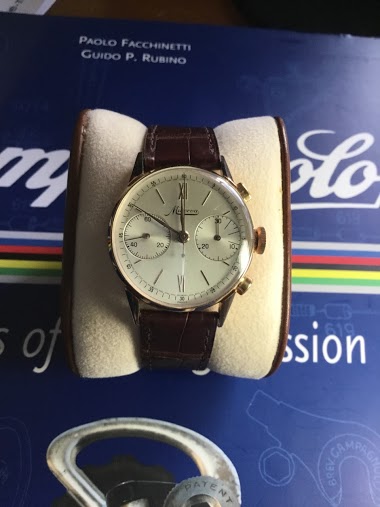 9h
A business trip in Singapore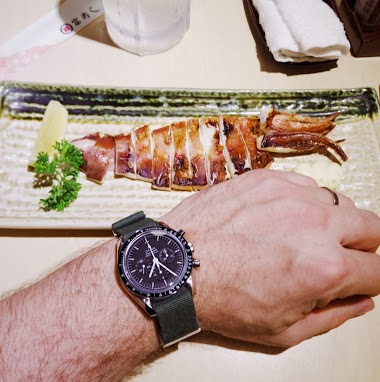 Dear All, I recently spent 10 days in Singapore for a business trip... Being away from home is a great opportunity to indulge in my 2 selfish hobbies: watchmaking and photography! Starting with the watchmaking part Some good seafood for energy One day! I
1d
Mr.Gatsby