Wicked Smaht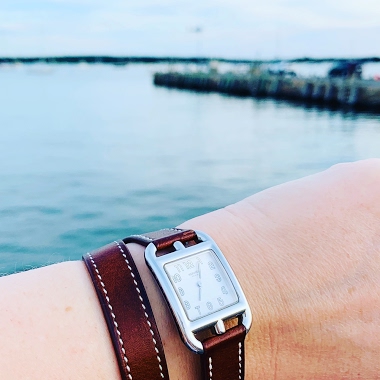 The wife's Cape Cod, in Cape Cod. She's very Massachusetts through and through, so there isn't a better fit for a watch. Well, she'd tell you a gold AP...but that's a different post...
17h
MichaelC
38 mm is definitely my way to go for the next pieces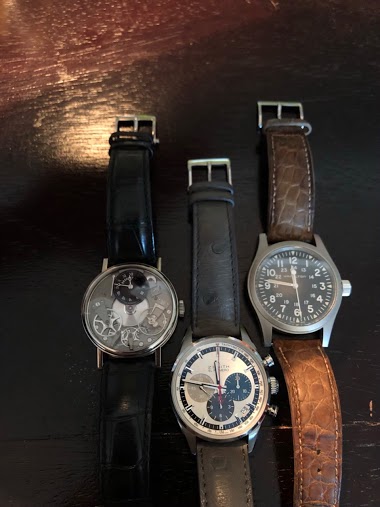 Breguet 7027 Zénith El Primero 38 Hamilton khaki field mechanical Such a trio covering a large price range.
20h
VinnieD
Forgive me for I have Sinned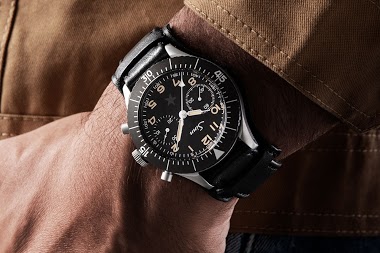 [Note: This piece is now SOLD OUT so it should be safe to post this.] I found this new Sinn collaboration watch on sale early this morning via a post by Sinn on their IG stories and placed an order as this Bundeswehr chronograph family of watches is one o
1d
VMM
I have tried on a few watches today and I'm not sure if I'll be able to sleep tonight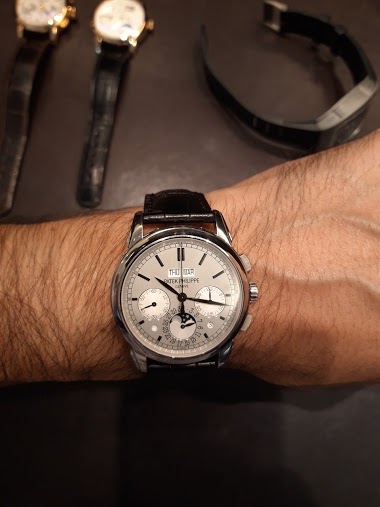 You know what I mean: your brain working non-stop trying to assess all the options, pros and cons the whole night. And why? - I ask to myself - I'm very happy with my current collection and have a few plans for the near future, so why do I need to continu
4d
1WatchMan
This morning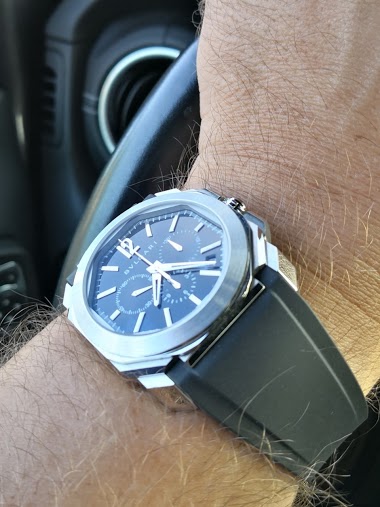 Bvlgari
1d
Weems@8
Recommendations about online watchmaking courses?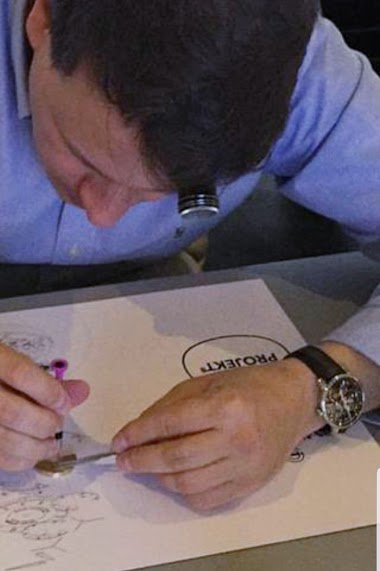 Dear fellow Purists, I have been rotating my collection over the past 14 years and have reduced it to six pieces now. The only possible addition I see myself making is to complement the 5711J with the 5711A in the silver dial variant. Unless something dra
2d
communication
I was never interested in diving watches ...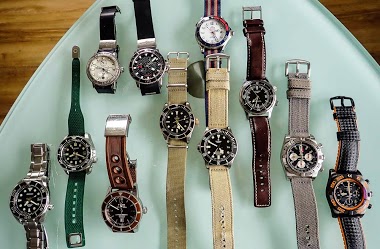 ... so why do they keep sneaking into my box? Marcus
3d
John-E-Mac
Gorilla Fastback Svipe LE day today...limited to 77 pcs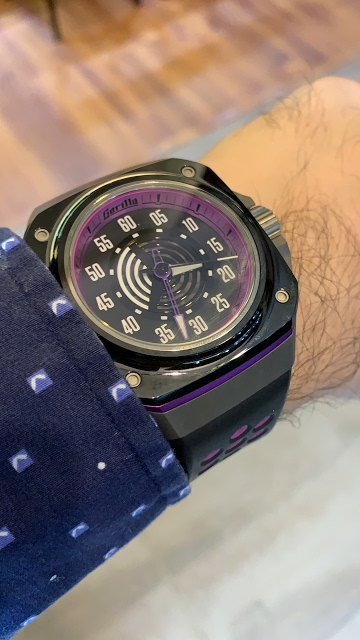 Limited edition
1d