Gentaing with gefica Limited Edition of 100 pcs... Mount Kilamanjaro Edition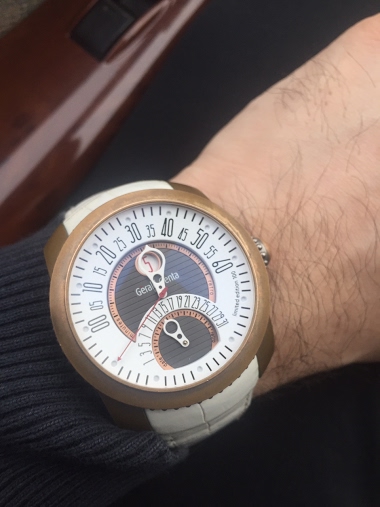 3h
Horology75
Old lucky number seven - Breitling ref 777!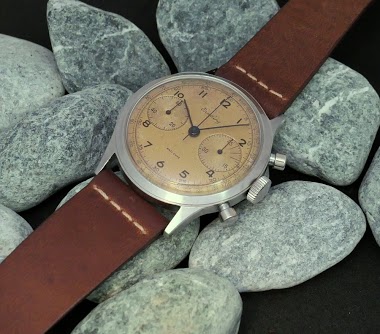 One I do not often wear... But really like: Breitling reference 777. Old lucky number seven from the mid 1940's! I am not much of a chronograph guy but this two register with thin heated blue hands is very much my cup of tea... What do you like in a chron
22h
blomman Mr Blue
MODEL ONE: one's first "real" watch from a real dealer who is still in business, which is still in one's possession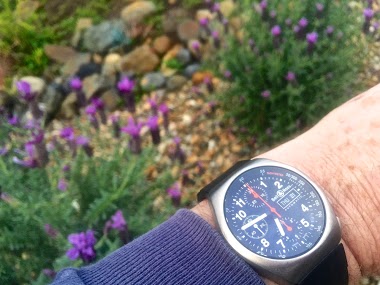 In a personal watch history, we all seem to have specimens that have come from Dad, or Grandpa, or perhaps an uncle (or Mom, Grandma or Aunt). We have the occasional Timex, Swatch or other "pocket change" watch which probably isn't running now, but still
2d
cazalea
Window shopping with a bit from AP and Zenith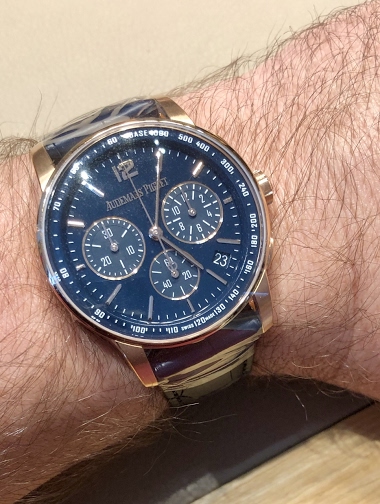 The code 1159. Liked the concept and it's a welcome change from the brands Heavy dependency on the RO. I loved the deep rich lacquer and the design of the lugs and hex case but it's big, too big and not for me.  The Defy El primero Chrono with 100th of
5h
xxn
Angelus Chronograph Cal 215 and Chronodato. The charm of vintage chronographs.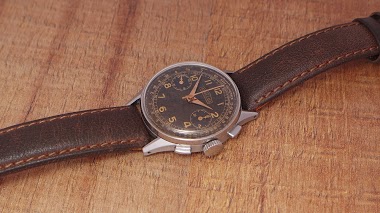 Here are these two beauties. Two different expressions of a Chronograph. " Chronograph only " or with complete calendar. An under rated brand with some pure hidden marvels. Best, Nicolas
2h
amanico
Other collecting . . .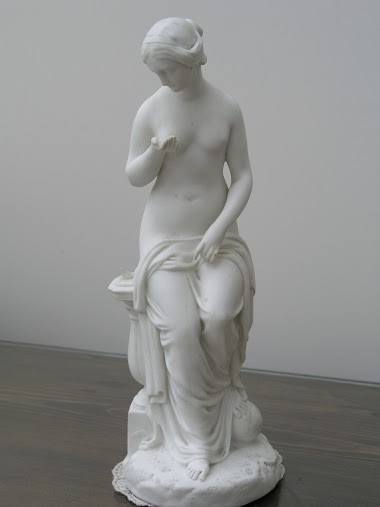 Elsewhere here last week I showed a parian-ware small statue of a lady looking at a watch and standing beside a sundial. This is a 19th century unsigned sculpture, which carries an undated exhibition mark. Now I also show a closer look at her hand and the
5d
Horology75
Now I offer a complete service of your watch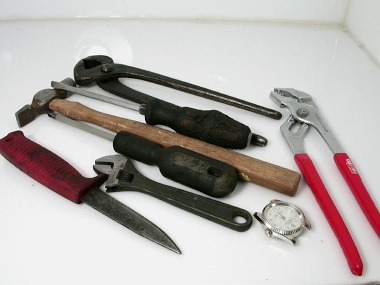 You can send me your watches when you need some service. Here I will show you how it works. I start with the universal case holder. It´s no problem to get it open with correct tools. The I use the crown release tool And the tiny crown holder. Then I pull
20h
RG1
This weekend De Bethune DB 24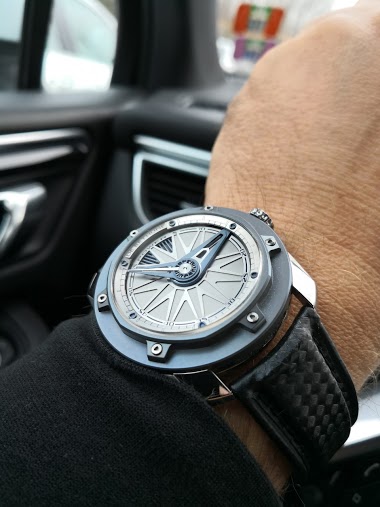 2d
Cpt Scarlet - Mr Brilliant Red