Today's choice: the Parmigiani Fleurier Tonda 1950.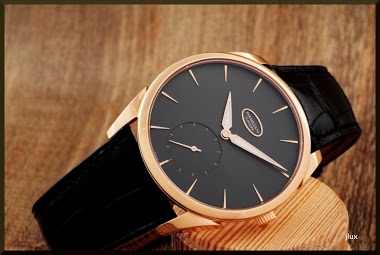 A very elegant watch from a somewhat underrated brand. Some typical Parmigiani design elements like the hands ... ...and the lugs. And a truly beautiful movement.... ...with superior finish. Thanks for looking, Gerard
3h
George Gently
IWC Ingenieur ref. 666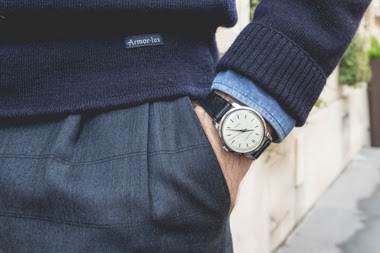 These are the seller's photos of my actual watch. After I saw them I was hooked and spent weeks looking at them over and over until I finally pulled trigger and bought it. Just goes to show how clear, clean, and well taken photographs can show off a watch
1Y
kjkt3
What do you think on a Bonklip ?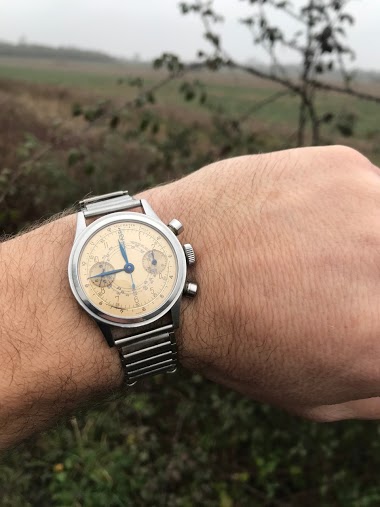 1d
kjkt3
Here is my proposal for the Dolly Parton Challenge...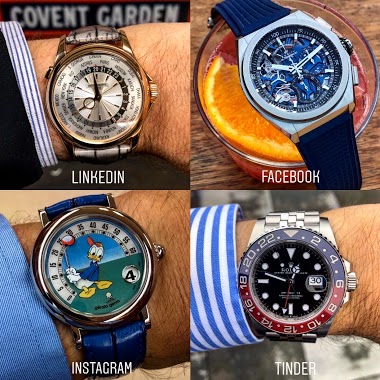 Please show yours! Why did I select these pictures? Linkedin: a serious business watch Facebook: a summer pic Instagram: just fun Tindee: no need to comment I found this challenge which aim is to gather 4 profile pics of the main social media quite fun! F
17h
Watchonthewrist
a wonderful family of Chronographs & 3 purists in Paris !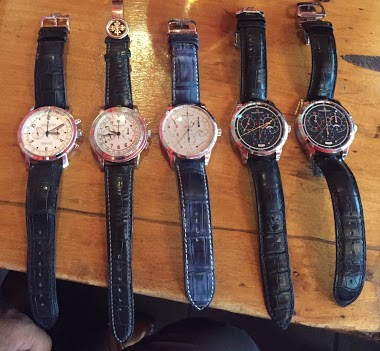 holdemchamp1225 visited Paris, so quick lunch plan with him & Nico ! on the table was few of the finest Chronographs..... Duometre needs no intro...the movement is just awesome (sorry for the poor pic, iP did its max) - i personally think the watch wo
19h
holdemchamp1225
Should I, shouldn't I?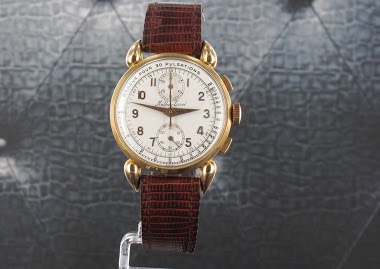 The condition is said to be "mint" and "superb". The case is 18kt gold and 36mm. The question assumes the price is reasonable, which it is. So, … ?
3d
kjkt3
Sporty Scar Challenge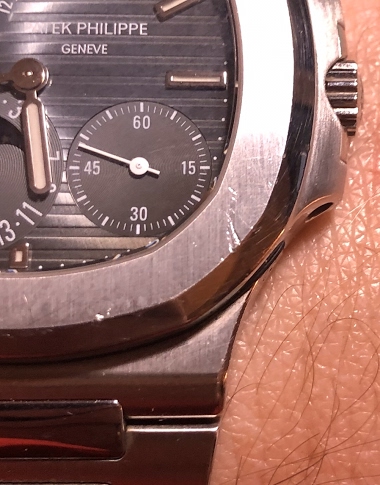 Cars are meant to be driven and watches are meant to be worn - but, if you ever wanted to understand the meaning of "The first cut is the deepest", buy yourself a high-level sports watch - especially an edgy Genta one like Nauti or ROO. I am pretty sure,
1d
1WatchMan
Radium glow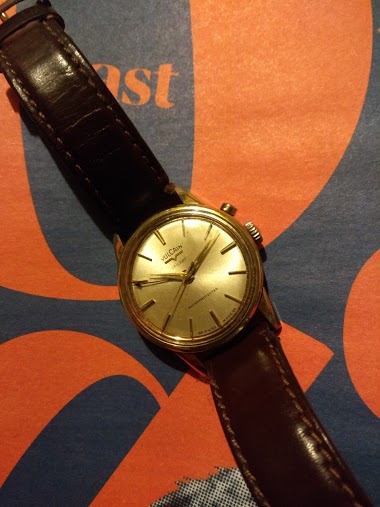 Shot of my Vulcain Cricket in the soft glow of energy saving bulbs The RA is for radium so a an early sixties watch. I didn't notice this until a few years after buying it - it's all about the small details. Cheers JML
15h
amanico
It's an IWC week for me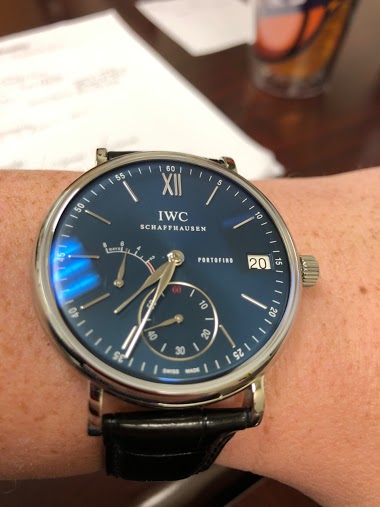 Stretching the legs on my Portofino 8 days.
5d
India Whiskey Charlie
Happy Chinese New Year, for folks who celebrate !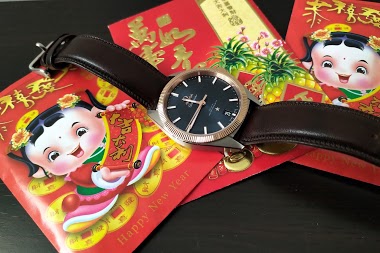 Wearing the two-tone Globemaster. On brown calf strap, looks more sporty. Beautiful blue pie-pan dial, master Chronometer with 15,000 gauss magnetic resistance, 60 hours power reserve, meticulous brushed and polished 39 mm case with unique angular lugs. S
1d
Reuven Malter