Is there anything more appealing than a tourbillon on a lady's wrist?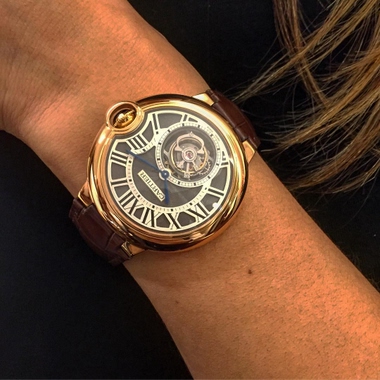 When it comes to watches, I don't find the answer! I love the Ballon Bleu Tourbillon with the 39mm diameter. Cartier took the right decision to release this version which is well balanced. Fx
2Y
Hahnpaulo
A wristshot of the Cartier Privé Tonneau XL Skeleton Dual Time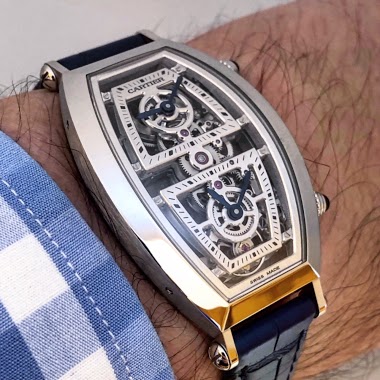 A watch I like a lot which was one of the stars of the latest SIHH Fx
2M
Geo
Custom strap for Tank MC
Hello all, I have a very small wrist and prefer a pin buckle watch strap. The San Francisco Cartier boutique just informed me that they cannot custom made a watch strap for my Tank MC with a pin buckle for me. Is Camille Fournet Paris my next best alterna
12d
jim_94104
The new Santos Dumont, that will be out in May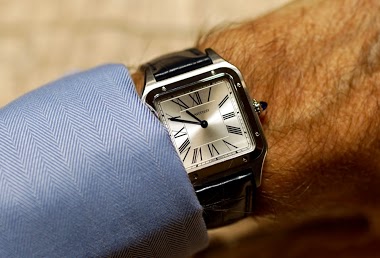 A a few more weeks and this new Santos Dumont will be available from the BTQ's and AD's. I really like this model and especially the historical details of the watch, like the bigger crown and stretched numerals. This is the bigger version of the two sizes
23d
Dmitriy
An interesting Cartier PW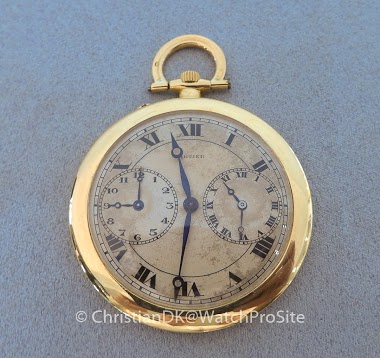 I saw this in Paris recently. It displays three timezones. the sub registers are set by pushing the tiny pusher at 11 with a finger nail. The dial had some texture and patina but, in a nice way. ... I was seriously tempted to get it. The idea of a PW is s
28d
ChristianDK
Is this mean it's fake?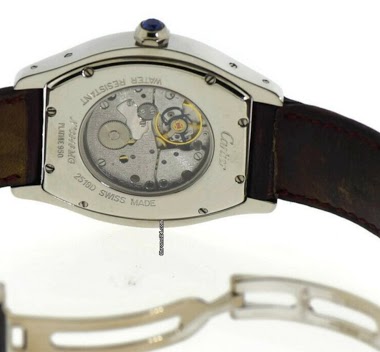 Hi everyone, I came across a photo for the a case back of a platinum tortue it has no platinum autnicated stamps as the others except an an engraved (PLATINE950) does this mean it might be a fake or some batches has came out like this here is the photo A
1M
W.F.
Off the beaten path - Cartier Tank Americaine platinum manual wind -Paris collection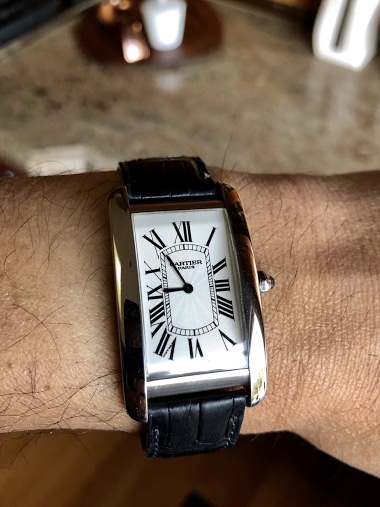 Really like this for its elegance and super clean classical look.
3M
Geo
Report of the Cartier Santos party yesterday in Paris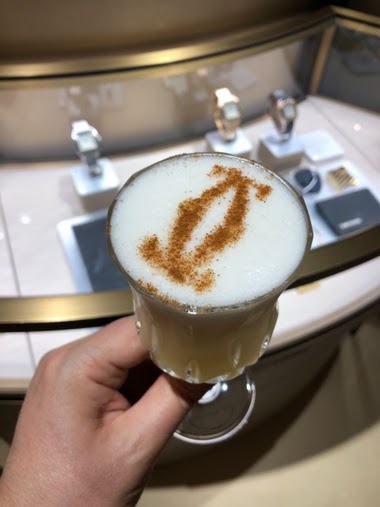 Thanks to the team of the Cartier boutique of Paris Opéra, I could attend the event dedicated to the new Santos collection which took place in another Cartier boutique of Paris: the one located on the Champs-Elysées. Actually, I was very happy to be invit
1Y
Weems@8
Tried the new santos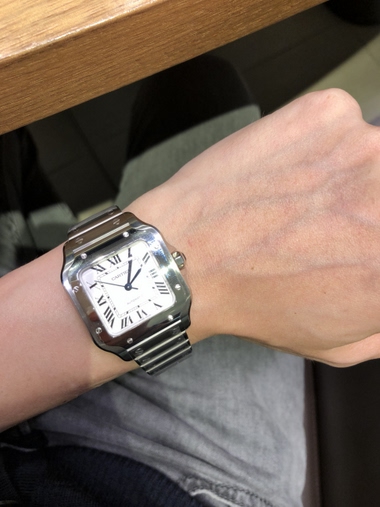 And it's not bad at all!! The new mechanism to fit the bracelet is amazing. Compared it with the 15450 as I also really like that one!! Now no more talk ...here are the pictures!!
11M
Weems@8
Modern sizing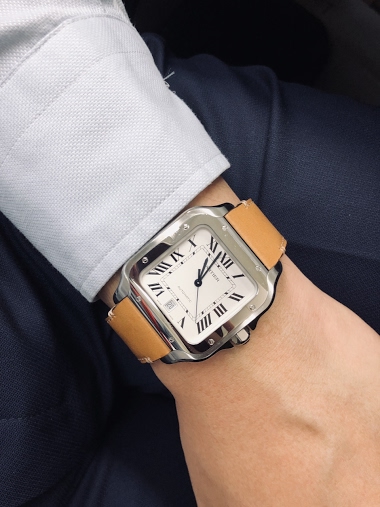 The 2018 Santos Large doesn't look super big when used with the leather strap.
2M
Weems@8