Cartier Santos-Dumont "Le Brésil"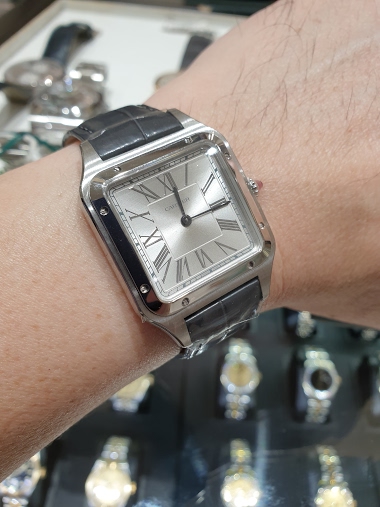 i had the opportunity to try this on and i like this version of the Santos-Dumont a lot. the size is right for my small wrist and the weight gives it a solid feel. the price is also "attractive". the case is platinum and it's cheaper than some of the stee
1d
Gelato Monster
Hands on review of the Cartier Santos-Dumont XL in steel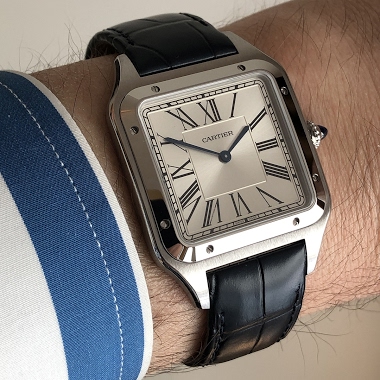 This is one of the good news that Cartier is offering this year (yes there are others like the comeback of Pasha for example!): The restyled Santos-Dumont is now available in a handwind version after the presentation of the last year's high autonomy quart
6d
terbaboom
Sun hitting Breguet hands this morning...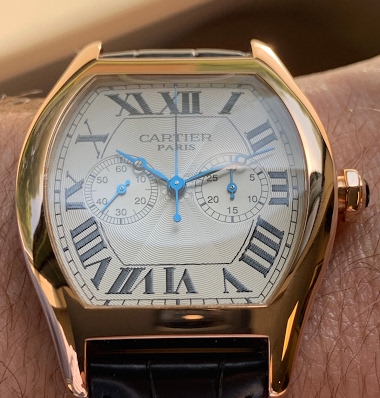 To quote Bob Marley - " Sun is shining, the weather is sweet - Make you want to move your dancing feet" 2781/W1547451
9d
hackingseconds
My Tank A Vis Platinum Cartier Paris Collection Prive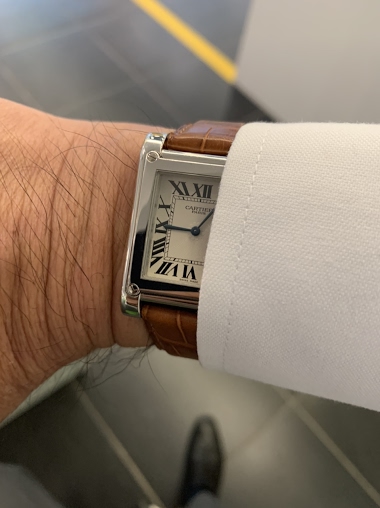 9d
blau
Cartier Tortue for Wednesday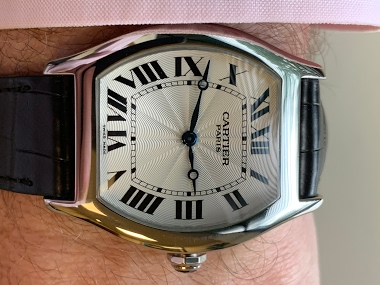 The Cartier Tortue 2518/W1532851 was introduced in 2003 with choices of platinum or yellow gold. One of my favorites! 2518
10d
CrookedOak
Got a lovely present from Cartier Boutique Dubai..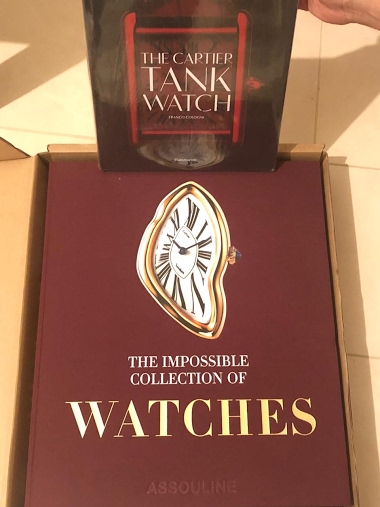 Thank you Ms Hebiba ... Really appreciate it !
13d
Horology75
Does anybody recognize this movement?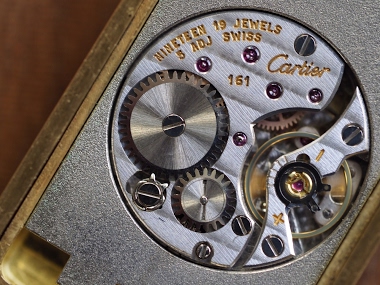 This robust little guy is the heart inside my Tank Basculante A10. I like it that the balance bridge is supported by two screws - a feature I have never seen on a movement this small before. Anybody can help me identify the origin of Cartier cal. 161?
13d
northerner
Nobody does crowns like Cartier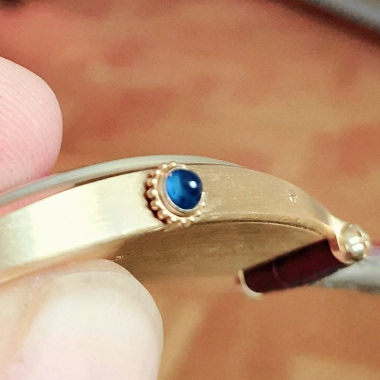 I particularly like the light blue sapphire on this one...
22d
th.gr.ga
Guilty confession...😳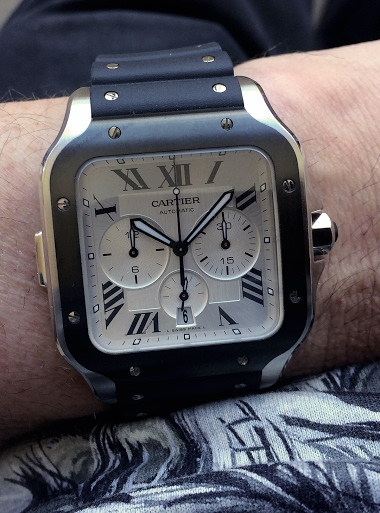 I'm not usually one to "flip" watches. My collection, if you can call it that, is small and carefully curated, and there isn't much turnover. But I've broken with my usual habits and traded in the blue gradient dial Santos de Cartier toward the Santos de
28d
WatchEater