Happy wrist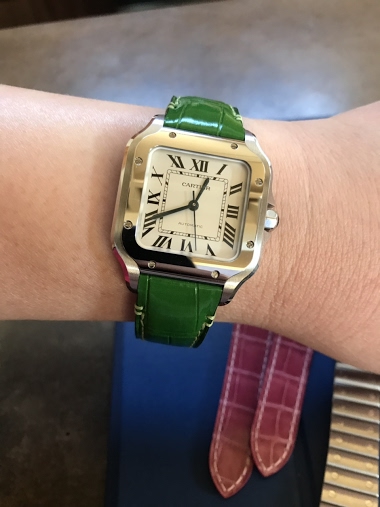 Still like to congratulate Cartier for the ingenious design on their Santos family....makes bracelet and strap changes so easy. Now I found a more affordable way to make my boss happy with 1-for-4 watches.
1M
pat1964
Soon to be auctioned: Cartier Tank Cintrée platinum.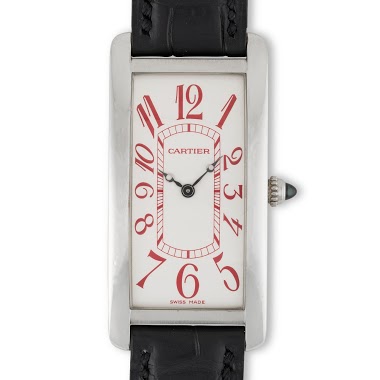 Credit pictures: Monaco Legend Group. According to them, it is a piece unique in platinum. Reference 2843J. The only other Tank Cintrée I know is this one, belonging to our dear Geo: As you can see, they are very close. The numbers are different, of cours
17d
amanico
Genta did design a beautiful cartier ...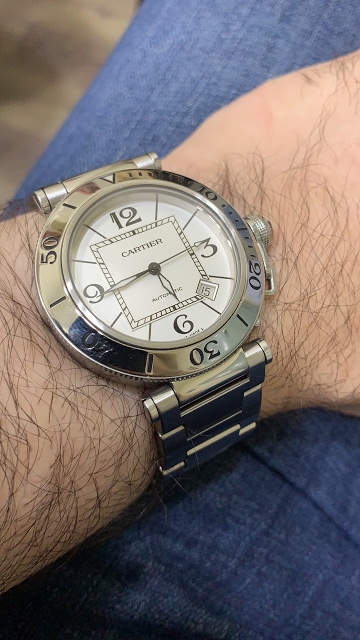 4d
VMM
Trade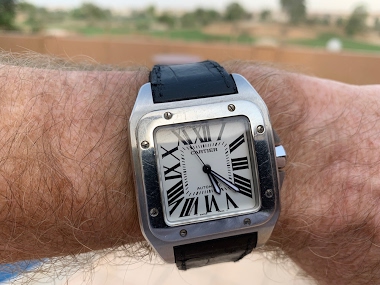 A friend of mine gave me this Santos 100 which he had worn few months and after which he had put it back in the box and left it in a drawer for many years. The cushion of the box had melted into the bracelet which was dried out. The case has many small sc
25d
Jurry
A fresh wristshot of the new Cartier Santos-Dumont large size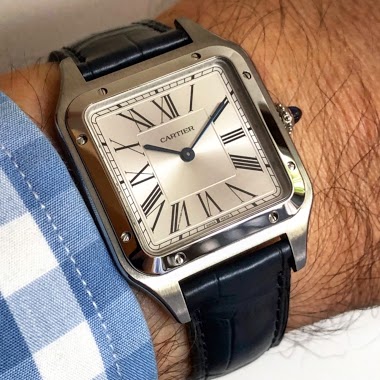 a nice piece but sadly powered by a quartz movement... let's how that a different engine will be used later... Fx
1M
kkochheiser
Tank Louis Cartier on bracelet !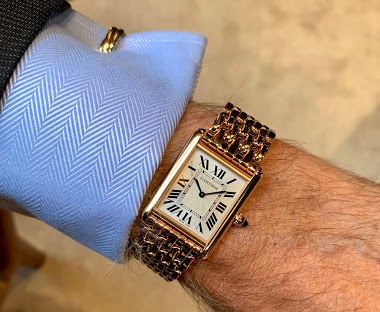 Last week when I visited the Cartier Boutique in New Bond, I saw finally the new Tank Louis Cartier on bracelet. This watch was announced in 2018, in pink gold, at the SIHH, but only the version on strap was delivered, in very small quantities. I was luck
20d
Watchlover78
Just saw the 'Crash watch' at Cartier New Bondstreet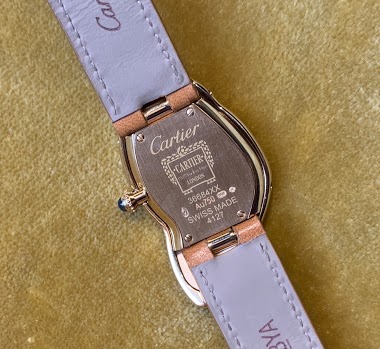 What an amazing piece and now again available on order. There is a waiting list, but when you love the Crash, I think it is worth the wait. George Cartier London logo And bigger dimensions than the French version
23d
centurionone
My favourite Cartier Pasha with JLC Chrono movement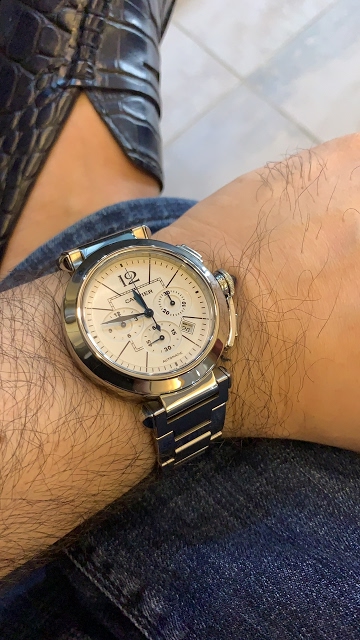 Well everyone is aware of the fact that Icon like Pasha was discontinued by Cartier few years ago but like many designs it has been an icon and one of the greatest design by Gerald Genta who on request of Cartier designed the Pasha for a client supposedly
24d
Horology75
Vintage Cartier triple calendar by Jaeger-LeCoultre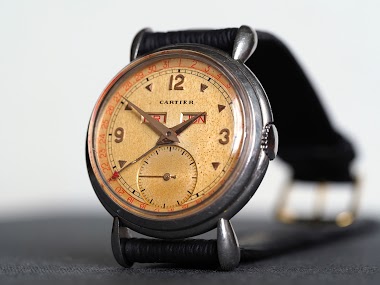 Isn't she beautiful?
28d
Watcholic_id
Here it is my summer watch...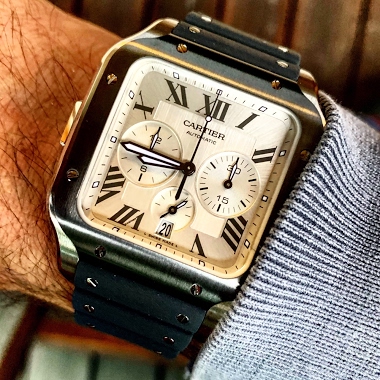 ... super happy, from today it is part of the family... I went for the steel and DLC version, super comfortable on the wrist and sporty while elegant at the same time Now for some time I will not chase any other watch, in the safe I have also an Aquanaut
1M
yacomino