The Tortue and the Hare (and a question)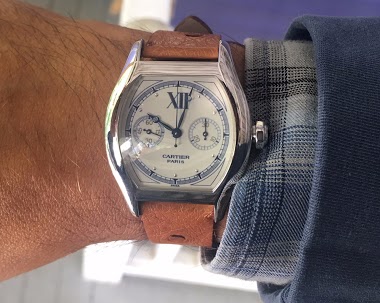 I am the very lucky new owner of this amazing Cartier (my first Cartier). It was bought on an impulse--which is not my usual way. I'm usually slow, like a tortoise, in choosing a watch, but I tried this one on and, quick as a jackrabbit, that was it: I bo
1M
amanico
Tank Louis Cartier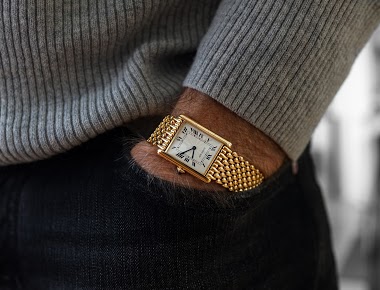 What can I say about the Tank Louis Cartier? We have seen them in all sizes over the years, from the small original size like this one, 24x30mm to the XL version. The smaller versions show more of the strap or bracelet, what I think looks good. But no mat
9M
Geo
Drive Time...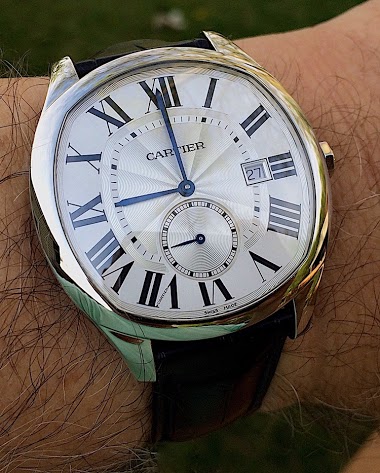 Love the shape, love the versatility!
1M
Moana43
A new book about Cartier Watches: " The Gentleman's files " by our dear George Cramer.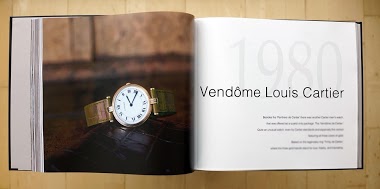 From time to time, we recommend books about watches, when they are dign of interest. Here, allow me to share with you " The Gentleman's files " written by our dear Geo! A large format ( 33 x 28 cm ), 340 pages, and when you know Geo's expertise on Cartier
2M
amanico
Genta did design a beautiful cartier ...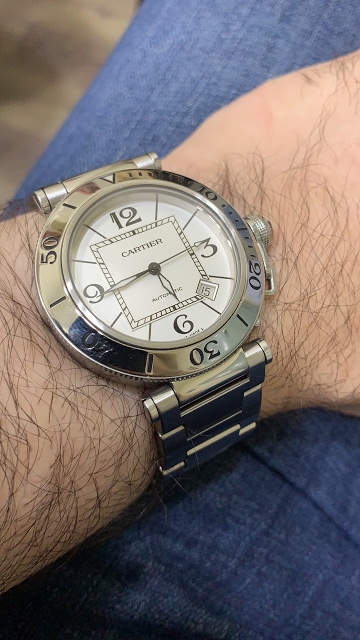 3M
philchoi85
Mid day switch to Cartier Calibre ...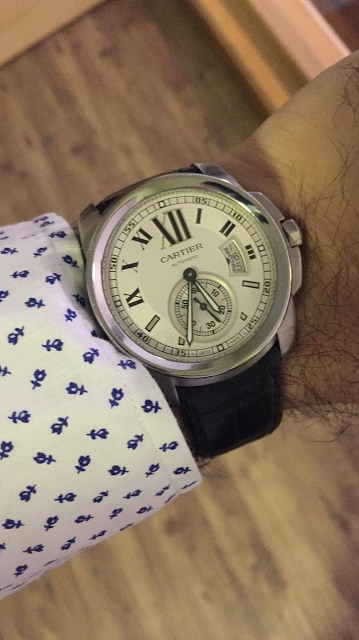 1M
Horology75
Few months ago I bought the Cartier Santos Dumont ultra slim winding with Fredric Piguet movement ...after few months it is back from Cartier as new ...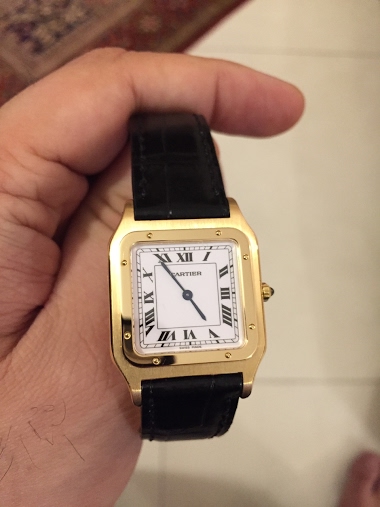 They have done a superb job ...worth the wait ! old picture before restoration for your ref
2M
Horology75
Like New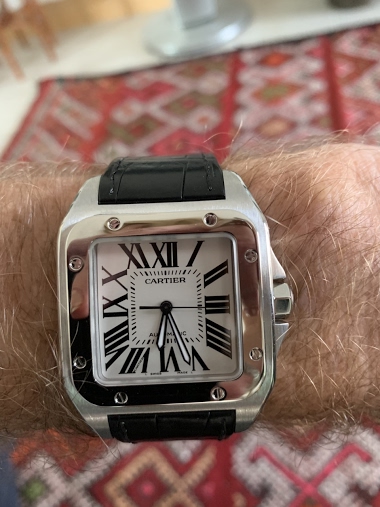 A while ago I posted a thread that I had exchanged a CARTIER Santos 100 for a set of golf clubs The watch had pretty severe scratches I brought it to CARTIER for full service plus new strap. Unbelievable job it's like new and I will wear it with great joy
2M
Jurry
Cartier Calibre Diver with my new strap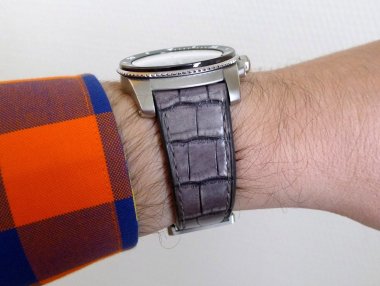 I'm very happy, I have just got my alligator strap with special tanning for my Calibre Diver. It is a grey strap and I love it! Actually, I decided to change the black rubber strap which is the original strap of the watch because I never wear black straps
5Y
Geo