Just back from the spa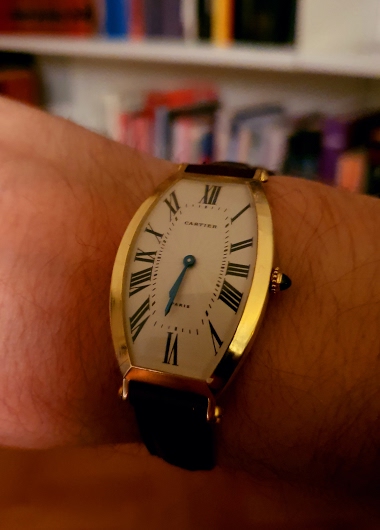 This exquisite YG Tonneau is my latest aquisition and the first watch in eight years that may be break my "one watch per brand"-rule by getting another Cartier (indeed, I am already considering my third!). I absolutely adore this one - the curved case, th
3h
th.gr.ga
Cartier Tortue for Wednesday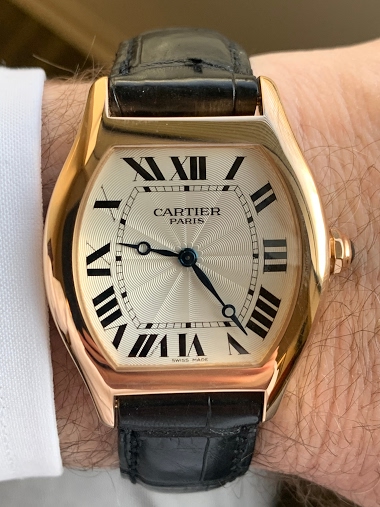 In 1912, pioneering watchmaker Louis Cartier imagined the original features of the Tortue watch with a tortoise-inspired shape. At a time when all watches were round, this groundbreaking design went on to become a classic for… 2498
9d
Geo
The Tank Française Yearling had a small window...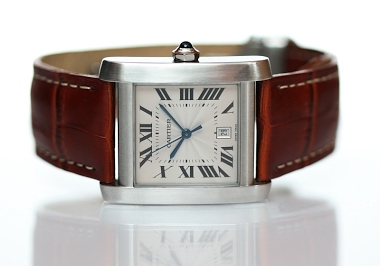 I have the time/date version which was available during a one year period around 2003/2004 ... 36.5 x 30 mm case on an alligator strap and deployant buckle. It's often described as the Tank Française Yearling XXL. Sold out in Tokyo, I first spotted the XX
7d
cshimokita
Probably as rare as a modern Cartier Tank can get.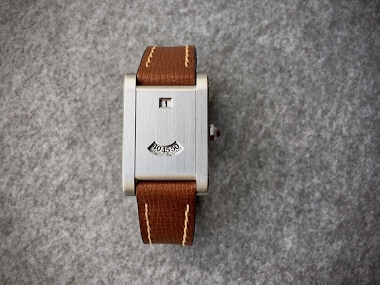 Love the heft but telling time takes some getting used to
1M
centurionone
Some Santos Love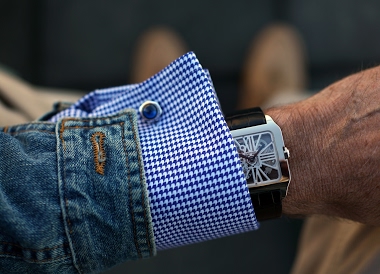 Every time when I see a Santos, I melt a bit. No matter which version it is. From the simple 1978 steel/gold model, to this high end skeleton Santos Dumont model. What are your thought on the Santos as a model in general? GEO
13d
seatosky
Cartier's most elegant men's watch.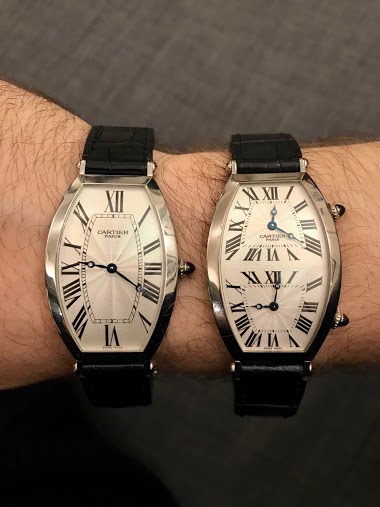 Cartier Tonneau, Cartier's first commercialized wristwatch for men, went on sale in 2006. These two were launched during the CPCP years Both watches measure 51.4, are the largest models ever produced and are in made white gold and in platinum. GEO
25d
Geo
The current version of the 'Tank Louis Cartier'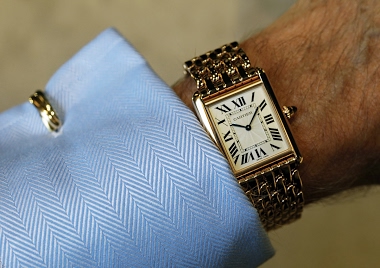 In my previous post about the Santos Dumont , Ted-Lo was asking about an update on the Tank Louis Cartier . Unfortunately I only have this weak picture, that I shot at the 'New Bondstreet Boutique'. This is the largest of the two sizes that are available.
12d
Geo
Valentine's Day surprise for the missus.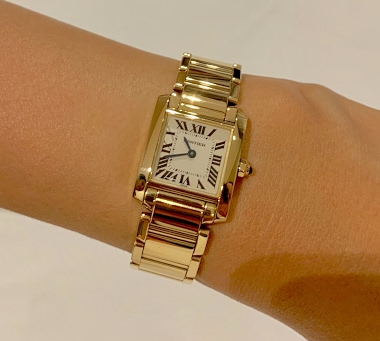 Been on the shopping list for a while - today was as good a day as any. Happy Valentine's Day all!
14d
APROchrono
Tortue Monopoussoir 2396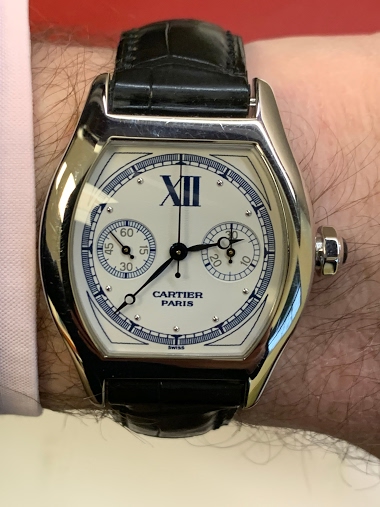 Launched in 1998 as a part of the Collection Privée Cartier Paris, or CPCP for short, this rare, manual-winding, 18K white gold Cartier Tortue Monopoussoir (Ref. 2396) is part of a series of mechanical watches based on historic Cartier designs The CPCP sh
15d
jlux
The one book to have for the Holiday Season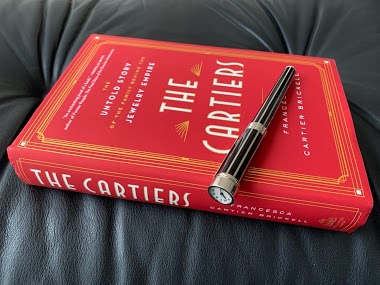 for actually every watch collector, is 'The Cartier' by Francesca Cartier Brickell. This book is not about watches, but about the history of one of the most famous jewelry houses, Cartier. And Francesca is not one of the new writers on the block, to tell
2M
Bobbe