Tank Louis Cartier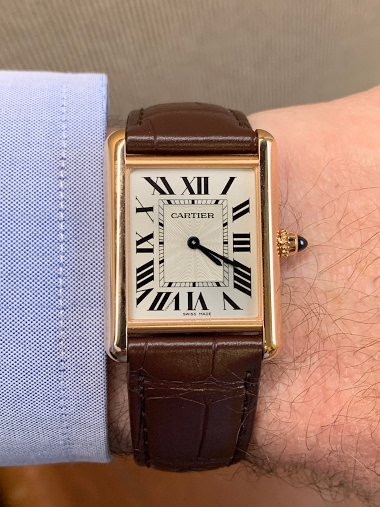 Worn by Louis Cartier himself, the "Tank Louis Cartier" watch sets the standard for all Tank watches. To embody Louis Cartier's contribution to "modern style", later known as Art Deco, the tops of the lugs were rounded in contrast to the previously fashio
2d
sam1234
Pasha de Cartier from the '80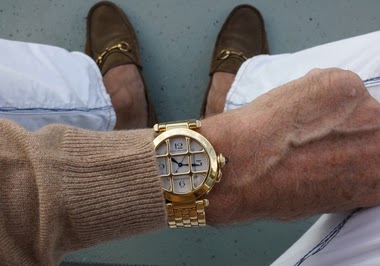 Good memories of this watch. It was not only the watch that I was wearing every day to work, back in the '80, it is also the watch that pushed my Instagram to 10K followers this weekend. So after more than 30 years, I still love this watch a lot, with or
1Y
Geo
New Santos Manual Wind!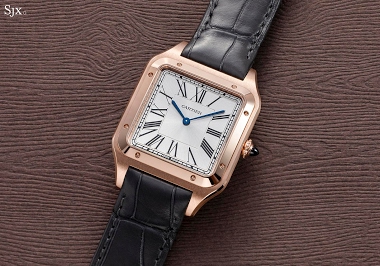 9d
Ted-Lo
Calf leather strap on a small classic Tank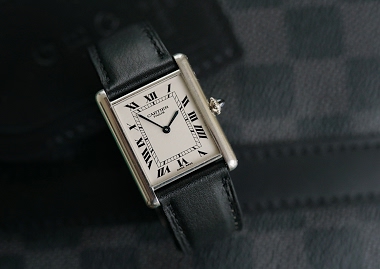 Most brands supply their watches with alligator straps, it has almost become a standard choice. In the early years these small Tanks were often delivered on a lizard strap, but that's not allowed anymore. I find that alligator leather with its large patte
21d
Geo
Cartier people: need help, which Pasha?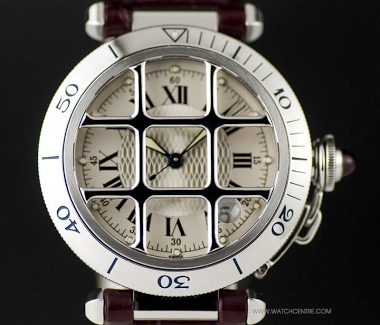 Seems like I am catching a serious Cartier bug and decided that my third watch (following a YG Dumont and a YG Tonneau) from Le Maison should be the Pasha. I do have a soft spot for yellow gold and like the models with a grill. Bu a gold model with the gr
9d
elmiperru
I was wearing my Santos today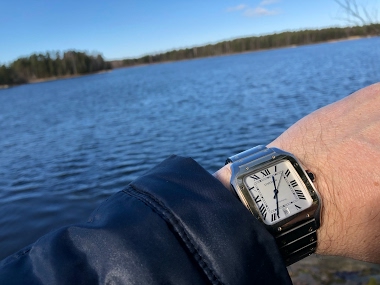 I put my steel/gold Cartier Santos on my wrist today and took a short walk outside. I was enjoying nice weather. I felt that the bracelet was too tight on my wrist. But luckily it is easy to put a link to the bracelet making it more comfortable. That's wh
12d
Jari from Finland
Vintage Cartier Dual Time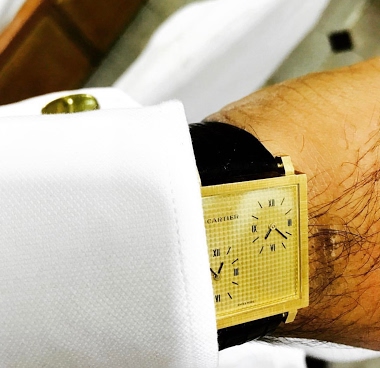 Found this vintage Dual Time Cartier in 18ct Gold at a jeweller here two years back. I guess the strap in aftermarket but it's quite comfortable. A little too big to be considered a dress watch.
11d
FabR
Glad to share a very rare Cartier American tank in Platinum ...winding XL version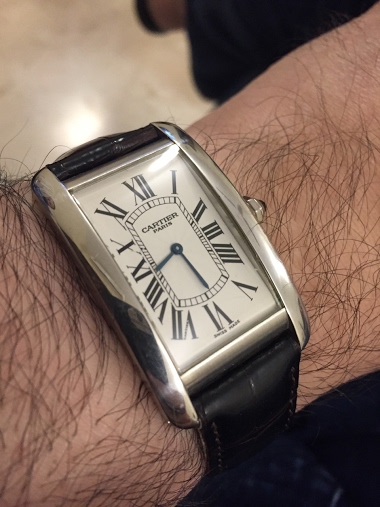 Need to send it to spa to get a new glass and add a new blue croc strap ...
19d
jkvs
Where the idea of Cartier's 'Rotonde Jour et Nuit' came from.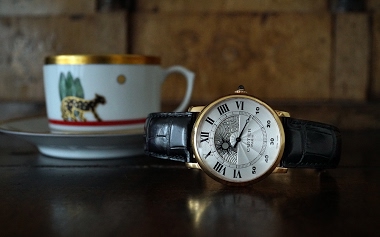 We all know the Cartier Rotonde 'Jour et Nuit' or 'Day & Night', that Cartier released in 2006 for their Collection Privée, Cartier Paris series. But what I only discovered a few years later, was the fact that the concept of this watch was inspired, b
20d
amanico