20 years later...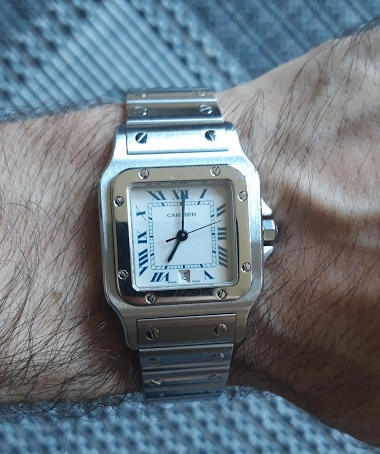 Can you believe that this was Gents size 20 years ago? In person it looks really tiny, and I don't have a big wrist at all. I do love this watch, which was my first "good" one. I "cannot" wear it anymore due to my perception of the size (weird but true),
6d
1WatchMan
Happy Tank Thursday!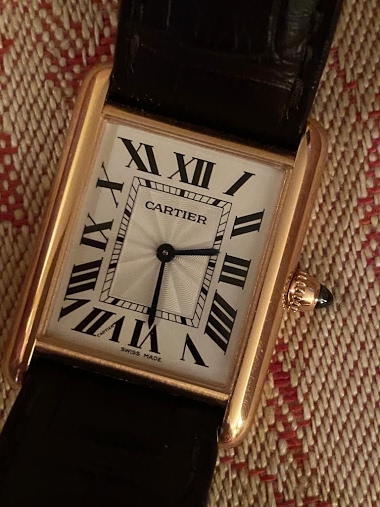 4d
FabR
Vintage Cartier Dual Time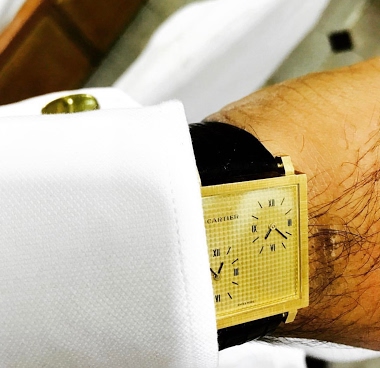 Found this vintage Dual Time Cartier in 18ct Gold at a jeweller here two years back. I guess the strap in aftermarket but it's quite comfortable. A little too big to be considered a dress watch.
2M
Michel
Rarely worn veteran Cartier Tank - a longish tale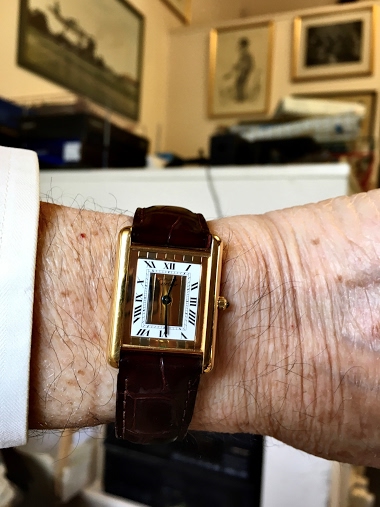 The only time I wear a quartz watch is while swimming, for which a very old Casio Illuminator with 100M WR fits the bill where that WR is 50 times the amount necessary for me! Some of my prized mechanical watches would also fit the bill for swimming, but
9d
kjkt3
'Billions'— Roadster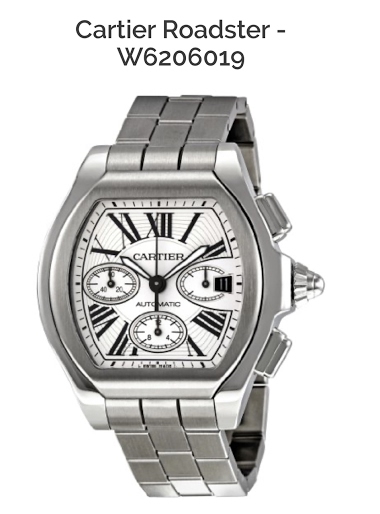 I began watching the show 'Billions' and the main character wears this watch. Quite fetching,IMO, I had never seen it. I have a few bracelet watches, all with round dials, this would diversify my offerings. I have yet to see it in the metal. Any impressio
10d
Watch_This
Been a while since I wore this, let's see if she is still accurate.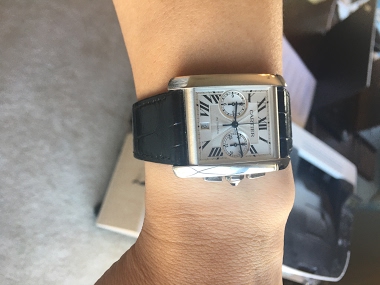 13d
Ted-Lo
Cartier Ronde Santos Aviator 150th Anniversary edition ..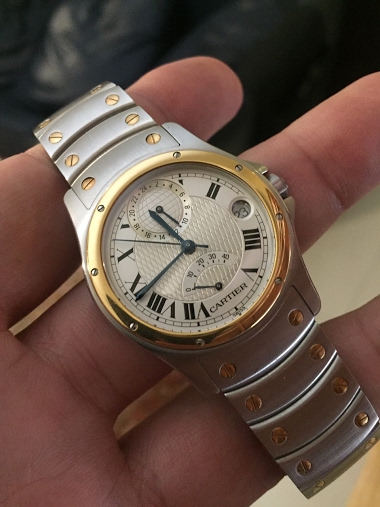 I was 22 years old
17d
Watchonthewrist
Tank Chinoise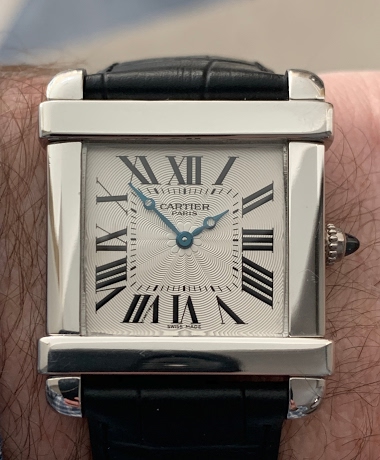 Last wear before heading to the spa... 2685
18d
penang1974
Recent acquisition: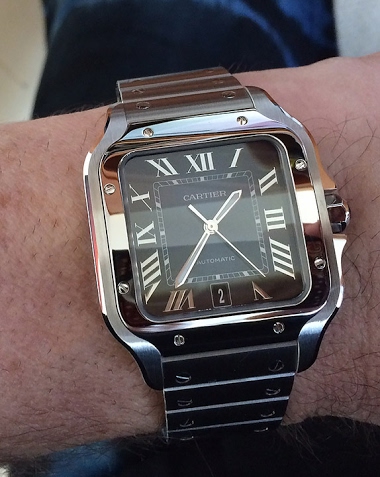 A bear to photograph, but in the metal, the gradient sunburst dial is terrific.
23d
Weems@8
Strap experimenting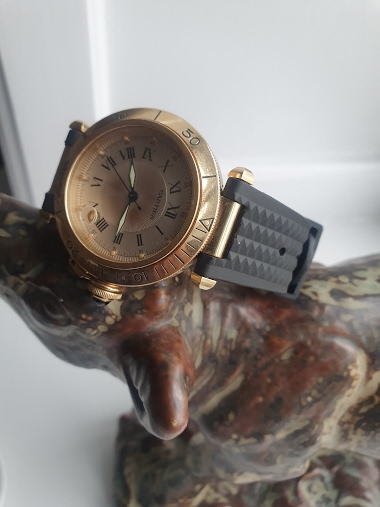 In these times leather straps are arguably less convenient for daily purposes, so decided to try on a rubber strap for my Pasha. A bit of an experiment, which some Purists might well bark at, but I was curious to see if a more marine/diver look would suit
26d
RicardetCie