A new book about Cartier Watches: " The Gentleman's files " by our dear George Cramer.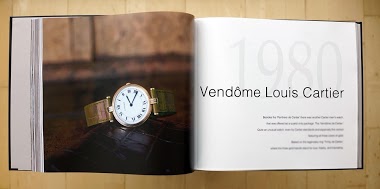 From time to time, we recommend books about watches, when they are dign of interest. Here, allow me to share with you " The Gentleman's files " written by our dear Geo! A large format ( 33 x 28 cm ), 340 pages, and when you know Geo's expertise on Cartier
3M
reintitan
The one book to have for the Holiday Season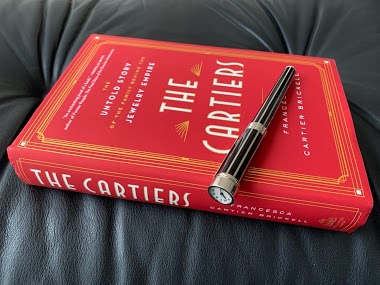 for actually every watch collector, is 'The Cartier' by Francesca Cartier Brickell. This book is not about watches, but about the history of one of the most famous jewelry houses, Cartier. And Francesca is not one of the new writers on the block, to tell
2d
amanico
New vs old Panthère?
Hi - I'm looking at the women's Panthere - is there any difference between the new (2018-onwards) vs the older models? Like if I had a 2001 version of the Panthere that was unworn and a 2019 version that's unworn, would I be able to tell the difference be
7d
Cartier Tank Cintree?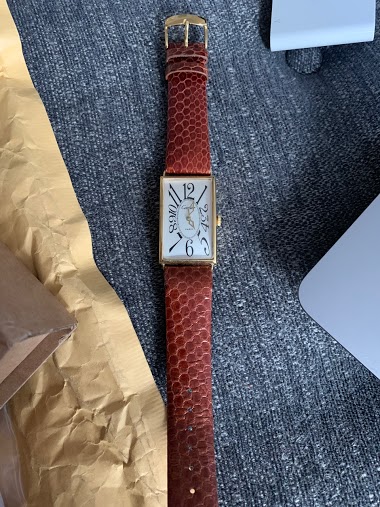 I need help Can this possibly. be a Carter Tank Cintree? I know I sound silly. Please help me. identify it. Is it possibly another Cartier or a fake? Thank you for your help
16d
Shaf
Is this a genuine Cartier?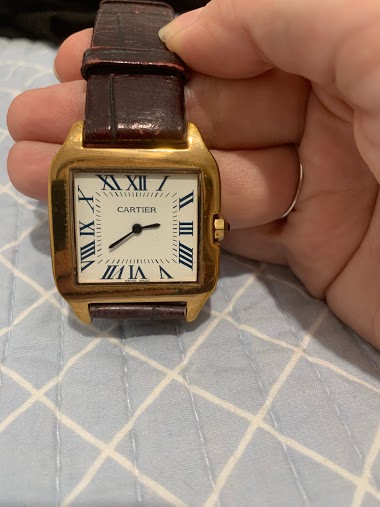 Hi all, Watch was gifted to me by my father, worn by my grandfather - unfortunately I have no other information on the watch - It looks to be a Cartier Santos Dumont, but the back is unusual Any help would be greatly appreciated!
14d
jvr1sta
Cartier Care
I got an email to register my watches under the Cartier Care program. Looks like their extending the warranty to 6 to 8 years. Anyone has done so already?
11d
I_am_Clueless
Apollo 8 Speedmaster vs Drive de Cartier
I may be pulling the trigger on one of these two very different watches: the Omega 8 "Dark Side of the Moon" Speedmaster or the Drive de Cartier. One is a sports watch, the other is a dress watch. I am overwhelmed by the finish and movement of the Omega.
29d
singingbee
Cartier Calibre Divers Thursday !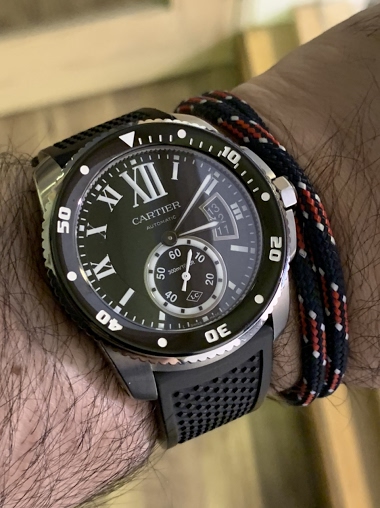 Sorry was too lazy to change the date this morning ..
24d
Horology75
Few pics of my Américaine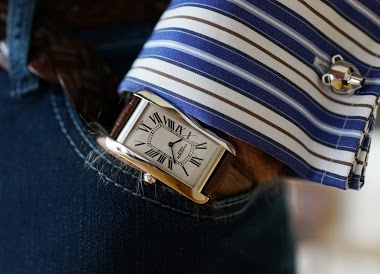 This is one of the Tanks that I really love. Years ago I started with the yellow gold, that I traded after a year for a white gold version. Then I sold that and got the diamond set version. Really nice and very Art Deco looking. But now I am back to basic
1M
Pun
The Tortue and the Hare (and a question)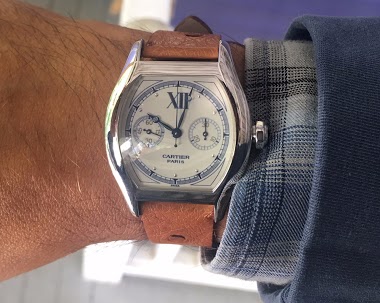 I am the very lucky new owner of this amazing Cartier (my first Cartier). It was bought on an impulse--which is not my usual way. I'm usually slow, like a tortoise, in choosing a watch, but I tried this one on and, quick as a jackrabbit, that was it: I bo
3M
everso