Probably as rare as a modern Cartier Tank can get.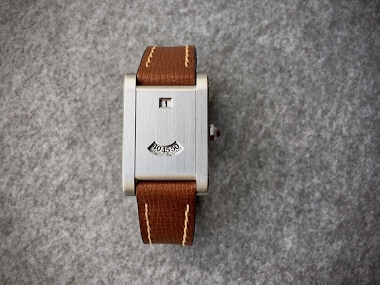 Love the heft but telling time takes some getting used to
2d
northerner
Tank Louis Cartier in the different gents sizes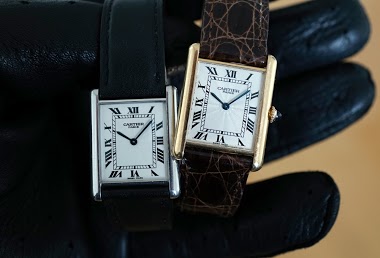 Tank Louis Cartier classic, Tank Louis Cartier Automatic (often called Jumbo) and the Tank Louis Cartier XL.
3d
Geo
CPCP for Friday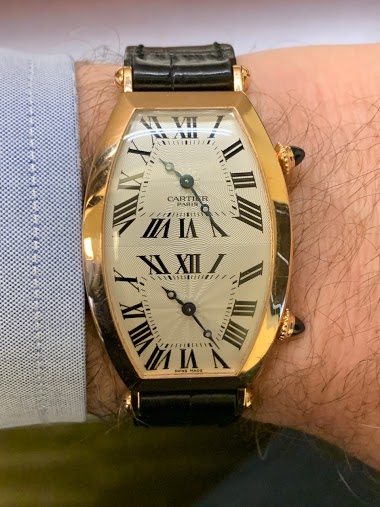 2805
8d
Geo
Special watch for delivery day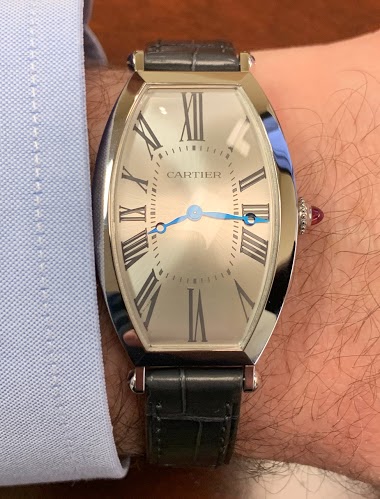 My copy of George Cramer's new book, Cartier - The Gentleman's files, gets delivered today so I thought it only appropriate to wear a special new watch. Can't wait to see the book. WGTN0005
16d
CrookedOak
Comrehensive Cartier Reference Number to Model Number information
I am beginning to seek out and collect vintage Cartier watches, but have become confused trying to identify older watches. Is there an easy way to cross reference the 8-digit reference number to the four digit model number (and letter) on the caseback? I
26d
th.gr.ga
Mono Poussoir for Jeudi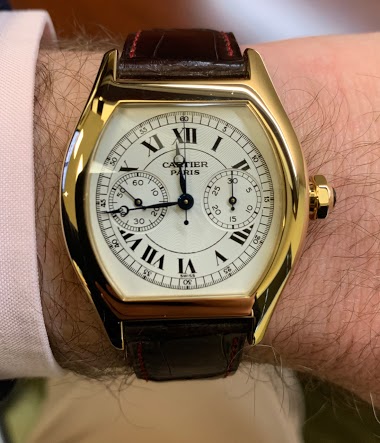 2356
9d
Jay (Eire)
The Cartier Tortue Perpetual Calender ref. 2540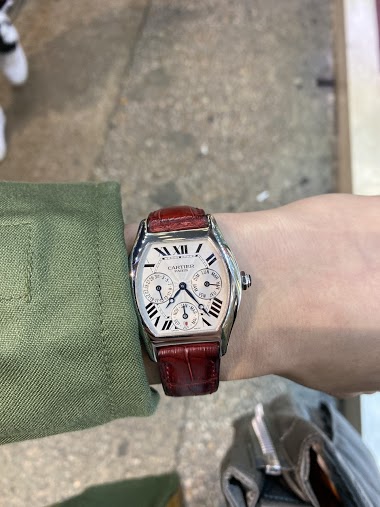 Hi Everyone, Just want to share my recently acquired Cartier Tortue Perpetual Calender (Ref. 2540) from the CPCP collection. Over the years I have bought a few vintage and new Cartier watches for my wife, but never had one myself until now. This is my fir
10d
docob
Which one would you buy?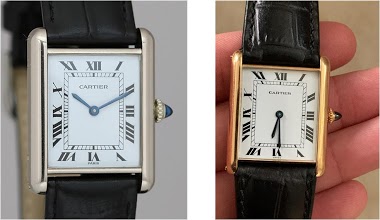 On the left : A beautiful Cartier Paris Classic Tank watch in 18K white gold from the 90s. On the right : An elegant Cartier Tank Jumbo automatic from the 70s.
9d
EinPa
Cartier delight. Tank and Santos in platinum.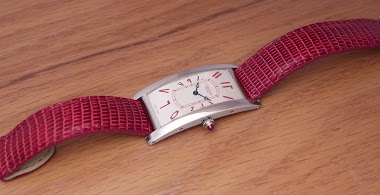 Just for the pleasure of the eyes. Tank Cintrée, from Géo: Another one, with a different dial ( credit pictures: Monaco Legend Group ) : And a Santos I could see some months ago: I love these red hour markers and platinum case a lot! Best, Nicolas
17d
amanico
Cartier Monday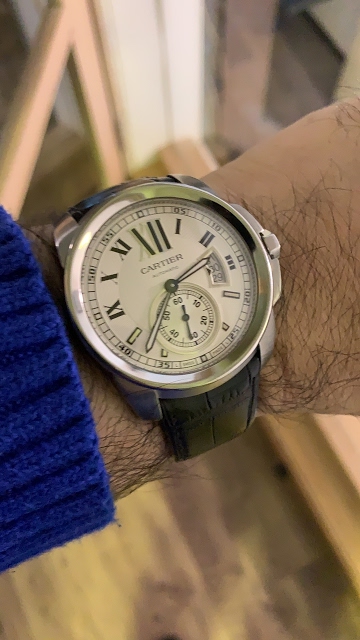 27d
MRA