Trade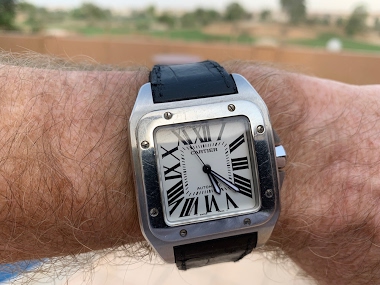 A friend of mine gave me this Santos 100 which he had worn few months and after which he had put it back in the box and left it in a drawer for many years. The cushion of the box had melted into the bracelet which was dried out. The case has many small sc
2h
Vintage Cartier triple calendar by Jaeger-LeCoultre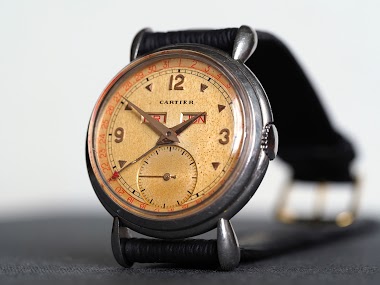 Isn't she beautiful?
3d
Watcholic_id
Happy wrist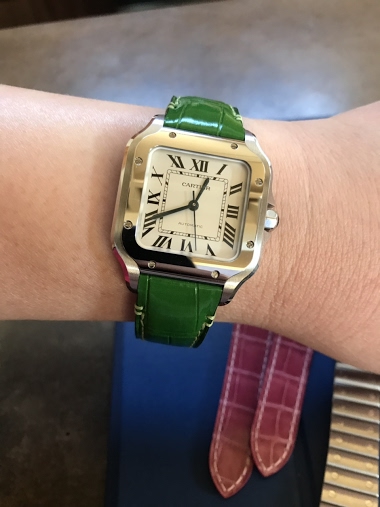 Still like to congratulate Cartier for the ingenious design on their Santos family....makes bracelet and strap changes so easy. Now I found a more affordable way to make my boss happy with 1-for-4 watches.
5d
Raymond_S
A fresh wristshot of the new Cartier Santos-Dumont large size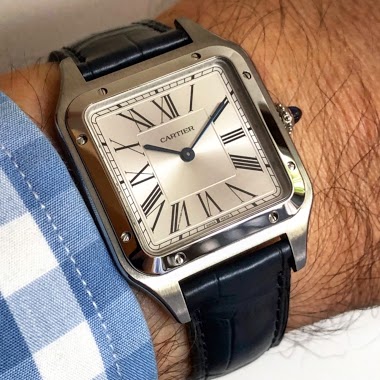 a nice piece but sadly powered by a quartz movement... let's how that a different engine will be used later... Fx
8d
Geo
Here it is my summer watch...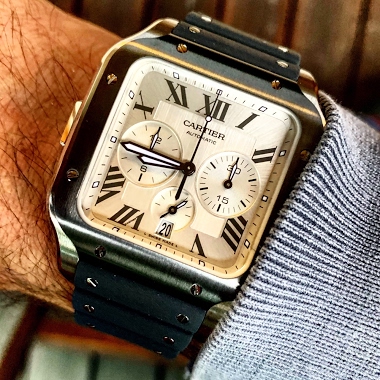 ... super happy, from today it is part of the family... I went for the steel and DLC version, super comfortable on the wrist and sporty while elegant at the same time Now for some time I will not chase any other watch, in the safe I have also an Aquanaut
1M
yacomino
Can any body help me with this?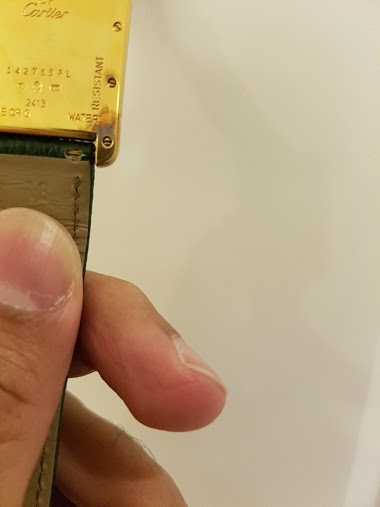 Hi everyone, Any body know how to remove these stains? ;it always appears and developed with (Vermiel; silver plated with gold) material, like this tank here: Thanks a lot in advance...
22d
W.F.
Need help with a vintage Tank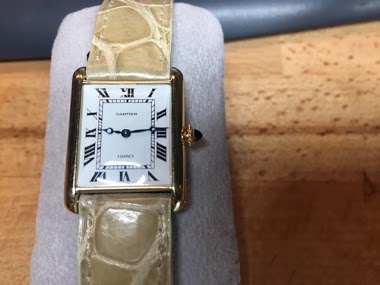 Hello everyone, I am new to the forum. I have a question regarding a Cartier Tank. I am puzzled by the face, hands and numbers on the back. I was told it is from the 1960's, but it feels older than that, although I do not really know. Any help would be gr
1M
amanico
A close-up of the Cartier Crash movement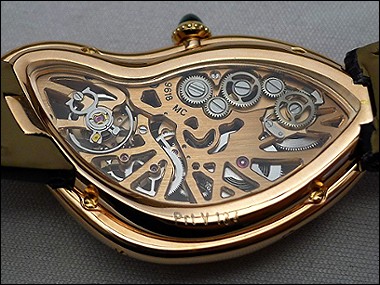 Pink Gold or Platinum, the magic remains the same! Fx
3Y
williebegoode
Randomly..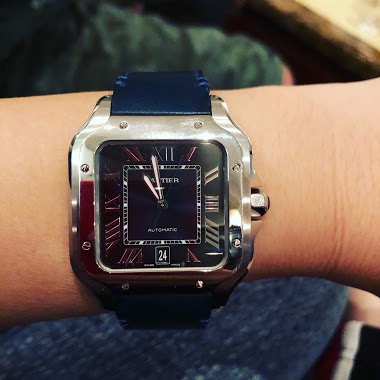 Just to share someth8ngs nice.. HAGWE 🥂 Jen
29d
Is this mean it's fake?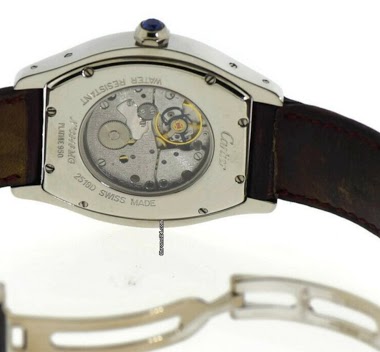 Hi everyone, I came across a photo for the a case back of a platinum tortue it has no platinum autnicated stamps as the others except an an engraved (PLATINE950) does this mean it might be a fake or some batches has came out like this here is the photo A
2M
W.F.