Morning fog and golf in Dubai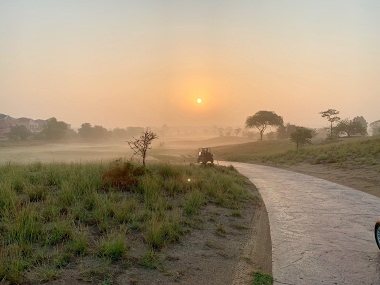 Although the winter climate out here is incomparable to winter in other parts of the world, we do occasionally get some morning fog Playing a round of golf just after sunrise with a bit of fog, feels so serene. Glad to share this picture with all of you
20m
Jurry
Vintage Omega Bullhead Chronograph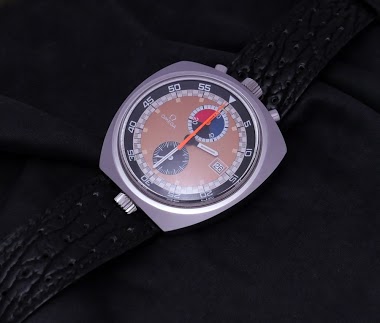 Yesterday I had the big pleasure to meet up with a fellow watch collector. A great gentleman with very nice taste in watches. On his wrist he had this one: a vintage Omega Bullhead Chronograph in absolute top condition! I love these big Funky 70s Omega Chronographs! So different from the classic lin
1h
Mr Green
I miss this Speedmaster, tonight at dinner with my family.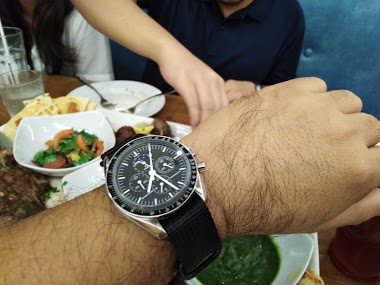 Mediterranean food. More like Greek cuisine. Cheers friends, 🍻. Geross
2h
1WatchMan
GTG with PuristS and Instagram friends ! How do you like...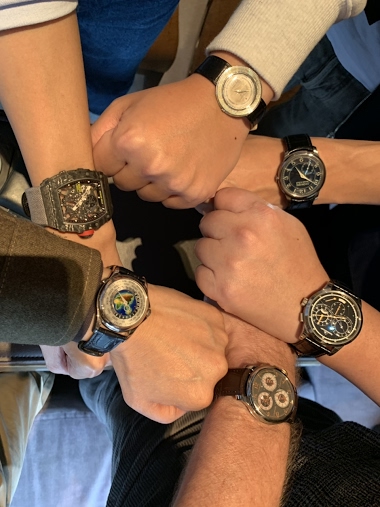 the line-up ?
2h
GLau
Whats on your wrist this weekend ?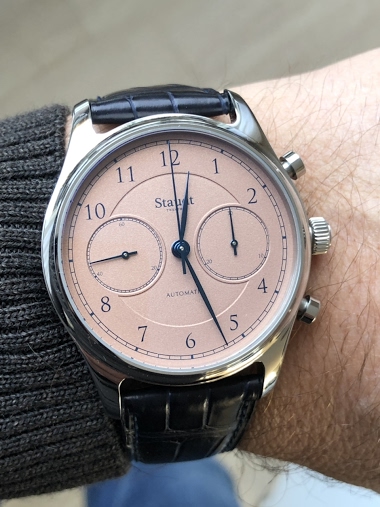 For me its a Staudt with my fav dail color Also my Boss is wearing her Staudt today Looking forward to your pics 🤗 HAGWE 🙏🏻
2h
Jurry
SIHH 2019: Live shot of the Girard-Perregaux Bridges Cosmos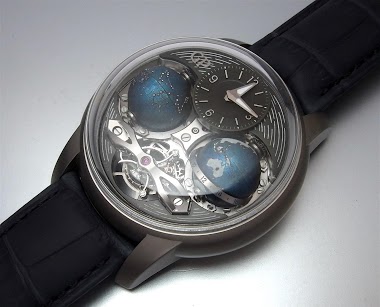 The new Masterpiece from Girard-Perregaux at the SIHH 2019 is called Bridges Cosmos which goes into their "Earth to Sky" theme. Here is a live shot of this "horological monster": [Photo credit: CrownComfort] As you can see, it differs a bit from what we saw in the press material. To me, this creatio
2h
Moana43
Help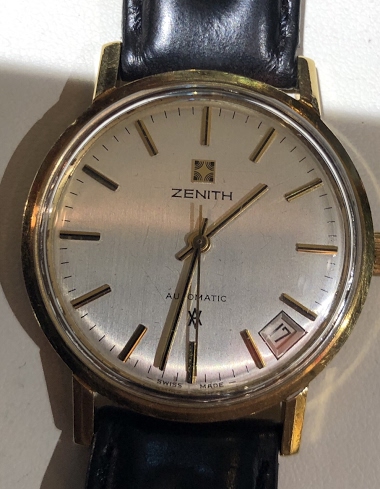 Guys, I found this in Cape Town, anyone know witch Zenith is? What is the logo on the dial? Thanks for helping.
3h
desertimer
If you want to buy a nice Lange collection, times have never been better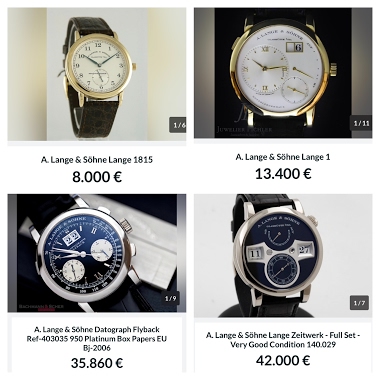 Ooh my, what on earth happened to the value retention of this amazing watch brand. These 4 can be had for 100K Eur. Unbelievably low grey market prices. It seems iconic watches are no longer perceived as such. 1815 Yellow gold for the price of a steel Rolex 😬😢
3h
Signo
Jaeger-LeCoultre with a "P": Memovox Parking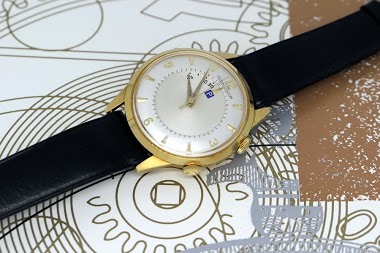 Another vintage gold nugget from Jaeger-LeCoultre: the Memovox Parking reference 3161. Manual, Alarm, 18K, 125Y Jubile collection - what's not to like?! Best Blomman
4h
blomman Mr Blue
Enjoying the chocolate in winter time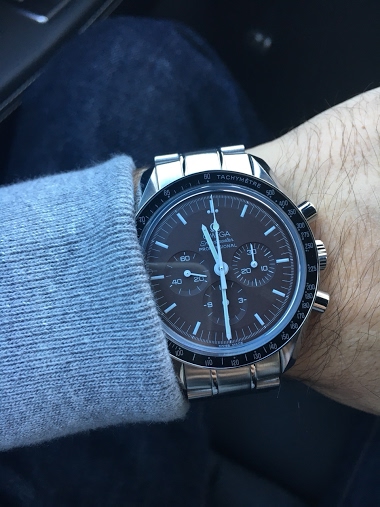 Have a great weekend, Alex
4h
Cpt Scarlet