A simple trip to the hardware store becomes delightful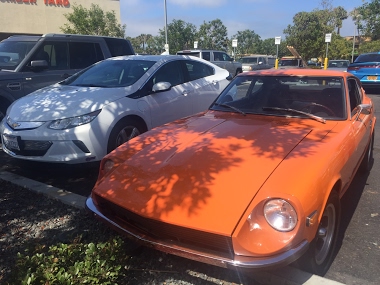 Thanks to this Datsun 260z
49m
amanico
Report of the Chopard LUC event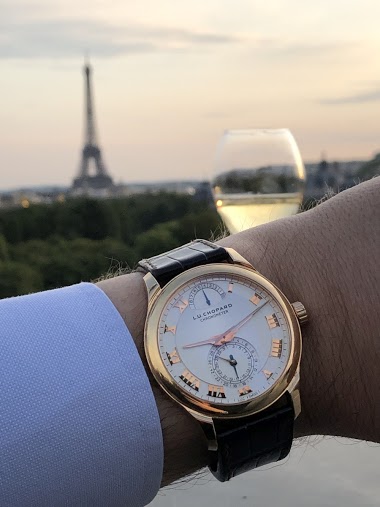 I was very fortunate to be invited by Chopard to attend the LUC event which took place yesterday in the prestigious venue: the Automobile Club de France. Actually, I wasn't able to remember when the latest big event organized by Chopard took was organized in Paris. Of course, Cannes remains a big sp
1h
Izhik
A huge icon has landed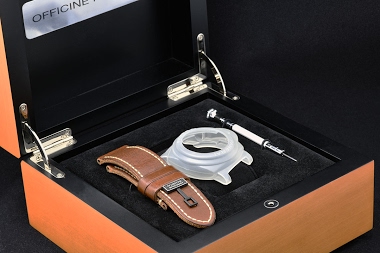 The icon have left the box but the rest of the goodies is there. Those you knows about Panerai can easy figure it out which model this special box is for when there is a spare crystal at the side. Yes finally I've got the iconic Panerai 372. The original model (like this one) have a acrylic crystal
2h
thegrailwatch
Although Apollo 11 takes center stage this week, The Quote of the Century, or of Eternity if you ask me,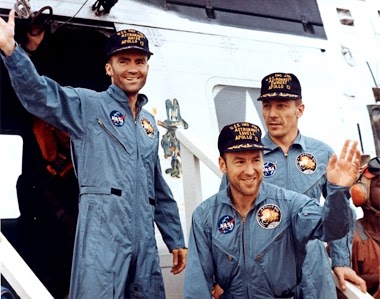 Credit picture Nasa; astronauts Haise , Lovell and Swigert is from the Apollo 13 crew when Jack Swigert spoke his immortal words ; 'I believe we've had a problem here', followed by Jim Lovell's 'Houston, we've had a problem'. So understated and professional if you realize that being approximately 20
2h
amanico
It's 2:18 PM, Thursday, July 18, in the year before a leap year. Do you know where your quantième perpétuel is?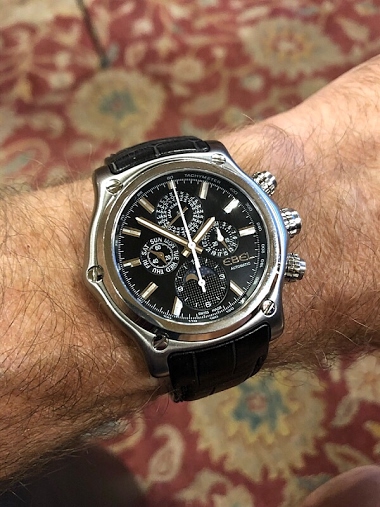 Mine is right here: Yes, the Movado Group finally came to my price for an Ebel 1911 BTR Perpetual Calendar Chronograph. The caliber 288 is a specially finished Lemania-based Ebel chronograph with a Dubois-Dépraz perpetual calendar module. Somebody remind me to correct the leap year in 2100. HAGWE, —
2h
amanico
Just a short trip to Geneva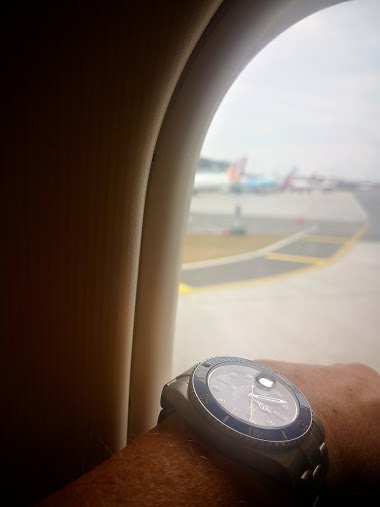 3h
amanico
Today i went to my ex place to give her money..
Again.. is over midnight in my room.. today i went to my ex place to give her money.. i think i am one good man.. and also a stupid fool.. but i love her unconditionally.. does anyone understand me..
3h
Teacher Yang
In case any photographers are working on their man cave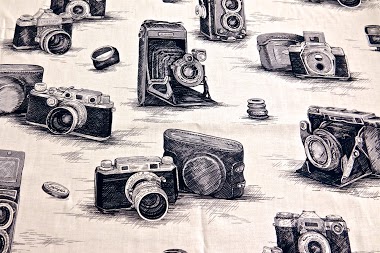 We found some interesting fabric yesterday
3h
cshimokita
An evening at the beach (no sunscreen required)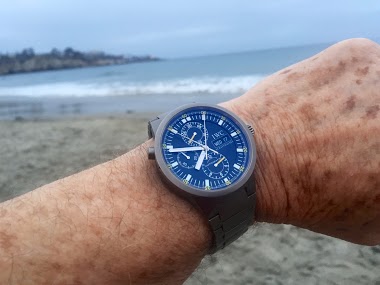 Summer AT THE BEACH in San Diego is a grey, cloudy, misty affair 90% of the time. Five miles inland it's sunshine all the time. Umbrella for Sea Gull protection (stealing our food) rather than from the sun. Even with a dozen people around the table most of the time, we lost 3 pieces of steak to the
4h
Izhik
Upgrading my summer look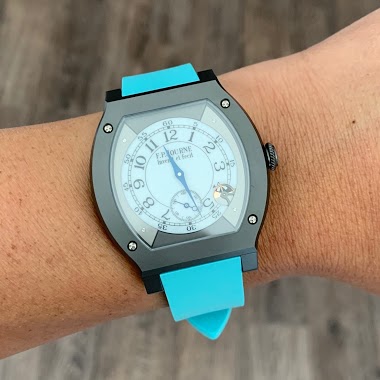 4h
the_watch_lounge