Hublot Novelties Event 2019 in Frankfurt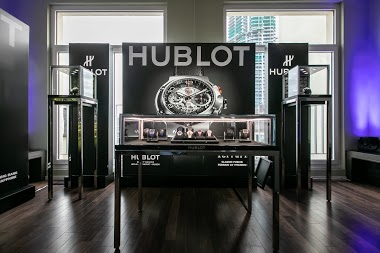 Dear friends and Hublotista, those who missed the chance to see the Hublot innovations live at the fair in Basel at our Hublot Community Events could now catch up at a great event in Frankfurt in Frankfurt. The team of Hublot Boutique Frankfurt organized a great kitchen party instead of a seated din
2m
Hublot @ Bol d´Or Mirabaud 2019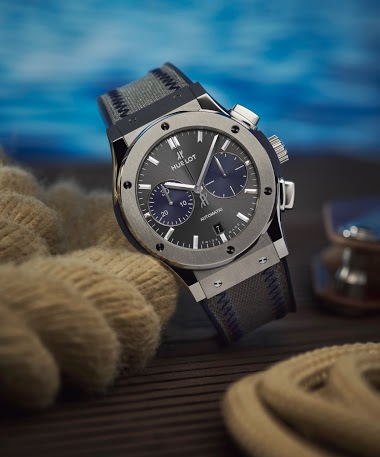 Dear friends and Hublotista, Hublot is for the 8th time the official timekeeper of the world´s most legendary inland lake race and as in the previous years, the brand from Nyon also presented a beautiful special edition in 2019 for this special occasion. On the wrist or on the water at the Bol d'Or
27m
Getting on time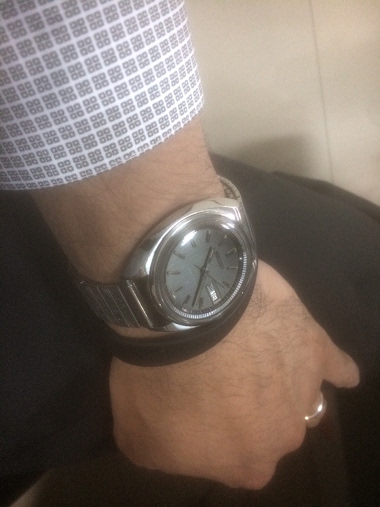 With my 70's Seiko Bell-Matic This model is one of my first loves with vintage watch collecting. Best. René
1h
Has anyone found any gems like the story bellow?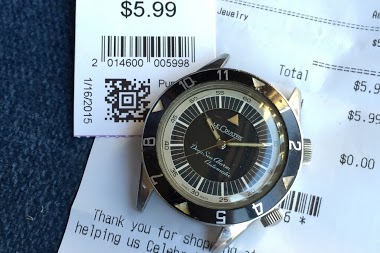 does anyone remember this story. and did it make you head to. your local sweatshop / goodwill? www.hodinkee.com
1h
Thomas_3
Me too I have my « umbrella pic »!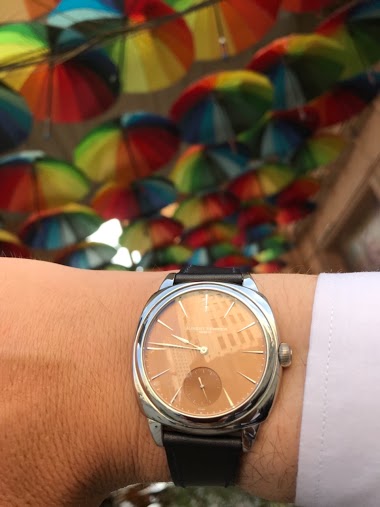 With a Laurent Ferrier galet square micro rotor « autumn edition » Have a good week ✌️
2h
patrickh
Old, but trustworthy ...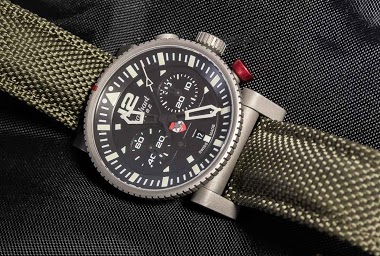 ... and I am not speaking about the watch. For my annual encounter with the Austrian Air Force's venerable Alouette III helicopter (in service since 50 years!) I wear a perfect watch for the opportunity, of course: A Hanhart Primus chronograph in a limited edition dedicated to the Austrian Air Force
2h
halgedahl
My favourite "daily beater" ...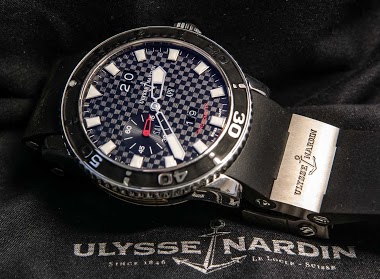 ... since my wife snatched away my silver-dialled Marine Diver: I love the wearing comfort of the iconic rubber/titanium strap with the watch's titanium caseback, especially in summer. And of course the high legibility of the big date and the massive contrast of the bright white hands and markers on
2h
MichaelC
One watch, two faces.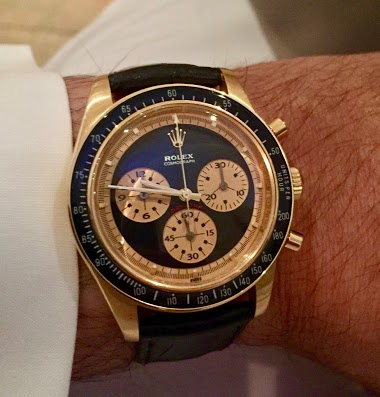 I've never purchased a watch that is supplied with both a bracelet and leather strap, until this Rolex modification by artisans de geneve became a part of my collection. Most if not all of us have experienced how changing the color of strap on a watch can have a big impact on the look and emotion it
2h
renerod
As happy at 35000ft with the birds as it is at 100m with the fish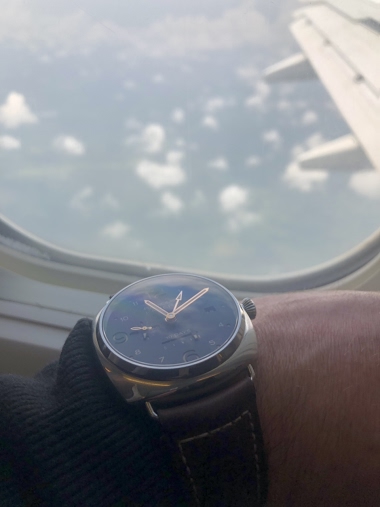 Decided to take the new pam on a business trip and test out use ability of the GMT function. Works really well so far.
2h
Gaulix