My one yr review of my Invicta Akula Prestige Automatic Stainless Steel Sports watch.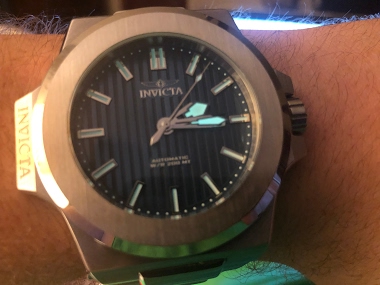 I know there are some watch brands we love to hate (although some of Us will never admit to it) but let's put that off to the side for the time being and get back to what's really important All things horology rather its a $10 Timex or a $1,000,000 Richard Mille. The whole point of watch collecting
43m
Pun
My Unique RD auctioned in Sotheby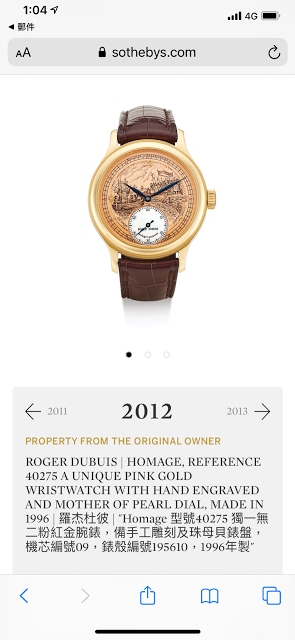 My unique Roger Dubuis was auctioned in HK Sotheby last Saturday.
1h
sham1
1807 or 1803
Few weeks ago I posted 1803 and thanks for all expert advice here but I slow a bit and its been snap by other Now there is an incoming 1807, hope you guys will give valuable advice again this time Thanks in advance Have a great mid week
2h
janef
PAM 670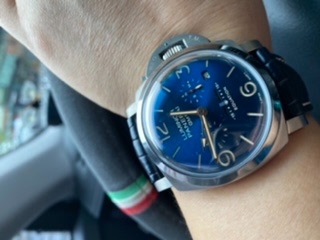 Equation of Time with GMT and 8 days, titanium limited edition of 350 pcs.
5h
Horology75
I met Charlie in December 2011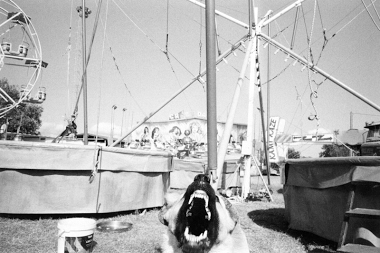 He was one of the staff on a photo workshop that I attended... sponsored by Leica here in Tokyo... we chanced to meet a couple of times after the workshop in the Shibuya area... nice guy, I followed his travels on social media. From 2012 to 2015 he spent some time in Turkey, before being deported an
6h
ChristianDK
Nowhere really to go but what the hell I can still put on this beauty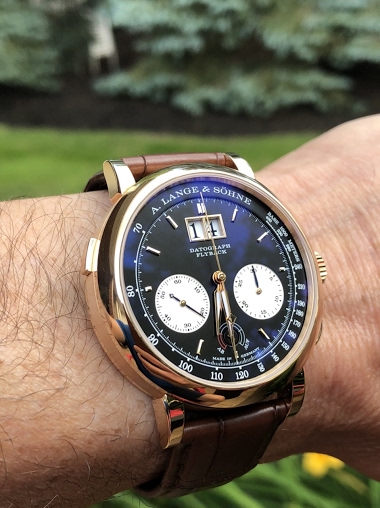 Cheers, Tony
9h
Uncle Chico
Vacheron Constantin 4072 in steel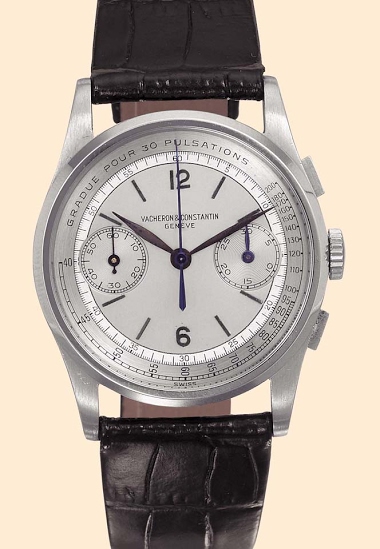 For those who know me...I like to pick selected referenced and then perform a study of the reference (and often specific material and/or dial), including a serial number/price project of all known pieces. I have just completed this for the Vacheron Constantin 4072 in steel, for which I have been abl
9h
mdg
Enjoying some water resistance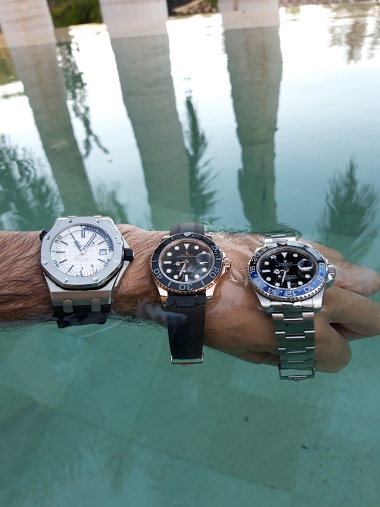 The good news is that my telephone, which is not waterproof, has survived the photo session 😅
10h
amanico
When your watch is stolen...what to do
Stolen watch? Next steps: File a police report (regardless of whether insured or not) Report to the major stolen watch registries (TWR, Alpha Hands, mystolenwatch) Report to your insurance company if applicable Report to manufacturer Post loss online to watch forums Report to major pawn shops and de
10h
s_haverford
Vintage Blancpain Fifty Fathoms Pakistani Milspec in all its glory.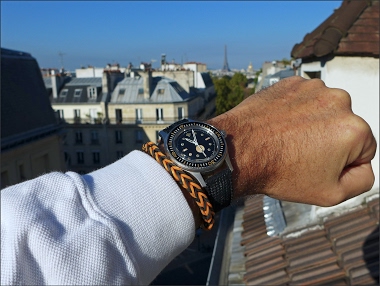 The uneven patina of the indices makes all the charm and the difference, on this Pakistani Milspec. No wonder why it is one of my favorite Vintage Fifty Fathoms! Best, Nicolas
10h
amanico