Piaget with green dial and strap now :)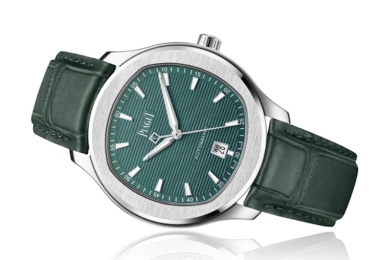 Limited edition of 500 pcs
34m
Cpt Scarlet
TGIF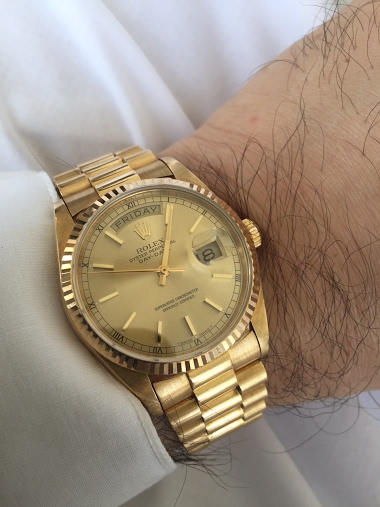 Circa 90's
36m
Mr Green
Had this glued for a full week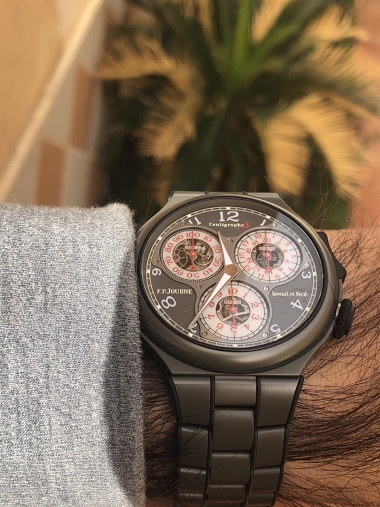 HAGWE
40m
Tudor Black Bay 58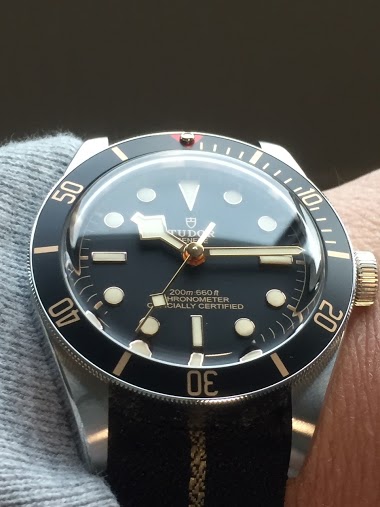 With all the SIHH madness completely forgot this beautiful Tudor For me without any doubt the best Black Bay out there - perfect case size - perfect height of case - amazing matching NATO strap even for NATo strap haters - vintage look of the outer ring, perfectly matching the dial Would only be the
48m
alex11
Thought of the day ...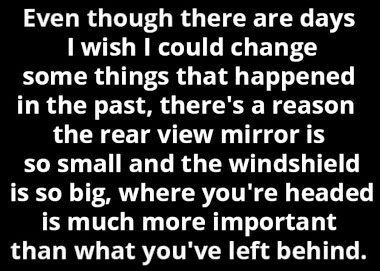 1h
Cpt Scarlet
They say imitation is the highest form of flattery. Seems they are all jumping on the Salmon bandwagon.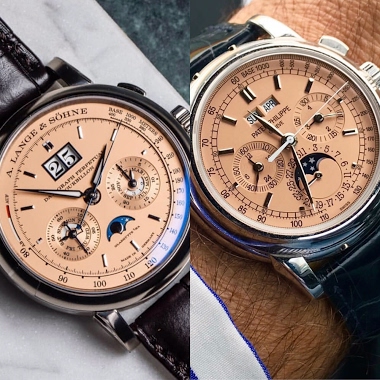 Any thoughts ???? Pateks success with white metal Salmon dials seems to be infectious. M.
1h
Cpt Scarlet
TGIF - what are you wearing today?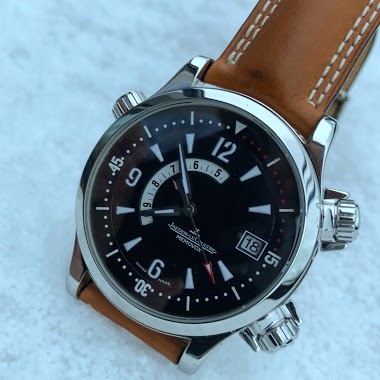 Seems like snow is following me everywhere, so here a fresh Friday morning picture of the JLC Master Compressor Memovox all in white. What are you wearing today? Have a great weekend!
3h
jml_watches
Master Calendar Boutique Exclusive "Edition Spéciale"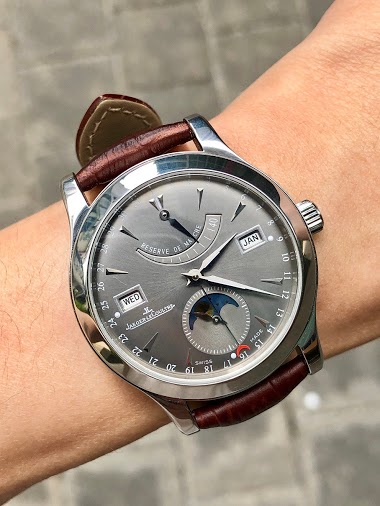 First post here! Just thought I'd share a photo or two of a very special watch to me; it's a particularly rare reference if I may say so myself! This is a 2006/2007 JLC boutique exclusive edition. The caseback is signed "Edition Spéciale." It's cased in stainless steel with a ruthenium plated dial.
3h
JLCman
Spot the watch...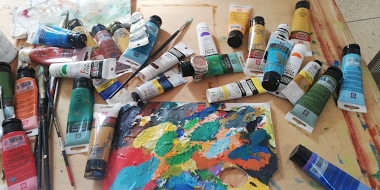 An artist friend in his studio ...
3h
Cpt Scarlet
Hot chocolate. Perfect dessert with cheese muffin.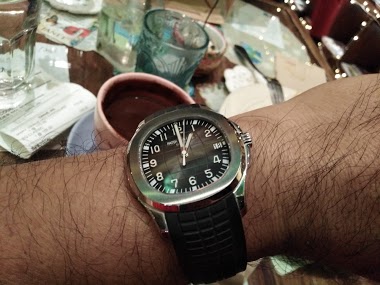 Goes well too with my watch. Cheers friends, enjoy what's on your wrist. 🍻 Geross
5h
Adamska