Ok it's official. I hate nato straps no matter the quality!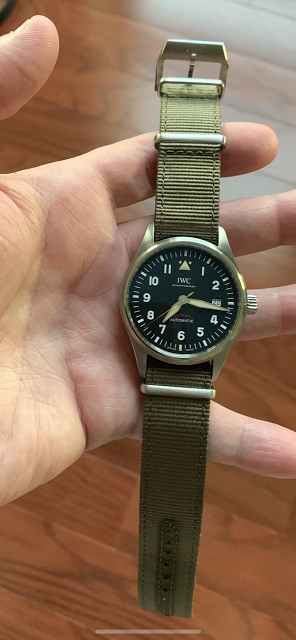 To buy a nice fabric or cordura strap from IWC is expensive but what makes matters worse is the buckle! The buckle on this watch is 20mm and every other one tapers down to 18. Essentially i have to buy a buckle and new strap!!! Anyone have good aftermarket recommendations?
26m
reintitan - Mr. Roboto
Need help with a vintage Tank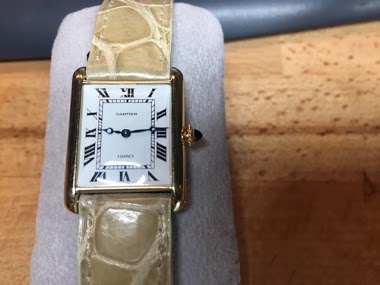 Hello everyone, I am new to the forum. I have a question regarding a Cartier Tank. I am puzzled by the face, hands and numbers on the back. I was told it is from the 1960's, but it feels older than that, although I do not really know. Any help would be greatly appreciated. It is, of couse, a mechani
1h
A picture of the JLC Ultra Thin Moon Enamel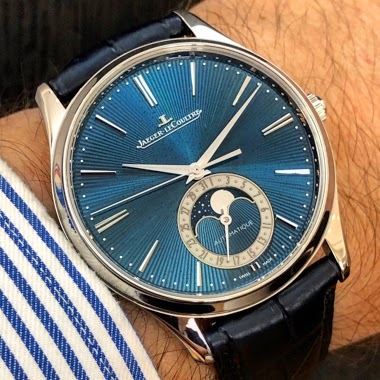 featuring I would say the now classy blue enamel dial we had the opportunity to see with different models... and it works very fine once again. Fx
2h
vitalsigns
Finally a second Panerai...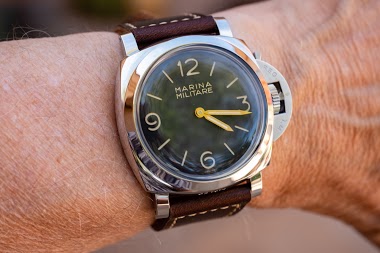 I wonder what took me so long?
2h
thegrailwatch
2 official pictures of the new Blancpain Fifty Fathoms Barakuda.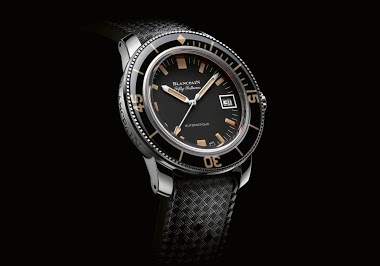 Well, an official picture which I find very nice, And a close up I worked on from an official picture: I have to see this watch in the reality, but I really like what I am seeing. Best, Nicolas
2h
reintitan - Mr. Roboto
Contemplating a rubber strap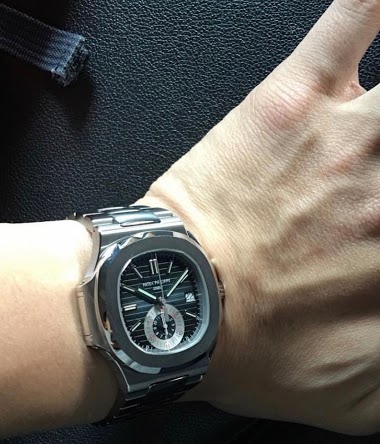 I am anxious to see how a rubber strap would look on my 5980. I have seen computer generated images on RubberB (sorry if this violates any advertising policies, please remove the name if it does), but never an actual photo. Has anyone tried this? Of course Blue strap to match the blue dial.
3h
ThomThom
Seen today at Vacheron Constantin's boutique...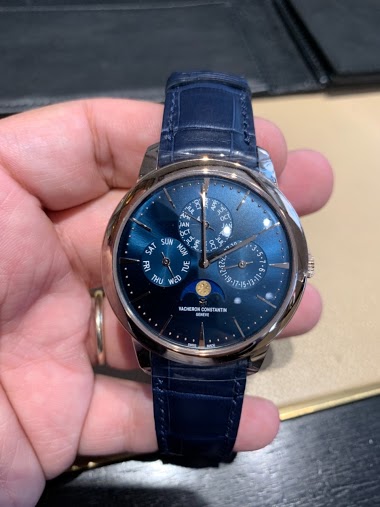 Simply splendid
3h
Cpt Scarlet
Icons of my office computer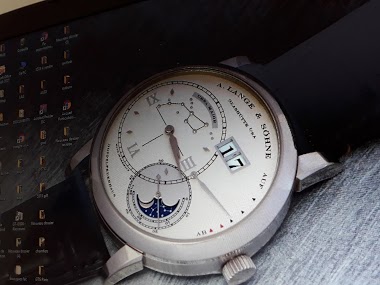 And you?
3h
FabR