It's a beautiful Spring day here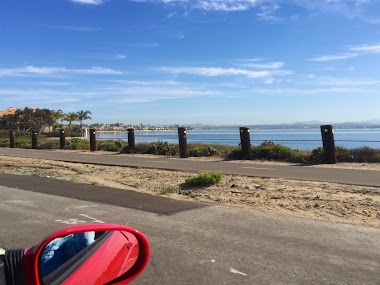 It's the kind of day that says "Come outside for awhile" and so we did. Now the flowers are slightly interesting, but today I needed a bit more pulse-raising activity. I think it was Nicolas' post from Geneva that said "get outside" to me. So we broke open the spare garage and fired up the Elan. A 2
42m
KMII
Strap options, what's your preference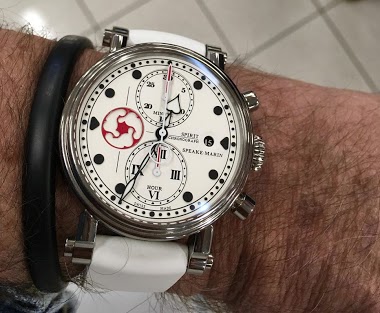 This is a rather unique watch. It's #22 out of 28 and the only one with the topping tool logo in red on the dial which turns like a second hand. I've been fighting with straps to see which looks the best. The white rubber is the stock strap, the red looks pretty good as well but the black seem to ma
44m
FabR
It's A Habring Kind Of...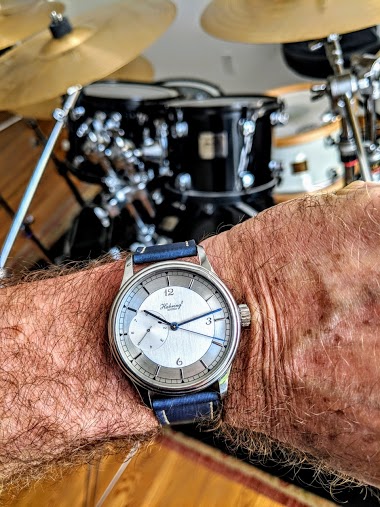 ... Thursday. Cheers! - Scott
59m
KMII
Can. Not. Wait.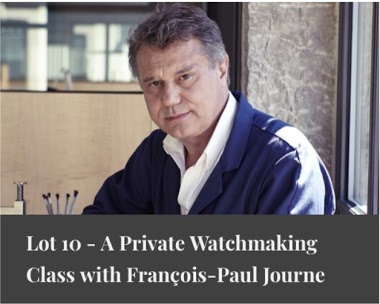 One of the lots auctioned off at the Horological Society of New York gala last night was a watchmaking class for 6 with FP himself. Feel blessed to be part of the group of Journe collectors (friends) to learn from the master himself. Talk about a once in a lifetime experience! 🙏🏽
1h
Pseudo Hacking?
While doing endless research and reading about these beautiful watches I've just discovered they're non hacking. Do they "pseudo hack" like many other non hacking watches do by exerting a little back pressure on the crown? How do you guys set the time initially, or do you not bother where the second
1h
BlueIn2Red
Opinion is divided but...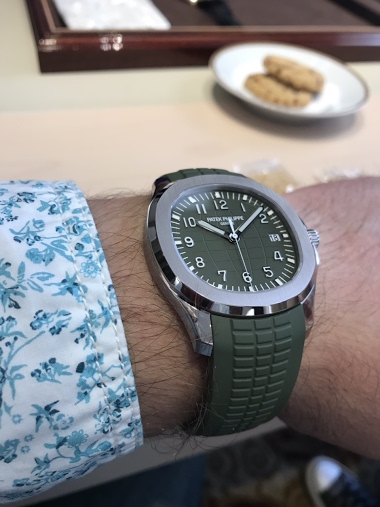 I don't think the Khaki G Jumbo will match the steel original IMO. Having say that I'd still have one in a heartbeat!
1h
Cpt Scarlet
Wrist Scan for Friday 19th is Open Now!! Free Theme with an Easter Season flavour...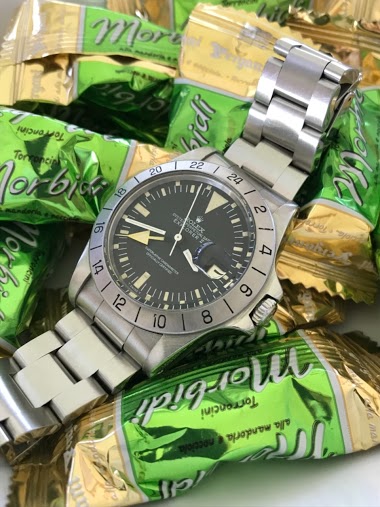 Hello my dear Friends!! Again I will be having the pleasure of hosting our traditional WS feature this week end. As I have announced in my previous post, some of our friends here (me included) will be celebrating Easter this week end and some will not, so I´m inviting all PuristS members to particip
2h
KMII
Sport Evolution is on my wrist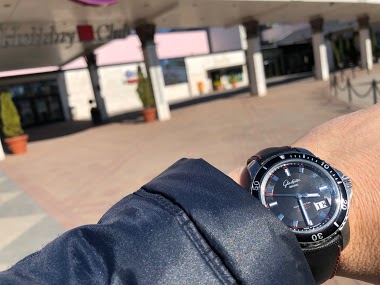 the second day in a row in the sunny and warm springlike day in Finland.
2h
Brian9
In the lair of the Vlad.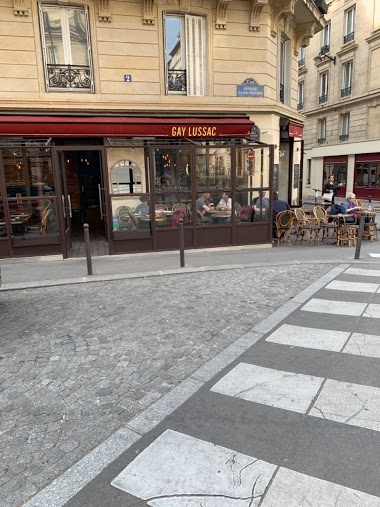 3h
KMII