A new article on the Charles Frodsham Double Impulse Chronometer Wristwatch, written by a familiar author!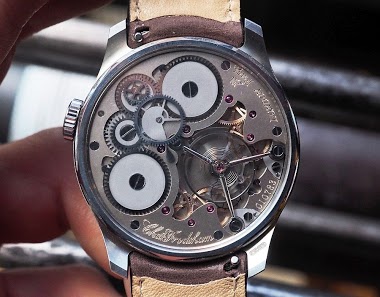 Dr. Magnus Bosse takes us there! Interestingly, I asked Jack Forster why Hodinkee hadn't reported on this watch. He said they wanted to, but CF declined. Maybe because the watch has orders through 2022? In any case, Dr. Bosse has a perspective on this watch going back a decade and it's good to read
24m
maverickmahesh
My Rolexes are gone now...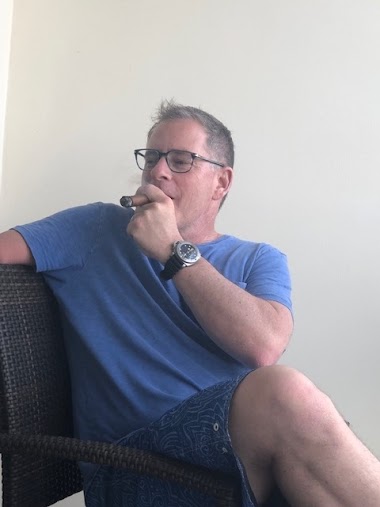 I've had many and enjoyed them but Panerai has taken over for me...relaxing in Jamaica on vacation has allowed me to bond with this watch...a keeper perhaps?
1h
sergio
& then just something that left me flabbergasted...the MB&F movement...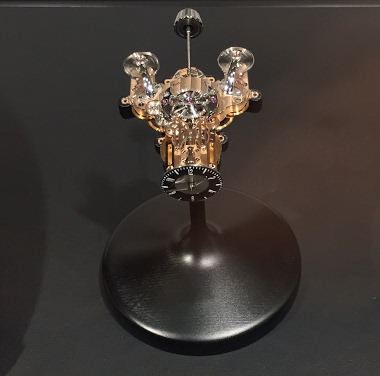 Best, Mahesh.,
1h
Something from Basel but I think not shared yet...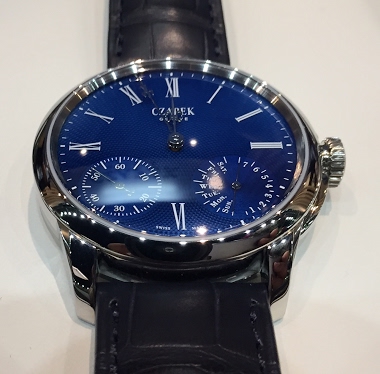 CZAPEK - I liked the dial, blue guilloché enamel on 38,5mm steel case - not bad for that pricing... Best, Mahesh.,
1h
Basel 2019 daily updates last day. Moser.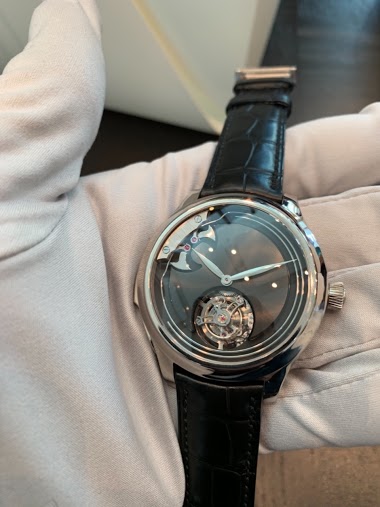 2h
Tony.A.
Took a while to get the logistics done but finally...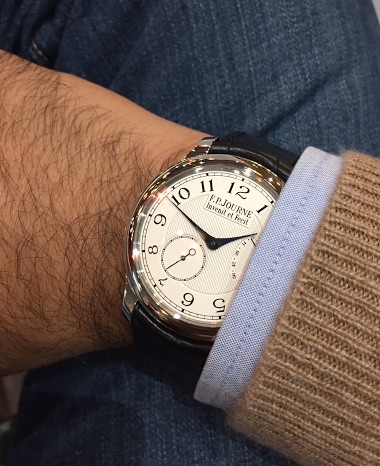 Trust 2019 is going to be better in every way ! Best, Mahesh.,
2h
maverickmahesh
Patek Philippe Baselworld 2019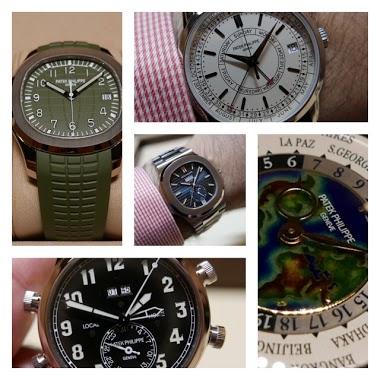 A quick overview of this years novelties. Ref. 5520P-001 Alarm Travel Time The quintessential timepiece for frequent travellers An imposing piece! The new Pilot travel time alarm in platinum comes in a substantial 42.2mm platinum case. It's a real behemoth of a watch! A beautiful sunburst ebony blac
3h
descartes1