Alain Delon posing with the Octo Finissimo !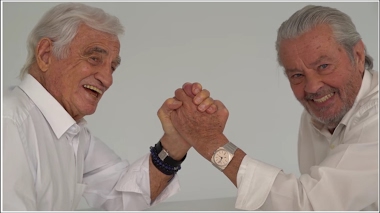 A man with style and good taste !
33m
Christopher Ward?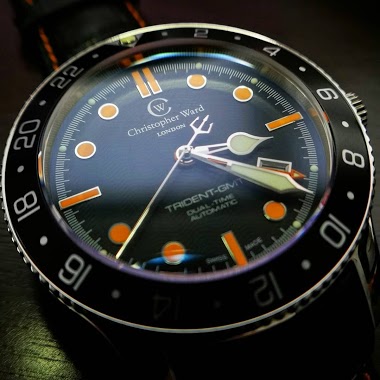 Any brand fans here who have hands-on experience with the current/latest Gen 3 Tridents? I have/had Gen1 - 2 Tridents and have come to respect the brand as they continue to deliver a solid product, with great fit and finish that punches above its weight class, cost-wise. The community is all ablaze
1h
Please advice
Hi all, Next Monday I am going to take delivery of a 5905P which is my first PP. I am of course very excited! Is there anything I have to tale care of/avoid (paper work, certificates etc). Thank you in advance! Florian
1h
Thomas_3
No current platinum Calatravas other than the 5196?
I've wanted a platinum dress watch my entire life. I love the 5196P look but am less than enamored with the 215 movement. Taking that out of the equation, it seems odd that PP doesn't offer any other choices in platinum. I'm looking for slim, 37-39mm, auto movement or manual (that fits the case). I
1h
COUNT DE MONET
Dead beat seconds... a recent obsession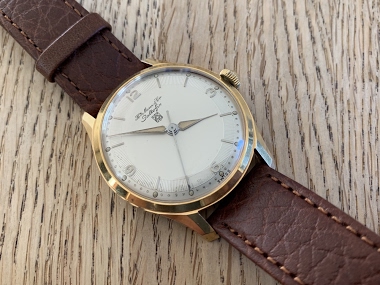 Two nice pieces from the 50's that share the same movement. A Chezard dead beat seconds movement. Both a very wearable 35mm. Best
2h
claes_t
We all like watches and we all have our favorites and least favorites.
Like many others I like Rolex, but it is not necessarily my favorite brand. The absolute least favorite Rolex model of mine would have to be the green Submariner, commonly called "The Hulk". Personally I think it's one of the ugliest watches Rolex has ever done. The Datejust and black dial Sub are a
3h
dedestexhes
Keep it simple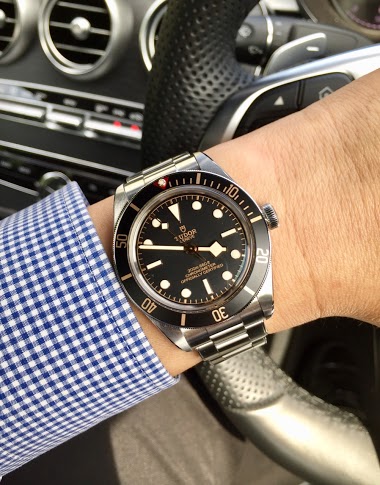 How is everyone doing? Hope everyone is well. Fresh pick today. Much has been talked about and written on the BB58. Let's not get caught up in unnecessary madness 😬 Hope u like the pics 😚 Cheers
6h
Cpt Scarlet
Superman receives Rolex ....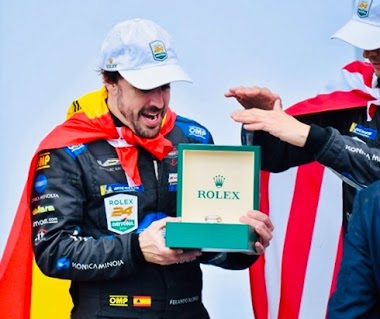 After only ordering 24 hours before. Congratulations Fernando !
7h
alexxelor
Patek Phillipe Gondolo Ref 5109G.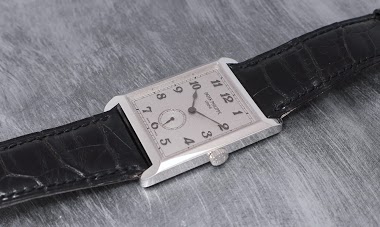 Some pictures of a watch we don't often see, here and there, the Gondolo Ref 5109. Here in white gold. So, what are the main points? The case, first, rectangular. with this angular bezel. Then, the superb grained dial. We also have to mention the sublime hands and the applied hour markers. As often,
8h
amanico
8331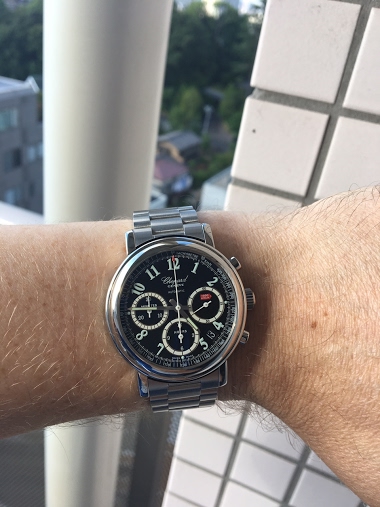 Picked this guy up recently. I saw someone wearing it in the wild and was struck by how good it looked. I tried on the 8511 but liked the smaller size of the 8331. I think its lugs are more straight (versus slight taper) which I like as well. My first Chopard but I love many of their models. Especia
8h
amanico