An FPJ Tourbillon like no other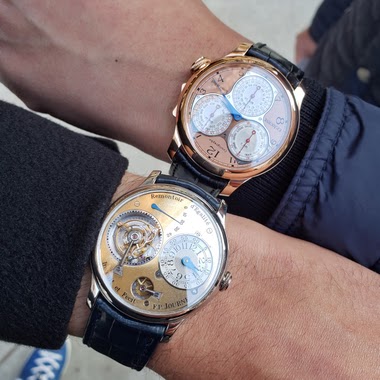 Now that it has officially been revealed on his Instagram page, I was honored to have witnessed Francois-Paul present @thejourneguy this unique Tourbillon last week in NYC. It was a very special moment to say the least. Here's a wrist shot we did roaming the streets of NYC. Can't ask for a better ca
48m
Watchonthewrist
One of best vintage pieces from G-P for me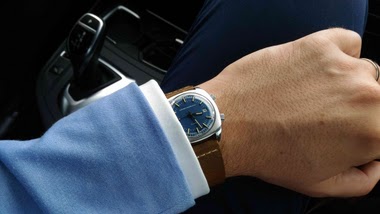 And one of best alarm watches ever...at first it looks kinda small to today's standards but once on wrist magick happens and sound of alarm is so nice as well....one of jewels in my G-P collection...G-P ref. 9490 made in only 350 samples both with and blue dial Cheers D
1h
zabreg1 Mr White
Really like the concept,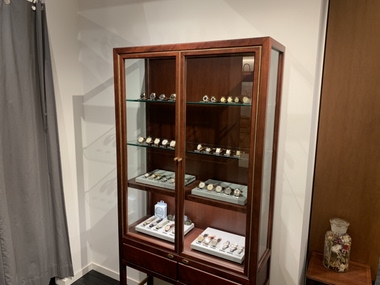 vintage watches and optical/sunglass frames i ve seen in the Takashimaya dept store ,if you are in Tokyo it worth a visit
1h
Passionata_george
Late for Speedy Tuesday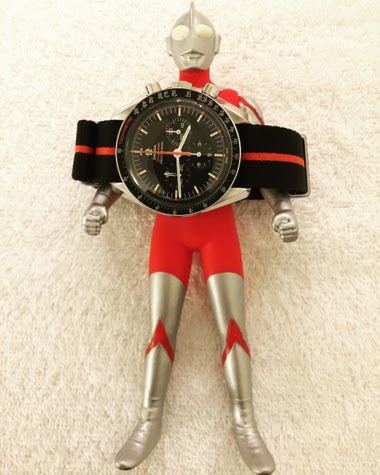 But like in life learn to be flexible and roll with the punches like Ultraman
2h
amanico
WristScan Theme for 21-Dec will be "Festive Season Watch"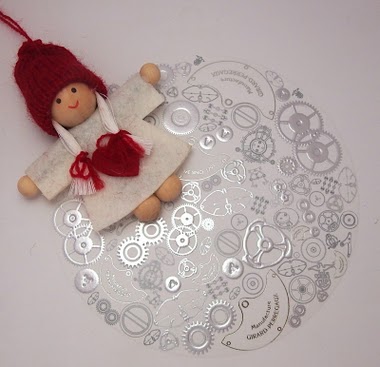 Friends, we are coming towards the end of the year and most people in the world will celebrate in one way or another, we have our family coming together, enjoying good food, some drinks and good company. So, in that spirit, please show us your Festive Season watch or maybe the watch that has been yo
3h
crown comfort
New Nemo Officer watch from Thomas Prescher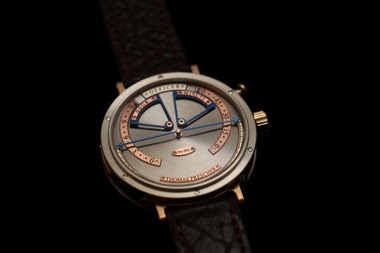 Hi fellow Purists! Anyone else here noticed the announcement of a new Nemo Officer watch from the great independent watchmaker who made the first Triple Axis Tourbillon wristwatch, Thomas Prescher, just over a week ago? I think it's a very cool piece. Here are a couple of photos I've borrowed from h
4h
Watchonthewrist
Omega Seamaster 1948 Small or Central Seconds? My heart is still waving.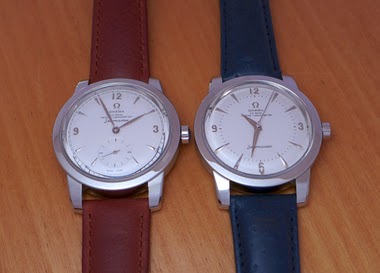 Among all the Omega novelties from this year, there is one or two which is / are pleasing me a lot: The re edition of the Seamaster 1948. I discussed it here: www.watchprosite.com I am impatient to see them landing here and there, and to see them again. But it seems they are very hot, as man
6h
seanggu
Ulysse Nardin Sonata, a fresh picture.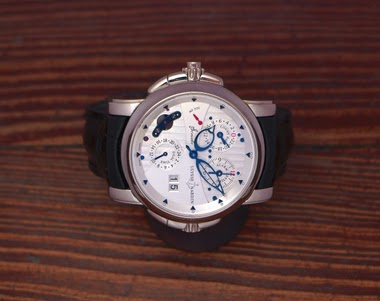 Lot of love for that watch. Which is one of the oldest in my collection, I mean in terms of ownership. I have a special feeling for some watches, and this one is part of them. Best, Nicolas
6h
MichaelC
Girard-Perregaux expands its network of brand Boutiques in mainland China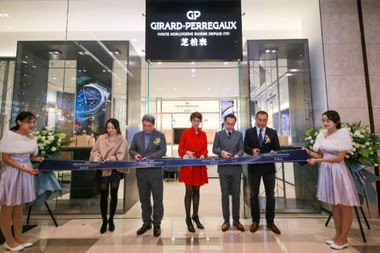 On the December 7th, Girard-Perregaux opened another brand boutique in Changsha, mainland China in the Changsha IFS Luxury Mall. This move is expanding Girard-Perregaux's global network of brand boutiques representing the 8th globally and the 3rd boutique in China. Changsha is a major economic and c
6h