Happy new year 2019
Time really flies! What about celebrating it with a dash of color, shall we? the ref 168.017 and the ref 2657 And I got something incoming as well (pictures from the seller) Ref 2852 Already serviced And a question.... What do you think about this one? Is it franken? Thanks in advance! Happy new yea
9m
I just come home with this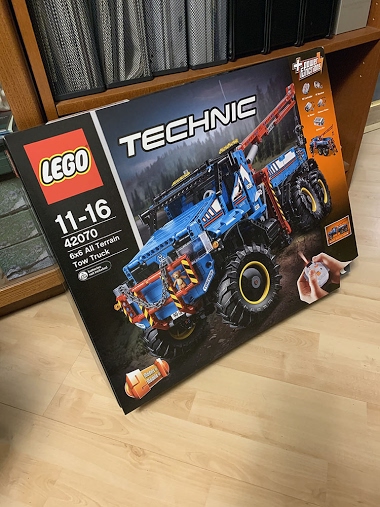 The idea is to get the grandchild interested in mechanical things. The plan is to wait a little and then we will build it together. It is only to congratulate, the guy will have the best teacher who will teach to increase understanding of how things work.
1h
Live from the SIHH: Jaeger-Lecoultre Master Grande Tradition Gyrotourbillon Westminster Perpétuel Guilloché Blue Enamel.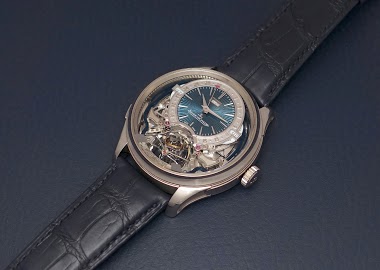 Just one picture right now, because I prefer to write an exhaustive review on that watch AFTER I go to the Manufacture to think about a " making of ". This watch deserves more than a few words. I will focus on each of the complications and sophistications, later. But for the moment, please enjoy thi
1h
amanico
Another funny Daydate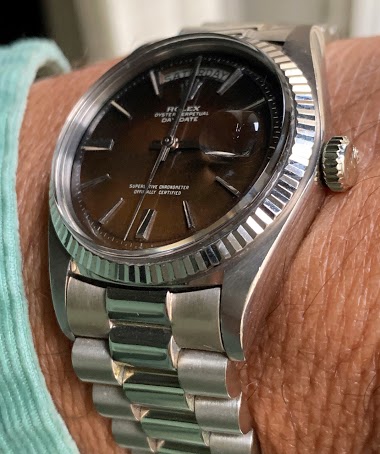 ... I bought few years back. Crispy conditiion of course, but it's funny for his appealing brownish dial along with no tritium marks and hands. Usually those kind of "no tritium dials/hands" were made for Japanese market (because of their restriction about radioactivity) and in fact this Daydate com
2h
Fab5119R
Montblanc 1858 Split Second Chronograph Bronze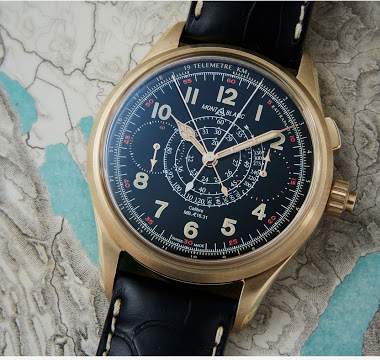 Pretty exciting news from Montblanc's release of Minerva split second chrono. The movement looks amazing at a good price point, IMHO. Surprised it did not receive much coverage from SIHH. Here's the link to more details, watchesbysjx.com l What do you guys think?
2h
amanico
5726 DISCONTINUED?
Hi guys....any truth to on the list for allocation later this year. Will the boutique inform me if true or just pull the rug from under my feet?
7h
Indigo
..... and one more incoming.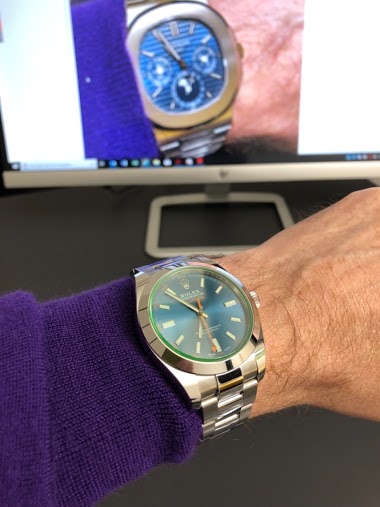 I like it a lot. Best, Volker
9h
Cpt Scarlet
Let me share with you my excitement about this new incoming.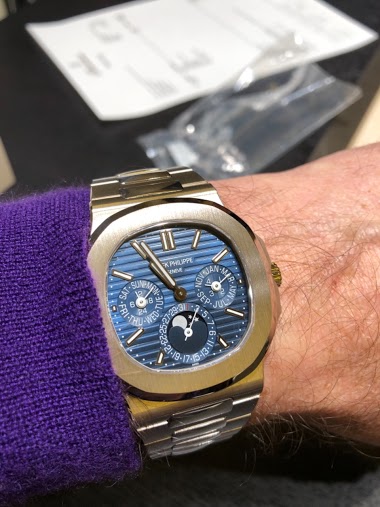 Quick shots at my AD before seizing and setting the watch. Weight, feel, size and dial are just perfect. Best, Volker
9h
5980
The hands are so fine, the font is so tiny, the parts are so small.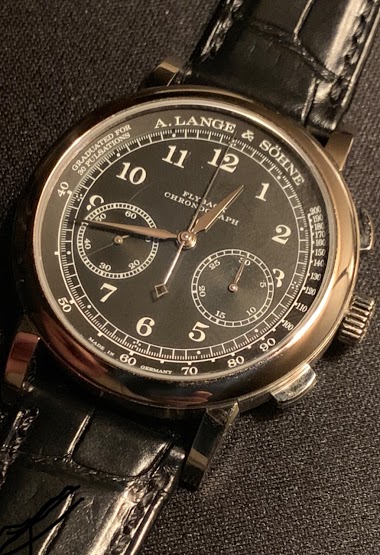 How did Lange do it. Photos manify them by so much.
10h
Ivan5
What exactly is the purpose of
a sub seconds hand, other than asthetics? see no real purpose other than to see if the watch is running at a glance. Too small to actually time anything, accurately anyway. However it does fill space on a dial, some like that and some don't. I would not let it be a deal breaker on a watch I really w
11h
jomni1