5726 DISCONTINUED?
Hi guys....any truth to on the list for allocation later this year. Will the boutique inform me if true or just pull the rug from under my feet?
5h
Indigo
..... and one more incoming.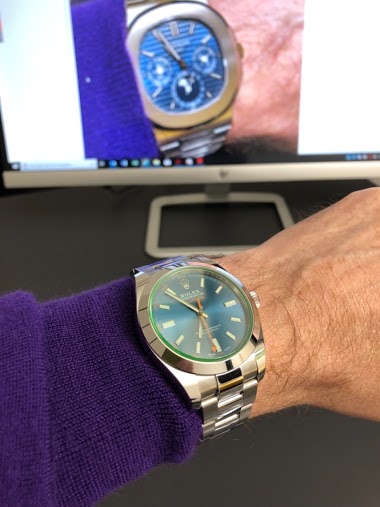 I like it a lot. Best, Volker
6h
Cpt Scarlet
Let me share with you my excitement about this new incoming.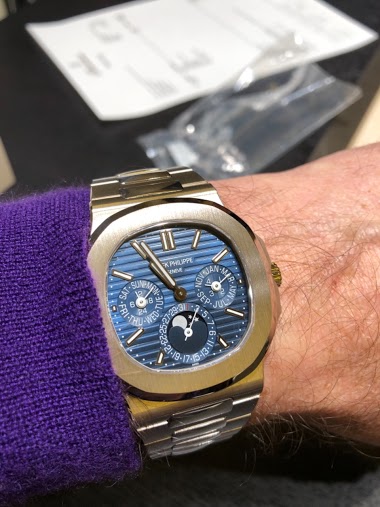 Quick shots at my AD before seizing and setting the watch. Weight, feel, size and dial are just perfect. Best, Volker
6h
esotericjunkie
The hands are so fine, the font is so tiny, the parts are so small.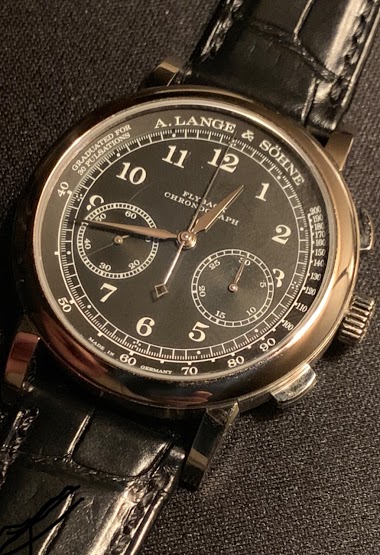 How did Lange do it. Photos manify them by so much.
7h
Ivan5
What exactly is the purpose of
a sub seconds hand, other than asthetics? see no real purpose other than to see if the watch is running at a glance. Too small to actually time anything, accurately anyway. However it does fill space on a dial, some like that and some don't. I would not let it be a deal breaker on a watch I really w
8h
Spangles
Today's choice: Omega DeVille Co-Axial Chronometer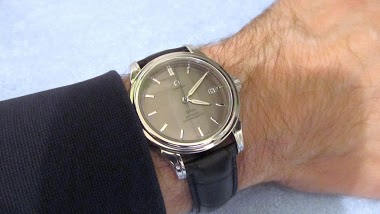 Grey dial + blue second hand. Water resistance 10 atm - not bad for a dresser like this! Do you also think that the lugs are looking quite nice? Greetings, Ron
8h
JFT
Cud not find anything on this Moser Sports watch...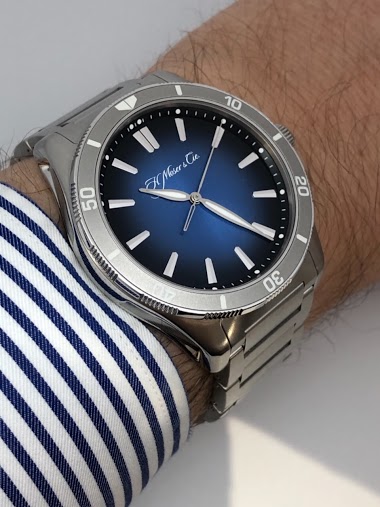 Thnx Fx for this pic
8h
thegrailwatch
The Great Langematik Perpetual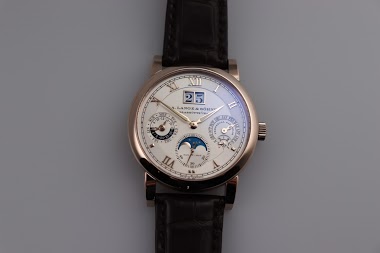 With a bit of sweet! I've added a detailed review to my instagram page and thought should add here too! Absolutely gorgeous piece in honey gold. A worthy contender to the platinum relative. The piece was already stunning, but the harmony of colors and the new treatment on the hours ring add so much.
9h
g_schroder
SIHH 2019: Live shots and review: Girard-Perregaux Neo Bridges Earth-to-Sky edition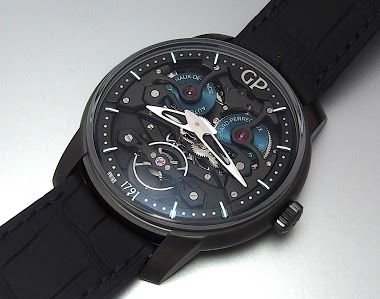 Friends, let's start with coverage of this year's new releases from Girard-Perregaux at SIHH 2019. As usual, during the show, the booth is very crowded and you don't really get time to deeply appreciate all the models nor do you have good natural light to take some decent photos. However, live shots
10h
Mohannad (aka Riddler)
More pics of my JLC.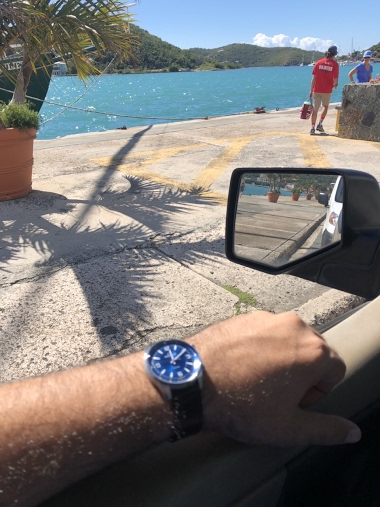 11h
SamEE