Four old shots of an old Love: Blancpain Fifty Fathoms 50th Anniversary ( 2003 ).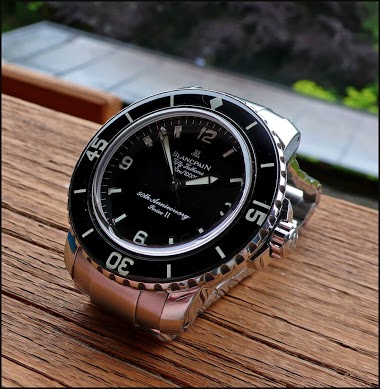 How cool was that one... From rough origins to a more luxurious universe... But we cannot deny some fatal attraction. Best, Nicolas
1h
Watchlover78
The Classic UN...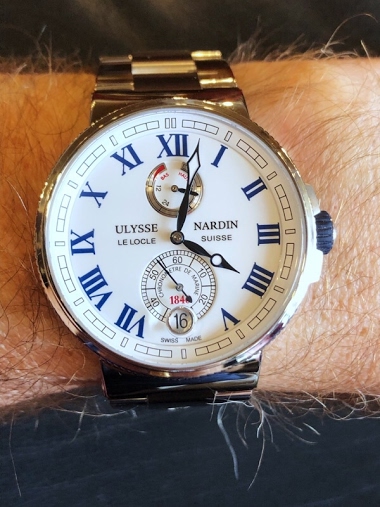 I am not a person with the resources to build an extensive high-end collection, and in fact I have not bought one watch this year at any price point—hence my sparse participation here for the last many months. So, when I purchase a watch from a premium brand, I generally think it best to stick to th
2h
elliot55
i really like beads:::)))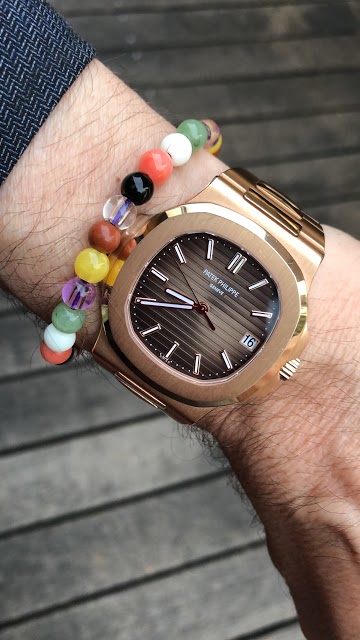 2h
Peter27
Breguet: 2019 novelties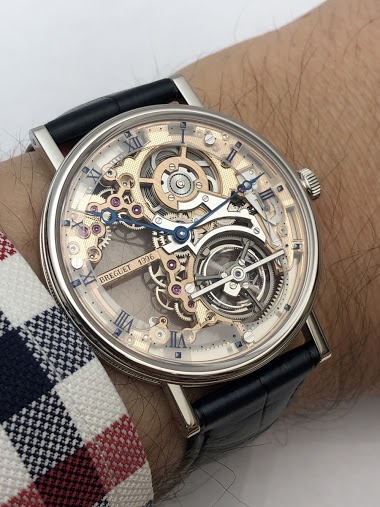 Forewords: the prices below are available in France with VAT. 2018 was an extremely important year for Breguet considering the launch of the new Marine collection. 2019 seems to be quieter and can be considered as a year of consolidation for the brand that brings small changes to its collections. I'
3h
amanico
Seiko SRP777 on a walk in Manhattan...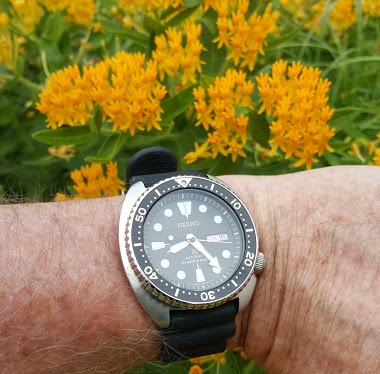 ...Kansas. Very peaceful during Summer break. John
4h
John-E-Mac
I just found another one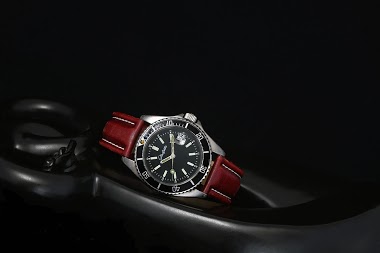 in my drawers.
5h
amanico
Trip to Glashütte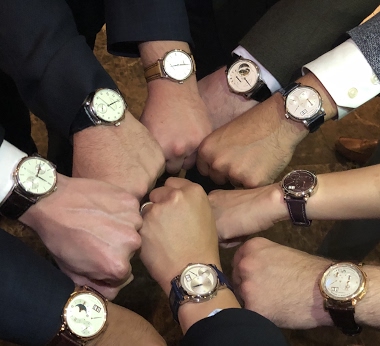 Thank you to A. Lange & Söhne for a wonderful trip to Germany last week. It was incredible to meet the talented and passionate people behind these amazing timepieces, and great to share the experience with fellow enthusiasts from the USA.
5h
Cpt Scarlet
Flying high at Art Basel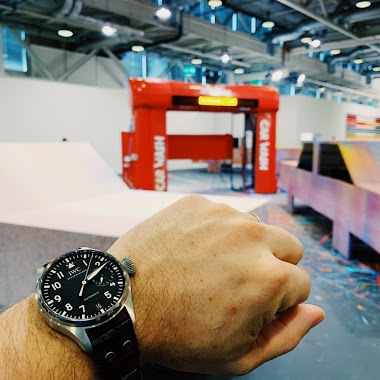 can't say I connected with 100% of the Art on display but overall very nice to see
6h
sebks
The backside is arguably better looking than the front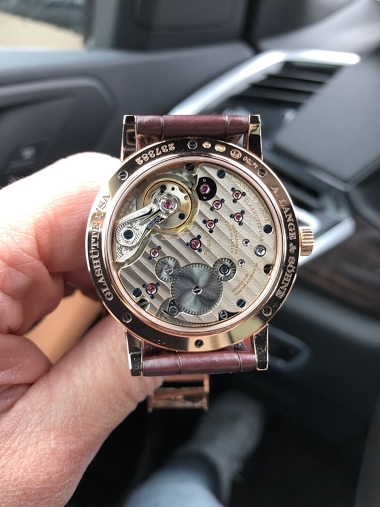 7h
foversta
Wrist Scan 14th - 16th of June 2019: Holidays Watches Verdicts.
After a long deliberation, I chose to award.... Nomadgiles and this superb Zodiac. For the watch, the composition and the spirit of the trip. This photo oozes Travels, Holidays. Bravo, Giles! Watch of the Week and Wrist Shot verdicts will soon come. Best, Nicolas
7h
Watchonthewrist