Not a Rolex but same family. My first Pelagos!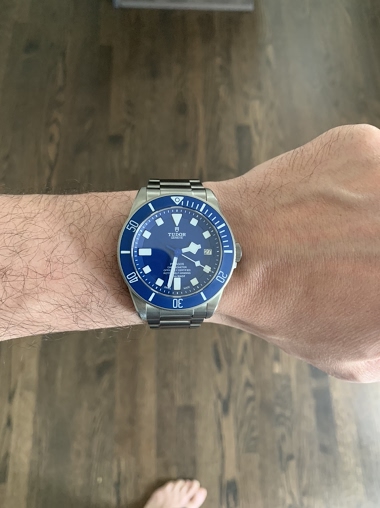 1d
ripper444
Two pictures of an ex of mine: Rolex GMT MASTER 16750.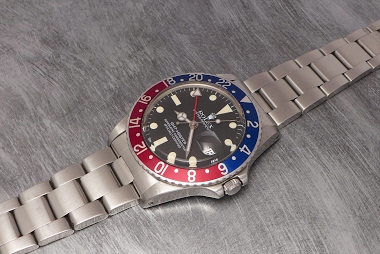 That's a watch I bought in 2005, if my memory serves me well, and which I let go to a friendly Corsican house, some 4 years after to fund some other watch projects. Last year, I saw it again, and was able to take some pictures of this beauty, thanks to my
9h
amanico
Lovely day for 43mm.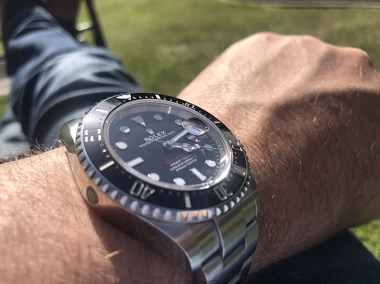 9h
ptug
The funky Rolex: Milgauss Z-blue.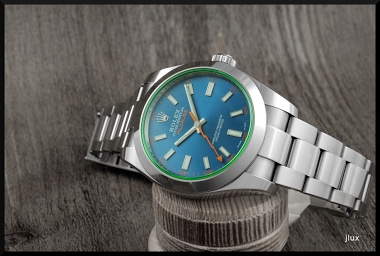 When this watch was released and when I saw the first (computer generated) pictures,my first thought was: "what the .... have these guys been smoking?" The combination of metallic blue,green and orange seemed weird to me. For whatever reason I could only
5d
futoshita
Rolex Datejust Salmon Dial lume index..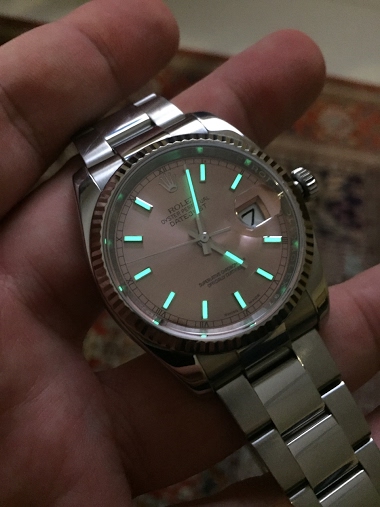 1d
Overwound
As I have bonded so much with the Millie, luck graciously smiled on me, finding a brand new one at an AD in my hometown in Switzerland..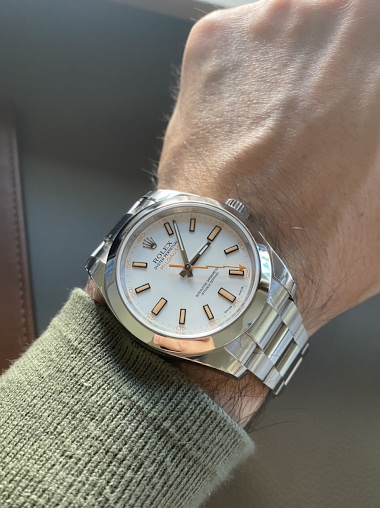 I am over the moon to couple it with the matt black one. They will be my daily beaters for a long time, I feel it.
1d
amanico
Daily Wrist Shot .... What are you wearing today?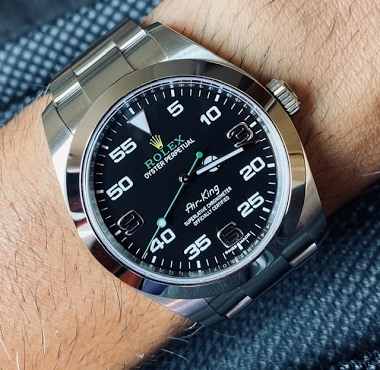 Let's keep this thread running daily guys... Enjoying my Air-King.... it's become my favourite Rolex !
17d
amanico
Thinking about trading for a z-blue...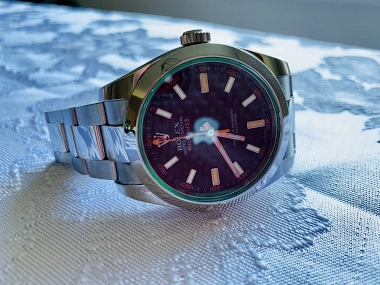 But sometimes I think I may miss it.
22d
agyzace
Enjoying the simple things in life...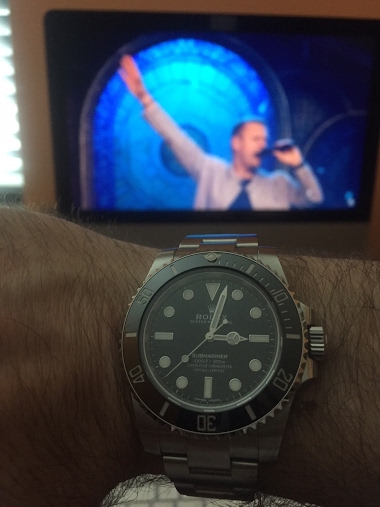 1d
ZSHSZ