I know my choice but what would you get?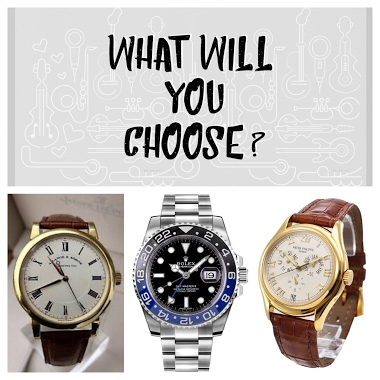 These 3 can be had for almost same price on the second hand market. The watch world upside down. 1. Richard Lange yellow gold 2. Rolex Batman 3. Patek 5035J Let me hear your votes.
4h
mdg
Never seen such a huge amount of Rolex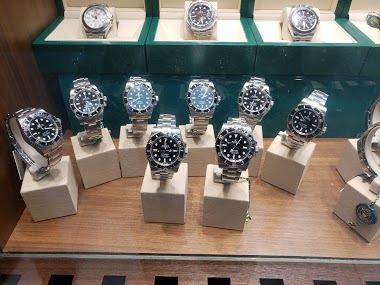 Those who visited Hong Kong, there's a small shopping center located on the famous Nathan Road Chung Hing Building, right next to Holiday Inn. Honestly as a residence of HK, I have never walked inside this building, and this shopping arcade has been renov
2h
Watchonthewrist
the perfect photo for emotional rollercoaster....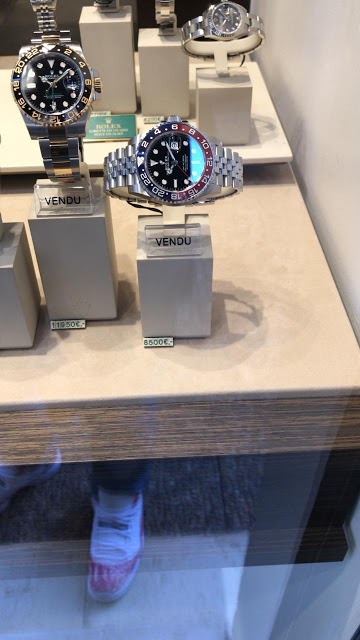 12h
COUNT DE MONET
Seeing the light again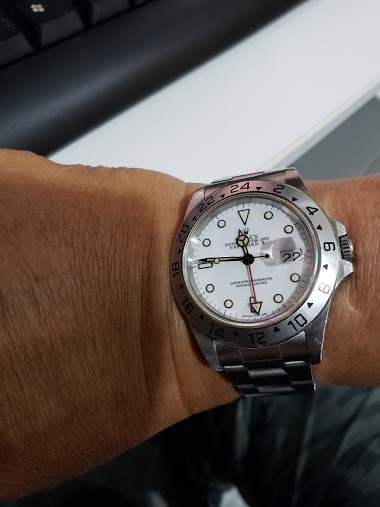 moving home found so many "lost" items and this 16570 is one of them hidden under piles of clothing and papers. I recalled I wore this about 5 to 7 years ago and must have packed it away too securely. The indices and hands are turning patina evenly and it
2h
amanico
Platinum Bezel Durability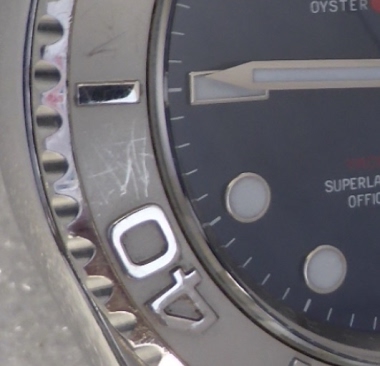 Hello community, I'm considering getting a 116622 Yachtmaster blue dial. I'm looking to put it through normal use (not a safe queen but not in a war zone). One thing that's dissuading me from getting one (as opposed to an all-steel or ceramic bezel model)
3h
amanico
Project X HS01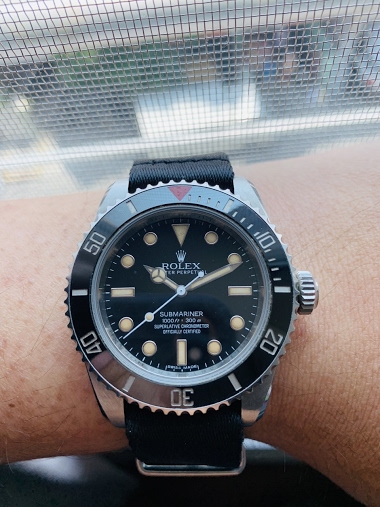 Today I share with you one of my most favorite watches in the small collection. In the mid 2000s, I had a very involved vintage watch collecting phase. (Luckily the prices of such were still affordable then) and I really appreciated vintage Rolex. One of
2d
rob102
In the cave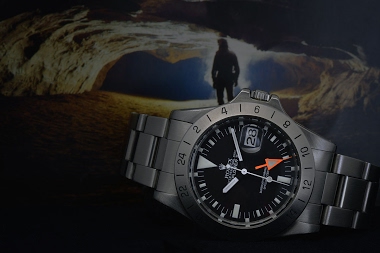 11h
amanico
A nice Rolex Daytona 6265 from 1985.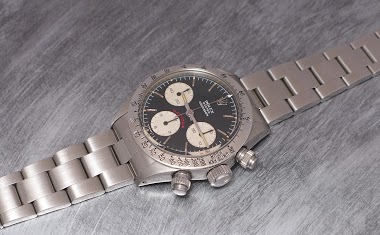 Seen in Paris some months ago. A close up of the dial. It is all about the condition, and the condition, here is top. Best, Nicolas
2d
amanico
Tudor blackbay 58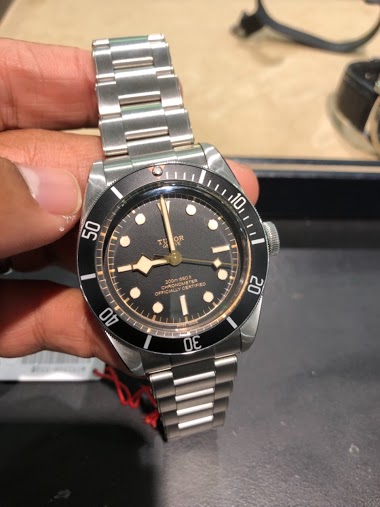 I was looking for a while to try this watch. This morning I was lucky enough to see one in metal. I will go straight to the point, this is a killer. The size is perfect and the bracelet is such beautiful. My only concern is the folding clasp, I'd like it
3d
amanico
I still am leaning toward the blue Milgauss...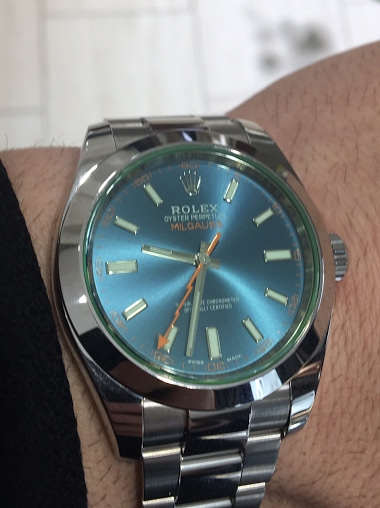 But this grey OP sure makes a compelling argument (photo taken from Instagram) I also like the grape OP I have a few nice watches, so this is not meant to be my every day companion. I always thought the grey OP was too boring. But that shot makes it look
1M
ChristianDK