I realize not for everyone.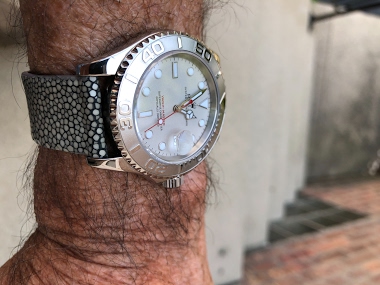 6m
Something different from what I am used to post: Rolex 6352 3 / 6 / 9 Joyeria Riviera.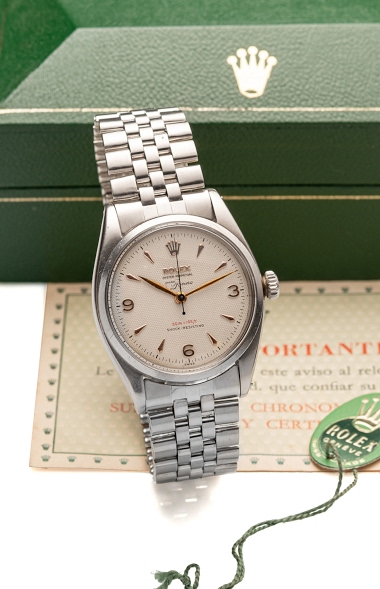 A sublime watch, with its waffle dial, red depth, and sublime hands. Credit pictures: Antiquorum. Enjoy. Nicolas
2h
Mary Anny
Most under appreciated Modern GMT Master II...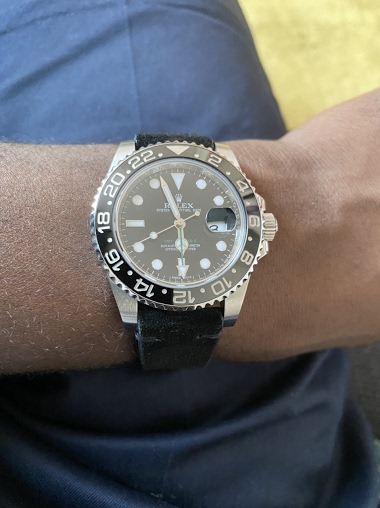 ....But strangely still remains my favorite Watch in collection
1h
PoyFR
TGIF 😆🙌🏻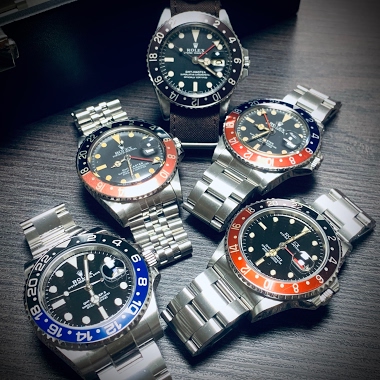 GMT Fever 🔥🔥🔥
1d
ssdaytona
Rolex MkI Explorer with missing lume in the numerals ...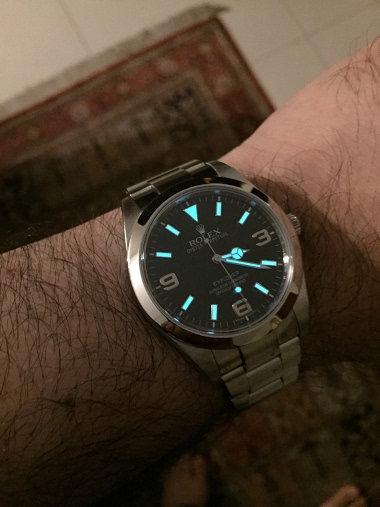 1d
amanico
Found this one in an AD window today....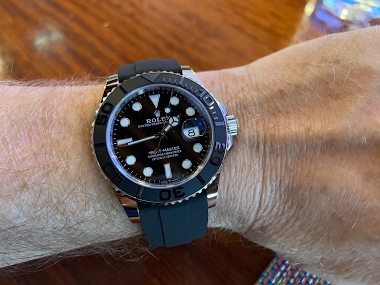 Just a bit different. And I like the heft of the WG. Lucky day here in HK on 8/8/2020 (double 8) 😊 Dave
12h
pongster
Rolex Tru Beat Ref 6556.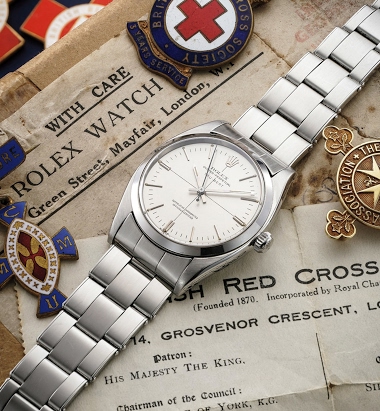 Circa 1956. Credit picture: Phillips. Superb looking and very interesting Rolex, with its dead second movement, Cal 1040. The case is 35 mm big, which is fine for me. Definitely a reference I should own, one day. Best, Nicolas
3d
amanico
New Tudor "Royal"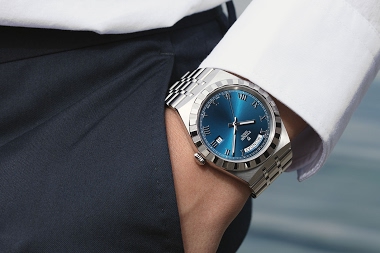 I read it is only available in certain regions not available globally.. Photo credit to Tudor official website 🥂 Jen HAGWE
1d
penang1974
More Daytona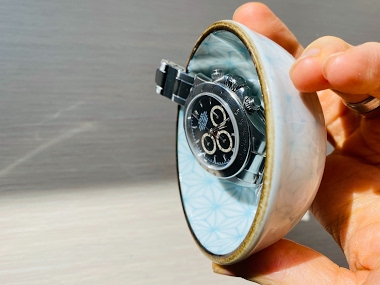 Seeing ssdaytona's Patrizzi post a few days ago inspired me to go grab my 16520 (not a Patrizzi however). It's a very important and core watch in my collection. It some respects the perfect Rolex. (Many Daytona can possibly fit that description for collec
1d
amanico
Rolex Air King 116900: 2d Birthday.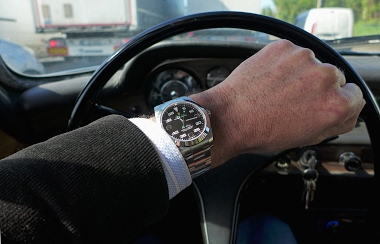 I shared the story of my Rolex Air King 116 900 several times. How I almost bought it, then how I bought it, how it was stolen to me two weeks after, and how I was gifted it due to the incredible generosity of this community of ours. The link is here: Th
5M
amanico