Chateau Gruaud Larose Vertical selection 1986 - 2000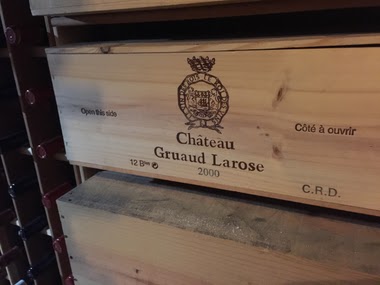 After seeing Tim's post I thought i would have a little look at what i could find in the cellar from Chateau Gruaud Larose and nice collection appreared. I should dig a litte more.
1d
VinnieD
Sunday night barbecue. A little late for a wrist scan but I thought I publish it anyway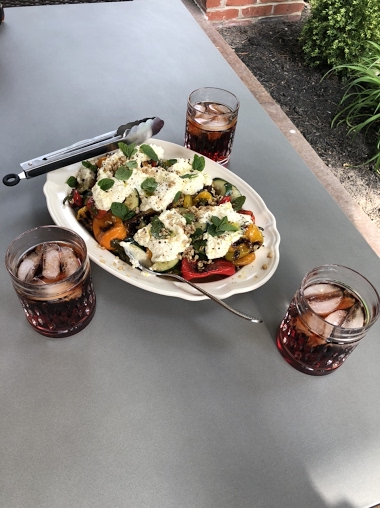 Start it with roasted pepper and ricotta salad. Followed up with clams steamed with white wine shallots an with garlic with crusty Italian bread then the main course was ribeye steaks grilled rare and then let's settle for a medium rare with au gratin pot
3d
Mikesr
Lockdown-Loosening Lookout & Luxury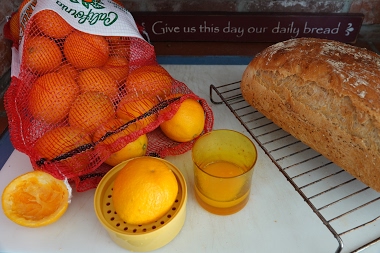 Sometimes Ingredients=Luxury. In this case, yesterday we drove up to Mount Palomar, home of the giant telescope. Here's the view from the road, looking south toward Mexico and the Pacific. The morning mist in from the ocean has not burned off yet. We went
1d
Mikesr
1982 Gruaud Larose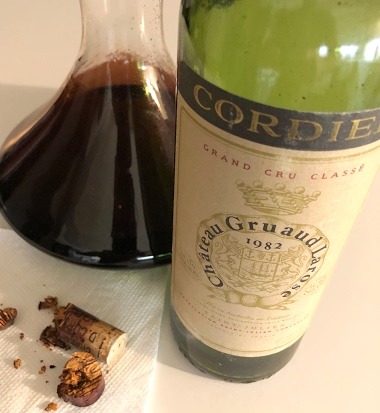 Not as prestigious as some others from St. Julien, but this '82 is one of the blazing stars among not just St. Julien, but all of Bordeaux from 1982. My COVID-19 treat of the day for working hard and safely.
1d
emcquillan
My taste buds are exhausted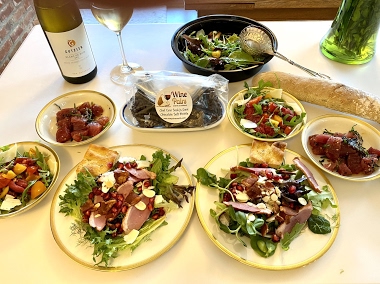 Here's what we ordered for home delivery: Filet Mignon Carpaccio: Filet mignon thinly sliced then pounded for a buttery soft texture (3oz). Served with black truffle oil dressed arugula, cherry tomato + caper relish, shaved asiago and rosemary flatbread c
7d
cazalea
More lockdown travels from the kitchen: Venice.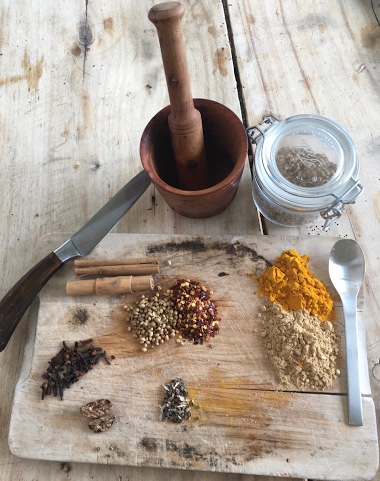 Tried a new spice blend called 'Byzantine': Used a lot in Venetian dishes apparently - here with scallops and prawns (also use squid & octopus if available): Like with many spice blends fry it off first in oil - here with very finely chopped leek, celery
3d
nomadgiles
Original and best...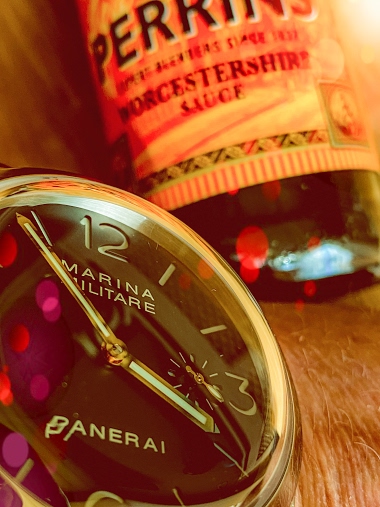 Worcester Sauce and Panerai are an unusual combination but I assure you that they are both useful items to have with you. Worcester Sauce is superb in a Bloody Mary or as a marinade. The Panerai Militare on the other hand, is just good for checking if it'
5d
Cpt Scarlet
From our little community up in The Valley- have a great weekend fellow watch enthusiasts.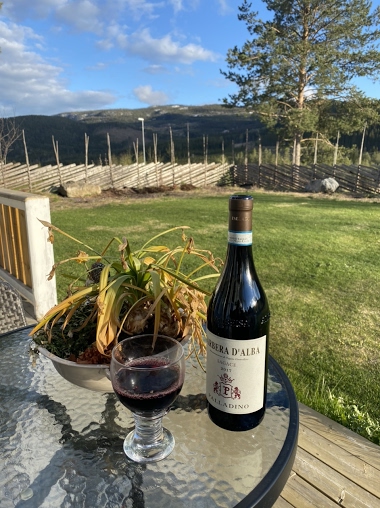 5d
aperna
Since we're sharing suppers . . .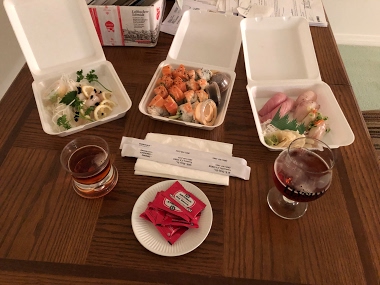 . . . here's ours from Sunday night. Sushi galore. Rolls . . . . . . sushi . . . . . . and scallops sashimi. We split a twelve ounce bottle of red ale. Seven for Dr No . . . . . . five for Nurse Ratched. While waiting for our take-out to be prepared . . .
10d
Dr No
Just sensational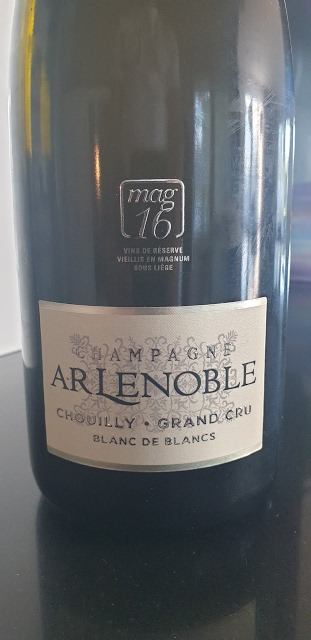 8d
patrick_y