Saturday 23rd November Geneva Meetup?
Dear Watch Collector Friends I will be in Geneva on the 23rd and 24th of November and was wondering if anybody here would want to come together for a spontaneous collector meet up? Maybe a nice dinner? Don't know if this is the right place to ask but it s
7h
NickO
A simple breakfast is just fine with me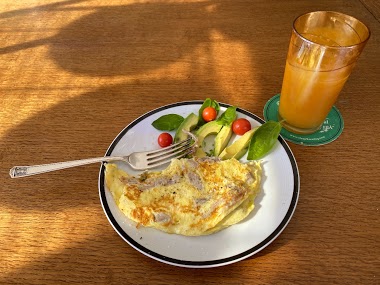 Chicken and cheddar omelet with a home-grown avocado, tomato and basil. OJ from Florida though. I can go crazy later in the day with what's left from last night's baking. The only thing local here is the pomegranate (and the bread)
14h
Cpt Scarlet
Sometimes the simplest things are the best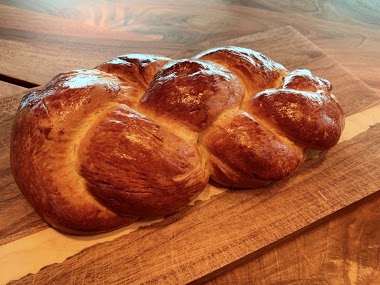 Made a "Zopf", a traditional Swiss twisted bread for Sunday breakfast. Enjoy your Sunday! Daniel rotated images
19h
amanico
おおぎやラーメン 軽井沢店 (Ōgiya Rāmen shop)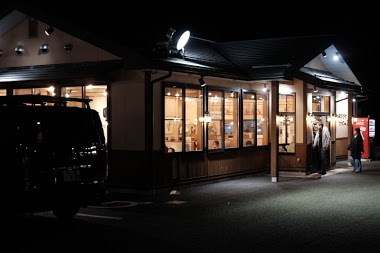 Karuizawa, Nagano-ken... it's a family restaurant. During the time I enjoyed my bowl of spicy 台湾麻婆豆腐 (Taiwan style mābōdōfu) plus a cold draft beer there were three different families that occupied the next booth in succession... I am a slow eater or youn
3d
mrds
We've been having lots of seafood recently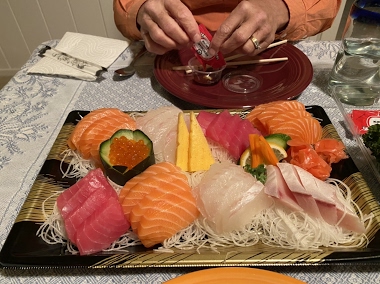 I like it and I tell myself it's healthy. Especially sushi and sashimi. Mixed scallops and shrimp. Alaskan halibut. Baby scallops and pasta Finally, we got tired of all that seafood (bottom feeders, food chain, Mercury, overfishing) and decided on some re
9d
cshimokita
My dinner in Tim Ho Wan. Great dimsum place.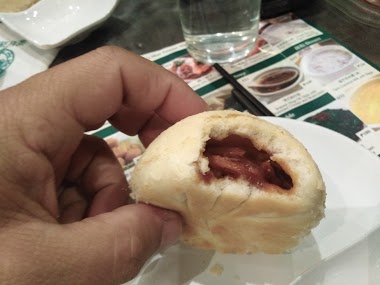 My watch. GP Laureato. 😎 Good food. Comfortable, charming watch. Geross
5d
reintitan
Probably, The Best Bar In Town....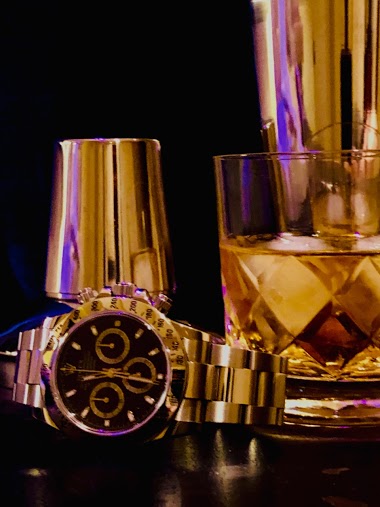 This weekend... WristScan join us for some fun and absolutely no hangover... Try this link and enjoy: www.watchprosite.com
8d
henryrover
Having breakfast waiting for the results of Wrist scan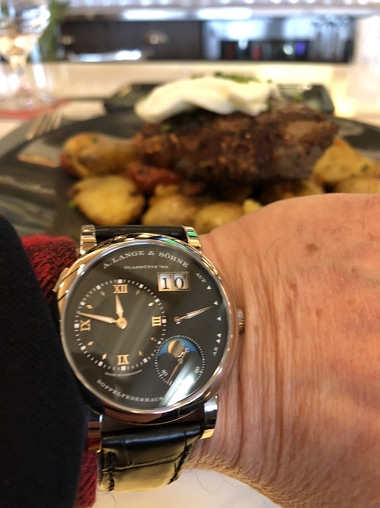 Cheers Tony
7d
amanico
Chinese Ribs, Anyone ? ...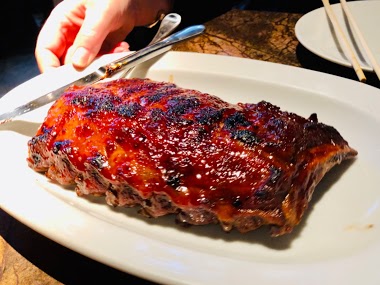 They just fall off the bone .... But unfortunately don't last long ...
13d
ChristianDK
Having a snack with my wife. It's great. ☺️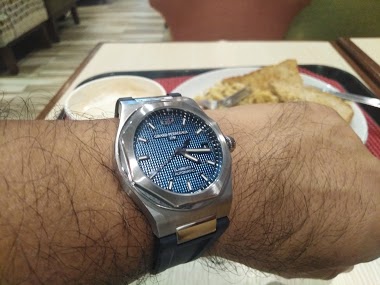 The pasta was good, so with the latte. Cheers 🥃, friends. Have a good week ahead. Geross
13d
geross