Test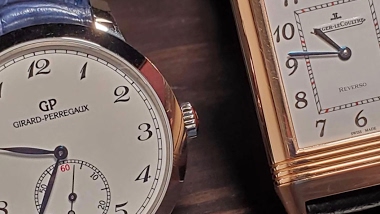 3d
amanico
Found a watch
I found a watch from Girard Perregaux. It says: Girard Perregaux automatic. And there is a tower with under written Richeville. No gold. Probably stainless steel 1964 ref nr 8444... Can you tell me of it s rare watch. It works, but no watchband, only the
7d
New user unable to post comments
I'm a new user. Neither of my two first comments could be saved and posted. I would be grateful if I could receive some assistance in order to resolve this problem. Thanks!
16d
FabR
Password reset problem
Hi, I'm on this forum as watchthatman, but forgot my password. When I try to reset, I get a blank email. I've tried twice now. I registered under this new name to get access to my other account. Thanks. Robert
17d
How do respond to an email?
I received an email question from a fellow member that I would like to respond to but "reply " does not work.
21d
HELP Please!!
I have 2 posts that will NOT appear because the verification e mail does NOT arrive. They did before. 1- GP, 1- Blancpain. Thank you
27d