How to create a blank space between sentences
Or paragraph? I have clicked "enter" key to insert blank space but the result is always none..all the sentences are continued one after another. Please help, because I don't want to irritate folks who read my post.
28d
Bill
Update to advanced search.
Upgrade to the search function we have added a few ways to direct your search. This is basically advanced search. Standard search free text put the words and we hit all the fields. ProSearch you pick the fields you want to search these are Title, Handle a
4d
Watchprosite URL update,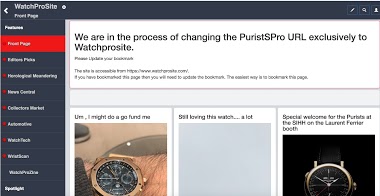 We are in the process of changing the PuristSPro URL exclusively to Watchprosite. Please Update your bookmark The site is accessible from . If you have bookmarked this page then you will need to update the bookmark. The easiest way is to bookmark this pa
1M
How to embed YouTube video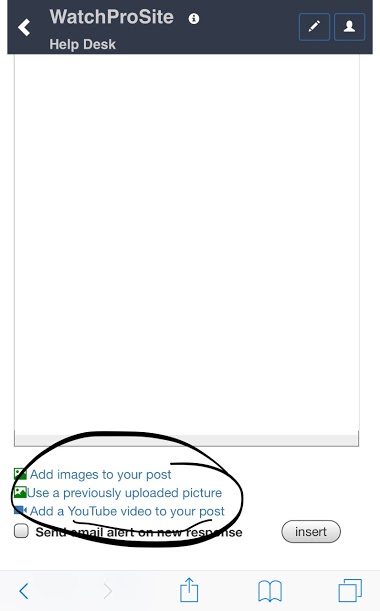 Porsche Choose insert video Only paste the id not the full url
1M
sold
How can I mark "sold" on the watch I posted ? Omega Louis Brandt Thank you.
1M
hs111
Search Function
Hello, Quick question. Is it possible to search a term or a word but only if it appears on the title? Currently, when I search using the "magnifying glass", any post with the word including in the content will come out. Rgds Ben
2M
Bill
Picture Resolution
Hi! Some uploads by others appear to be super sharp. However I seem to always lose sharpness when uploading. Am I doing something wrong? Is there something I should be doing? Thanks!
2M
Bill