.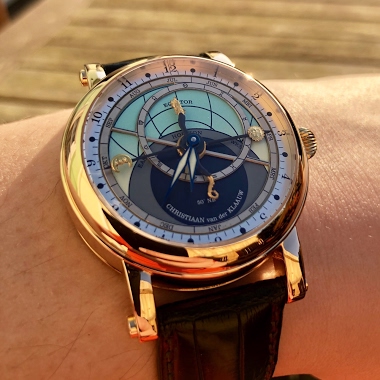 2M
Android?
Hello, Silly question but: Is there an app for android? Thanks for the answer, Best, É.
8M
Bill
Rolex Forum Missing?
Maybe it\'s just me, but the Rolex forum doesn\'t load on my iPhone app or iPad app. It\'s been that way for a day or so. Thanks.
8M
mdg
Little gift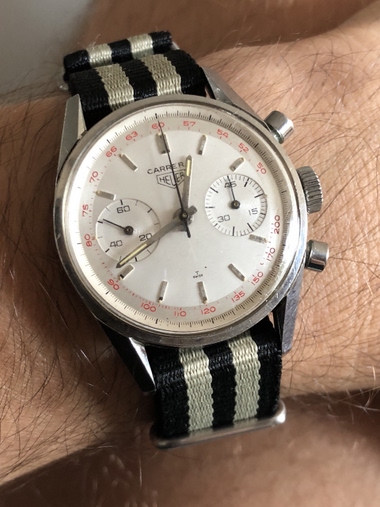 So my girlfriend's nan has kindly gifted me this watch. It belonged to her partner that passed away last year. It made my heart melt. Heuer Carrera 3647
10M
Two Vacheron Tabs?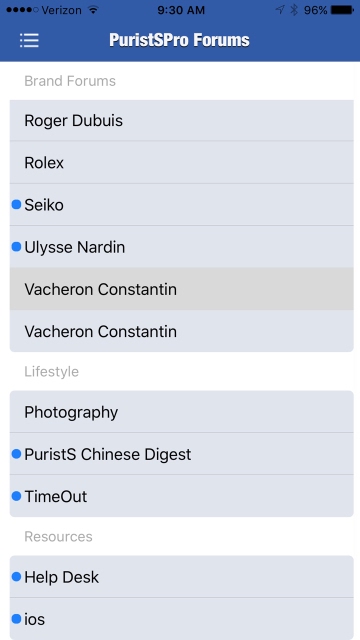 Maybe it\'s just me, but on my iPhone 6S plus running 10.3.3 I show two Vacheron tabs when viewing via the app. I believe I have the latest app version as I don\'t see any unloaded updates. Not a big deal as both tabs work...just thought I\'d mention it.
1Y
mdg
Test for Hyperlink
This links to Magnus' post of Habring2 Doppel Chronograph. www.watchprosite.com Let's see..
1Y
hs111
iPhone connection problem to Watchprosite App.. Failure to connect to server (?)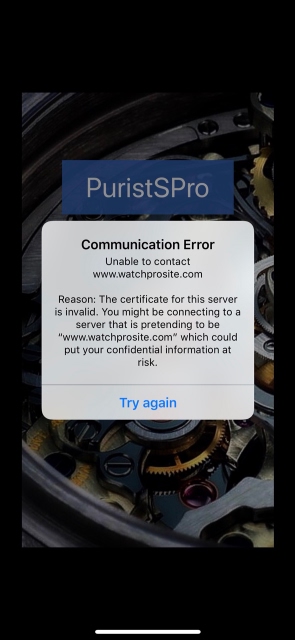 Re: iPhone App Connection problem Hello Bill or Carl Unexpectedly my until then fully functional iPhone APP lets me no longer connect to the WatchProSite - Website from my iOS devices (iPhone & iPad) - pls see my screenshot ! 1/ The Browser Version still
1Y
hs111
Bugs
Please place bugs here as replies to this post. Rather than creating separate threads for each bug.
5Y
Jke67245