Sunday watch pp5170R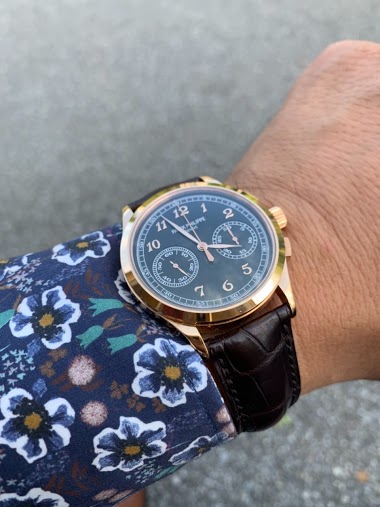 what a wonderful sunny day at the west coast. Wearing my favourite patek5170R Love the colour contrast. HAWGE.
10m
This has been an Speedmaster week for me and for many ...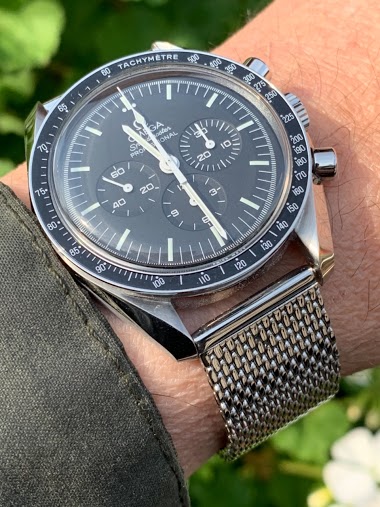 ... members here I feel. This was a Speedy lover way to honor the Big Leap for Humankind in this 50th Anniversary of Moonlanding. Here are the two watches being worn on Saturday and Sunday. Have a wonderful week end friends!! Abel Modern Speedy on milanese bracelet 145.012-67 circa 1967 with tropica
1h
Subexplorer
Funny, first time since I own mine (2012), a "Hackett" has surfaced on the market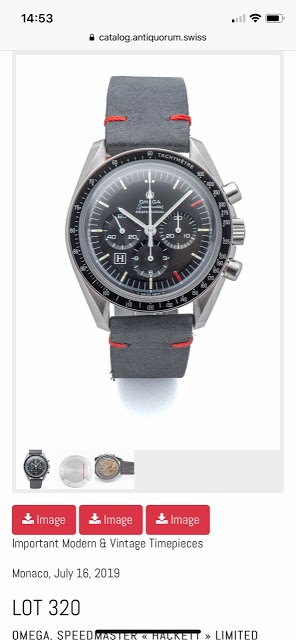 Remember my post here a while ago: www.watchprosite.com Cheers, HSTE
3h
Subexplorer
WristScan "Black & White" verdicts by our honorable judges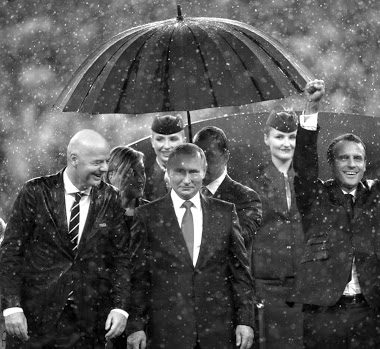 To remind you of the fantastic team we have this week, here are our judges: Spangles - Mr Tabby for Static Shot agyszace for Wrist Shot Subexplorer for Watch of the Week The contest is now officially closed, and I hope you guys enjoyed it! A big THANK YOU goes to all participants for all your fantas
3h
kev09
Trying a new strap for fun on the TTR1931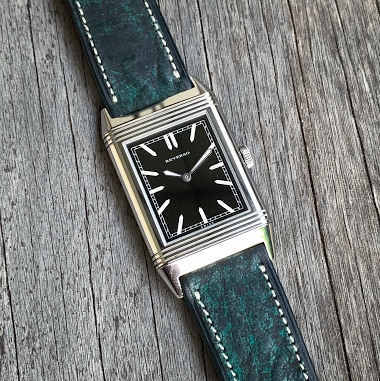 THe Casa Fagliano strap is a classic, but I decided to switch it up a little for mid-year with a deep green strap. Really quite a different look!
4h
xxn
Watches with moon phases for the Southern Hemisphere? Any suggestions?
Hey guys (and girls) I've been thinking about adding a watch with a proper moonphase to my collection. Unfortunately, as I live in Australia, I would like one with a moon wheel which runs for the Southern Hemisphere. All watches I've found to date are designed for the northern hemisphere. Any sugges
4h
shortys home
Rolex Display Case @ Rome Airport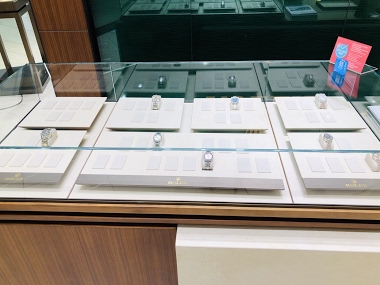 7 watches for sale. 54 Blank spots. We all know what's going on but this just looks sad.
5h
FabR
Have we reached saturation on Speedmasters yet?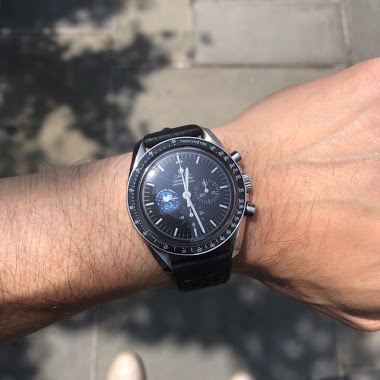 If not, here's another. Such a wide range of variations, as we can see from those photos posted the last few days. One common trend seems to be that many of us have swapped the bracelet for a strap. I don't think mine has been on the bracelet in 5 or 6 years.
5h
halgedahl
( Not so ) Oldie but Goldie: Girard Perregaux RD 01 Chronograph.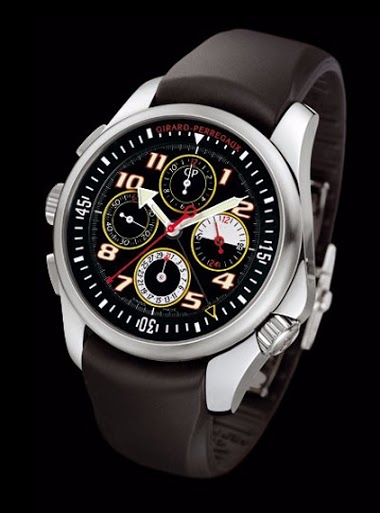 In the very early 2000's, Girard Perregaux issued this Chronograph, with an unusual location of crowns and pushers, and a very young, not to see dynamic, dial. I never owned one, but always liked it. Specially the steel one. You? Best, Nicolas
5h
Gelato Monster
Asking for a friend, what does this Anker mean or stand for on the dial of this Day Date?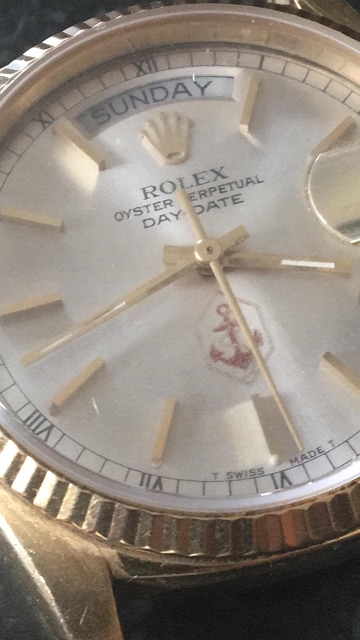 Thanks for any input.
6h
Ron_W