Monday Bleus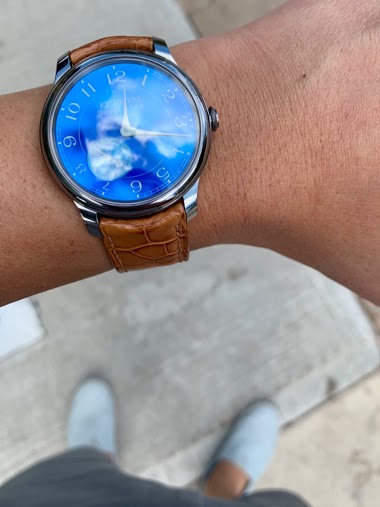 20m
ChristianDK
Panerai PAM 36 Marina Militare: One of the few Panerai which I regret.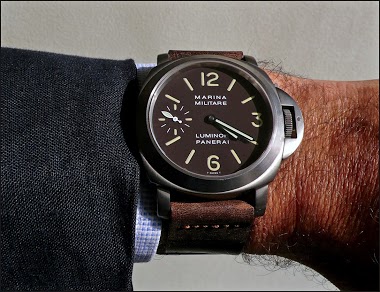 An old wrist shot of the PAM 36, which I found... For me, the PAM 36 is the third greatest Marina Militare from Panerai. The second being the Pre Vendome 5218-202/A The first one being... The 6152 two or four lines, ex aequo: Credit picture: Watchbase. Credit picture: DB Watches: And the fifth one b
43m
JohnFM
Jaeger Lecoultre Memovox E 871.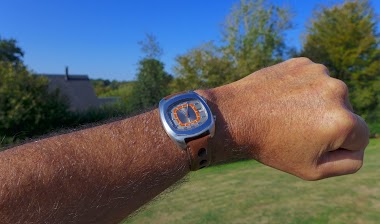 A fresh wrist shot of a Jaeger Lecoultre I rarely wear, but which is worth some consideration. Typically funky, typically Seventies, this slate grey and orange dial is to die for. The Cal 916 is, for that time, a new movement, after a good decade of Cal 825 and its bumper movement. Here, with the Ca
1h
Urwerk and DeBethune's Only Watch 2019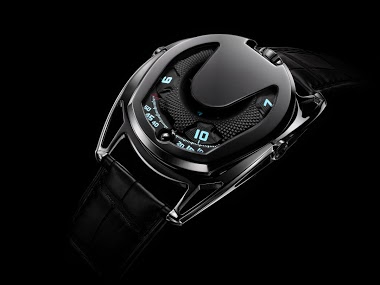 I haven't even read the details yet and I already like it! I wonder which WatchProSite member is going to get this piece! Urwerk movement meets DeBethune case. Two outer space watch maisons team up to create a unique spaceship, wait, I meant timepiece!
2h
amanico
Architecture, light and shadow...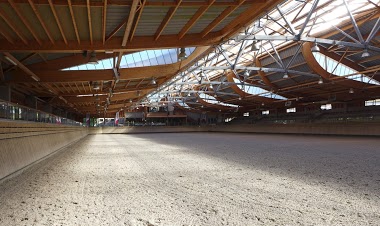 I quite like this photo, taken this eek-end. Best, Nicolas
3h
amanico
Some pictures of Trouville - Deauville, Normandy, France.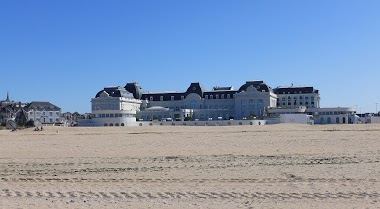 The beach and the Trouville Casino: Some do have some good life, there... Deauville and its famous horse center: My business partner's horse, And my new office... )) A top week end... Best, Nicolas
3h
amanico
Starting off the week with the Heritage 1957...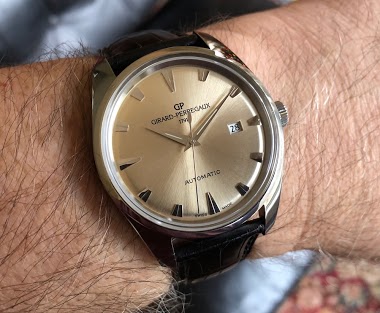 4h
Moana43
Welcoming a new piece for my collection.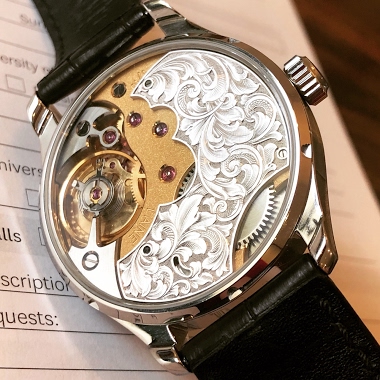 Torsti Laine 1817 (1st series). Reworked Unitas but with wonderfully worked hand-Engraved dial and movement plates. Stunning work imho.
8h
Jurry
A very good Monday.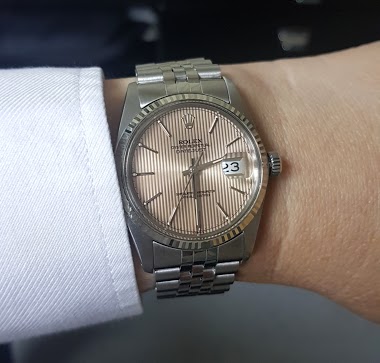 This is why.
9h
Thomas_3
Dear community - I'm curious about your wearing habits:
Do you wear your watches only on weekdays and put it off at weekends? Or do you wear your watches all the time? Even at night? Personally I got used to put it off after entering my homeplace (but don't know exactly why…). Greetings, Ron
9h
amanico