sunset dial....like the shadows...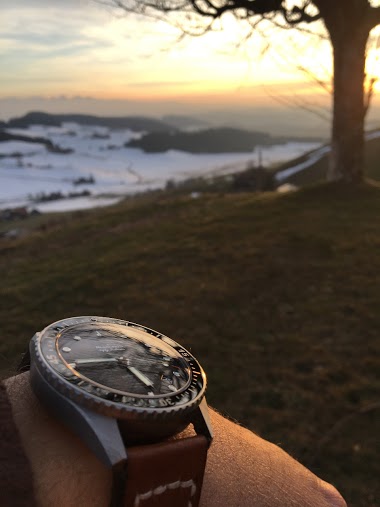 16m
Ready for Spring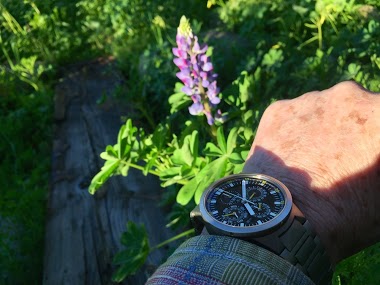 A fresh, green morning again, so I captured a few signs of its coming for you, Casey. Lupine (for more, see here ) Rambling rose A fig and rose vie for the sunlight Luxuriant Lavender Cazalea PS - a few years ago, a pal in the UK proposed walking the perimeter of his property with him - his "daily w
59m
2 Moritz Grossmann watches I discovered yesterday: Benu in white gold / Tefnut in rose gold.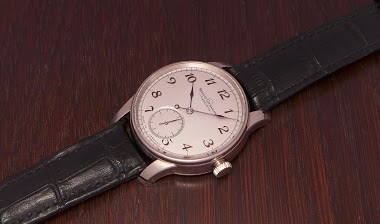 I had the opportunity to see more than 2 Grossmann watches, but let's start with two of them, the Benu and the Tefnut. Botth being reasonably sized, the Benu with its 37 mm white gold case and the Tefnut, with its 39 mm case. The Benu is very much my taste, I must say. The size is perfect, the heigh
1h
Mike H
My FPJ Ruthenium Calendrier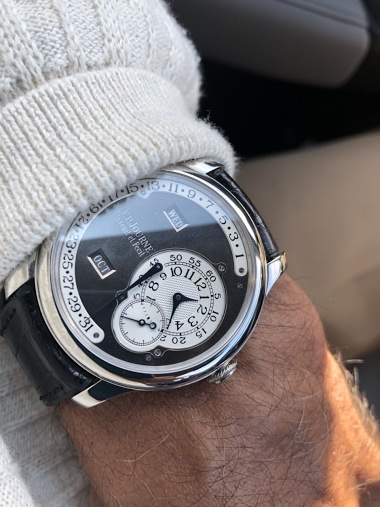 F. P. Journe Ruthenium Calendrier.
1h
ChristianDK
Maybe my favourite vintage Zenith: The Kennedy!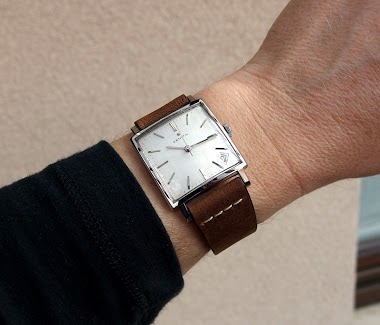 One vintage Zenith that took my heart by storm was Mr. Green's square Kennedy. What a charmer, keep thinking back to this watch! And great memories back to Zagreb as well. Best, CC
1h
Ares501 - Mr Green
"Fisher" // "Meister" // "Beyer": two more vintage double-signature Heuer Carrera 2447 to hunt down. A few pictures of the "Fisher" below.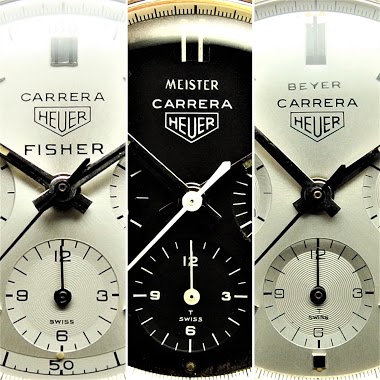 The latest addition is the Heuer Carrera "Fisher" ref. 2447 D from ca. 1968. This watch was ordered by- and deliverd to Fisher scientific laboratories. There are not that many "Fisher" Carreras out there and all the ones I have seen (in pictures) so far have are "D-versions" i.e. with the decimal sc
1h
blomman Mr Blue
Watches & Wonders Miami: My Two Favorite Lange Novelties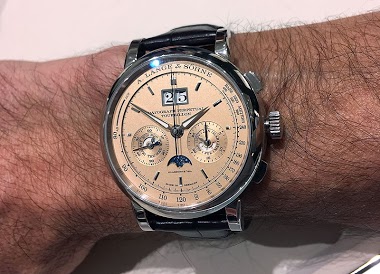 These were my top two favorites!
1h
COUNT DE MONET
HAGWE!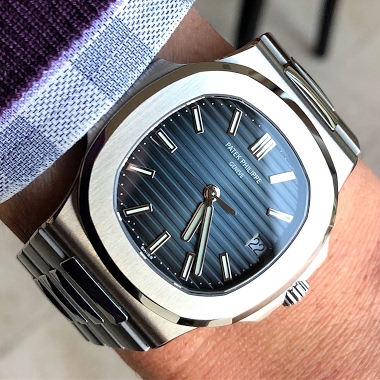 It's a Naughty one for me!
2h
Ares501 - Mr Green
Just couldn't resist. Incoming Grand Lange.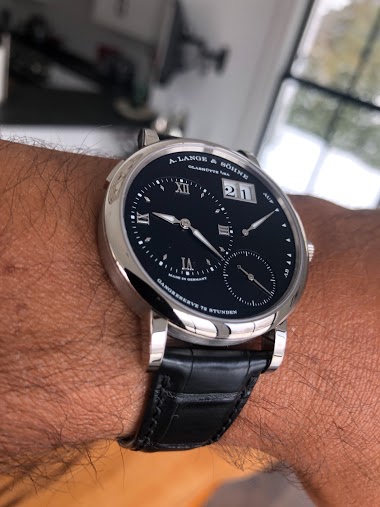 2h
Ivan5