Sumo Saturday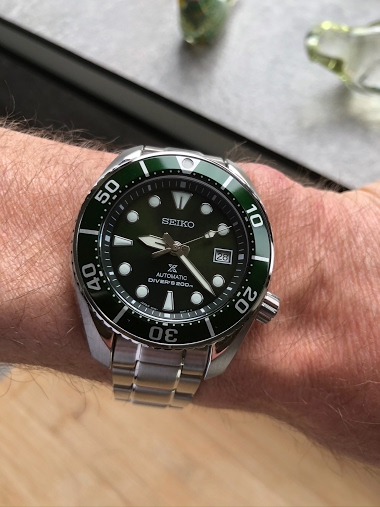 Starting the 2nd week of lockdown with the green sumo. Stay safe folks 🙏
8h
111forza
Seiko Sunset...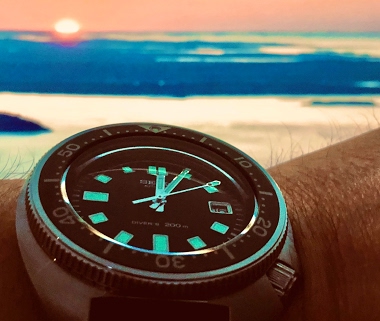 Come and see what's going on at WristScan this weekend...Our theme is "Splendid Isolation". Link: www.watchprosite.com Show us what's been keeping you entertained, from changing watch straps to food and drink or even your favourite music. Stay saf
11h
New color combo for the day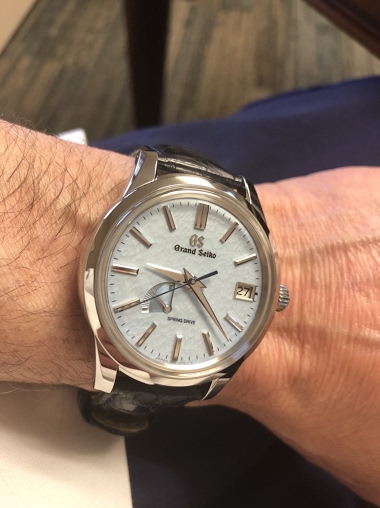 Be well out there, keep the fight going! Tony
1d
aperna
seiko Discus Burger I just rediscovered this watch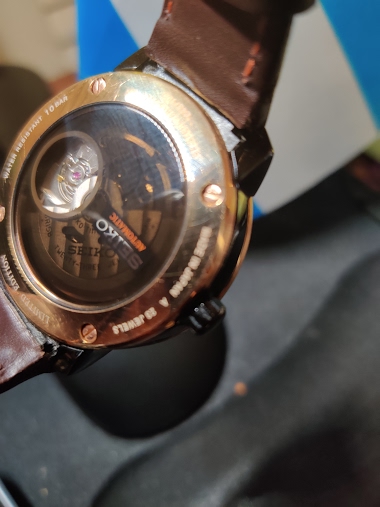 Okay I had to go look for the box. This is from the Seiko moving design collection. This was a collection that was designed by an architect for Seiko more than 10 years ago. The reference number is SCBS019. These are very rare this is one of 100 pieces. A
1d
Ronald Held
Three Watches in Three Days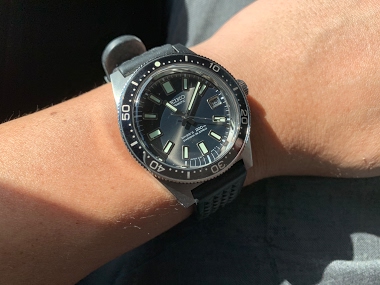 Been wearing these for teleconferencing in the past three days.
2d
Watchlover78
Unfathomable work on the Eichi 2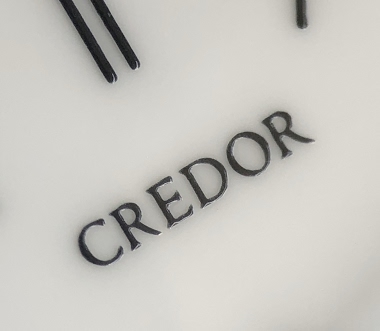 All hours markers and logo are all free hand painted with only a brush and no other tools used including template. Multiple layers are painted with heating required after each layer to achieve such thickness. Any mistake will ruin the dial and start over.
6d
mj23
Decided to pull this out of hibernation..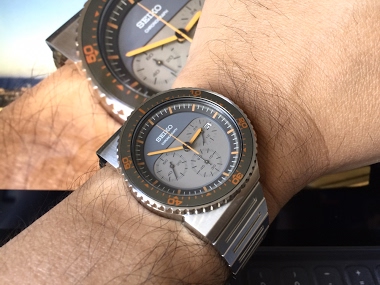 Glad the battery still has a bit of juice. I hardly hardly wear it because the bracelet can be a hair puller. Quite nice for a "quartz" Seiko.
3d
Echi
Presage Green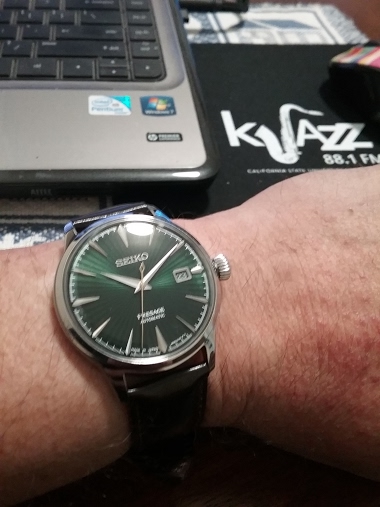 Starting to migrate away from sports watches on a bracelet. Liked my other one so much got a green dial for everyday wear.
3d
Echi
Watch of choice for a home move last week...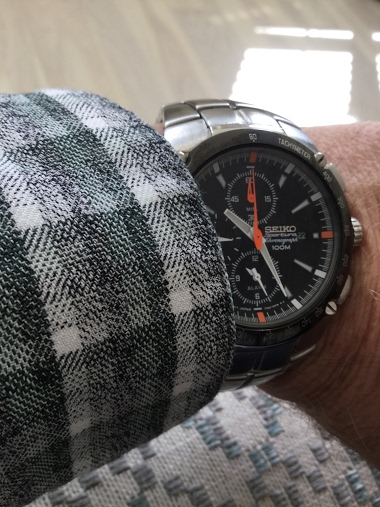 This Seiko, now about 13 years old to me — I bought it used — has been my steady companion managing a move to a new condo — packing, lugging, unpacking — not worried about any dings to this piece during the move. I have always enjoyed the orange accents.
6d
aperna
Seiko Stacking (continuing HSTE's theme of the day).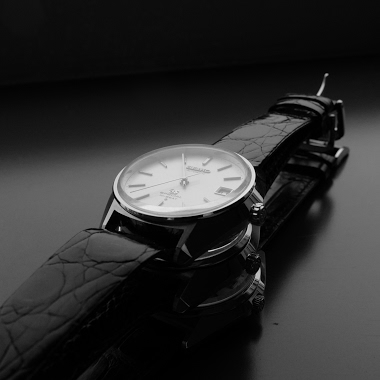 Just some old Grand Seikos stacked.
4d
jml_watches