First Post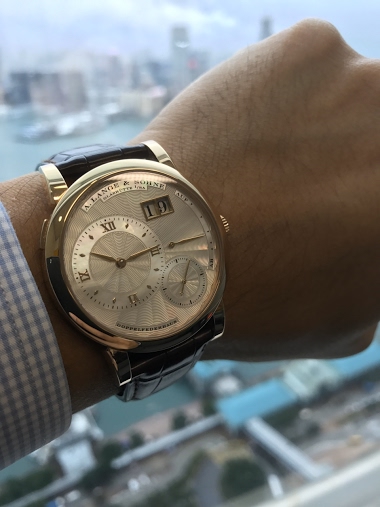 A very cool shot of your Lange 1. Mine says hello
8h
amanico
New To The Site; working from home; Love this site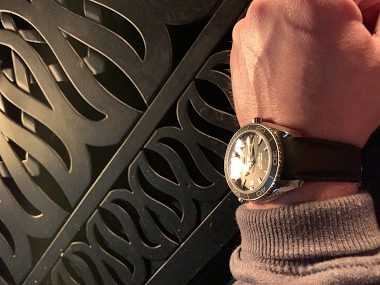 Hope everyone is staying healthy! This is my first Blog/Social media site ever that I am joining; been following this site for almost 2 years and finally decided maybe I should join!! Huge Omega fan, have loved luxury watches for about 15 years and have r
3d
dkaleal
How to deal with boredom (warning - loads of pictures)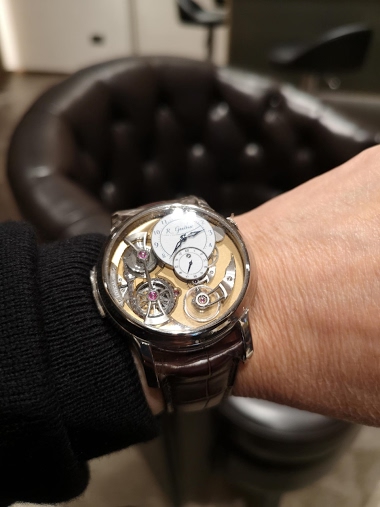 Locked at home amidst the rampaging pandemic, I decided to kill time by uploading the wrist-shots I have taken over the past month or so.... Romain Gauthier Logical One in WG Moser & Cie Streamliner Patek 5270G blue dial Lange & Sohne Odysseus Pat
2d
samwan
Lange 1 casuals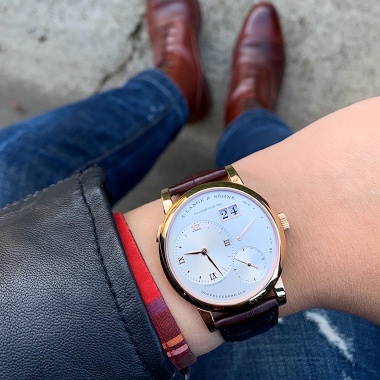 Catching some sunshine w the Lange 1 shell balmorals anyone?
1M
aperna
Lange 1, 25th Anniversary piece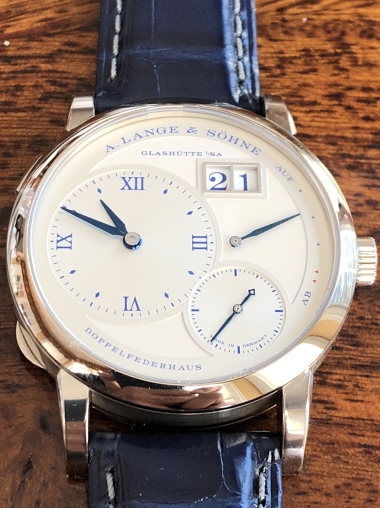 Just sharing some pics
1M
aperna
Seeking advice!
and in fact it WAS me, I would go with the 5196P. Several considerations here: 1. The 5196P has a "wow this is really nice" factor that must be experienced on the wrist to be understood. (I discovered this for the first time two days ago, so I'm a recent
1M
Chromatic Fugue
Seeking advice!
For my next acquisition I am considering the following 2 pieces; budget is circa 30k$. Looking at after market choices for either one. 1. Patek 5196p 2. Lange 1 "Darth" platinum Both are platinum pieces; love the dial of 5196p; Lange 1 is not too shabby e
1M
Chromatic Fugue
Omega Blue Side of the Moon Moon Phase Aventurine dial...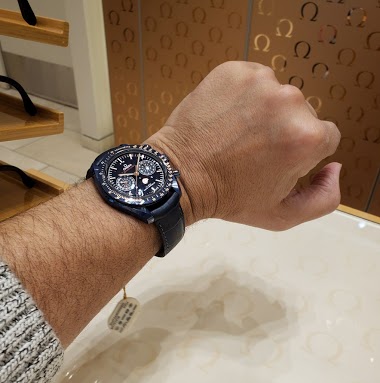 I was at the Omega Boutique a couple weeks ago and tried this model on and was struck how beautiful it was, and wore very comfortably. No trigger pulling, i'm still waiting for a 50th Apollo 11 SS edition, and I just got a really nice Lange 1 moonphase, o
1M
nacelle
New to me Lange 1 20th anniversary
The 20th anniversary pieces were superb as I recall, and being able to purchase one from a split pair makes it all the better! The darth guilloche is incredible, and must have been quite the rush to see it and be able to pull the trigger. I've owned more
1M
Stylophile