Breguet Type XX Roll Call?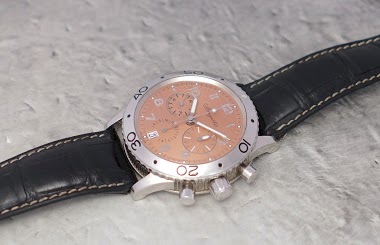 Let's start a roll call of the Type XX. It doesn't matter you post the one(s) you have or your dream about. Let's just share what those you like. Here is the only one I have. Type XX Platinum, salmon Dial, LE of 90 pieces from 2004.
1d
amanico
Today Marine Royale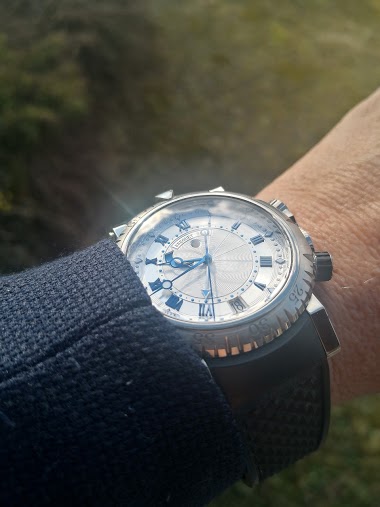 1d
Uncle Chico
My TypeXX with suede strap on that beautiful saturday... ☀️🍀😍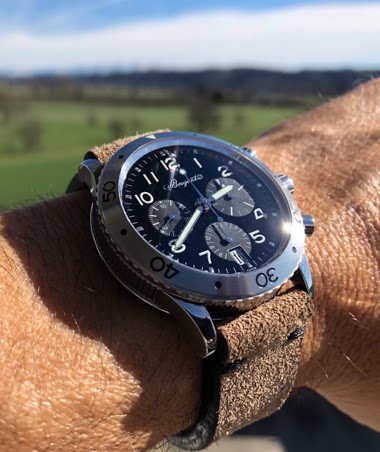 Enjoy the weekend ❣️😃
3d
amanico
High Tea at the Frankfurterhof Frankfurt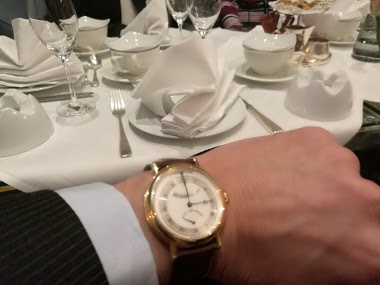 4d
Uncle Chico
Marine 5817ST leather strap photo session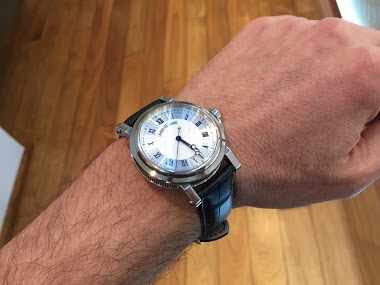 There are still not too many photos of the 5817ST on leather, probably because it's not a standard option. Rubber clearly has its advantages and I do like the look, but for those who neither live in humid areas nor want to go for a swim, leather is defini
5d
Uncle Chico
PRE BASEL 2019: Breguet Classique 5177 Grand Feu Blue Enamel.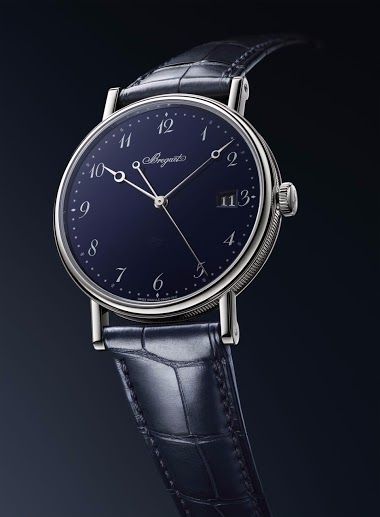 Here are some pictures I received from my contact at Breguet of this year novelty, the Breguet Classique 5177 Grand Feu Blue Enamel. My first feeling is very positive, and I think this is the kind of watch which deserves real pictures ( which I will take
1M
amanico
Breguet La Tradition White Gold, 37 mm case.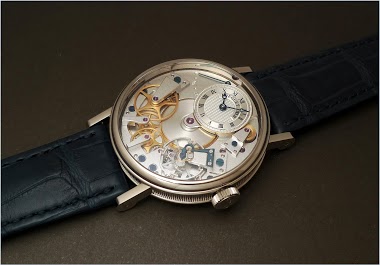 My favorite La Tradition version. Iconic... Best, Nicolas
1M
amanico
A very good picture of the Breguet Type XX Platinum Salmon Dial.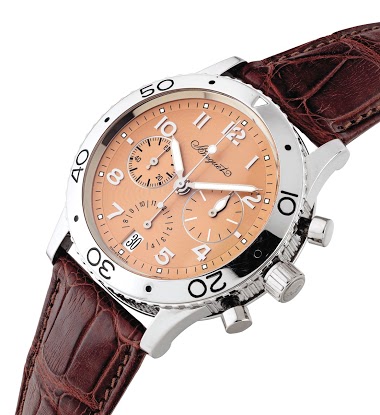 I can tell you that this watch is really challenging to take in picture: Reflections everywhere, the salmon color of the rose gold dial is tough to render in picture, and so on... Here is a good one from Christies: This watch is such a beauty! Enjoy. Nico
7d
amanico
Need help on Hora Mundi 3700 problem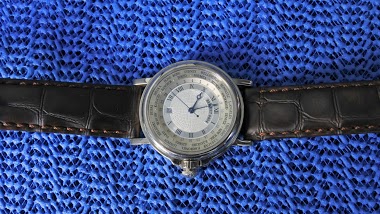 Bought a pre-owned 3700 world timer. Just got it back from a service in Switzerland via Swatch Toronto. The watch's minute hand loses 2 minutes a day. The seconds hand runs correctly (-1 second/day). After testing, I have identified the issue, the date ch
8d
jim vancouver
A fresh picture of the Breguet Marine 5517 Bucherer Blue Editions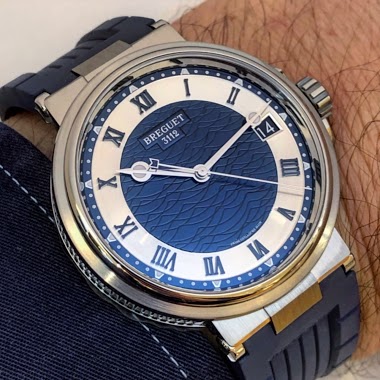 And as expected it features a lovely contrasting blue dial! Fx
14d
blomman Mr Blue