Waiting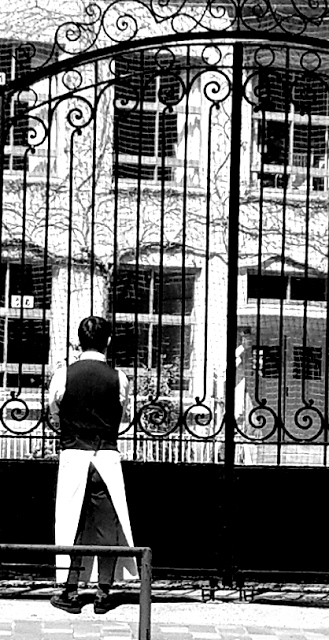 At first sight looks like la rotonde in aix en provence A modest contribution taken yesterday, excuse the poor resolution it was taken by my aging phone. The stress is palpable, my waiter was desperately waiting too, hope this all ends soon!
1M
cshimokita
This confinement is difficult for everyone at the moment so I wore this today to cheer me up...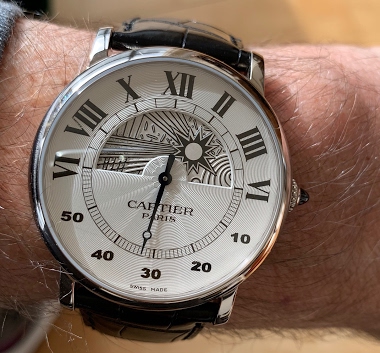 my Rotonde Day & Night these days. Have a great week ahead. GEO
1M
FabR
Where the idea of Cartier's 'Rotonde Jour et Nuit' came from.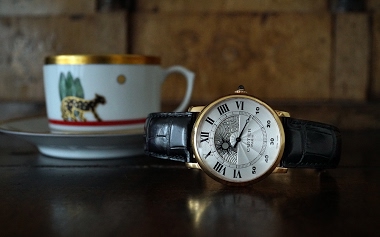 We all know the Cartier Rotonde 'Jour et Nuit' or 'Day & Night', that Cartier released in 2006 for their Collection Privée, Cartier Paris series. But what I only discovered a few years later, was the fact that the concept of this watch was inspired, b
2M
amanico
Cartier Rotonde de Cartier Skeleton Mysterious Tourbillon ( 2017 ).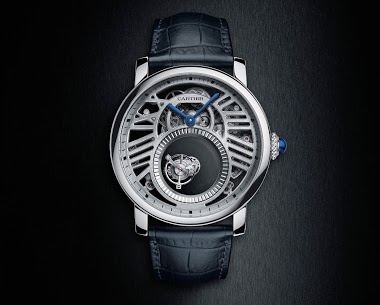 An official picture about a superb Cartier. Not the brand I post most often, but I must say that, this one, despite its big size, is really something. Here you have a 45 mm case, 12, 4 mm high, in platinum. The dial is superb, skeletonized, but in a moder
1Y
amanico
SIHH 2018: Cartier (additional pics of the Rotonde)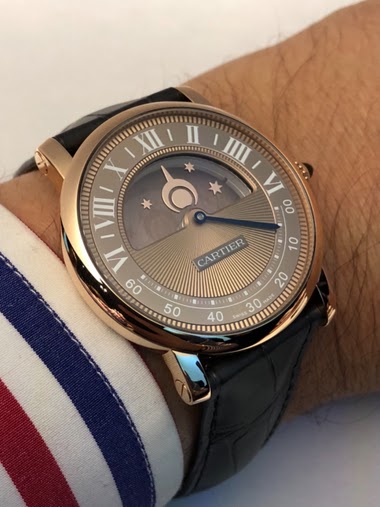 Two high horology watches in the Rotonde context: Mysterious Day Night Mysterious Skeleton Double Tourbillon
2Y
Geo
This fair lady stole my heart 3 days ago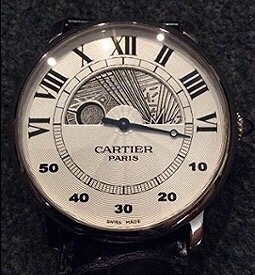 Sorry for the bad quality of my shots. Best wishes Alkiro
3Y
jrwong23
Wrist scan of 30/31/01 - Your latest favorite in the collection ...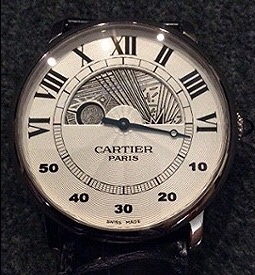 Sorry for the very poor shot quality Best wishes Alkiro
3Y
Subexplorer
A little Maurice Lacroix Heure Sautante (jumping hour)... forgotten in the vault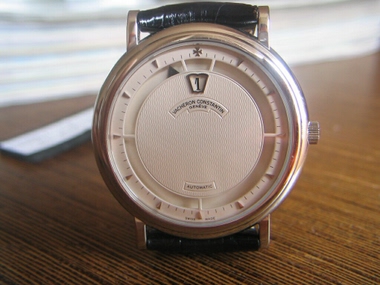 I love your Cartier too (and all Cartier watches in general. I owned a Tank Basculante with a rare see through back and a Rotonde Day & Night). Yours make me think to the Vacheron Constantin ref 43040. Below a pic from the Hour Lounge website. Best wishes
3Y
Alkiro1
The first Cartier wristshot of the year for me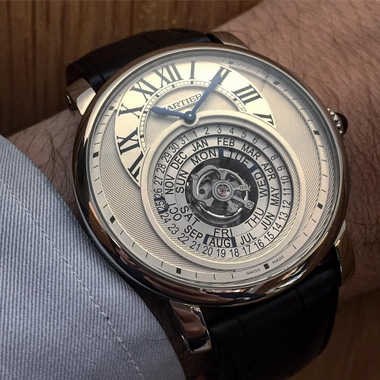 A picture of the Cartier Rotonde Astrocalendaire. This is a very fascinating watch. I have the feeling that the perpetual calendar display works like a theater with the flying tourbillon on stage. The watch is very large, not wearable by any wrist but it
3Y
Alkiro1
Don't know much about this watch but it looks really fine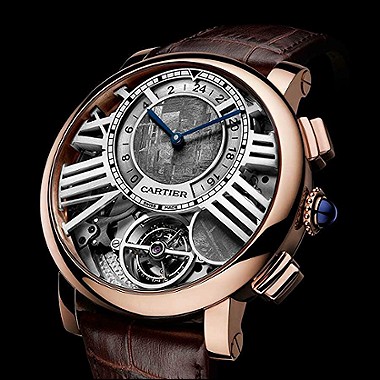 The Cartier Rotonde de Cartier Earth Moon meteorite dial. (pic credit Haute Time) 47 mm Manual movement Astroregulateur Minute repeater Astrotourbillon Not something you will see regularly.
3Y
Arie