Recent acquisition: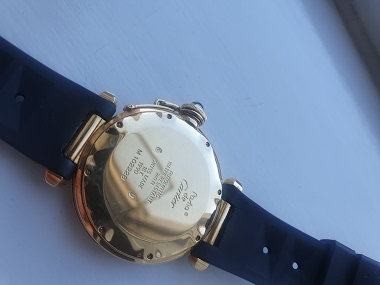 ...is this Pasha with its somewhat unusual 260ft depth rating
20d
Weems@8
Strap experimenting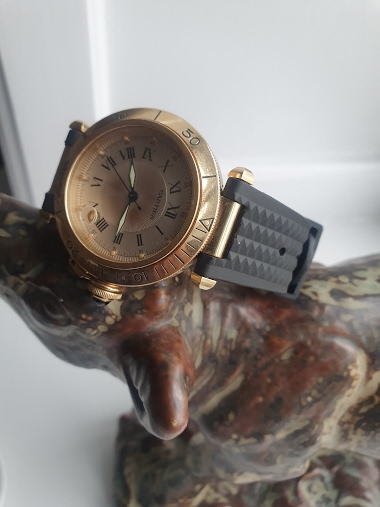 In these times leather straps are arguably less convenient for daily purposes, so decided to try on a rubber strap for my Pasha. A bit of an experiment, which some Purists might well bark at, but I was curious to see if a more marine/diver look would suit
22d
RicardetCie
The 2020 'Pasha de Cartier'.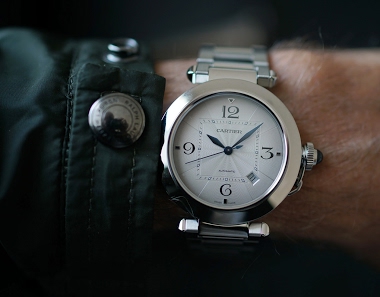 Cartier announced the new Pasha de Cartier. The time only models have the Manufacture 1847MC caliber and the case sizes are 41mm with a date function and a 35mm model without the date window. All Pasha models will be delivered with a bracelet and a leathe
1M
Pun
New Tank Asymetrique and Pasha models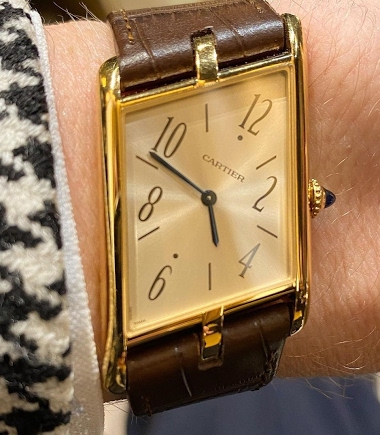 Many of you have probably already seen the early pictures of Cartier's latest iteration of the Tank Asymetrique on instagram or in FT's How to Spend it, but just in case here is a picture (courtesy of Nick Foulkes) and a link to the FT article with pictur
1M
Pun
Incoming: Pasha gold 1990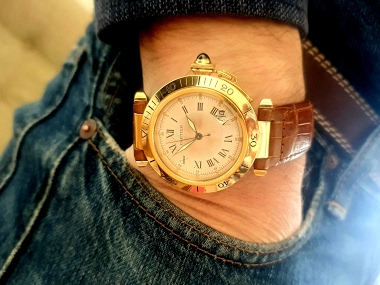 So, this one arrived today from Italy. Funnily it actually returns to the city where it was originally sold exactly 30 years ago. Great condition except from some patina on the dial, which seems to be quite common for this model. Will be looking to make a
1M
Cpt Scarlet
Pasha 42mm WG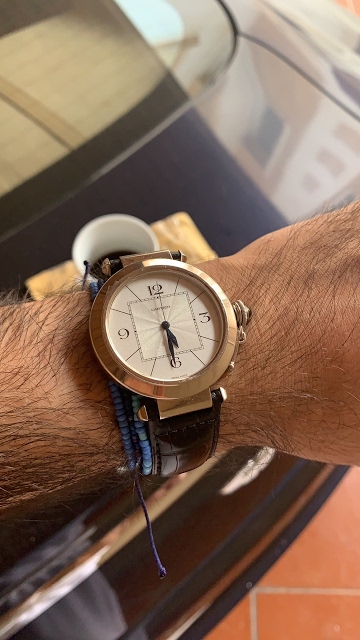 1M
Mohannad (aka Riddler)
Pasha with rubber strap?
Like others I am hoping for a new Pasha release from Cartier this year to celebrate the anniversary of this model. Would love for Cartier to offer it on a rubber strap as a way to emphasise its diver heritage. Meanwhile I just pulled the trigger on a vint
1M
th.gr.ga
Cartier people: need help, which Pasha?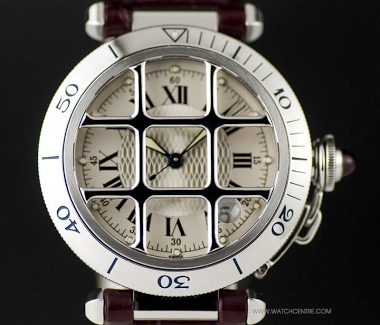 Seems like I am catching a serious Cartier bug and decided that my third watch (following a YG Dumont and a YG Tonneau) from Le Maison should be the Pasha. I do have a soft spot for yellow gold and like the models with a grill. Bu a gold model with the gr
2M
elmiperru
My favourite Cartier Pasha with JLC Chrono movement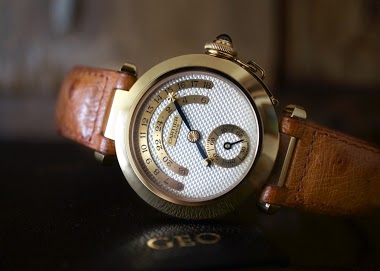 I love that watch and many of its different variations. And in fact I have mine more than 30 years now, not the one in the picture and it is a timeless design. The Pasha watch was designed, with help from Gerald Genta, in 1985. The Pasha of Marrakesh live
11M
Horology75
My favourite Cartier Pasha with JLC Chrono movement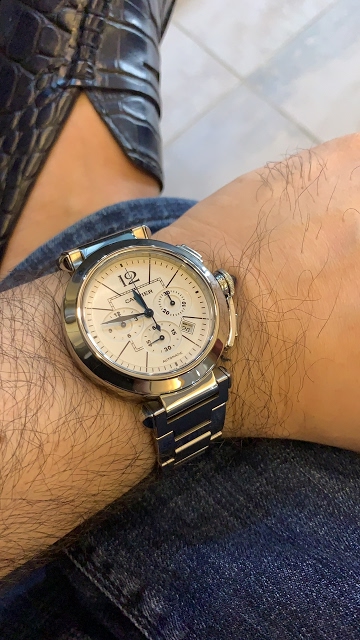 Well everyone is aware of the fact that Icon like Pasha was discontinued by Cartier few years ago but like many designs it has been an icon and one of the greatest design by Gerald Genta who on request of Cartier designed the Pasha for a client supposedly
11M
Horology75