Help
The patina is fantastic! As for the value, we do not usually discuss them. Having said that, a quick ebay search will lead you to a couple of examples sharing the same dial as yours. Now, how collectable that feature is, is beyond me, but your watch has a
2M
tony.ciccone
Identifying future classic Rolex from the 1990-2018 era - Part 6/6: Rolex Submariner 168000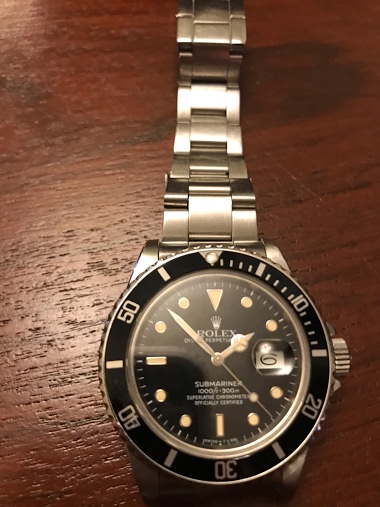 Hi all I have read the thread and hoping you can assist me Please see my recent purchase of a Rolex 16800 sub 1984 / 85 All original the dial is a zorro
2M
tony.ciccone
The matte dial 16800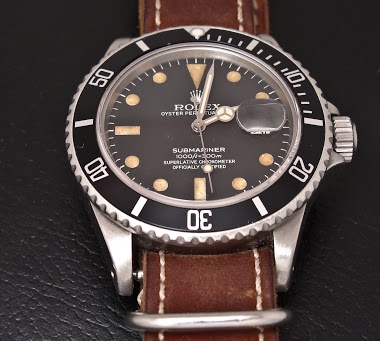 5M
kkochheiser
The matte dial 16800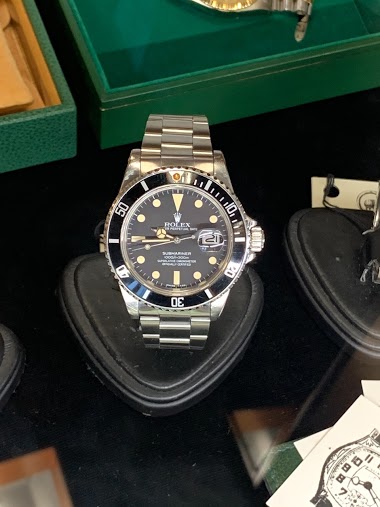 Tried this one on a and seriously considering it. A bit steep but the markers are all uniform and beautifully aged. Never polished and am head over heals for the dial. Have a deposit down on a new Sub but this one is sublime. 1981 which is two years after
5M
kkochheiser
16800 Tiffany in Morocco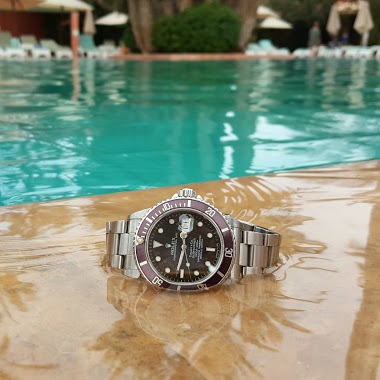 while in Morocco with my tennis team mates, I enjoyed Marrakech and its surroundings with my 16800 Tiffany
7M
DrStrong
Rolex Submariner 16800. A nice one.
Did you notice that the so called transitional Rolex ( 16660 / 16750 / 16800 ) developed, sometimes, a very warm and typical patina? Don't ask me why, I have no idea. But it is a fact. This one I saw some weeks ago is no exception to the rule. It is quite
9M
amanico
Tiffany does California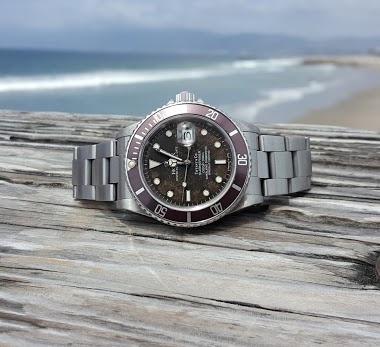 Here are a couple of shots from my trip to California, with my good old tropical 16800 Tiffany on the wrist. Having a beer across the famous Dolores Mission (Vertigo) in Sans Francisco In front of the Tiffany & Co shop on Union Square In the Presidio Park
1Y
DrStrong
Identifying future classic Rolex from the 1990-2018 era - Part 6/6: Rolex Submariner 168000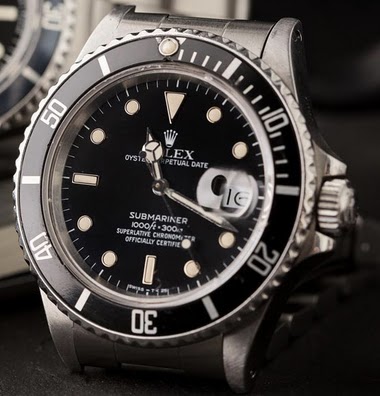 The Rolex Submariner 168000 represents a different style of addition to the "future classic" concept. The 168000 is, in fact, essentially identical to the Submariner 16800 that had been produced in very high numbers. The 168000, however, differs in two ve
2M
tony.ciccone
Rolex Seadweller 16660 aka Triple 6. Ten years of love.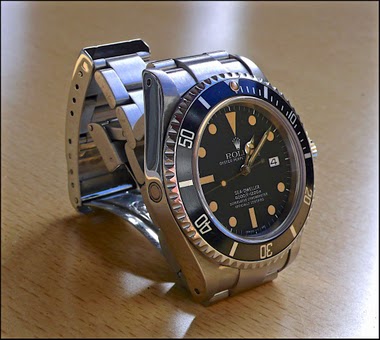 October 2008 / October 2018. 10 years spent together. October 2008: The Rolex Seadweller 16660, aka Triple 6, was my first and still is my only Seadweller. I was always running after a nice 1665, Double Red or Rail Dial, but I could never find nor fund it
1Y
amanico