Rolex Red Submariner 1680 Tropical recently spotted.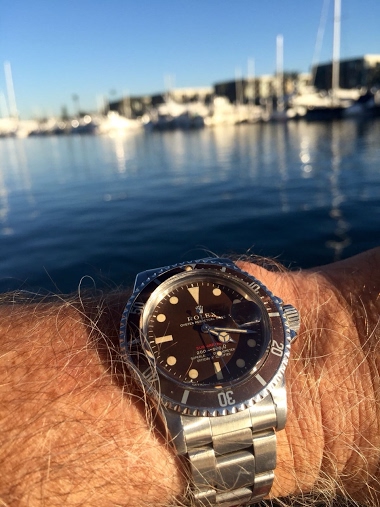 The brown is always hard to capture without natural light.
16d
amanico
Rolex Red Submariner 1680 Tropical recently spotted.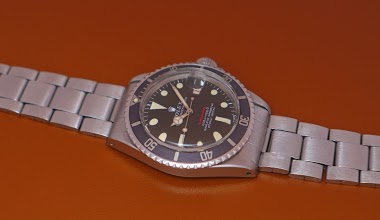 A Tropical Red Sub has to be seen in the real, to fully appreciate its dial. It is all about nuances of dark, deep brown. Not easy to notice under some low light conditions. I tried to take a couple of pictures, to show you this dial. This meters first is
16d
amanico
Identifying future classic Rolex from the 1990-2018 era - Part 6/6: Rolex Submariner 168000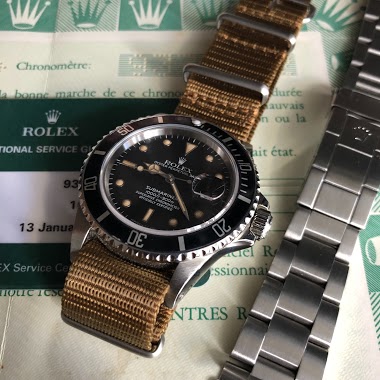 In the past I was considered an odd one chasing 168000s. The 168000 was a bit of an urgly duckling. I added a 9.3m serial 168000 complete with box, booklets and papers back in 2012. It went straight to RSC for an overhaul, while keeping the dial and hands
16d
TS1987
Some eye candy: Rolex Red Submariner 1680 Tropical.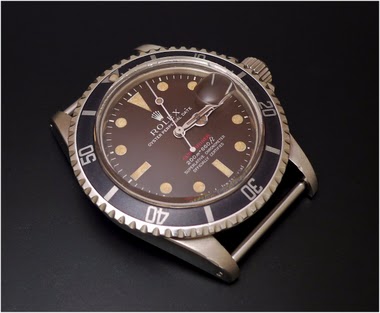 Bill's watch receiving a quick photo session some years ago. I am more fan of the No Crown Guards Submariners, but here, I can only enjoy such a dial, with a lot of charm, character and should I add... Greediness. Best, Nicolas
1M
amanico
Good old 16610 serving as a tool watch this week.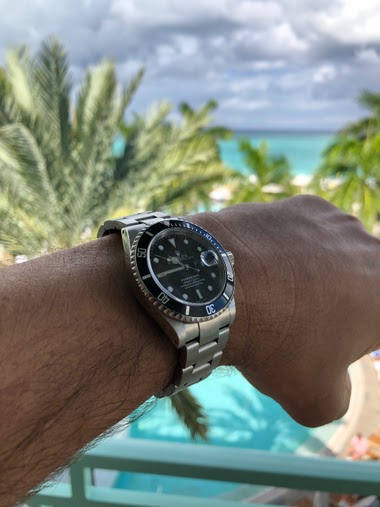 1M
Ivan5
Hello guys .....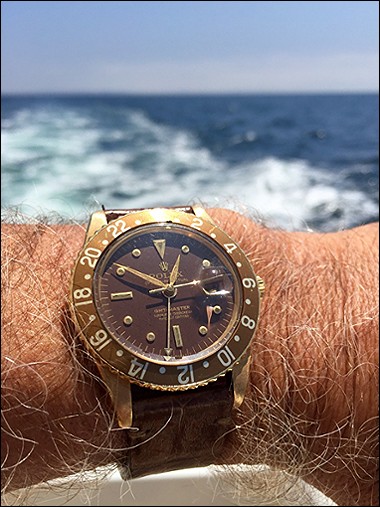 i have always admired the 1680 in gold. Never had one in the collection. Also don't stay away to long we miss you. Lol. Bill
1M
gregcarraram3
Hello guys .....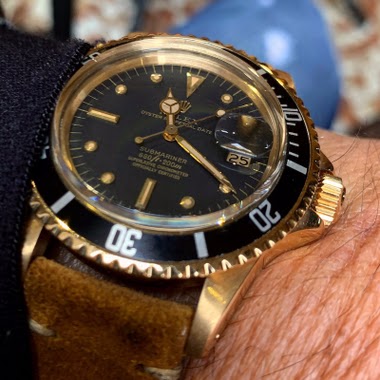 I should apologize for not attending this wonderful place as it would deserve. This is my latest acquisition, early 2 million gold 1680, still fatty lugs and nice patina for the dial ... the gray bezel insert is the cherry on the cake to me.
1M
gregcarraram3
Rolex Submariner 116610 LV aka Hulk, Oman. What do you think?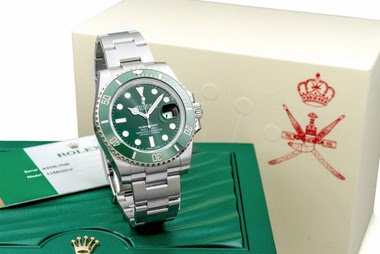 While it is probable that the Rolex " Oman " from the 60's and the 70's had some military background, I don't think it is true anymore, with the 116610. Here is one which was recently auctioned, by Antiquorum. Not the only one, as there is also the new GM
1M
amanico
Double incoming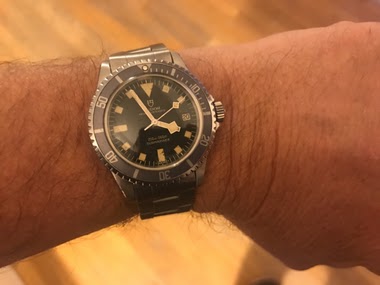 ok I swore I would not part with the red sub...however...ahem...it wasn't quite the one...close...so it has left me for this beauty from 1974...and a 1968 5513 on a rivet bracelet...I'll post pics of the sub when I have it back I left it with my local Rol
2M
Jay (Eire)