Rolex Submariner 116610LN and LV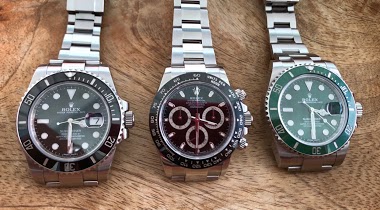 I've been wearing this Submariner for the last 8 years on a monthly basis ( more or less ) Bought in 2011 for what is now a good price. We've crosssed together many time zones and went from the sea to the sky and even I don't wear it that much it is still
15d
Ares501 - Mr Green
New plexi glass. Makes some difference. Cheers for looking.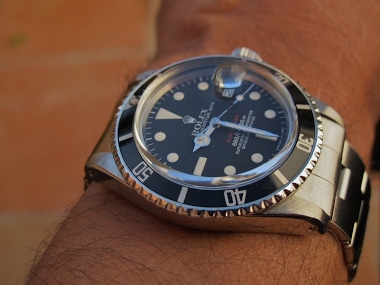 Mine say " hello " ...
18d
Hulk
Rolex: Identifying a Top 10 "Daily Wearer" from the neo-vintage era 1990-2010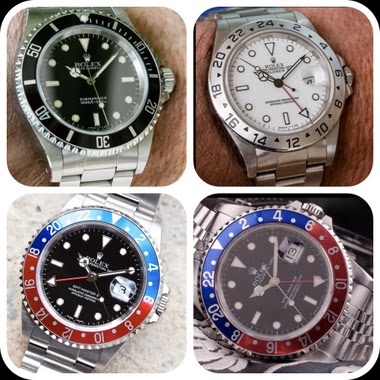 Over the course of 2018, I wrote a number of articles that aimed to put together a list of Rolex that were no longer in production but were from the post 1990 era. The aim was to identify watches that are cool in their own right, great references, modern
12d
Baron - Mr Red
Storm proof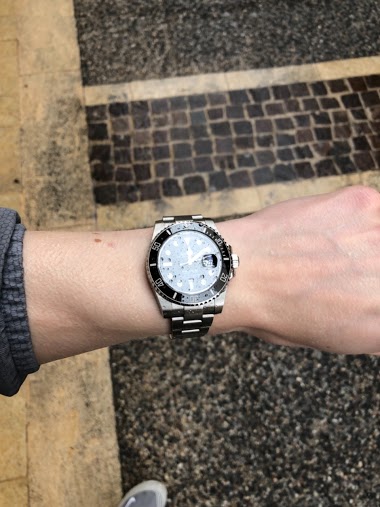 116610 was the perfect watch to tackle Malta's obstacle course of 100km/s winds and heavy rain this weekend.
19d
TomasEriksson
I put a Rubber B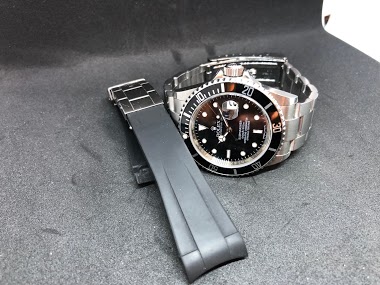 on my 16610 for a long time. I bought another clasp for it and now I don't need to take the clasp off its original bracelet when I want to put Rubber B on the watch. Now it is naturally easier to change its original bracelet back to the watch because its
24d
Lankysudanese
Just a 1680 " white " ...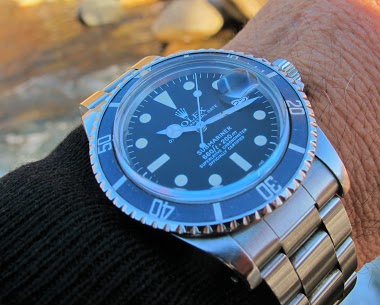 1M
leopold
Rolex Red Submariner 1680 Tropical recently spotted.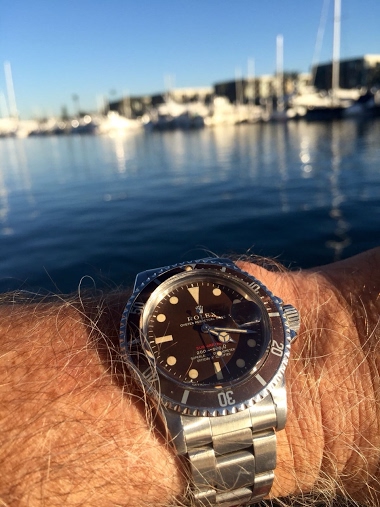 The brown is always hard to capture without natural light.
2M
amanico
Rolex Red Submariner 1680 Tropical recently spotted.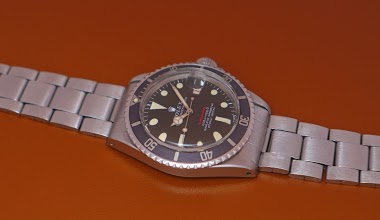 A Tropical Red Sub has to be seen in the real, to fully appreciate its dial. It is all about nuances of dark, deep brown. Not easy to notice under some low light conditions. I tried to take a couple of pictures, to show you this dial. This meters first is
2M
amanico
Identifying future classic Rolex from the 1990-2018 era - Part 6/6: Rolex Submariner 168000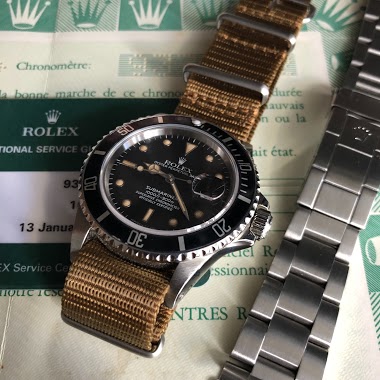 In the past I was considered an odd one chasing 168000s. The 168000 was a bit of an urgly duckling. I added a 9.3m serial 168000 complete with box, booklets and papers back in 2012. It went straight to RSC for an overhaul, while keeping the dial and hands
2M
TS1987