Vintage watches
My key focus for watch collecting has mainly with the vintage series and the closest modern versions was the Rolex 16800. I have always longed for the Rolex 16610LV (2003-2010) made to commemorate the 50th Anniversary of the Rolex Submariner. I have misse
10d
FabR
new 2020 Submariner Date 126610-LN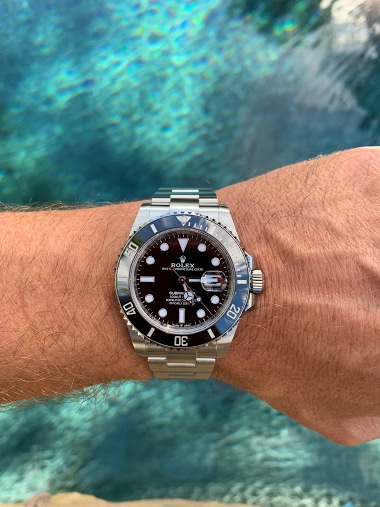 perfect proportions . this is the perfect submariner.
10d
rom
It's Finally Friday!
Rolex usually does incremental changes to their models, minor details in many cases so that the model lineage remains evolutionary rather than revolutionary. It's like taking 2 steps forward and 1 step back, but the latter was more to avoid alienating own
15d
agyzace
New 2020 white gold, blue bezel, black dial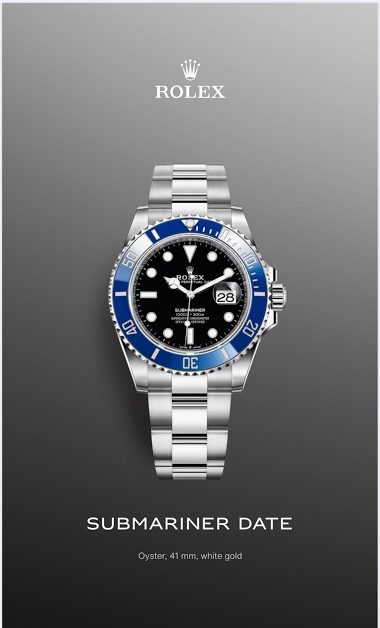 But in line with Rolex tradition and good size. I guess we can't expect more.
19d
PoyFR
New Submariners at 41mm
After a 50th anniversary version in steel in 2003, with a green bezel, then a redesigned case in 2012, here is the new generation Submariner, still water-resistant to 300 meters, with a slightly enlarged case, 41 mm in diameter. Inside, the brand's latest
19d
christianch
New Submariners at 41mm
Le Figaro, a French newspaper mistakenly leaked information ahead of tomorrow's releases ... The article has since been withdrawn : www.lefigaro.fr rolex-revisite-sa-legendaire-submariner-20200831#xtor=AL-201 Après une version 50e anniversaire en
19d
christianch
For me there will only ever be one blue submariner.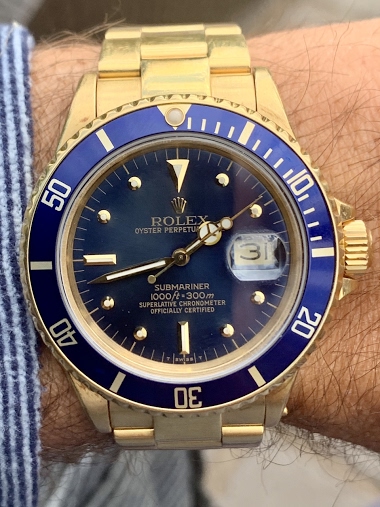 The one and only 16808 transitional model traverses across from vintage to modern perfectly keeping the nipple dial and introducing the sapphire crystal. A beach watch that always makes me smile and warm inside. Happy Bank holiday to all here in UK and ha
19d
geross
Speculation: A new Kermit coming soon?
and last but not least, introduced the maxi dial from the kermit to its regular line-up. Then it would have been very easy for me to get off the fence. Barring this one, I think the last best looking subs were the 4 digit refs (5512, 1680).. but then I'm
24d
penfriend
My first Rolex 😍
During years, I was a fan of JLC (Reverso, Amvox, Tribute to Polaris, to Deep Sea, Duometre,...). Unfortunately I find that « La Grande Maison » has lost a lot of its charm except in fine watchmaking where the models are crazy. For me during years Rolex h
29d
Alfihar
Chocolate Rolex 1680 Red Submariner delight.
Inner caseback is stamped "5512 " That's period-correct but of course not model-correct. I was told that Rolex sometimes used "5512" casebacks as replacements for 1680 casebacks, but supposedly those 5512 replacements didn't have date codes. I doubt this
1M
CR