PAM 662 vs 685 vs 721 vs 931
... all comparable, in that they are simple and large. My favorites are the 662 and 721. The 721 is my favorite design, but it does look very large on the wrist (large dial, smaller bezel). The 662 has great balance and a beautiful, rugged case and crown
15d
Ahoi
Can somebody enlighten me about panerai?
...that Panerai made to the collector group and the group took Panerai at its word. The suggestion that the Cali 249 would not be repeated was one of the greatest disappointments when the 448 came out. I understand the frustration as Panerai overpromised
1M
Cookies
Can somebody enlighten me about panerai?
I fell for the brand when I was young and saw them in a few well-known movies. I didn't care about their placement in the movies; rather, the dial and watch design just captured my heart as soon as I saw the watch. Years later, I happened upon them while
1M
Cookies
My Triple crown... what's yours ?
The 249 was a great way to start. It really has a lot of what I love about Panerai. No worries about the 3646, except in my fantasy life! I definitely know about "funny ones", I've even seen a couple that have been identified and taken out of circulation.
2M
Ahoi
Some models not often seen, in these pages....
the REAL collectors have no use for the 232 and the fair-weather Paneristi are prone to...fashion. Some models have been "in fashion" for a very short time and faded into oblivion. Same goes for 249, 127...and many more. Today's clients (not fellow underg
2M
kkochheiser
Panerai PAM 931 California Brown Dial.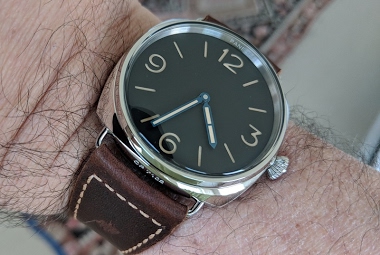 When I decided to go for the 931 but I would not choose it over the 249 or the 721.
1M
amanico
thought I should celebrate the 3 weeks of confinement already :-)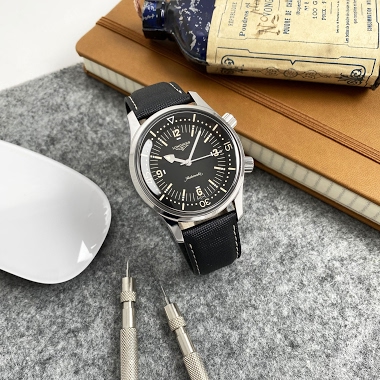 i used to have an LLD and I traded it in 2013 for a PAM 249...it was painful to part with it... a year ago i saw the 'original versions' with patinated dial from Bill & Nico - damn gorgeous ! then i started looking again & landed up in this re-issue NOS e
3M
thegrailwatch
I can't get away from blued hands..... Blued Hands Roll call everyone :)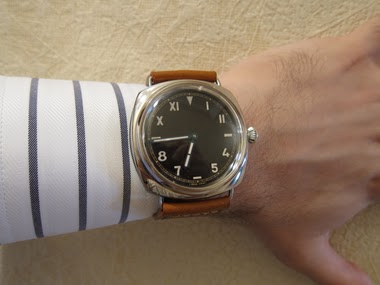 3M
templetowers
A good old question: Panerai PAM 249 or 232?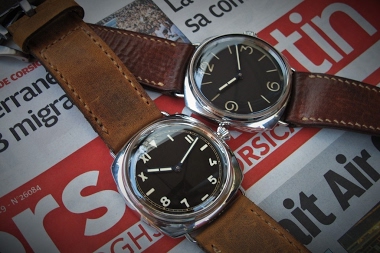 3M
amanico