A 372 Story.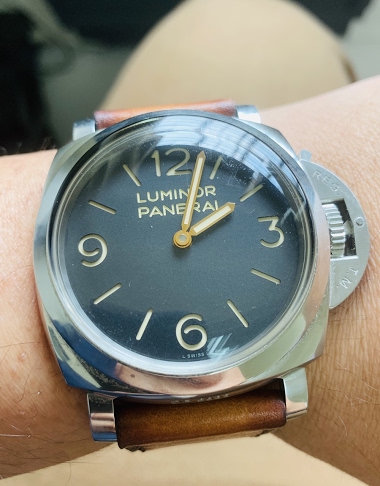 One of the things I've learned in this hobby is that given enough time, things tend to be cyclical. In 2012, Panerai was still hot, and one of the most popular Pams at that time was the 372, which was launched in 2011. Wondering what the fuss was all abou
3d
Subexplorer
Panerai PAM 372 / PAM 587 / PAM 662. So close, so different.

Sandwich dial or not, pencil hands or not, light caramel or black, Luminor Panerai, or Radiomir Panerai, or Marina Militare, gilt or white wording... Even the size and the thickness of the wording is not the same. At the end, three different characters...
3d
amanico
I had lunch with my friend Loris yesterday.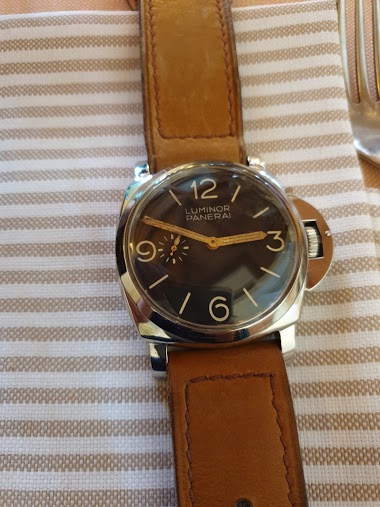 I had asked him to bring some nice pieces to show me but alas, I had to be contented with just one, since he'd been super-busy and hadn't had any time to go to the bank and access his safety deposit box...sigh Couple of pictures...of the 6152/1, stock # 1
7d
Subexplorer
Maybe not your "cupppa" tea...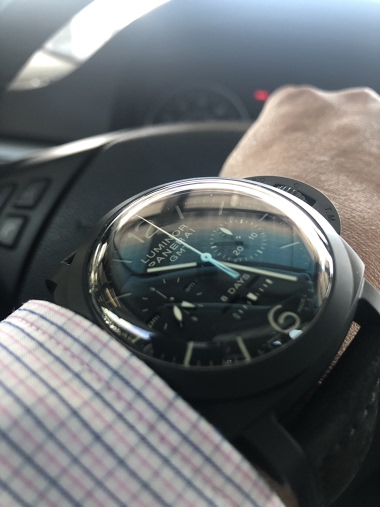 But I am loving my first ceramic! This thing is awesome. My first Monopulsante. Feels incredibly precise as the "throw" in the pusher is very small. Love the dense but balanced dial (no date)... would have like to see this with PR on back like the 345.. l
12d
MTR
Fiddy love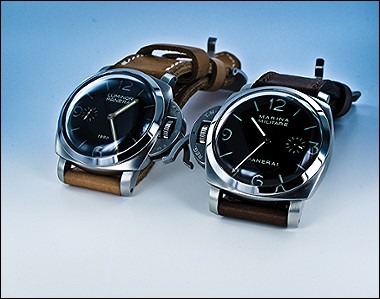 19d
MTR
Photos and review of my new RO Double Balance Wheel Openworked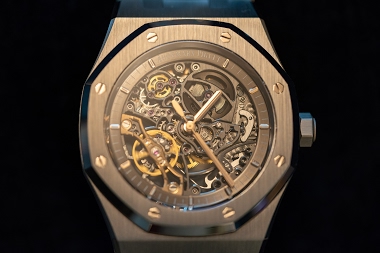 Friends, As promised, see below some better pics of the 15407ST I received a few days ago after a multi-year wait, as well as an initial review. Design: This is my first RO, so I'll talk a bit about the overall model. The design is very angular and sharp,
13d
David_S
Panerai PAM 587 Marina Militare. Some live pictures, finally!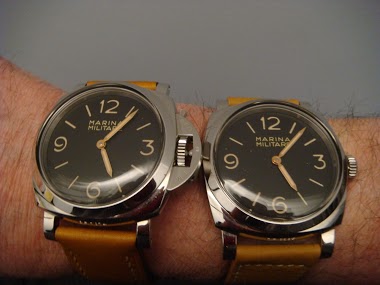 and I mean...YOU...I think that the duo 587-673 would be just perfect. Both Mamma Mia, both with gorgeous vintage hands. Moreover, the case of the 673 fits the wrist a bit better than the 372's one. But this is only my opinion
24d
MTR
Panerai PAM 587 Marina Militare. Some live pictures, finally!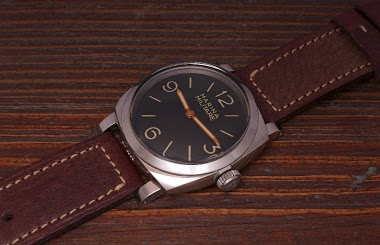 I finally could take some live pictures of one of the most appealing modern Panerai, the PAM 587. I find the PAM 372 very convincing, and so is the Marina Militare. I still have to make my mind between these 2, unless I decide to not choose and take both
24d
MTR
Panerai PAM 372 Easter Shot.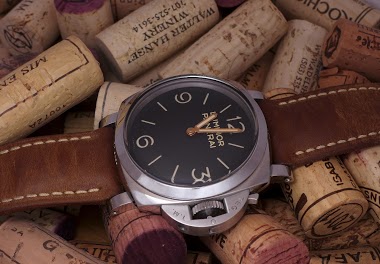 Just for the pleasure of the eyes. And because there is not only chocolates at Easter, but also wines and watches! Best, Nicolas
29d
amanico
Panerai PAM 372... On straps.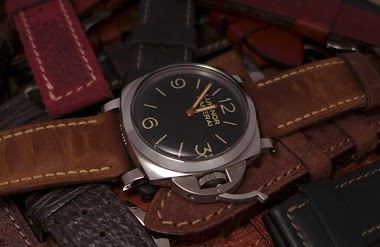 Well, the only thing I have here... The straps. But with so many straps, I should get one Panerai or two... Here, the PAM 372: Talking about strap addiction... Best, Nicolas
1M
amanico