Anyone own the latest version of the PAM 372 with the front sapphire crystal?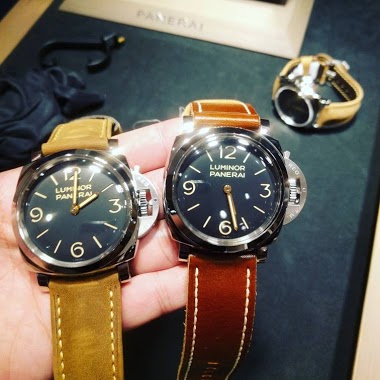 i've seen it in flesh but unfortunately i didn't take a pic at that time...Plexi gives the vintage feel (personally i prefer it & it works well with the attitude of 372) ! attached a pic from google...left is Plexi ! (credits: unknown but surely THANK
12d
maverickmahesh
Panerai PAM 372 / PAM 605.
the "Firenze" makes the 605 into a postcard for tourists (luckily they didn't add "wish you were here"). I would have relegated "Firenze" at the back of the watch, no more no less. Where on the...open back? Anywhere somebody interested would bother to go
14d
amanico
Panerai PAM 372 / PAM 605.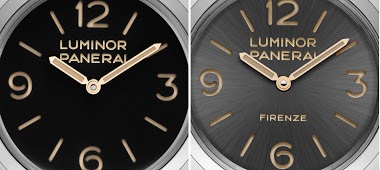 Our dear Sergio brought our attention on the PAM 605 which is a special version of the 372, with an eye catching dial. At the beginning, I was perplex, I must say. Then, with time passing, I thought to myself " Why not "... The grey sunburst decoration is
14d
amanico
With all the activity here in this forum..
Now to how a Panerai would look on my wrist...as I was writing in our forum, I fell for the 557. I then tried to clarify whether it has a sapphire or plexi directly with the factory, via email and call. I also asked an official retailer to clarify this to
15d
Echi
With all the activity here in this forum..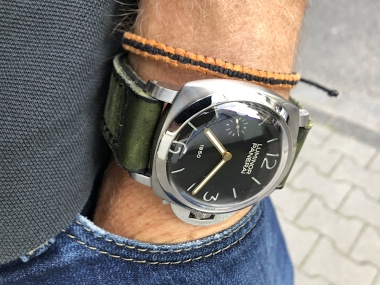 15d
Echi
The allure of the anonymous.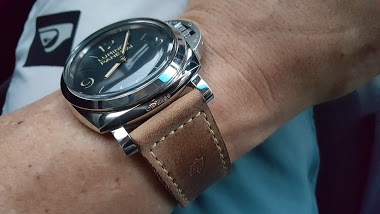 11d
Monopole
Pam 22B
my knowledge about the Panerai production at the time was, virtually non existent and after having consulted the data base at my disposal, I started buying all the ones I knew. When I though I was..almost there...I discovered two models which killed the w
16d
TS1987
Pam 721 help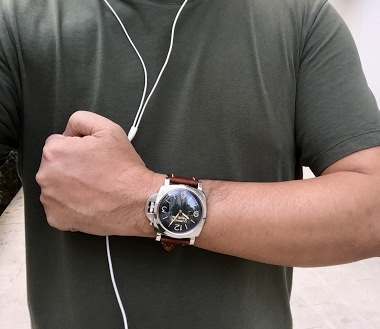 And you'll be surpised at how good it looks on you. Judging from your 2nd photo, you're EASILY able to pull it off. Looking at it straight up from the wrist like in the 3rd photo usually makes it look bigger from your point of view. To illustrate, I have
20d
India Whiskey Charlie
Panerai PAM 372 / 721, the summit of modern Panerai?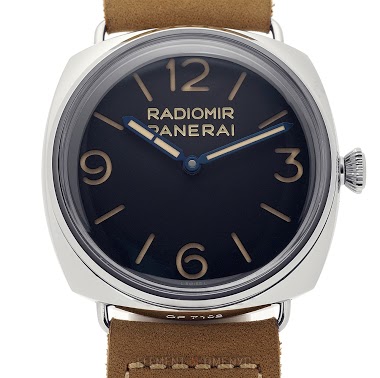 28d
amanico