Omega Seamaster " Bullhead " 146 011-69. For the fun.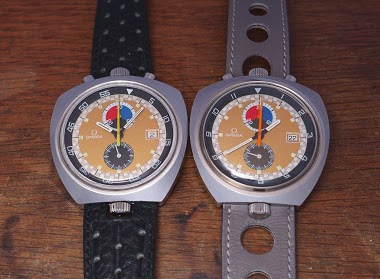 Seeing one is something uncommon, but two! In my journey into vintage Omega, I fall on watches I didn't suspect I would pay some interest. Like this one. Not mine, not yet. That and the Flightmaster.... Hmmmm! What about you? Best, Nicolas
10M
amanico
Bought This On A Whim And...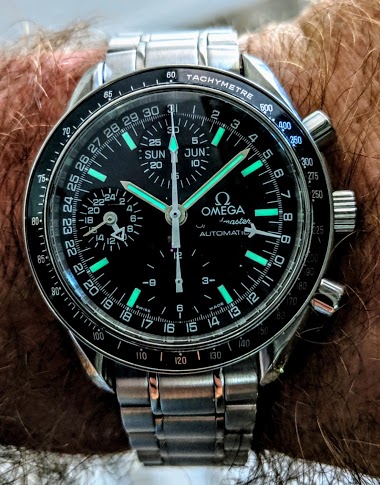 ... I Fell In Love! Often referred to as the Speedmaster "Mk40", reference 3520.50 is a slight variation on the manually wound "moon watch" with the same DNA. The dial is a bit different in that the chapter dial at 9:00 is a small seconds indicator, as we
11M
nomadgiles
Vintage Omega Bullhead Chronograph
. . . for a right-handed person to actuate. That's one of the main reasons I'm so drawn to them. The design is, in my opinion, driven by the movement lay-out, and not the other way around. The DeVille chronos with date at 9 utilizing the same cal 930 move
1Y
blomman Mr Blue
Vintage Omega Bullhead Chronograph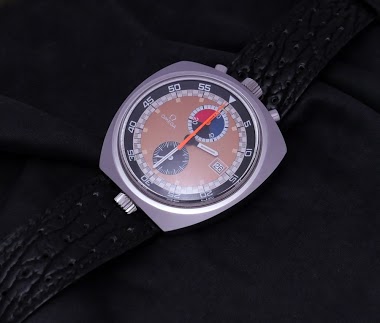 Yesterday I had the big pleasure to meet up with a fellow watch collector. A great gentleman with very nice taste in watches. On his wrist he had this one: a vintage Omega Bullhead Chronograph in absolute top condition! I love these big Funky 70s Omega Ch
1Y
blomman Mr Blue
Some Funky Omega Fans, here? Let's see what you have / are dreaming of.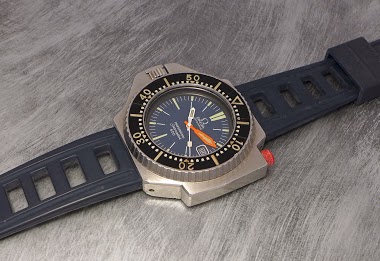 What I would love to have: Seamaster Plo Prof: Seamaster 1000: Flightmaster ( Credit picture Analog And Shift ). Bullhead ( Credit picture: Christies ). Do you feel the interest of such a theme of collection? Please share your thoughts, dreams or whatever
1Y
amanico
Anyone for Bull Racing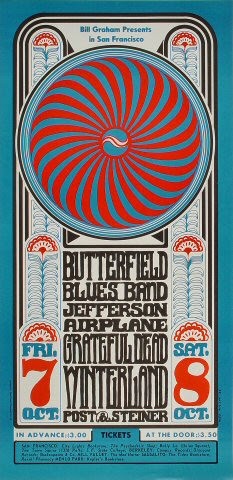 . . . with Jefferson Airplane, The Grateful Dead, and the Butterfield Blues Band. Guess which was the headliner? Yup - Paul Butterfield. Which brings me to the Omega advert showcasing three classic period chronographs. Back then, the Mk II and Flighty wou
1Y
BjoernM21
The Omega Chronostop - Ref. 145.008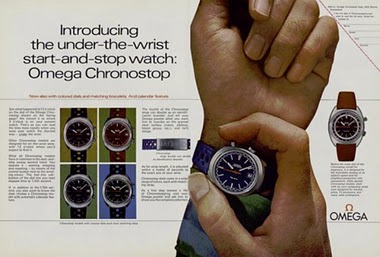 The Omega Chronostop - Ref. 145.008 Watches. These small works of living art that are my weakness. My Achilles' heel - my kryptonite, if you will. Case In Point: The Omega Chronostop. Released in 1966, the Omega Chronostop was considered one of the top-li
1Y
elliot55
Omega bullhead 1969: right box ?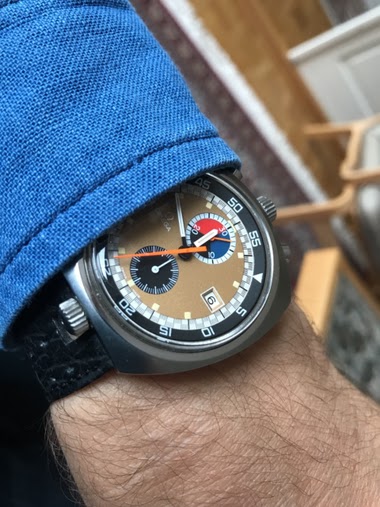 Good afternoon to all of you ! Am not a frequent customer of this forum, more on the JLC one... Just had this super lovely omega bullhead 1969 arriving on my wrist, and am delighted with it. I just would like to find the right omega box which was - at lea
2Y
karmin
Game of Crown 🤴🏻 - What is the nicest and well thought out crown for you?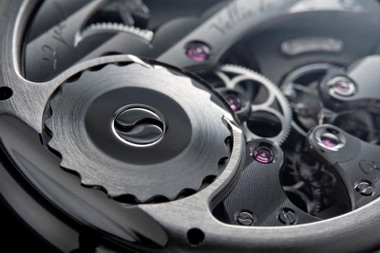 Hi all, We already talked about lugs, rotors and hands. So now, it\'s time to talk about crowns (only! Nothing about pushers) 😉 We all know that a crown is an essential component of a watch. Small or not, with very different shapes and positioning but ess
2Y
Alkiro1
Saturday watch - Omega Seamaster Bullhead "Rallye" ...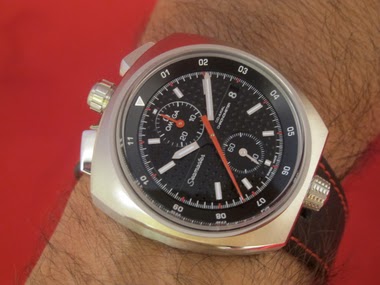 . . . from original specimens. I was very much taken by them when they were released four years ago . . . [photo & wrist credit: Dr No / watch credit: Omega boutique Woodland Hills] . . . but I'd already committed to a GS at the time, so a Bullhead ju
2Y
nilomis