Some love for the 15305R..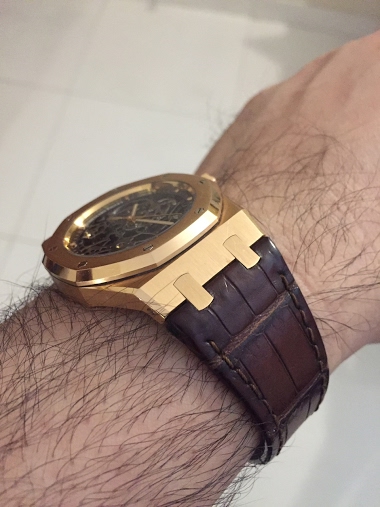 23d
Horology75
I have a thing for grey straps
By "ages" do you mean makes it more "dressy" or "formal"...or "ages" in a more negative light? No, i didn't even consider other colors until you mentioned. Honestly i'd originally gotten the grey strap for the 15305 skeleton, but really missed the total "
2M
APROchrono
Backside... couldn't be much sexier...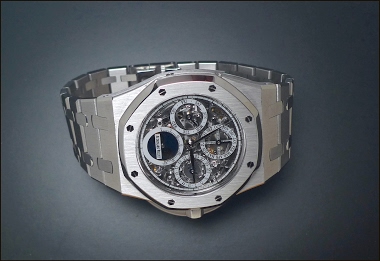 2M
logotype
NWA! Finally Going Vintage!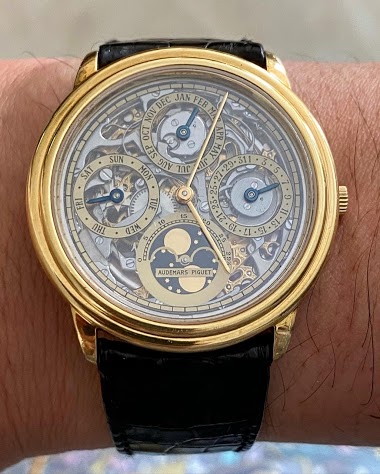 I'm so happy to announce my latest acquisition and it's been something I've been contemplating getting for quite some time and now that I've pulled the trigger, I wondered why I waited so Long ! This ap perpetual calendar calibre was launched way back in
3M
doubleup
I was finally able to lay a CODE 11.59 atop my wrist. And as expected, I love this case.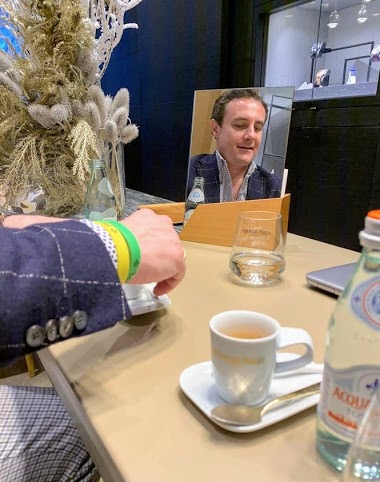 Here's my brief reaction. I never opened a new thread in the AP forum, so I'm simply adding this as a reply to your interesting post. Let me actually start by saying that, while I like many aspects of the brand, I honestly don't go often to AP boutiques,
2M
Pour le Mérite
Audemars Piguet Royal Oak Perpetual Calendar Steel Platinum.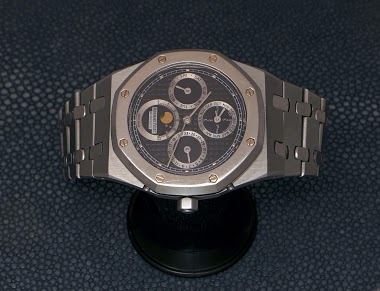 This is a watch I always loved. I often planned to get one, but the skeleton version stole my heart. The cool chic combination is really awesome. The color of the dial, too. The only issue of this watch? Its bezel, which has obviously been " chewed " by a
5M
amanico
The best of Audemars Piguet!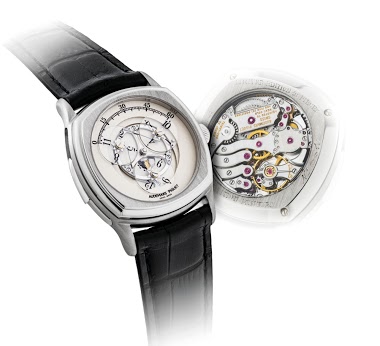 Some of us may forget that two decades ago before the Royal Oak became so popular, Audemars Piguet were making some astonishing dress watches. Fortunately for me, these watches now offer excellent value for money in the used market and I am considering pl
11M
sham1
SIHH 2019. Audemars-Piguet Code 11.59 line. Some thoughts.
Even though my nickname is Langepedia, I have nothing to do with the company so my thoughts are mine only. Starting the new line; it is not really, really a new line, is it? Still houses the Royal Oak cues with its case; which was outsourced back then. To
1Y
amanico
AP Eye Candy..what's your fav?
I SEE THERE ARE TWO HANDS? ON THE SMALL SECONDS DISPLAY AS THE HAND IS MUCH LONGER THAN NORMAL FOR A SMALL SECONDS HAND-I ASSUME THAT THE PIN HOLE SETS THE GMT TIME-HOW ACCURATE CAN YOU SET IT-HOURS ONLY( GMT) OR HOURS QUARTERS OR HOURS QUARTERS AND MINUT
1Y
syl1
AP SIHH2019 Royal Oak Offshore 42mm titanium
I've always preferred the traditional "tricompax" subdial layout at 3, 6, and 9. And on a sport model, the date at 4:30 works fine. As mentioned on here already, I have to assume the new 4400 flyback caliber will be in this 42mm Offshore before too long.
1Y
MichaelC