RD2 new dial much better than expected!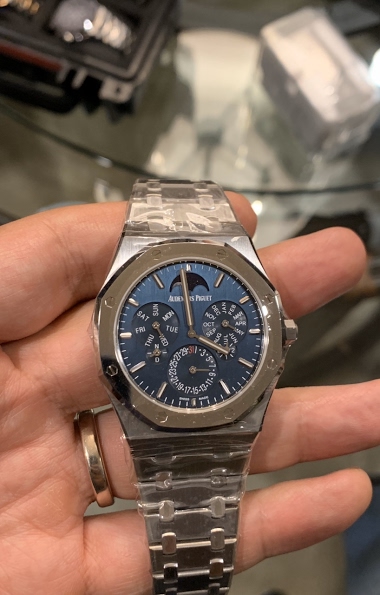 I had the opportunity to play around with the RD2 and it was much more stunning than I had ever expected. I won't lie I was originally disappointed that Ap decided to not have a tapisserie dial for the RD2 but when I saw it in real it simply worked. To be
6d
redcorals
Audemars Piguet Royal Oak 5402 C Series: A couple of summer shots.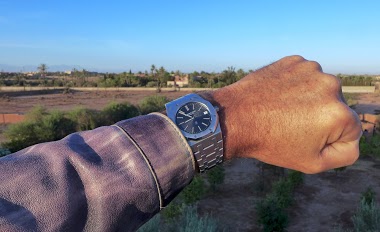 It has been too long I didn't take the Royal Oak jumbo 5402 with me. Here are two postcards, among some others to come a bit after: Best, Nicolas
6d
amanico
My quest has been finished.
"I am probably stepping on toes of purists here, and I am a bit amazed myself as well, that this watch gives me this impression. Given the price of the 15300 – market price euro versus approx 8500 euro for a 15202 – I don't know if I would care enough fo
10d
jlc.thomsen
My quest has been finished.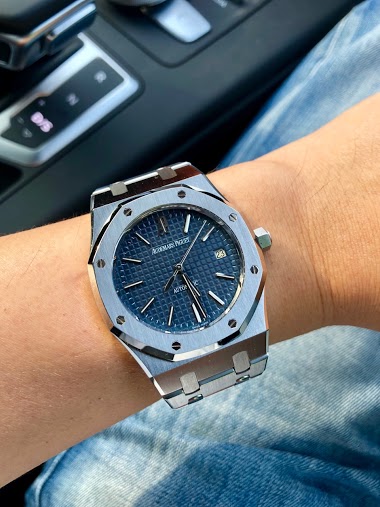 the 15300 is a true gem ! I went thru exactly the same path as you. Couldn't get the 15202 ... waited and waited. 15400 too big ... Eventually I managed to find a blue dial 15300 in mint condition just few months back and I got it. Yes it's a big premium
10d
jlc.thomsen
My quest has been finished.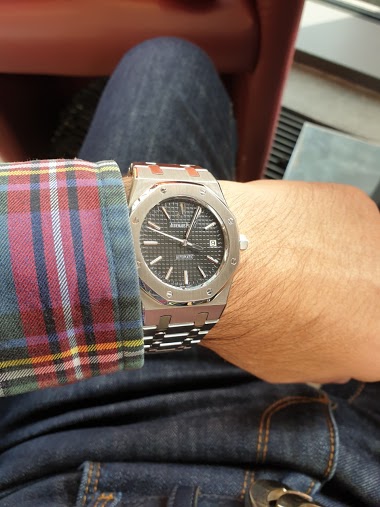 A couple of years ago I tried to source a 15202. I was 'on the list' (fooly me) and patiently waited. After I understood that it was not going to happen and I didn't want to pay the premium, I looked for alternatives. But both the 15400 and the new 15500
10d
jlc.thomsen
My collections, #3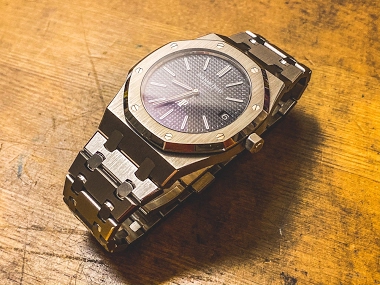 Audemars Piguet Royal Oak "Jumbo" Extra-Thin, 15202 I have a deep passion for this watch. I was initially not interested in Extra-Thin or Royal Oak. However, after purchasing a model with Blancpain from an authorized distributor in Japan, the staff of the
11d
bleu.blau.blue
Jaeger-LeCoultre Polaris Date Blue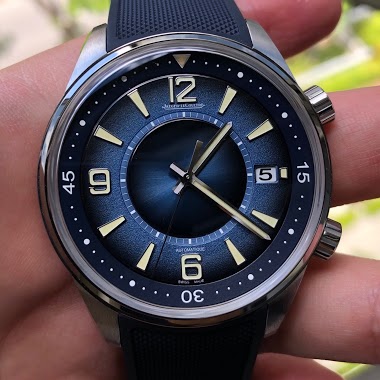 The dial ... despite the date window, it's still a gorgeous dial imho. I quite like the date there on the dial as the original Polaris has a date too. I would have preferred if the date window is not white , not even blue to match the dial but in a vanill
12d
jrwong23
My friend's 15202 RG vs my 4100 YG. Which one you prefer and why?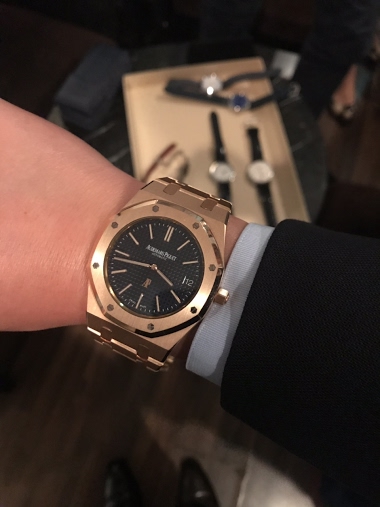 24d
kcinemod
I will have sleepless nights for sure!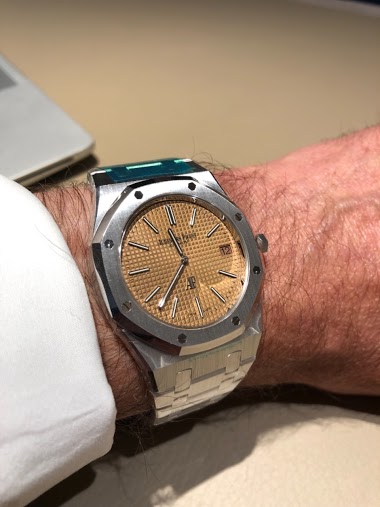 Of course, I have applied for a 15202BC. Not sure if and when I get one. 😉 And now this. These guys let me try it on, making the wait even more painful. 😡 What an amazing piece!!! Dial color difficult to capture though. Best, V.
19d
Pretty Boy
Bezel replace.
Hello, Just a quick question. I have found a used 15300st, that might requires a bezel replace. Doea anyone knows an estimate charge? Aris
26d
Cpt Scarlet