Random thoughts..
...after some serious health problems. For this reason I had to rethink also my watch collection among other things and I had to let go all my watches with manual wind and had no other choice but to redirect it towards automatic movements only with one si
4d
janef
One shot of the Laurent Ferrier Montre D'Ecole in steel.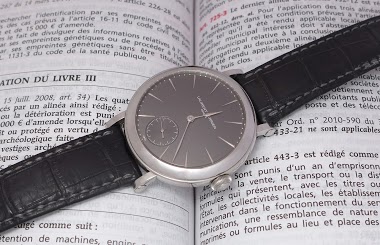 A review will follow, as soon as I have the time, but here is one picture of a very nice LF, even if not my favorite. Enjoy, Nicolas
5d
amanico
New Kickstarter project worthy of some attention!
Hi Ronald, Unless you have very deep pockets, it's quite difficult to start a watch brand (or any brand, in fact). You have to get public interest, you have to invest $$$$ to start producing watches (or any other gizmo), hoping that it will find customers
15d
foversta
The two watch collection for the guy starting over
I think the Lange perpetual is a great choice for a complicated dress piece. The aquanaut is an attractive watch as well, but my issue with it is that it's a currently hype piece with a huge premium, and at the same price point there will be some far more
1M
jleno
What watch most unexpectedly wowed you?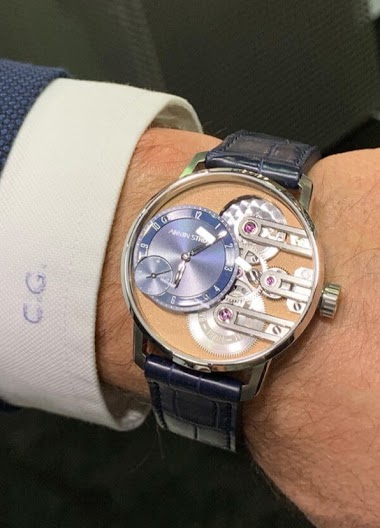 I had a chance to see both at Dubai Watch Week 2019.
1M
Spangles - Mr. Tabby
Whats missing?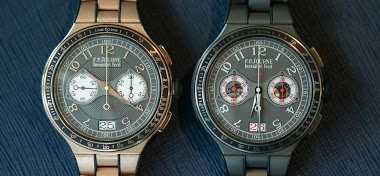 1M
Ron_W
Laurent Ferrier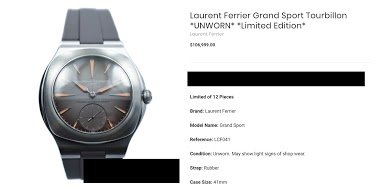 This unworn Laurent Ferrier Grand Sport Tourbillon LE of 12 pieces is for sale at an online grey market dealer. Didn't this watch just come out?
1M
amanico
Laurent Ferrier Galet Round Brown.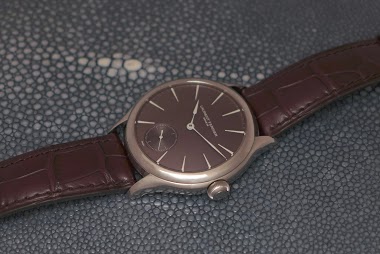 A version I didn't know. Some months ago, I saw a Galet Square brown, but I just discovered the round version right now. Nice chromatic version! Best, Nicolas
1M
amanico
Laurent Ferrier Galet Round and Square with two different Blue dials. How do you like it?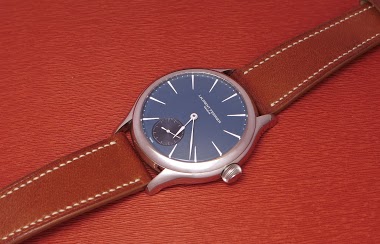 Classic? Or " fresher "? I cannot decide, personally... Best, Nicolas
2M
amanico
Special friendly VIP treatment at the Laurent Ferrier booth in Dubai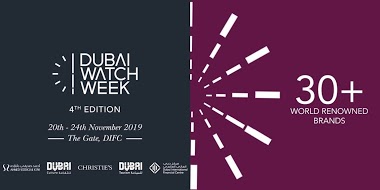 For the lucky ones who are in Dubai at the right dates and appreciate the brand do not hesitate to visit the Laurent Ferrier booth at the Dubai Watch Week if you want to discover more. Ask for Guillaume and do mention that you are a Purist fellow, you wil
1M
amanico