Traveler/GMT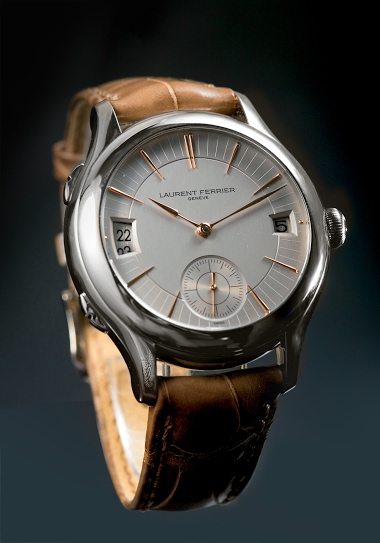 Laurent Ferrier Traveler Breguet 7067 la Tradition GMT Patek 5524G Rolex 'Pepsi' in white gold Lange & Sohne Lange 1 Timezone 25th anniversary Patek 5164a Aquanaut travel time I know, I know, I am missing a Patek World time (with cloisonne enamel dial) an
2h
Spencer_Karrington
Results of Wrist Scan's "The dandy watch!" from 03.04.2020 - 05.04.2020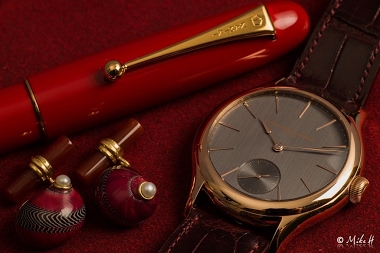 It was a very dandy week with many superb entries! Without further delay, please congratulate our 3rd place, Mike H with his beautiful gold Laurent Ferrier & Namiki fountain pen with matching shell cuff links !! You're a dandy gentleman Congratulations to
9h
amanico
Tourbillons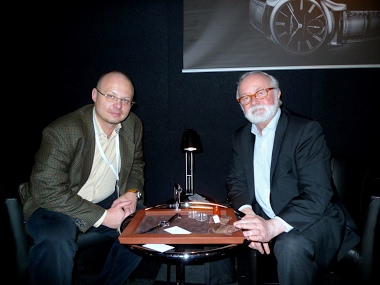 What a classy execution of GMT functionality without, spoiling original design. Congratulations on stunning watches. I believe Laurent Ferrier managed to create one of best modern interpretation of classic gentleman watches, while keeping his own style. A
2d
samwan
Tourbillons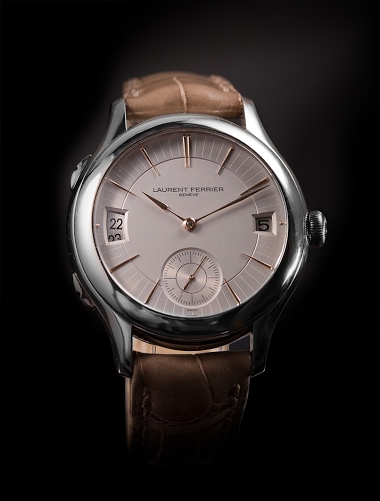 This watch immediate caught my attention when it was launched, and I had to wait until the AD advised me they received one. I think I got the first piece that hit the market here. One pitfall of collecting tourbillons is that they usually do not hold thei
2d
samwan
Tourbillons
Actually this is only watch I would buy out of those. This is my personal taste - I just don't like holes in dials. But overall looks, of Laurent Ferrier is wonderful for me, the slim hands and indexes, perfect movement finish and look. Since beginning I
2d
samwan
How to deal with boredom (warning - loads of pictures)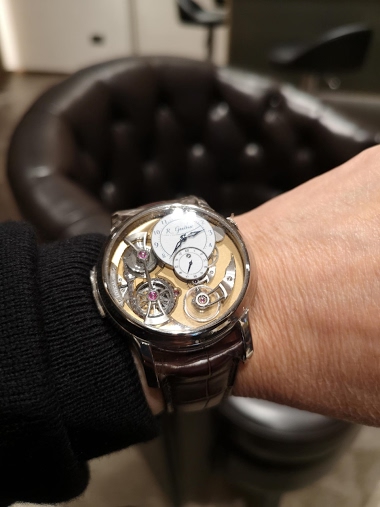 Locked at home amidst the rampaging pandemic, I decided to kill time by uploading the wrist-shots I have taken over the past month or so.... Romain Gauthier Logical One in WG Moser & Cie Streamliner Patek 5270G blue dial Lange & Sohne Odysseus Pat
9d
samwan
Random thoughts..
...after some serious health problems. For this reason I had to rethink also my watch collection among other things and I had to let go all my watches with manual wind and had no other choice but to redirect it towards automatic movements only with one si
2M
janef
One shot of the Laurent Ferrier Montre D'Ecole in steel.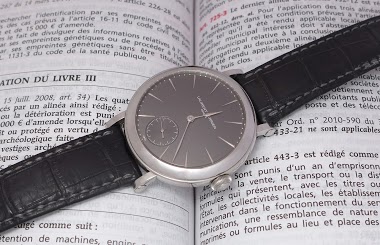 A review will follow, as soon as I have the time, but here is one picture of a very nice LF, even if not my favorite. Enjoy, Nicolas
2M
amanico
New Kickstarter project worthy of some attention!
Hi Ronald, Unless you have very deep pockets, it's quite difficult to start a watch brand (or any brand, in fact). You have to get public interest, you have to invest $$$$ to start producing watches (or any other gizmo), hoping that it will find customers
16d
NoH