First experience with ALS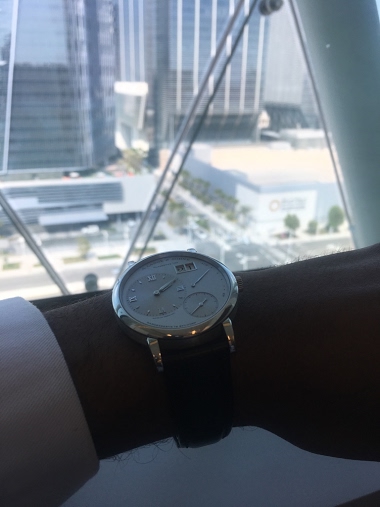 A close friend just got delivery of this platinum Datograph up/down, so he lent me his platinum grand Lange. It's gorgeous, but I believe that it wears big on my wrist. I'm not sure when it was produced, but I was surprised to find that the date does not
2h
My dream Lange... I dream of a brand new condition one of these!
First Chain and Fusee in a watch First Lange's PLM First Lange's tourbillon Lange's corner stone revival piece along with the Lange 1 and Datograph And it's going to be a vintage piece soon in a few years(or considered one already by a few) What's not to
3d
cory
Datograph plat. with bracelet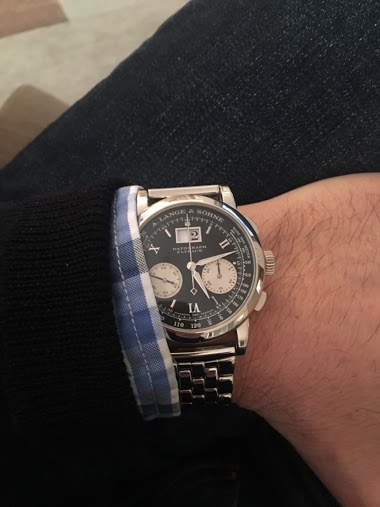 This is my first time posting with photos. I have owned the orig. datograph for years, love the watch, but have found it a little top heavy. I was in a store in TriBeCa in New York City recently and a ss bracelet caught my eye. This looked so similar to t
1d
nice2guy
so ... I tried on the Dato
Unless it was previously polished (which you can usually tell by looking at the lug chamfers), I personally wouldn't refinish the case, though of course I know most others may disagree (especially if the seller agreed to pay for it). Scratches, dings, and
10d
Pedro_Ramos
My newest Grail!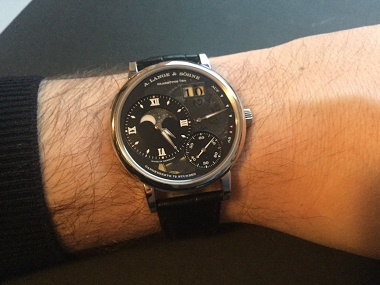 Also on my wrist today! I especially like the small crescent when the sky with milky way can be seen... I look forward to seeing the Dato Lumen in flesh... I ordered one, but havent seen it naturally yet...
7d
darrony
so ... I tried on the Dato
Here's a shot of mine from a little while back. I agree with you this that the 1815 Chronograph is almost too classic looking, and that the big date on the Datograph helps break that look and make it more interesting and unusual. And the big date is after
10d
Pedro_Ramos
so ... I tried on the Dato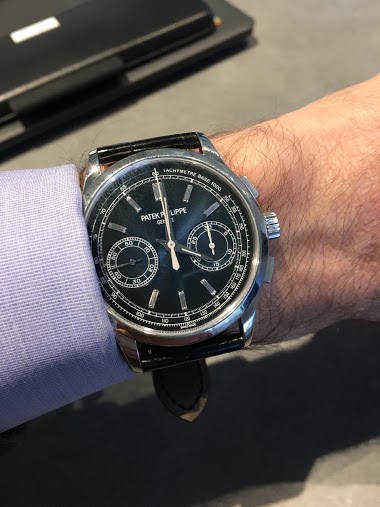 I came close to buying an 1815 chrono last year; a beautiful model. I have three reasons for preferring the Dato. First, it's available in platinum, and I don't think the 1815 chrono is; I've never owned a platinum watch, and I'm drawn to the sheer heft.
10d
Pedro_Ramos
so ... I tried on the Dato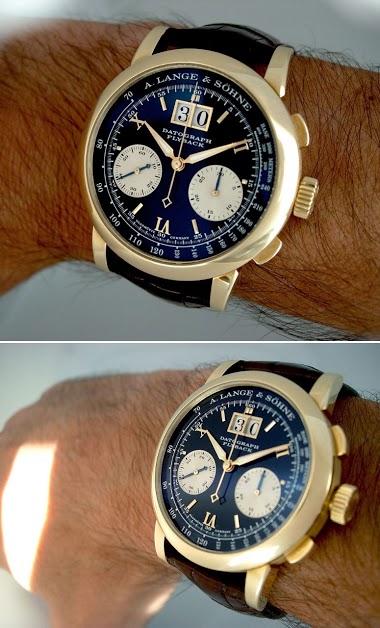 The lugs do extend beyond the top of the wrist, but it's not at all uncomfortable, and it doesn't look disproportionate. Get it if you love it!!
10d
Pedro_Ramos
so ... I tried on the Dato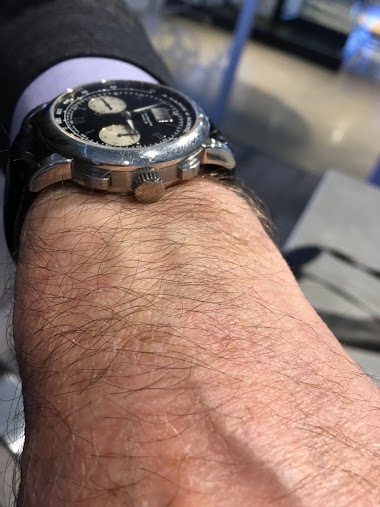 As expected, I am wowed by the Datograph: its heft, its wrist presence, its incomparable movement. I have stopped short of buying it in the past because it's a big watch, and I have an unusually thin (6") wrist. Here are photos. Should I buy this if other
10d
Pedro_Ramos
Datograph service question
I'm traveling tomorrow to look at a 2001 Datograph. The seller is a dealer with a great reputation but does not know whether the watch has ever been serviced. How nervous should I be about the possibility that the watch has never been serviced in its 17-y
12d
Passionata_george