Need some suggestions
but one that I think is amazing is the ALS1 Darth... amazing piece and can be worn both up and down... the Dato is amazing but personally find it a little overboard for a daily wearer, 1st gen sits high and 2nd gen wears large. I love both versions but fo
8d
EinPa
Need some suggestions
Hello, I'm looking for a platinum watch 40mm and under, I have a few in mind but it would be nice if I could get some suggestions here First on my wish list was PP WT 5110P but it is discontinued and I'm not sure about pre-owned ones I have thought about
8d
EinPa
Just for the pleasure of the eyes: Lange & Sohne 1815 Chronograph, White Gold.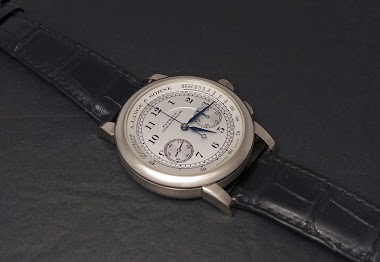 Ok, for me, the Datograph remains THE Iconic Lange Chronograph. But the 1815 is a great " faire valoir " ( assert ). And to be fair, if the Datograph didn't exist, the 1815 would have its glory time. Ok, the the fact that the 2 sub dials are just below th
11d
amanico
This reminds us our hard work has paid off...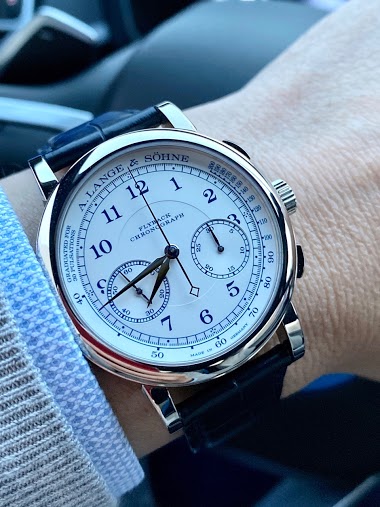 Too thick, too heavy and prefer newer 60hrs power reserve over 36. The newer ones is also big and 1815 size to me works better.
2M
SALMANQ8
Lange & Sohne Datograph and toys for boys.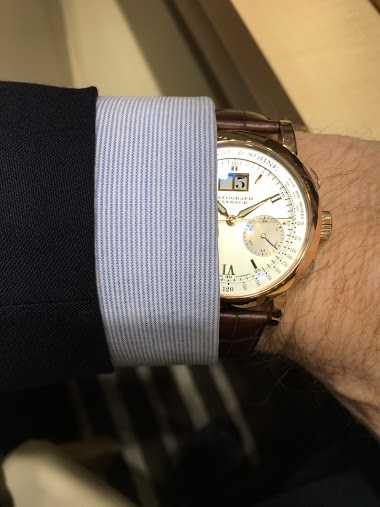 Outrageously eye catching and beautiful, wasn't sure about the thickness factor when dealing with a shirt cuff. Mesmerizing, if a little tight under a dress cuff Is it sporty or dressy?
1M
amanico
2 modern classic chronographs
Tried on the 1815 Chrono yesterday (along with the Lange 1 and Dato). I found the 1815 Chrono most to my liking with a suit/dress shirt. However my shirt cuff had trouble consistently sliding over the 1815 case. I needed to repeatedly manually arrange my
2M
cpbmd
Is the Dufour Dato (403.031) hard to acquire?
The lugs on a Lange 1 are pretty long, so the 36mm version may look just fine. Not sure if you're trying the 182.030 (Little Lange 1 Moonphase with MOP guilloche dial and white moon disc), but if so, then I hope you like it. Lange offers that watch on a w
2M
CR
Is the Dufour Dato (403.031) hard to acquire?
I will be lucky enough to try on my favorite three Germans! The 1st gen Dato rose gold with white dial, brown strap with RG deployant, the first gen 1815 Chrono in the coveted rose gold case, black dial and white sub-dials, and the 36-37mm (ladies?) Lange
2M
CR
Pictorial report of the Lange & Söhne party yesterday in Paris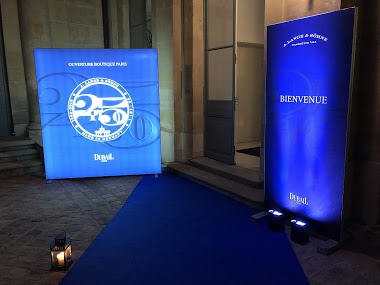 Lange & Söhne organized yesterday in Paris a party which aim was to celebrate the inauguration of the new Lange boutique (located by the Hotel Costes and which replaces the former boutique rue de la Paix) and the unveiling of the latest piece dedicated to
2M
Robert65