Girard Perregaux Vintage 1966 Enamel: White Gold or Rose Gold?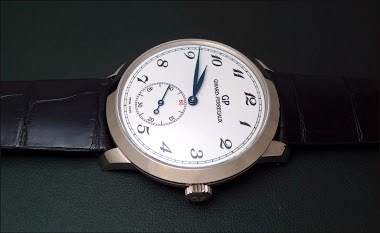 Here you have the same dial, font, and hands. Only the color of the gold changes. Colder or warmer? Both are sublime. Personally, I prefer the white gold. But it is just a matter of taste. You can't really go wrong, here. Best, Nicolas
6h
ZSHSZ
5077P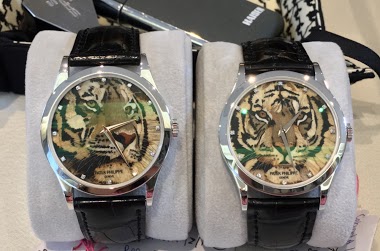 Just rabbits
1d
sham1
Vintage of shape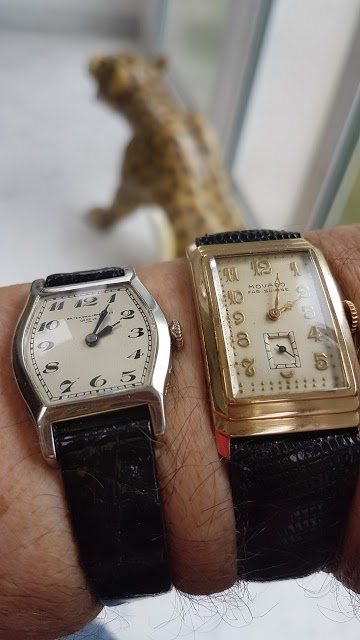 I'm not crazy about shape watches but I made an exception euh, two ecceptions...
57m
dedestexhes
Has anybody ever seen this jlc or has some information about it?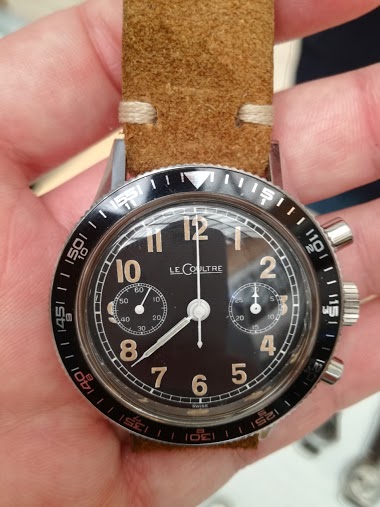 19d
Christian_Permann
FS: Rolex Daytona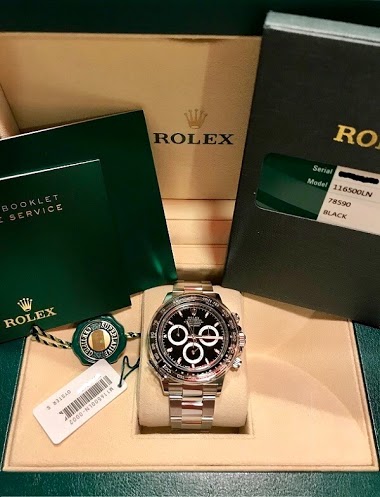 6h
India Whiskey Charlie
1969 Caravelle (Bulova) World Time Simple pleasure from Vietnam era.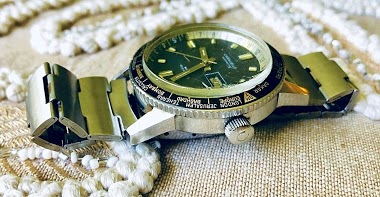 Brand: Caravelle, a division of Bulova Watch Co. Model: Pilot World-Time GMT Automatic Day-Date (RARE); Swiss Made; M9 date code=1969 Case: Solid stainless steel case with screw-down back is approximately 36mm excluding the original signed "C" crown Brace
1h
amanico
Dead seconds number three just arrived...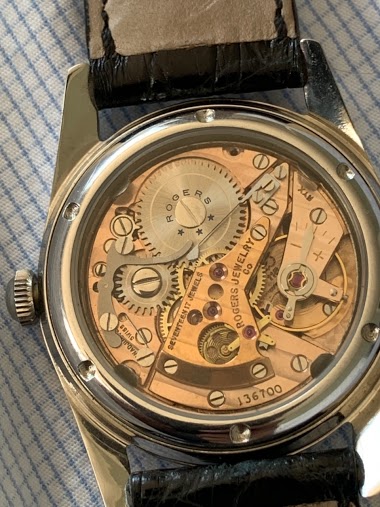 A 60's version with display case back plus original. Imho a very pretty movement.
2h
amanico
Following with the Omega brand...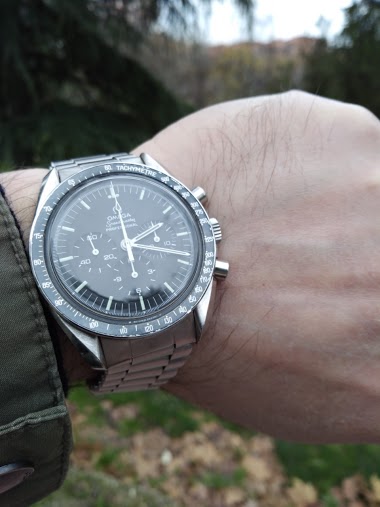 I love this watch. Having owned and sold two vintage Heuer chronographs, this watch came to fill the gap those left after leaving. This watch was sold in 1978. I am its second owner. Greetings to all, JR
1d
SpanishCastle