If you don't know where to find the Piaget boutique on Place Vendome...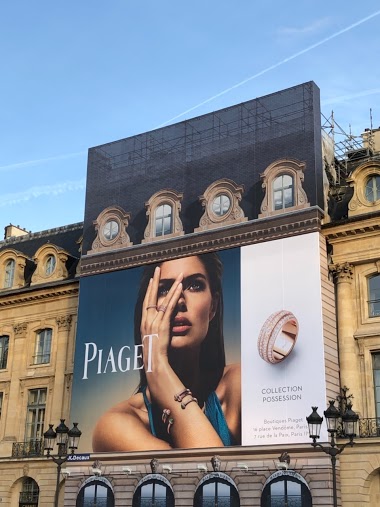 the brand has just found the solution thanks to the renovation works of the building: But next time, please put a watch! 😄 Fx
16d
maverickmahesh
A picture of the Piaget Altiplano Meteorite Dial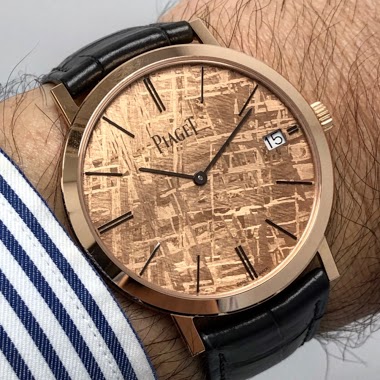 This watch was unveiled at the sihh 2019. I love the pink gold version because I find its dial luminous. Sadly the watch would have been even better without the date window. A pity. Fx
21d
Choupette - Amber
Altiplano love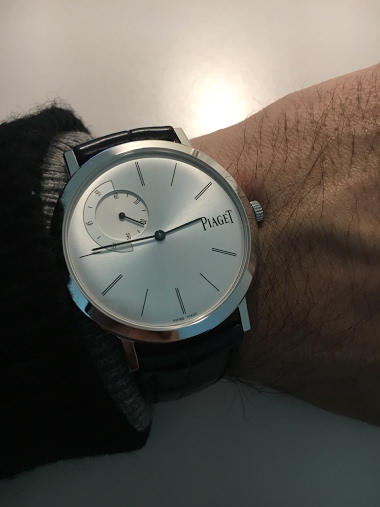 Still one of my favourite pieces. The design uber-coolness is unmatched imho. Movement is brilliant too. All the best, Alex
1M
ChristianDK
A gift from her father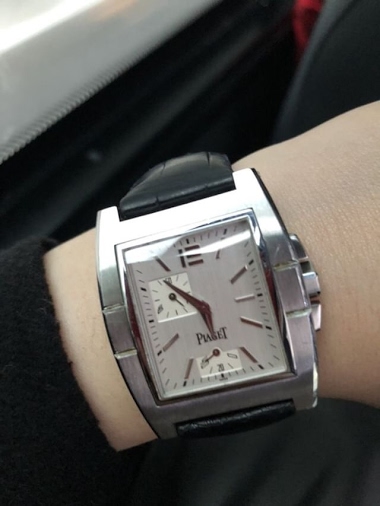 A friend of mine would like to find more information on this piece. Can anyone help? I can only tell her the obvious: it has a 40 hour power reserve at 6 o'clock and a GMT hand (or is that the small seconds??) at 10 o'clock. Any help would be much appreci
1M
Horology75
Piaget Altiplano Meteorite . New wonders of Piaget .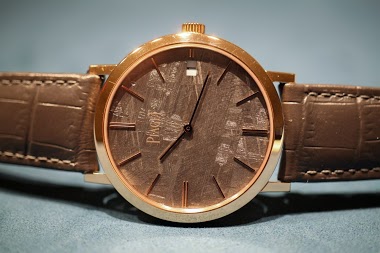 Piaget , the wonders maker has bought a meteorite that had fallen in china in 1964 and used it for the dials of their Altiplano models . The Piaget Altiplano Meteorite will be officially launched at the next Salon International de la Haute Horlogerie in G
1M
maverickmahesh
Piaget with green dial and strap now :)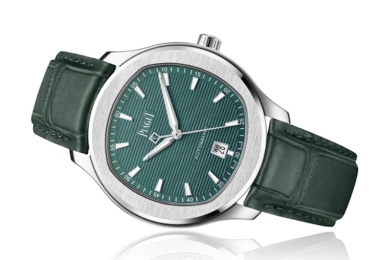 Limited edition of 500 pcs
2M
Adamska
Piaget does it right ....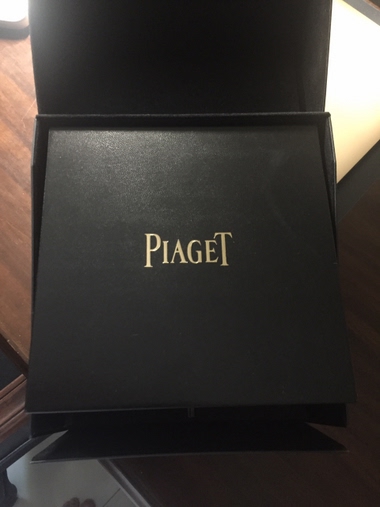 I gave my wife's inherited watch for a complete service and spa treatment two months ago and now it's back like it's new . It's 45 years old and they even went to the extent of offering patrimonial archive letter stating year of manufacture and sale and d
4M
mohammad
900P rose gold vs white gold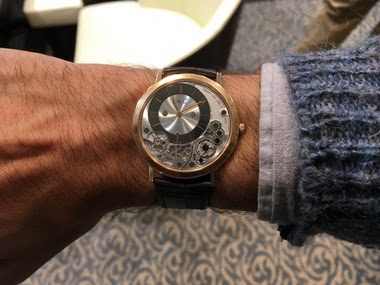 Purists, I wonder if any of you have handled the 900P in both rose gold and white gold. I've only tried it on in rose, and REALLY liked it, despite my prior suspicion that this watch made more sense with the white metal and darker dial treatment. Opinions
3M
mohammad
Great excuse to put this one on!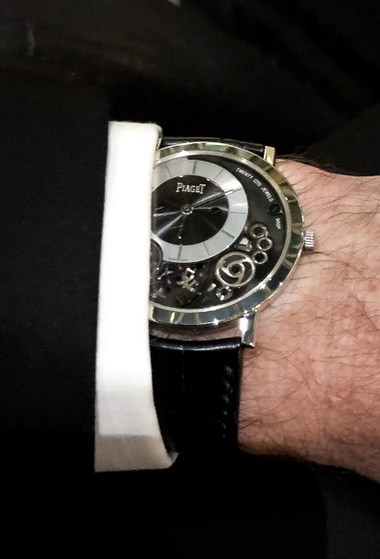 Black Tie formal tonight. No excuse to leave this home!
3M
Timeout
Interested and fascinated...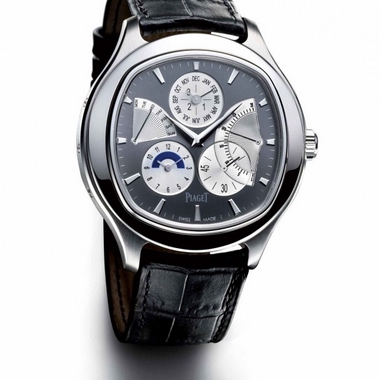 Dear watch friends! I'm interested in and intrigued by the Piaget Emperador Coussin Perpetual Calendar. And I am beginning seriously to consider to hunt and catch it. I like the combination of perpetual calendar and dual time feature. And the very special
4M
MTR