Seiko 's inexpensive sports watch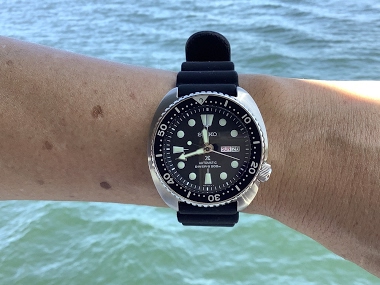 Part of the Prospex line, mechanical movement, 44.8 mm case size, 200 mm water resistance. With the quality silicone strap, it s comfortable and withstands rough handling. Minor drawback - accuracy is so-so, plus - minus around 10 to 12 seconds a day
14h
pongster
Seiko Prospex 62 MAS SPB 147j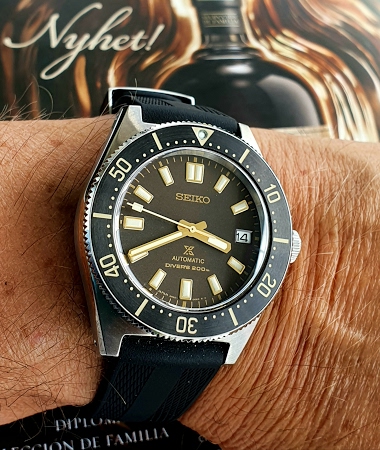 Now I have had this for almost 3 weeks after I bought it from Seiko boutique Lyon France. I am really happy with the watch which is very accurate and it also has 70 hours of power reserve
18d
. Anders
New Seiko Diver coming Aug 2020 Limited to 500 pieces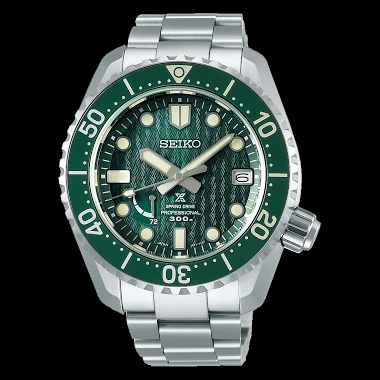 The limited edition's dial brings to life the aquatic moss pillars that stands at the bottom of a lake in Skarvsnes Foreland. The green ceramic bezel expresses the breath of life cultivated over a long period in the Antarctic ground. The watch's design is
24d
Mary Anny
New Seiko Diver coming Aug 2020 Limited to 500 pieces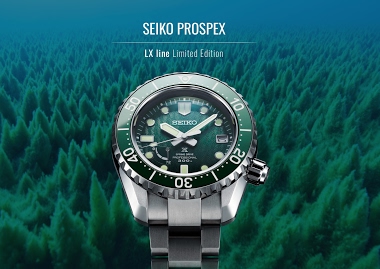 Seiko Prospex, Spring Drive, 300M Professional 45 x 15mm Movement Caliber: 5R65 Movement: Spring Drive Accuracy: ±1 second per day / ±15 seconds per month (average) Duration: 72 hours(3 days) Features: 30 jewels, Date, Power Reserve, Hacking seconds Exter
24d
Mary Anny
I will not comment - but if there is anybody out there that thinks, these are well done, please speak up.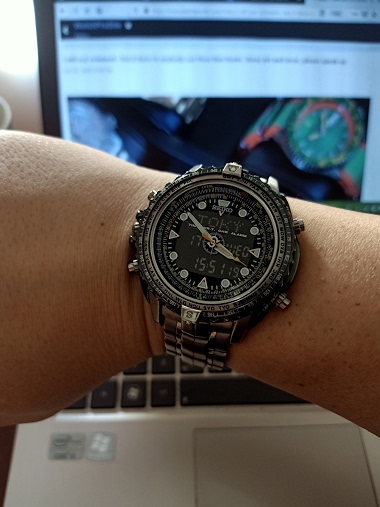 Fun watch 😎
1M
jml_watches
It's spring!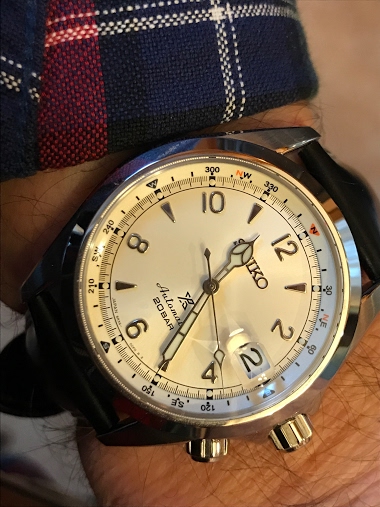 I'm still getting used to this dressier member of the family. It has a different "feel." Can't put my finger on it just yet, I'll post a proper review when I have a better perspective. But for today, despite some annoying hold-overs from previous referenc
3M
aaronisaacplatt
Anyone have info on the smaller sized seiko prospex captain Willard that is supposedly being released this year?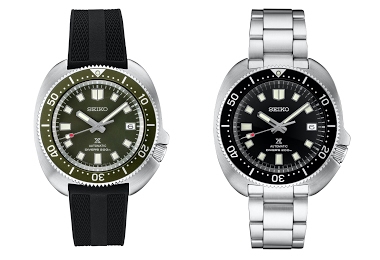 Thank you very much for your continued patronage of our products. Due to the influence of the novel coronavirus disease (COVID-19), the timing of new product releases may change from what we have already announced. We apologize for any inconvenience this
3M
ripper444
Seiko Re-Issues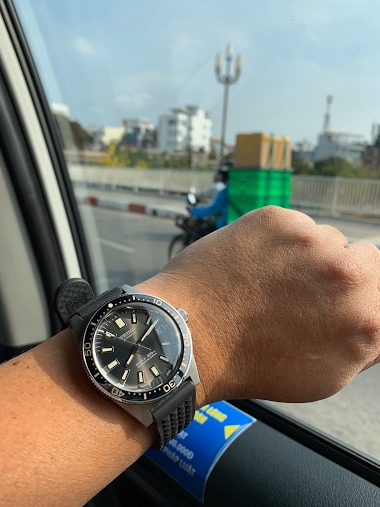 Seiko limited edition pieces have endeared themselves to me. 2017 Seiko Prospex First Diver's Re-creation Limited Edition SBDX019/SLA017 This is a re-creation of the 62MAS from 1965, which was my first mechanical watch. It addresses the issue I had with t
4M
jml_watches
BLUE coming this summer to YOU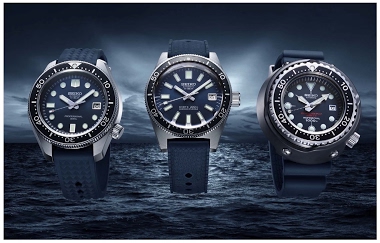 55 years ago, Seiko introduced Japan's first diver's watch. With an automatic movement and water resistance to 150m, it proved its reliability when it was used by members of the Japanese Antarctic Research Expedition from 1966 to 1969. In the years that f
5M
cazalea