Completed the Seiko Diver Reissue trilogy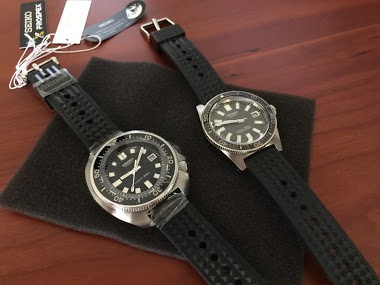 With the SLA033J1 or simply SLA033 (SBEX031 is the JDM reference) the Seiko trilogy is complete. It started in 2017 with the SLA017J1 (SBDX019 JDM) which was a reissue of Seiko's first dive watch from 1965, the 62MAS. Then last year came the SLA025J1 (SBE
1M
Cpt Scarlet
SLA033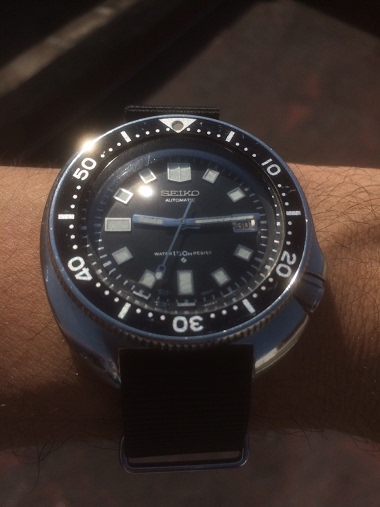 It is so nice to see you trying it out with it's plastic wrap and then now on your wrist. Enjoy them so much and please, don't forget to share many wristshots of them all. My 6105-8110 says hello 👋🏼 Best. René
2M
renerod
Seiko 6105-8000 : No, not the 6105 reissue, the other one, the first one!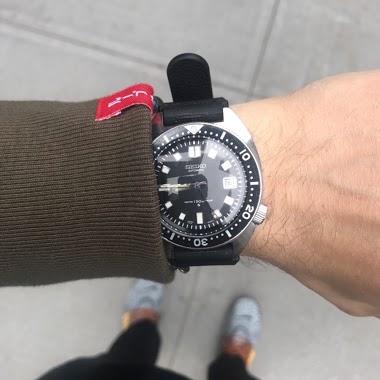 Disclaimer: The accuracy of the below is not guaranteed, there are numerous more knowledgable and reliable sources than I on Seiko Divers and the 6105 references. If you notice any glaring errors please don't be shy in highlighting, similarly please chime
5M
Bill
Now that the SBDX031 has been announced...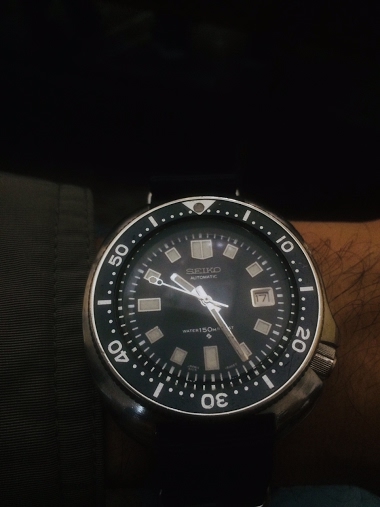 I'm so happy to have the original 6105-8110 That I couldn't stop staring at it while I was at church Happy Sunday! René
5M
renerod
SBDX031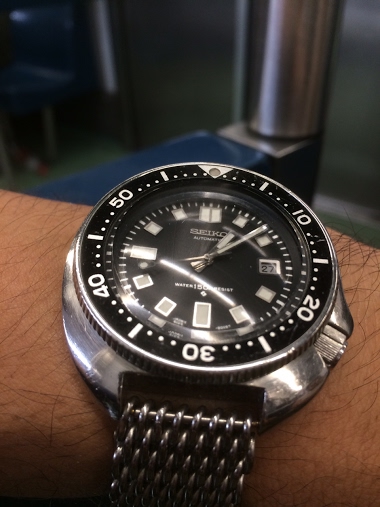 Having thin wrists I can tell you that if the re issue keeps the original measures, it wear very well. My 6105-8110 says hi! Best and thanks for 🙏🏼 sharing! René
5M
Mark27
For the vintage dive watch lovers.....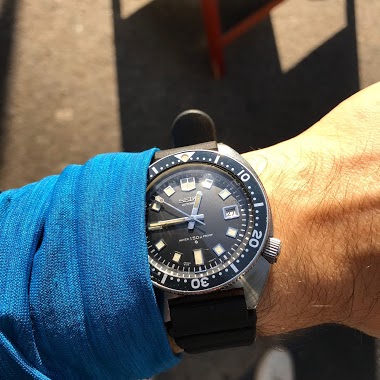 Released in 1968 the 6105 has the now signature crown placement at 4 o'clock. Aside from the interesting case, something many Seiko have, I also really appreciate how clean these dials are, the large and clear hour markers and the funky seconds hand. Whil
8M
Jay (Eire)
Seiko Citizen Divers from 1960's and 1970's GTG.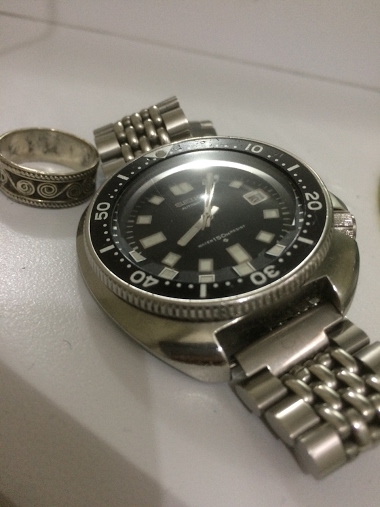 There were also triple a calendar, an Oyster and a Eterna Super Kontiki!!!! Fantastic!!! Cheers from my 6105-8110 resist, with a halo 😇 Thanks for sharing Bill! René
1Y
KMII
A keeper - Athaya Vintage AV002 - Lamafa Diver Watch ...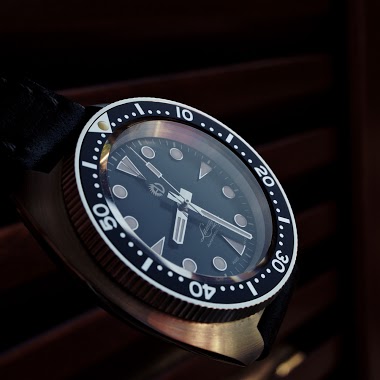 Team, I have this watch for years and I continue to consider it just fantastic. Made by Athaya, using the movement Seiko NH35A, sapphire crystal is an homage to the legendary Seiko 6105-8110. Beautiful and reliable. Pictures from this sunny morning. Good
1Y
ninolitaliano
Famous Actors and A sweet trio of Seiko 150m Divers from 1960's , 1970's and 1980's era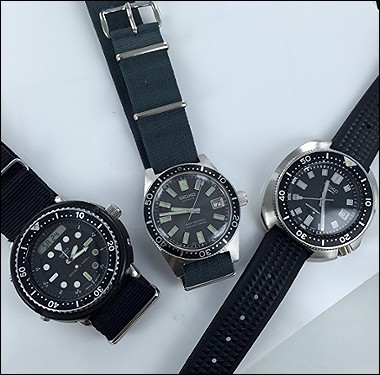 Left: H558 Arnold (semi cintage) , center 6217 aka 62(mas) right 6105-8110 (Martin Sheen) Actor: Robert Shaw Watch: Seiko 6217
1Y
KMII
The pleasure of wearing a vintage seiko diver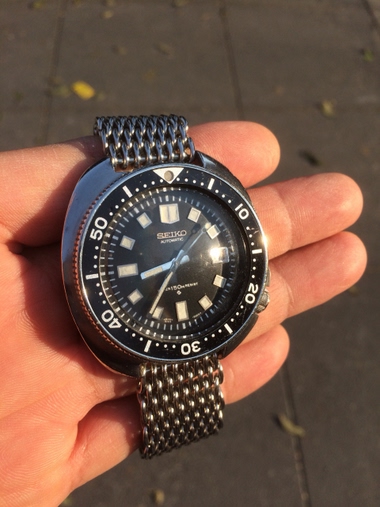 Ref. 6105-8110. A big chunk of steel. I love it's vintage look, pristine dial and tool character. The case is different, with a grind like hit on one side. But it adds to the character of the watch. Being a Seiko lover, I've just realized I've never poste
1Y
john c