It's raining again...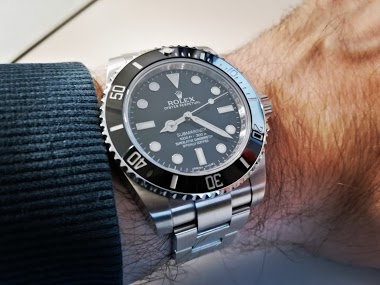 ...and because of not living in a Yellow Submarine, I have to wear something water resistant today: 114060 Greetings, Ron
26d
YpJ
I'm forever on the fence with the 216570.
And I ask myself, save for the lugs on the ceramic sub, which is its main polarizing feature, why is it that the maxi treatment on subs and even on the GMTs seem to work better than on this one? Does it have anything to do with maxi proportions on a 40mm
3M
Jurry
Any Non Date Sub friend here ?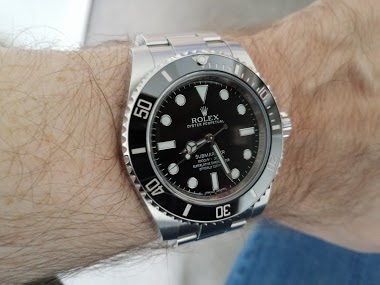 Almost too bland to show, but I dare: (Today's watch, 114060) Greets, Ron
4M
pmh6000
Rolex solution to empty display cases?
... Imagine you can pay no more than 10000€ for a new sport watch. You get to your favorite watch shop and take a look at all the shelves from the street. On one of them you see three sport watches: One has reference number 126710BLNR and costs 8550€. Ano
4M
FabR
"Why I Don't wear my Rolex everyday anymore" - YouTube link
Hi all, A friend flipped me this link - person in the video doesn't wear his sub daily anymore...was interesting to hear his logic - thought I would share the link.... Would be interested in hearing your views on the topic... I wear my 114060 most days yo
5M
ammerix1
Raise your glass
Complete the pair you know? But then I remember what I paid for my polar versus what they go for nowadays and while it's not exactly submariner crazy, it's still easily a considerable chunk more than my original acquisition cost. Ah, who knows. Maybe I ju
5M
aperna
Last week at the office before summer vacation!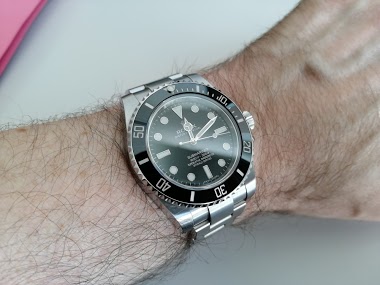 Submariner 114060 made the race. Greetings, Ron
5M
1WatchMan
Some advice between Sub 114060 and YM 126622 please
wife saw the blue dial 126622 and loves it. However, when she tried on my 114060, she feels that it is too heavy and too thick to her liking. Does anyone has the weight and depth difference between the two watches?! Also, is the YM 126622 impossible to ge
6M
thomashudson
I didn't get the call . . . BUT: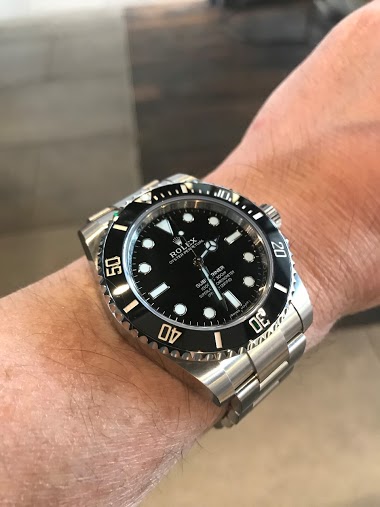 Unexpectedly, after a visit at my local AD, I left with a Sub ND 114060 attached to my wrist: The Sub is the watch that started my love affair with timepieces. Yet, when I started my collection, I would always tell myself, "Perhaps, next time." I would al
6M
patekova