What is everyone wearing this Sunday?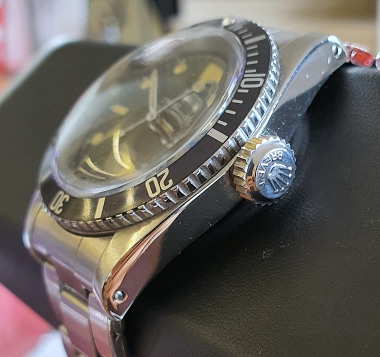 😉
19d
holdemchamp1225
Let's play a little game as it will be fun to see the outcome. Anyone can play, obviously. Good luck 👍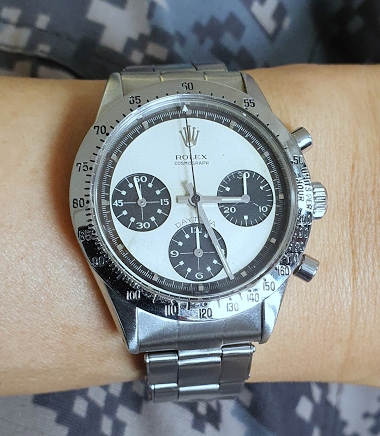 Wore this one yesterday as I already posted earlier in the thread which you probably missed. And lucky for me you prefer the big crown as that was what I put on this morning 😜😉
17d
holdemchamp1225
Incoming Tudor Submariner from 1958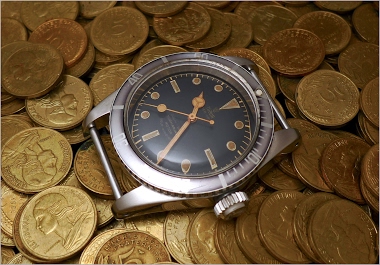 What a character, what a charm! Here is mine: SN 275 xxx. BRAVO! Best, Nicolas
1M
jlc.thomsen
A friend's Rolex Submariner 6538.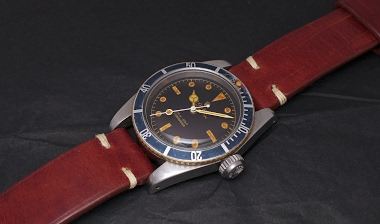 Some pictures I could take of his 6538, just to share with you. These big crowns are really addictive... Best, Nicolas
2M
amanico
Week end quiz-Incoming-can anyone guess what this is?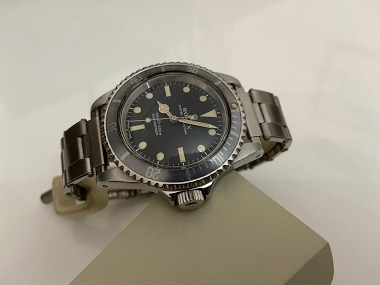 Ps I don't think the 6538 has it? Found this beautiful example. I specially like the patina and the way the bezel has aged to gunmetal black.
2M
jlc.thomsen
Rolex / Tudor Big Crowna Virus.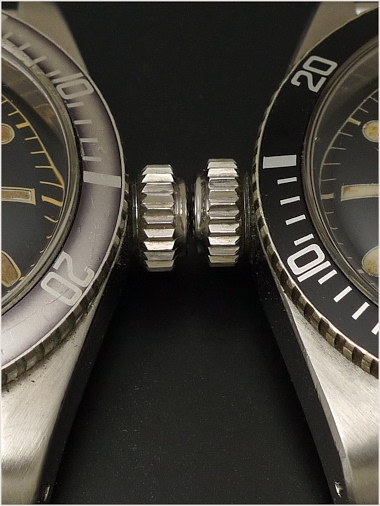 Tudor Submariner 7924 on the left / Rolex Submariner 6538 on the right: These big crowns are highly addictive. I only own the 7924, by the way, which I find more attractive than the 6538. Best, Nicolas
3M
amanico
The incredible charm of a Rolex Submariner 5508.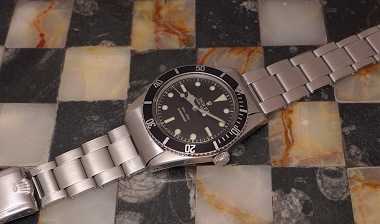 While the 5510 / 6538 / Tudor 7924 are more in the " macho league ", the 5508 is more in the refinement. With a lot of charm. A reference I love more and more, I must say. In complement of my Tudor 7924. Best, Nicolas
3M
amanico
Rolex Submariner Big Crown 6538 4 Lines.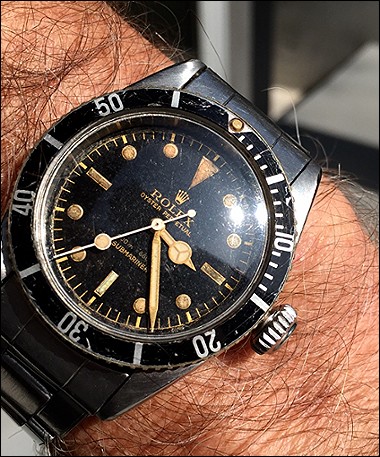 A great elderly cornerstone to a vintage sub collection. This 5510 enjoyed a good life.
4M
amanico
Rolex Submariner Big Crown 6538 4 Lines.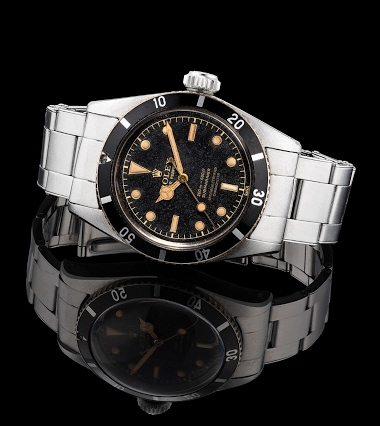 A nice specimen auctioned by Phillips in Nov 2019. Or the magic of an Icon... Best, Nicolas
4M
amanico
Tudor Submariner Big Crown 7924.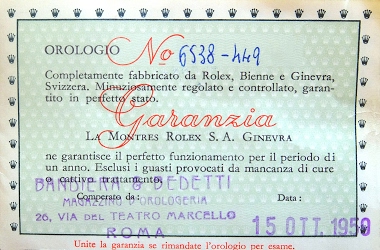 It is good to see it every once in a while! Unfortunately this is all that is left of my big crown!!! Enjoy!
4M
amanico