A Sea-Dweller Sunday.
I bought a DEEPSEA ( the one with the blue dial) a couple of weeks ago because I thought it was really beautiful in its own overbuilt, chunky, thick, blocky kind of way . I have never owned anything like it. My watches are more along the lines of the "dre
10d
fernando
Why a Comex watch is something special. (Warning: long text)
Rolex worked closely with COMEX and the US NAVY SEA LAB trough their deep sea divers. This collaboration was fruitful to test the helium escape valve (HEV). The valve was developed and tested on few 5513 before being commercially available in the original
11d
WH_
Why a Comex watch is something special. (Warning: long text)
Your brief history is a fascinating read, and one very much appreciated by all. It inspired me to do a little research of my own into the history of Rolex COMEX references, the 1665, the 16660 ("triple 6"), and finally the 16600. A succinct discussion of
11d
WH_
Some pool time with the meteorite ☄️
Seahee. My seahee. Let's talk about Meteorite. Your dweller. (sea dweller) Some poetry. A sub, but Meteorite your dweller is catchy. A milanese strap so stretchy, hat the fifty fathoms. Practicing. What sounds good when i use day date? Let's go. Day date,
18d
amanico
JLC DeepSea alarm on a Hamilton nato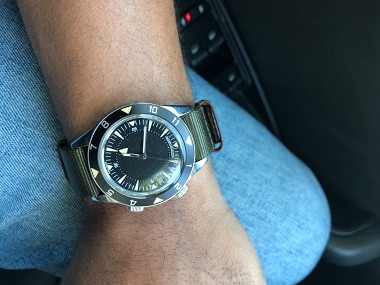 Another good point beside the aesthetic I can always say it's a Hamilton cheap watch 🤓
20d
@lberti
Sea Dweller loosing time.
My sea Dweller, after a good period of 15 months after a period of running for 0.5 seconds per day, he suddenly started to lose 4.5 -8.00 seconds per day. Purchased new in March 2018 and used every day, worn for about 14 hours a day at work ..... at the d
24d
ptug
Sea Dweller loosing time.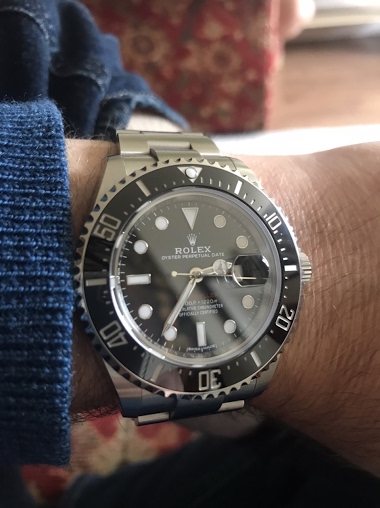 One of my favourites is loosing time. I took this photo at 14.41 having reset the time to the second on Monday of this week Pretty much 5 minutes in a week. I've worn it all week also. Off for a fix !!
24d
ptug
Diver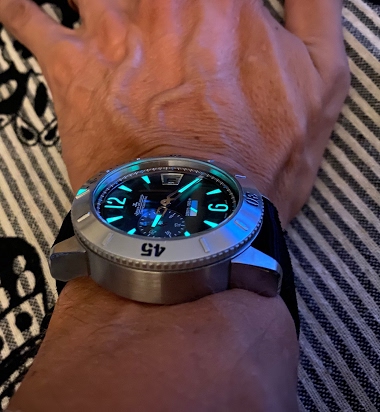 Well I can say I had and still have ones of the best divers,I had the famously Rolex Deep Sea,I also had the best from Omega and Breitling,I still have the Sea Dweller 16600 witch I consider to be the real tool watch ,and I was about to consider adding th
1M
iulianbutum
Autumn is here (Down Under)
We share the same hobby. I like the old word charm of writing in ink, and admiring the different properties of inks, E.g. drying times, shading, sheen etc. My favourite shade is some form of pinkish red, reminiscent of withering maple leaves. Yes I collec
1M
Cookies
Tudor BB Blue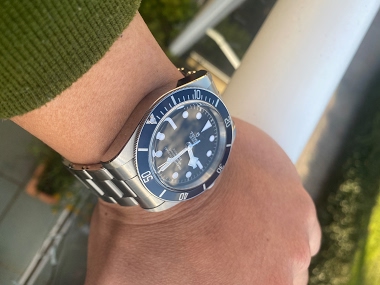 It's been half a decade since I posted here. In half that decade, I basically sold or gave away most of my pieces because of bad memories. Some pieces leave a haunting memory to us. The first time we see it at the AD, we hesitate (due to life's many chall
1M
holdemchamp1225