April 24-26 2020 WRISTSCAN: We've got Whales!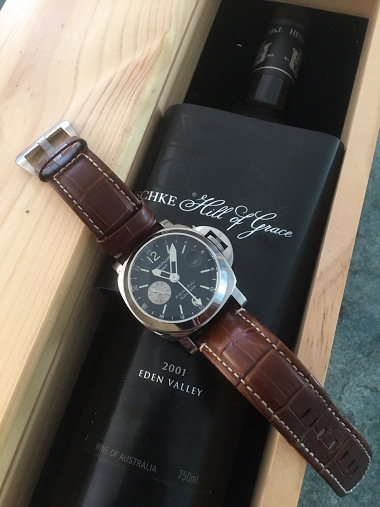 Largest Watch l own and can
1M
Subexplorer
Friday night Drinks...Again!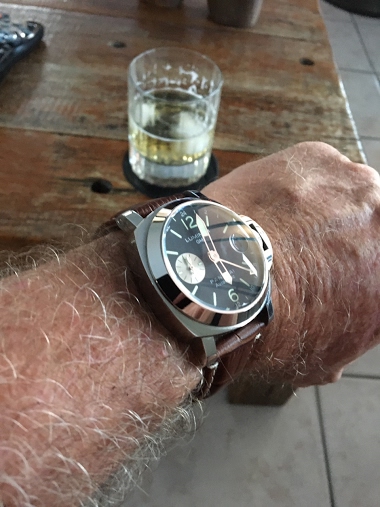 But this time with my PAM161. I don't wear this enough. Enjoy your weekend everyone.👍
3M
BeckyJax1
Cooking Steaks on the BBQ with my Pam161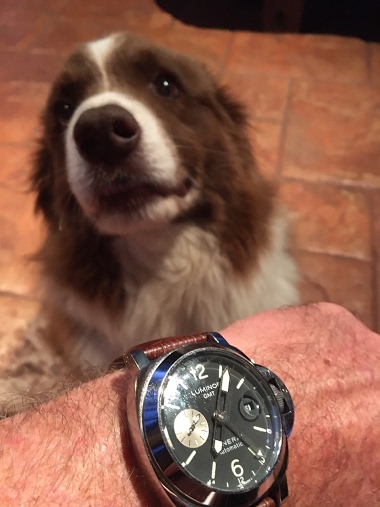 He's always hopefull!
5M
BeckyJax1
My ideal pair..... PAM 355 & PAM161
when mentioning the 355 and the 161, you are talking about watches in general, not Panerais. A Panerai purist would frown upon an automatic watch, frown upon a watch with a date (let alone a cyclop lense) frown upon a 42mm watch etc etc. So if you're talk
9Y
playtime
My ideal pair..... PAM 355 & PAM161
One, the 355 it's not really a Radiomir, with so many bells and whistles it could be....anything...The other, the 161 with a cyclop and a bracelet. What will they think of next. I thought a 210 and a 000, would fit the ideal pair of Panerais...go figure..
9Y
playtime
My ideal pair..... PAM 355 & PAM161
Being a newbie in this field, I would like to pose this combination of of owing a 'complete' set of Radiomir & Luminor watches. A PAM 355 & PAM 161. PAM 355 – Radiomir GMT Alarm (42mm) This watch has an elegance feel and a kind of sophistication which sta
9Y
playtime
How much is my PAM worth??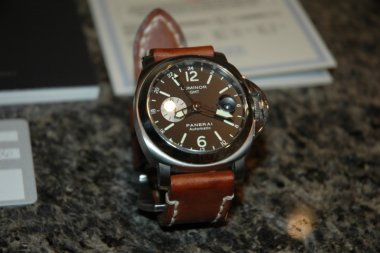 Hey guys, (first post) I was just curious how much does my PAM161 worth nowadays? Has paper and card no box and NO Ti/SS bracelet...got a few leather straps... in decent condition, the bezel could use a buff or so no major dings, thanks much!! (first atte
9Y
polarbear1990
How does 3 time work
to say that LW is following Panerai's foot step I think thats a bit unfair or all other brands. Anyhow... my 3 Timer has landed and should be on my wrist in a day or so... will post pics as soon as I am able. It is a gorgeous looking watch... something di
9Y
Bruce-YVR
The Ghost Writer: Pierce Brosnan wears a Panerai
at the begining of the movie before wearing a more dressy golden watch during the second part. It is a Luminor Marina in steel with classical bracelet: Is it the PAM 050, PAM 171 or PAM 161? Who have the right answer? Cheers, Patrickh
10Y
patrickh
New old shoes for my One6enO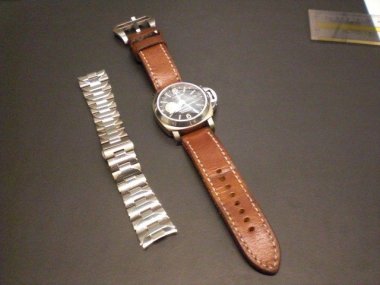 Hi... a good Pam enthusiast gave me one of his straps... and I just got this new buckle from XXXX... looks really cool.... The leather strap gave the 161 a more subtle look then the bracelet... Bruce-YVR aka The Flipper === edited out buckle maker's name
10Y
speedster