I had lunch with my friend Loris yesterday.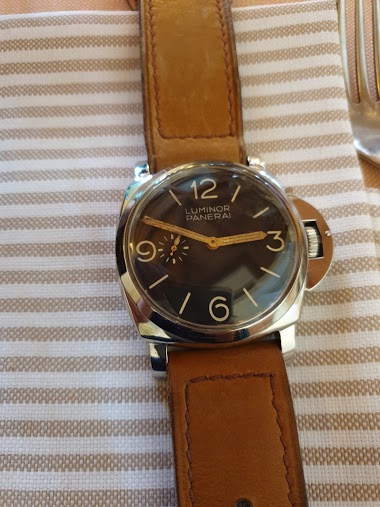 I had asked him to bring some nice pieces to show me but alas, I had to be contented with just one, since he'd been super-busy and hadn't had any time to go to the bank and access his safety deposit box...sigh Couple of pictures...of the 6152/1, stock # 1
6M
Subexplorer
follow up..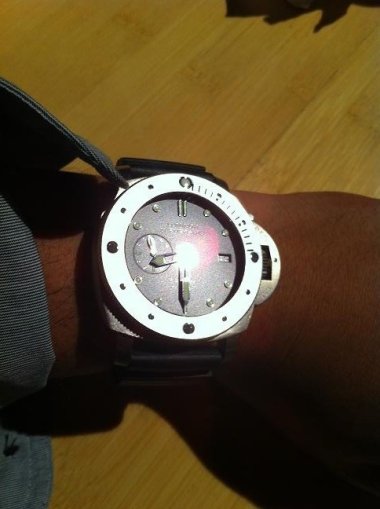 remember few days ago i was asking everyone (1) AP ROO Diver or PAM305? (2) thinking about trading in either my PAM000 or PAM328.. well.. first of all thank you very much for your kind inputs and i do really appreciate your feedbacks. i went to tried out
8Y
AnthonyTsai
Found a home for my 3646 dial
Hi Nicolas, You wrote: "To me, Passion doesn't meet any acccomodation with Fakes, or Hommage... And it is very sensible, with Panerai, or any other brand with a real Past." To draw this debate into the automotive sphere, where does this philosophy leave t
7Y
amanico
Does any of you own any Panerai w/ case number
starting w/ PB? If so, can you post the reference number of your wach? I'll start: PAM156 PAM224 From my very limited sampling space, it seems that models with casenumber which starts w/ PB are relatively rare, when compared to the normal BB case number.
11Y
Jester