PAM372, my favorite.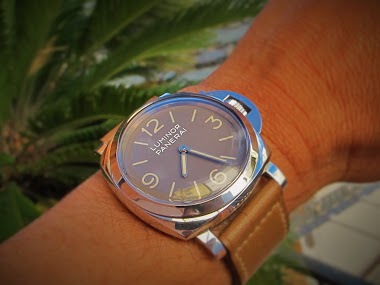 And 663 too : for me it's a 372 with a magic dial ....
3d
amanico
PAM372, my favorite.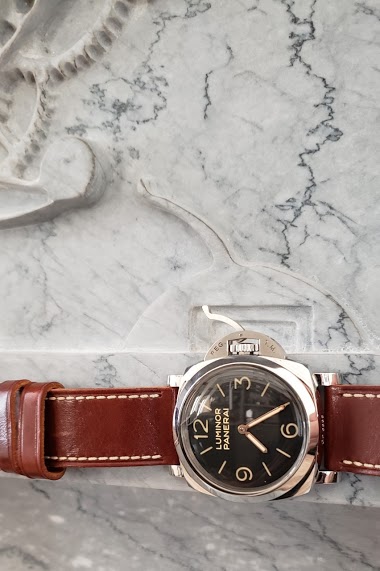 Sort of a brand killer for me, it is the only Panerai I desire to wear. A PAM662 is the only one I have considered to add.
3d
amanico
Panerai PAM 372. A picture from the series I took some months ago.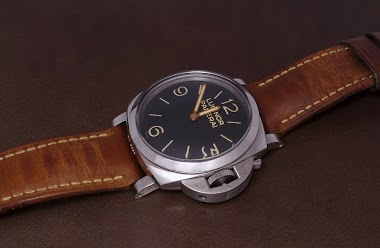 I am more and more feeling that the Panerai PAM 372 may well be MY Panerai... It has all I desire in a Panerai. Yes, if I had to get only one Panerai, that may well be this one! Best, Nicolas
9d
amanico
Just for the pleasure to share a new set of straps...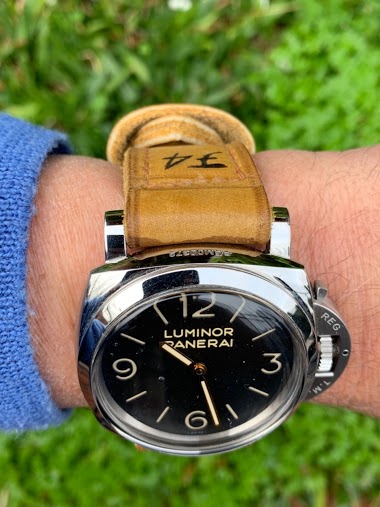 I'm happy with the arrival of this wonderful set of straps by Master Strapmaker Kostas. It is a close reproduction of the historical and well known "74" straps well known by Paneristi and scholars of Panerai history. It is said that Devil is in the small
15d
Subexplorer
One of the best timepieces I have ever owned, the PAM372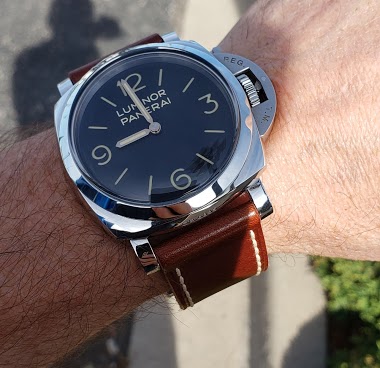 It is as good as a modern Panerai gets for my tastes. With a solid caseback, it would be perfect, but close enough on the wrist.
24d
amanico
Too interesting not to share! A good read.
25 years ago I was very happy with 38 to 40mm. Then Panerai, AP, Breitling and a few others conspired to do a "Emporer's New Clothes" number on what I (and obviously many others) felt was an appropriate sized watch. I let go of some mighty nice 40mm piece
28d
elliot55
Panerai SIHH 2011: The return of some legends?
Truth be told though, I was not as into it back then because of another competing hobby. It was that year that I decided to junk my DSLR system and do a cold turkey switch to an M9. So I was reading a lot on digital Ms back then with another window open t
1M
amanico
A special Panerai Luminor PAM 372: The PAM 606 Hong Kong Limited Edition.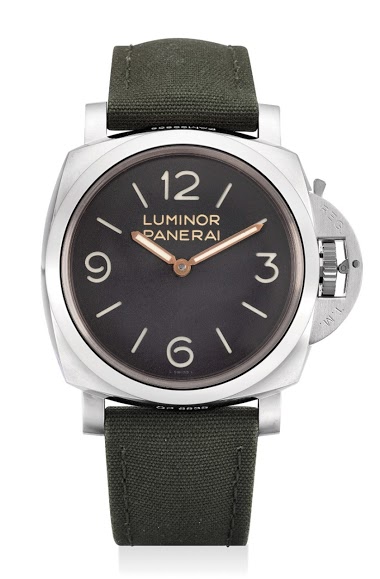 Limited to 100 pieces, issued in 2014 for the Hong Kong Market. Same dial and hands than the PAM 372, with a different luminous treatment for the hours markers, AND... A superb Khaki Green canvas strap. Best, Nicolas
1M
amanico
A dream comes true with the new Pam 1080 Paneristi 🇩🇪🇨🇭🇦🇹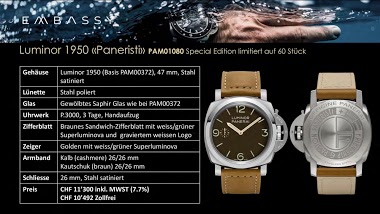 It comes with the p3000 movement and has a spahire glas just like the new 372. Prize is around 10080€ with vAt around 11k.
1M
Ahoi
A 372 Story.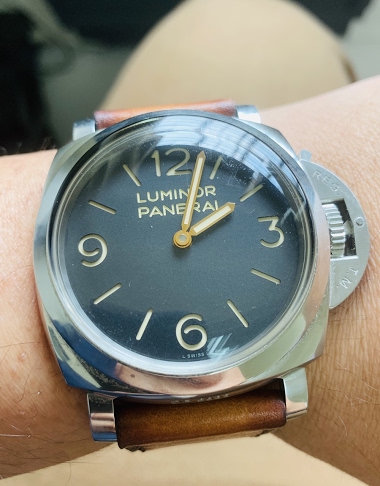 One of the things I've learned in this hobby is that given enough time, things tend to be cyclical. In 2012, Panerai was still hot, and one of the most popular Pams at that time was the 372, which was launched in 2011. Wondering what the fuss was all abou
1M
Subexplorer