For the pleasure of the eyes: Panerai Pre Vendome 5218-304 Mare Nostrum Slytech.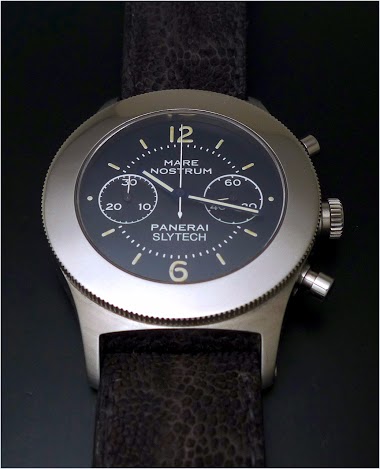 This smooth bezel is the closest thing to the Mare Nostrum Proto. One of my Ex watch... Best, Nicolas
1M
amanico
For your eyes only: Panerai Pre Vendome Blue Prints.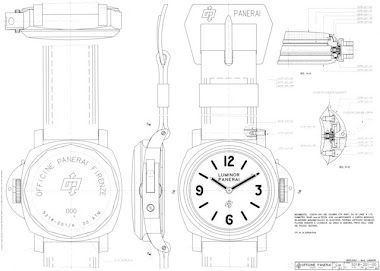 The whole Pre Vendome collection in blue prints. 5218-201/A Logo. 5218-202/A Marina Militare: 5218-203/A: Luminor Marina: 5218-205/A: Submersible Slytech: 5218-207/A: Daylight Slytech: 5218-209/A: Logo. 5218-210/A: Luminor Marina: 5218-218/A: Black Seal S
2M
amanico
Back to the fundamentals: Panerai Logo Pre Vendome 5218-201/A.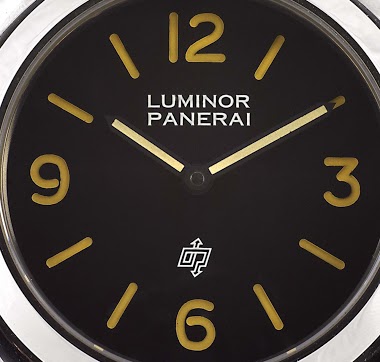 A picture I cannot remember where I found it, but I will credit upon request. Not a sandwich dial, but in this case, who cares? Minimalist, but strong looking, with these warm and juicy tritium indices... Perfect symmetry. Not much wording. I made a close
3M
amanico
A special Panerai Mare Nostrum, The Slytech ref 5218-302.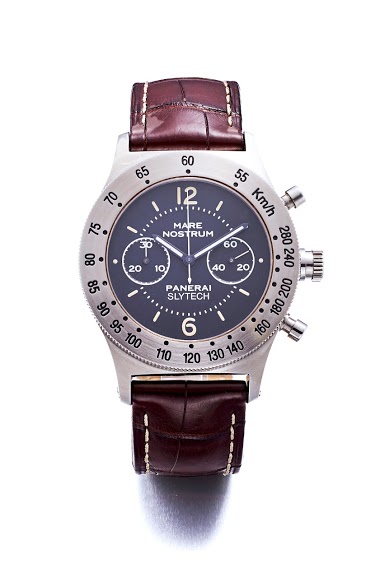 This is not a Mare Nostrum we see every day, with its extra " Slytech " line on the dial. The second specificity of this watch is Stallone's signature on the case back. Not many were made. From memory, I would say 50. Here it is. Credit picture: Antiquoru
3M
amanico
And another 2 oldies....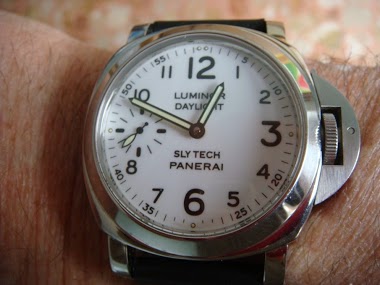 which are the best kept secrets of the Panerai's production. The 5218-207A (poor relation to the black Slytech 5218-205A) and the 004 (a distant second to the 009).
4M
Gelato Monster
white dial and blue indices / numbers .... a combo you never see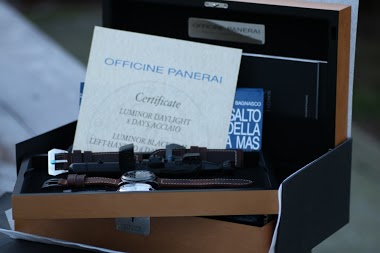 Inspiration was the 1993 - 1995 SLYTECH DAYLIGHT 5218-207/A. A watch of which only 4 exist. Sylvester Stallone ordered 41 of these but at the ende did not like the blue and returned 37 of them back to Panerai asking to change the dial into one with black
6M
logan2z
Some golden souvenirs: Panerai Pre Vendome Logo 5218/201 A, Marina Militare 5218/202 A and Submersible Slytech 5128/205 A.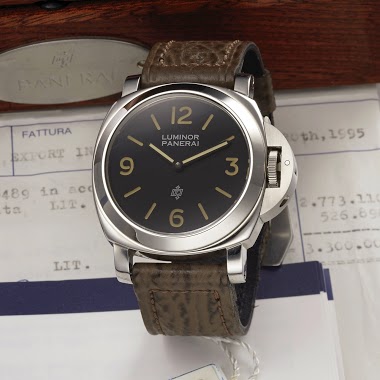 I used to own all of them, and a bitm ore, at a certain moment of my collecting life... And I kept only one Pre Vendome, the Logo. Here is the Logo. Credit picture: Classic Driver. The one I had was very close in its patina to this one. Compared to the No
5M
amanico
Panerai Pre Vendome Slytech Daylight and Submersible. The " oldies but goldies " pair.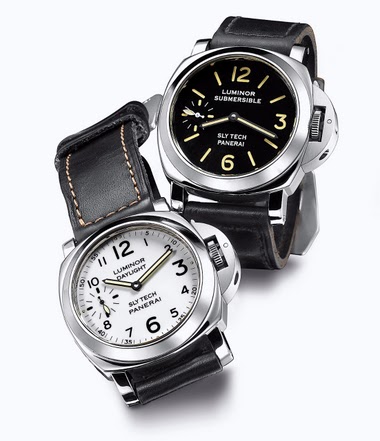 Credit picture unknown. Heartwarming souvenir. Best, Nicolas
9M
amanico
This one for you Sergio !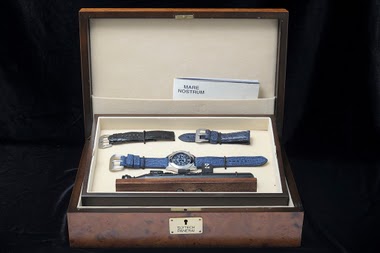 come inside a big "Slytech" box with a S.L.C (pig) in it. In this one there's the M.N. (5218-304A "Demi Moore", which is an all time favourite of Nicolas) but 5218-205A and 5218-207A, have the same box. Inside the box of the 207A the "pig" is white instea
1Y
aperna5549
A Pre Vendome Panerai Slytech threesome. The summit of my Panerai Collection.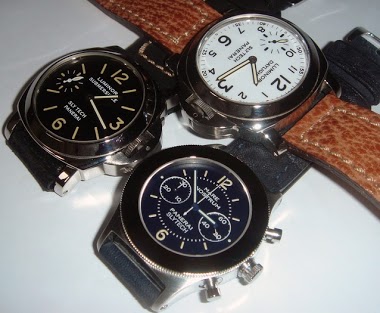 I took this picture circa 2006. I was so proud of this threesome. Those three apart, I also had, at that time the Logo 5218-201/A, the Marina Militare Non Matching 5218-202/ A, the Luminor Marina 5218-203/A, and the Black Seal Slytech, one of the protos,
1Y
amanico