Panerai: A festival of dials.

Luminor, Marina Militare, Radiomir Panerai, no wording at all... These are the main dials. Black and brown, small seconds or base, California indices or classic, baton hands, or blued, or pencil... Here is the DNA of the brand. Enjoy, Nicolas
12d
amanico
For the pleasure of the eyes: Panerai Pre Vendome 5218-202/A Marina Militare Non Matching Dial.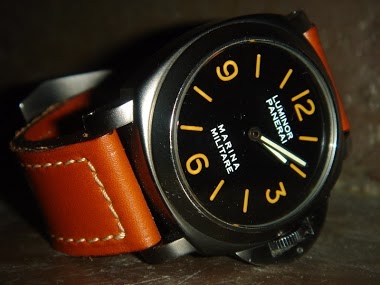 My Ex... Which was my favorite among my Panerai collection. The 4 line non matching tritium dial is just spectacular. Best, Nicolas
1M
amanico
For your eyes only: Panerai Pre Vendome Blue Prints.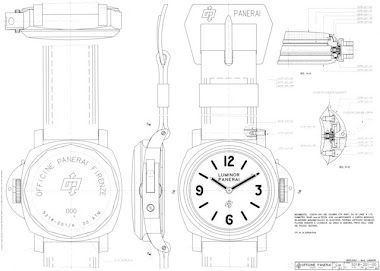 The whole Pre Vendome collection in blue prints. 5218-201/A Logo. 5218-202/A Marina Militare: 5218-203/A: Luminor Marina: 5218-205/A: Submersible Slytech: 5218-207/A: Daylight Slytech: 5218-209/A: Logo. 5218-210/A: Luminor Marina: 5218-218/A: Black Seal S
1M
amanico
Vintage and Pre Vendome Panerai: 2 Dream Shots.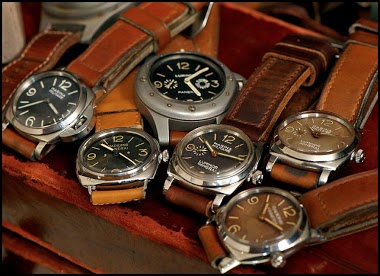 Only Grails. Credit pictures: Maurits Bollen The two Marina Militare " 4 lines " and the 6154 are to die for. The rest is not bad, either. The Creme de la Creme. Best, Nicolas
1M
amanico
Panerai PAM 372 / PAM 587 / PAM 662. So close, so different.

Sandwich dial or not, pencil hands or not, light caramel or black, Luminor Panerai, or Radiomir Panerai, or Marina Militare, gilt or white wording... Even the size and the thickness of the wording is not the same. At the end, three different characters...
2M
amanico
I had lunch with my friend Loris yesterday.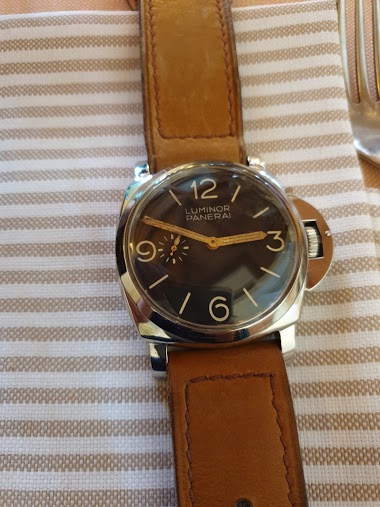 I had asked him to bring some nice pieces to show me but alas, I had to be contented with just one, since he'd been super-busy and hadn't had any time to go to the bank and access his safety deposit box...sigh Couple of pictures...of the 6152/1, stock # 1
2M
Subexplorer
Panerai PAM 587 Marina Militare. Some live pictures, finally!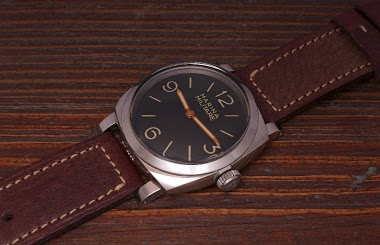 I finally could take some live pictures of one of the most appealing modern Panerai, the PAM 587. I find the PAM 372 very convincing, and so is the Marina Militare. I still have to make my mind between these 2, unless I decide to not choose and take both
2M
MTR
Panerai Marina Militare PAM 339 new dials...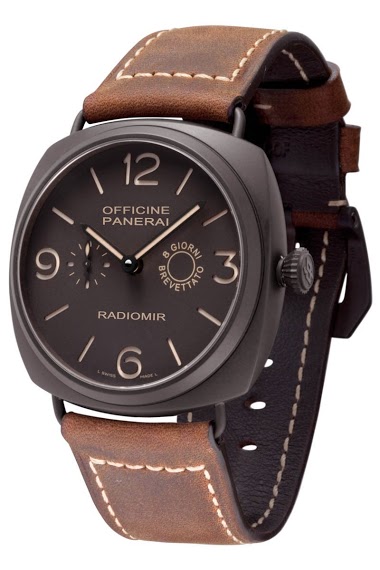 The original which came for the italian market without the name Marina Militare... The dial variations... ))) Best, Nicolas
3M
amanico
Loving the 779
I don't represent the Paneristi's movement and I never write on behalf of someone that is not me I do have a 339 because of the Marina Militare. If you go read a couple of my past comments on the PAM127, you'll know that I consider it a Panerai for the to
3M
thegrailwatch
Vintage Panerai Heaven: 6152-1 Marina Militare with or without crown protector?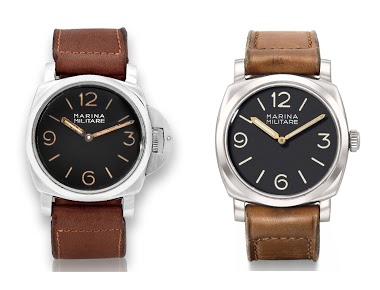 On the left, credit picture Watchbase. On the right, credit picture Christies: I would be happy with any of these, I must say. The grandfathers of the PAM 587 and 673. Best, Nicolas
3M
amanico