WristScan weekend 5-7 July, 2019, Let's Watch Your Stories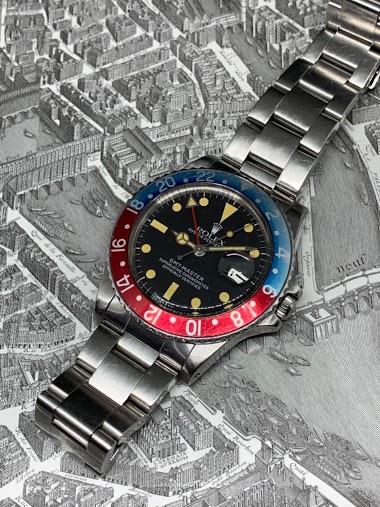 Always believed that our most cherished watches were those with a good story behind. You show two superb watches with a great story backing them as a nice starting of this thread. I'm sharing two watches. The 16750 GMT I showed with its complete story a c
12d
Jari from Finland
Panerai PAM 372 / PAM 587 / PAM 662. So close, so different.

Sandwich dial or not, pencil hands or not, light caramel or black, Luminor Panerai, or Radiomir Panerai, or Marina Militare, gilt or white wording... Even the size and the thickness of the wording is not the same. At the end, three different characters...
2M
amanico
Panerai PAM 587: The Torture goes on. A wrist shot.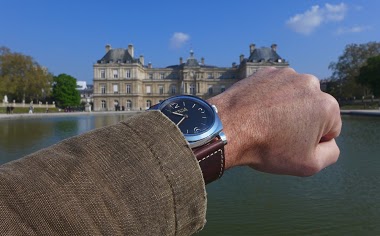 Pretty convincing! Best, Nicolas
2M
amanico
Panerai PAM 587 Marina Militare. Some live pictures, finally!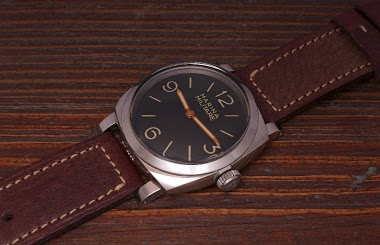 I finally could take some live pictures of one of the most appealing modern Panerai, the PAM 587. I find the PAM 372 very convincing, and so is the Marina Militare. I still have to make my mind between these 2, unless I decide to not choose and take both
2M
MTR
Vintage Panerai Heaven: 6152-1 Marina Militare with or without crown protector?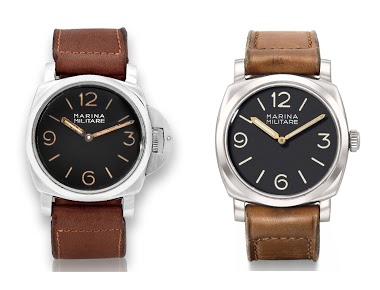 On the left, credit picture Watchbase. On the right, credit picture Christies: I would be happy with any of these, I must say. The grandfathers of the PAM 587 and 673. Best, Nicolas
3M
amanico
Panerai PAM 372. A quick and recent wrist shot.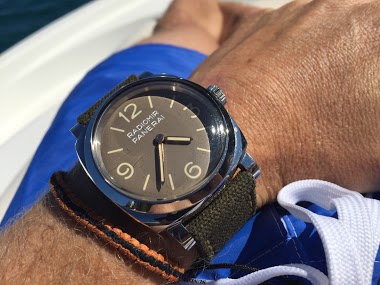 looks pretty good on your arm. please buy one asap. i cant see u suffering anymore. makes me suffer as well. 662 is waiting for you... 0r 372 or 587 or ...
3M
Rui
Panerai PAM 587 and 6152-1 Marina Militare.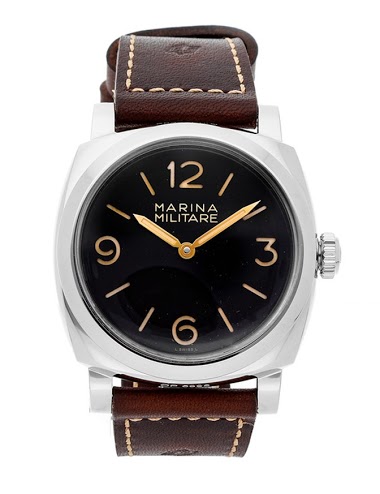 THAT would be a dream to achieve: PAM 587. Credit picture: Govberg: 6152-1. Credit picture: Christies: And now, the magic pair: Yes, that would be an awesome dream to live! Best, Nicolas
4M
amanico
They are simply too big.
36-38mm watches are generally my favorites. Even a 42mm Omega or Rolex looks and feels too big on my 6.8" wrist. Yet I own several 47mm Panerais. My wife and friends ask why I choose to wear a clock on my wrist! Part of the reason is that PAMs were design
4M
Arie - Mr Orange
Putting dive watches next to their potential prey?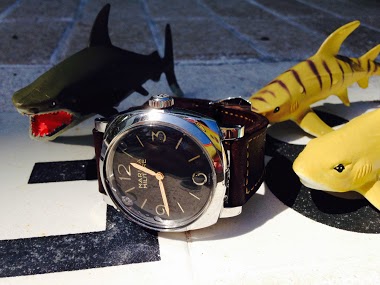 ... Though I have put several of my dive watches into use in many memorable dives, I regret to say that I have no decent shots of them underwater (nor in the surface) as I was not interested in watch collecting in those years. I regret that so much!! Anyw
4M
Subexplorer
Panerai PAM 372, 587 and 662. The perfect threesome?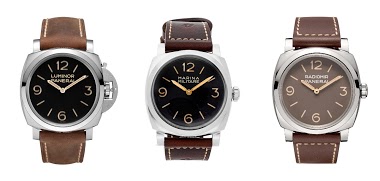 Nothing better than a family picture, to make your mind. The good news is that I have the feeling that one can't go wrong with any of these. The 372 for its sandwich dial and its typical crown protection, the 587 for its sandwich Marina Militare dial and
4M
amanico