Today is 662 day...
If I recall, 721, 249, and now 662. I love the 662's 1940 Radiomir case (strong and symmetrical), as well as the wire-lugged 249. I also own a 721. While I like its simple, anonymous design, I'm finding it looks bigger than everything else on my wrist, in
2M
Ahoi
No flames , I used to be a fan
1/ Panerai had a lot of fans in the early 2000's, the vintage and the pre vendome pieces were very hot, sought after, and people was fighting to get one, even the early Vendome pieces, since around 2005, let's say. 2/ From the mid 2000's to nowadays, two
2M
jonrus
Daddy got new shoes for the PAM587...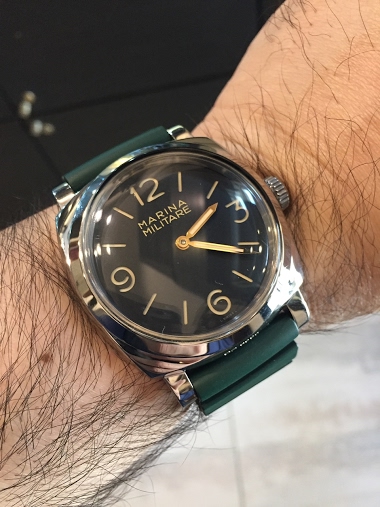 Dropped by at the Bond Street Boutique and was shown this beautiful dark green strap for the PAM ...Couldn't resist!
2M
Ahoi
This Panerai PAM 587... An obsession.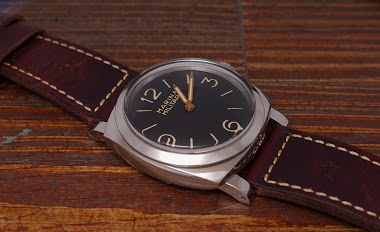 Just one picture taken almost one year ago... Not a revelation, but a confirmation. A top modern Panerai. One of the best, in my book. Nicolas
2M
amanico
Check out the lume of the PAM587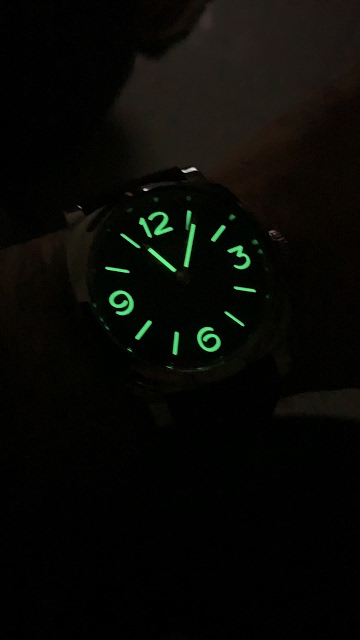 2M
amanico
Some fresh pictures of the Panerai PAM 721.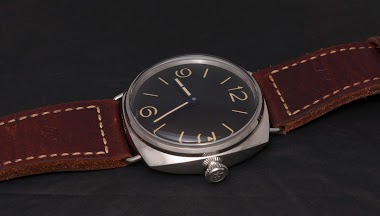 Funny how things can change in life. Some 15 years ago, the Radiomirs wire lugs were my favorite Panerai... Especially two of them, the PAM 249 aka Cali, and the PAM 21. But we also could add the PAM 198, and the 232. 15 years after, I am less fan. I like
3M
amanico
For our dear friend : nicolas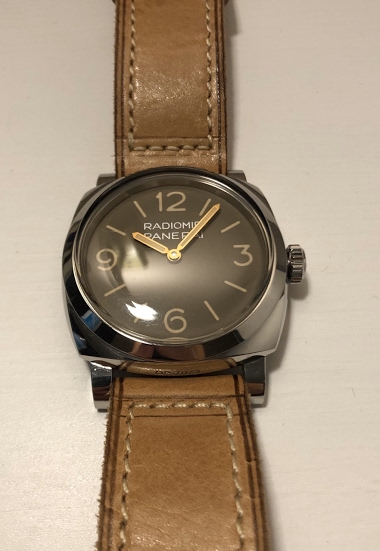 PAM 587
4M
amanico
WS for the 1st of November - hunting - is go...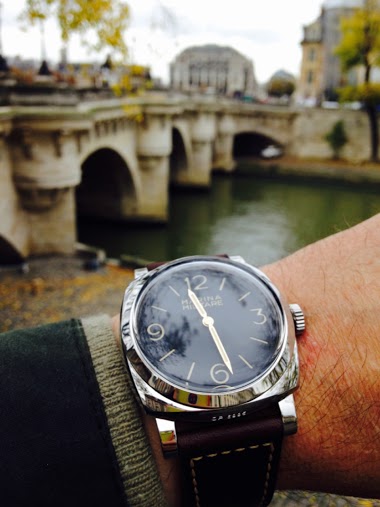 ... stories to tell but wouldn´t like to bore my friends with all of them. I will show three watches which are among my most beloved ones: First my Panerai 587 Marina Militare a watch which was not very easy to find in 2014, the year it was unveiled. I wa
4M
Subexplorer
Mid day Switch to my favourite Panerai PAM587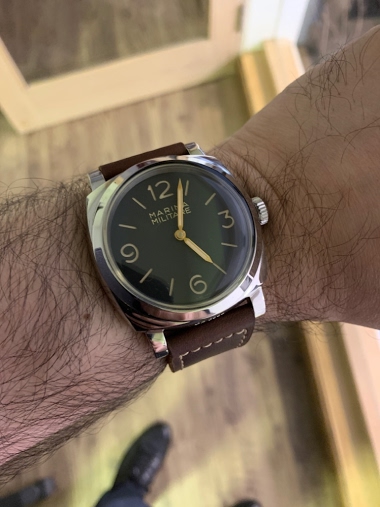 5M
Ahoi
Panerai PAM 36 Marina Militare: One of the few Panerai which I regret.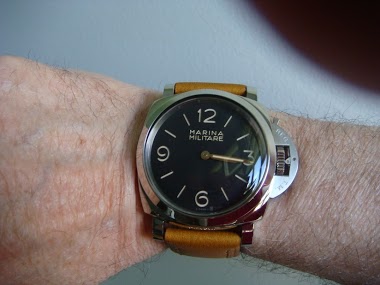 everything you wrote BUT, IMO the PAM673 ranks much higher than the PAM587. I know that you have a soft spot for everything that comes "packaged" with a 6152/1 or 6154 type case, but the PAM673 it's a great MammaMia
6M
amanico